Happy almost-Valentine's Day, everyone! It's Dani again from Busy Mom's Helper and I'm EXTRA excited about this breakfast recipe! I was really nervous when I thought about attempting Red Velvet Cinnamon Rolls, but they turned out amazing – hubby's already asking for another batch!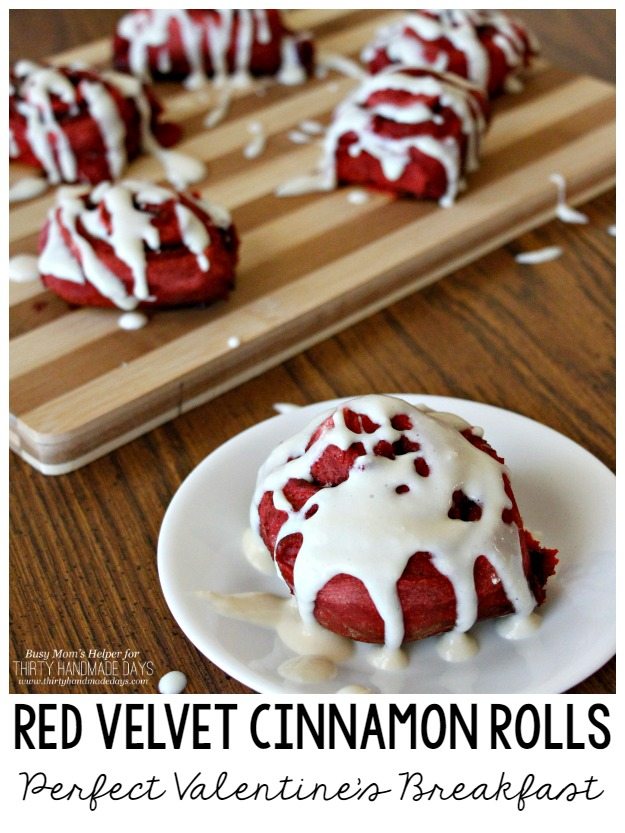 Although we love to go out, we're also big fans of having a relaxing evening at home together – watching movies, playing the Xbox, whatever. So when I realized that Valentine's is on a SUNDAY this year, I was thrilled! We can enjoy the day with the family, have yummy foods and treats like these cinnamon rolls, and just chill. Couldn't ask for more for my Valentine's gift this year!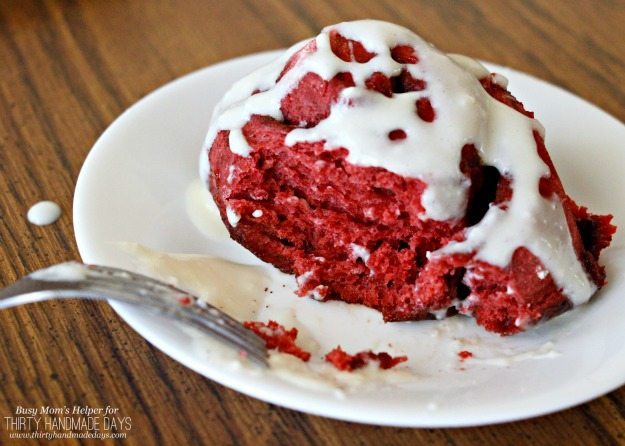 The best part of these is that you can make them OVERNIGHT! Yup, a delicious overnight breakfast plan that works perfectly for the holiday – or anytime, really, as hubby points out :)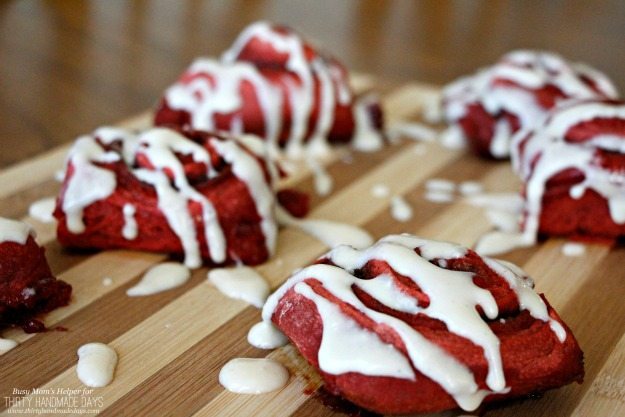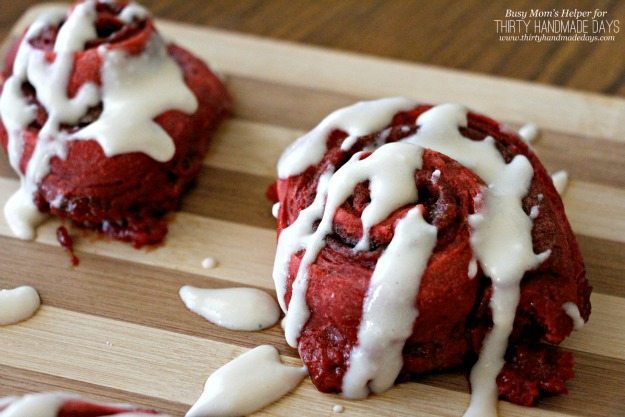 Note: makes about 24 decent sized rolls
Ingredients
2 packets Active Dry Yeast
2 1/2 cups Warm Water
1 box Red Velvet Cake Mix
1 tsp. Salt
2 tsp. Vanilla
5-6 cups All-purpose Flour, plus sprinkling
For filling: 1/2 stick Butter, 1 cup Brown Sugar and 2-4 tbsp. Cinnamon
For drizzle: 1 pkg. Cream Cheese (soft), 3/4 cup Powdered Sugar, 4 tbsp. Milk, 1 tsp. Vanilla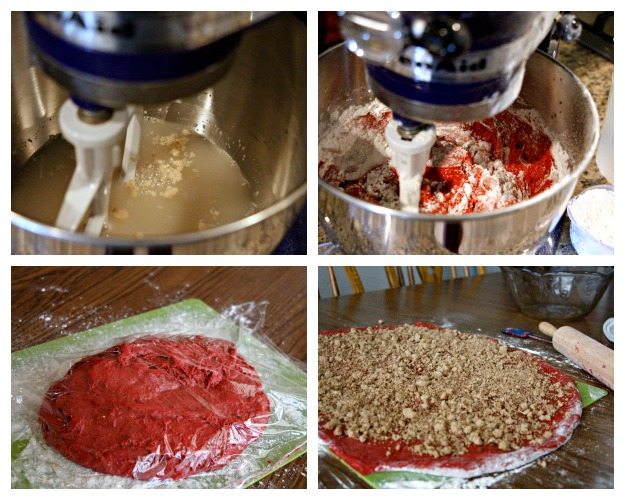 Directions
In your mixing bowl, combine the yeast and warm water. Let it stand about 5 minutes, then mix a minute or two. Add in the cake mix, salt and vanilla and mix until smooth. Slowly add in the flour until it's a nice dough texture that's hardly sticky.
Put the dough ball onto a clean surface (cutting board works perfect) sprinkled with flour. Cover with plastic wrap (spray with cooking spray first to prevent sticking) and let rise an hour. Punch it down, then let rise another hour.
Roll out your dough until it's about 1/2″ thick, then spread the melted butter over top. Sprinkle the brown sugar and cinnamon mixture evenly, then cut into strips about 1″ thick. Roll each up, then place into a sprayed baking dish. Either bake right away, or cover and store overnight in the fridge. 
TO BAKE: Preheat oven to 350 Degrees F. Uncover and bake for 15-25 minutes, or until insides of rolls are flaky and edges are starting to brown. Mix the drizzle ingredients and spread over your rolls. ENJOY!