Pretty much the cutest dessert recipe for the holidays you'll ever see- Reindeer Rice Krispies!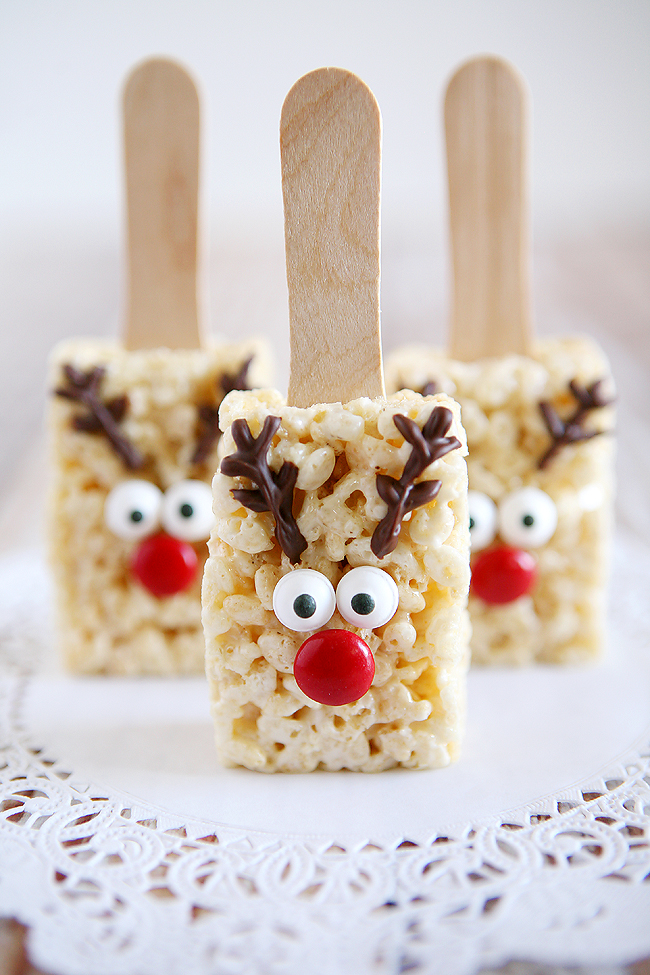 Hello everyone! It's Jen and Jodie from the blog Eighteen25. We just love Mique and always look forward to being a part of this awesome Bake Craft Sew Decorate series. We are excited to share a little Rice Krispies Treat idea with you today. Reindeer Rice Krispies? Yes please.
Oh boy do we love this time of the year! The holidays just make us happy, especially Christmas… it really is the most wonderful time of the year. We used to always have a baking day with all the girls in our family. We'd just each bring the stuff for one or two Christmas treats and bake together all day. It was always so much fun, but we've missed it the past year or two. Hoping to bring it back this year though and adding these adorable Reindeer Treats would be perfect for the kids to help with.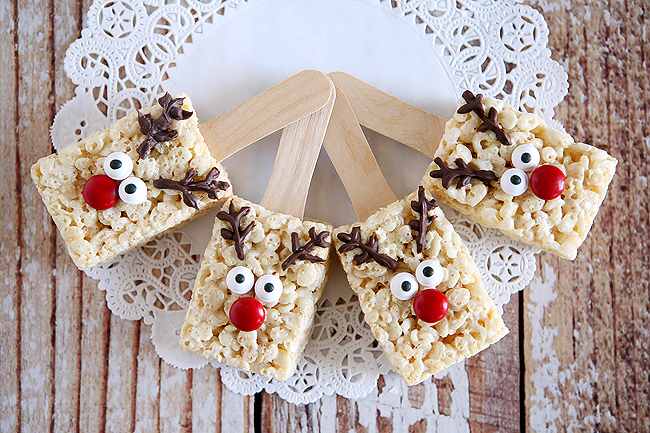 Here's what you'll need: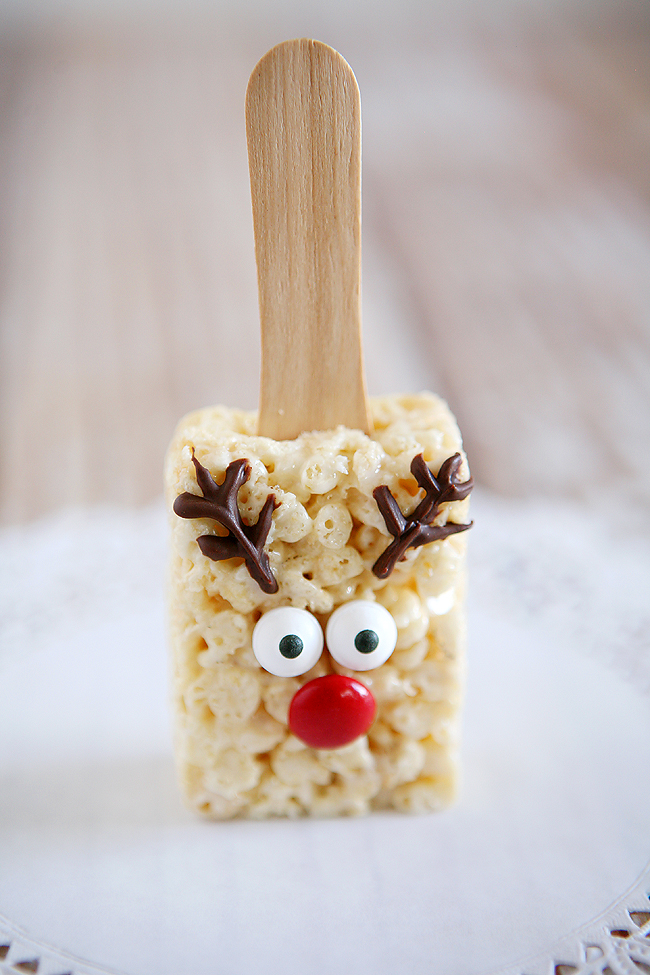 Unwrap your Rice Krispies Treats and carefully push your craft spoons into the treats. Melt your chocolate following the instructions on the package and then spoon it into a plastic baggie. Cut a small hole in the corner of your bag and you'll be ready to make the antlers. Also use a small dot of chocolate under the candy eyes and m&m nose to attach them to the Rice Krispies Treat.
So super simple, but so super cute! If you wanted to you could package them up individually in cellophane bags and tie some bakers twine around them. Then your kids could hand them out to their friends. Or just stand them all up and serve them on a platter or cake plate. They'll be super cute for holiday parties or just a fun Christmas movie night with your family.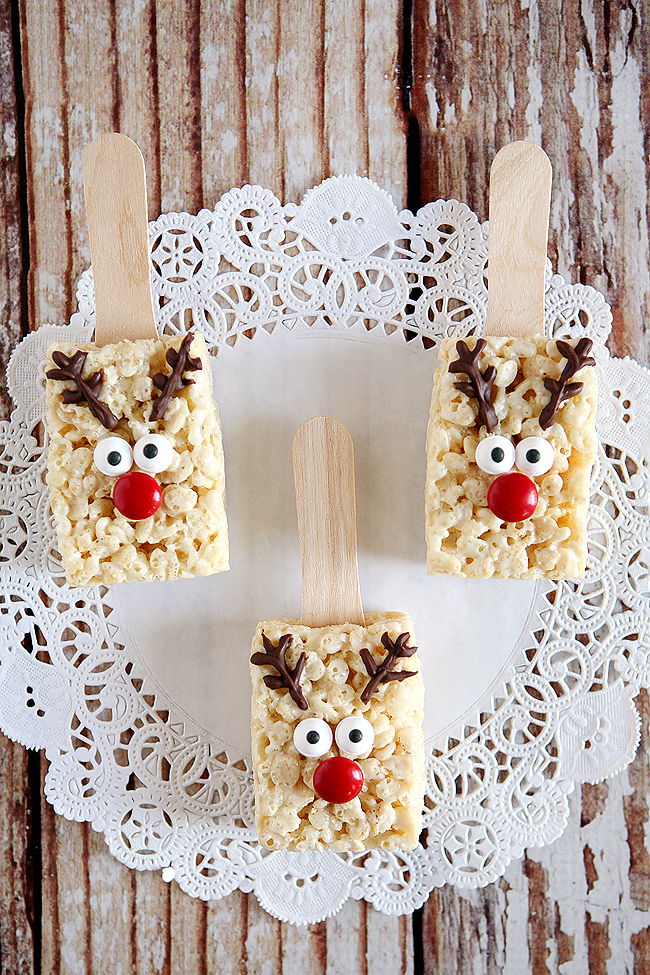 We'd love for you to stop by Eighteen25 sometime and follow along with us on Instagram and Facebook. We love sharing simple ideas for the holidays and free printables that you can use all year long. Here are some of our Christmas favorites…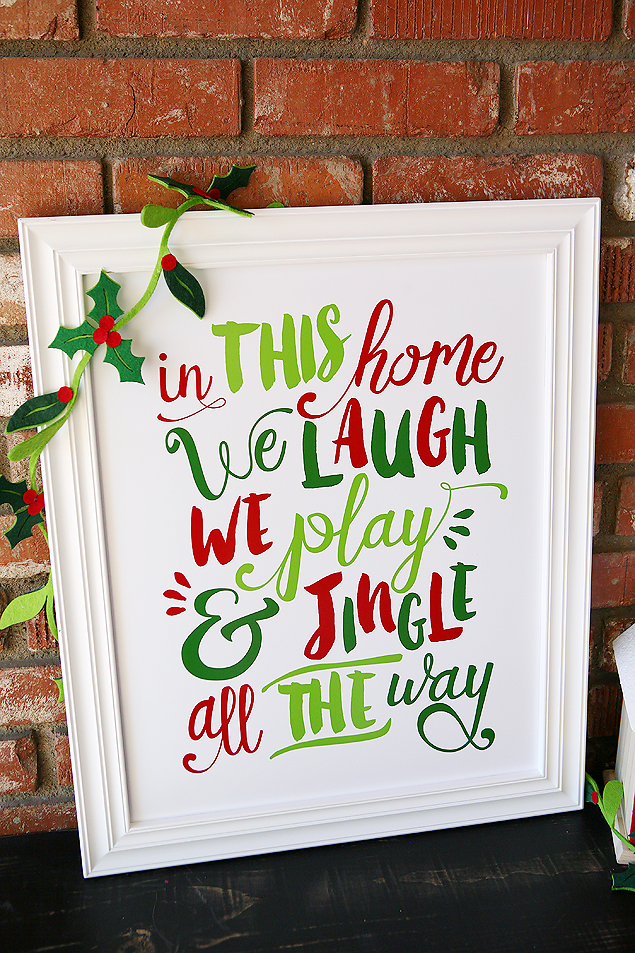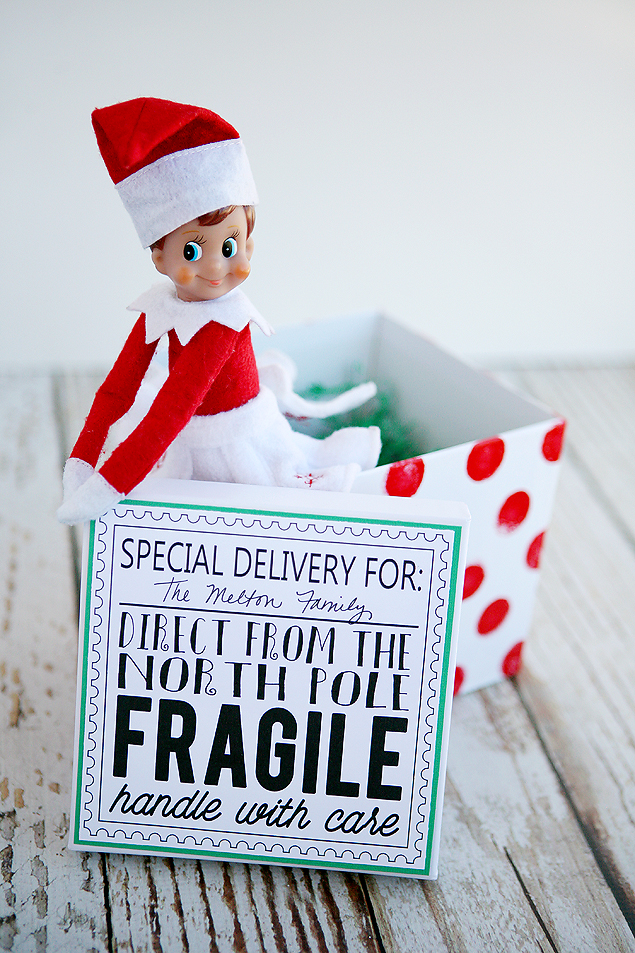 Christmas Thank You Letters For Kids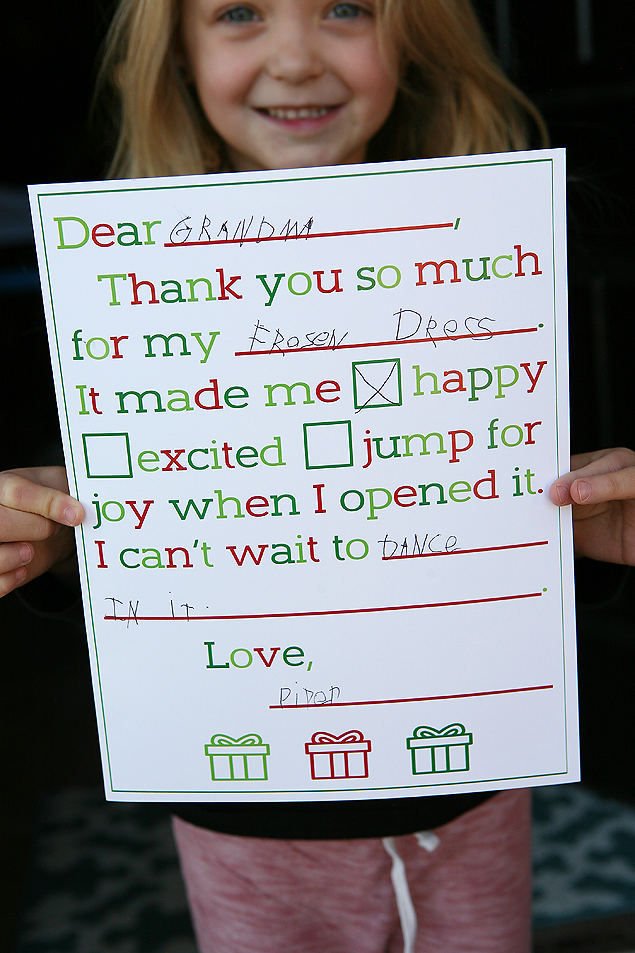 If you like this idea, you'll love these too: