I've seen Christmas stuff out for months and I couldn't resist anymore.  I grabbed a few ingredients and made these super duper easy and adorably cute holiday cookies.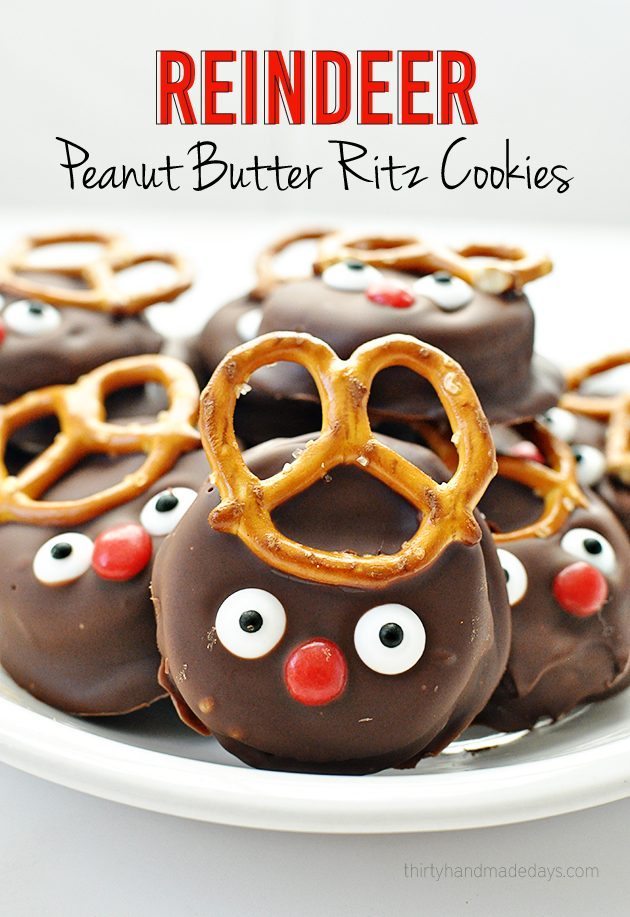 They are so sweet but really take a small amount of work.  That's a win in my book! They'd be perfect for a cookie exchange party and to make with your kids.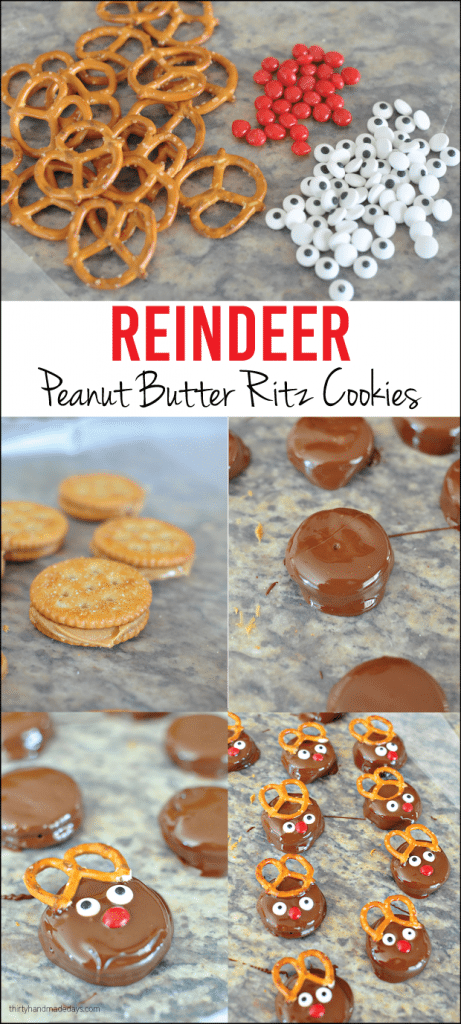 I made Ritz Peanut Butter Cookies for a cookie exchange party a long time ago and people are shocked when they find out what they are made of.
The ingredients for the cookie part are simple- Ritz crackers (or similar), peanut butter, chocolate to melt (lots of different ways to do this).   To make the reindeer all you need is edible oogly eyes, pretzels and cinnamon candies.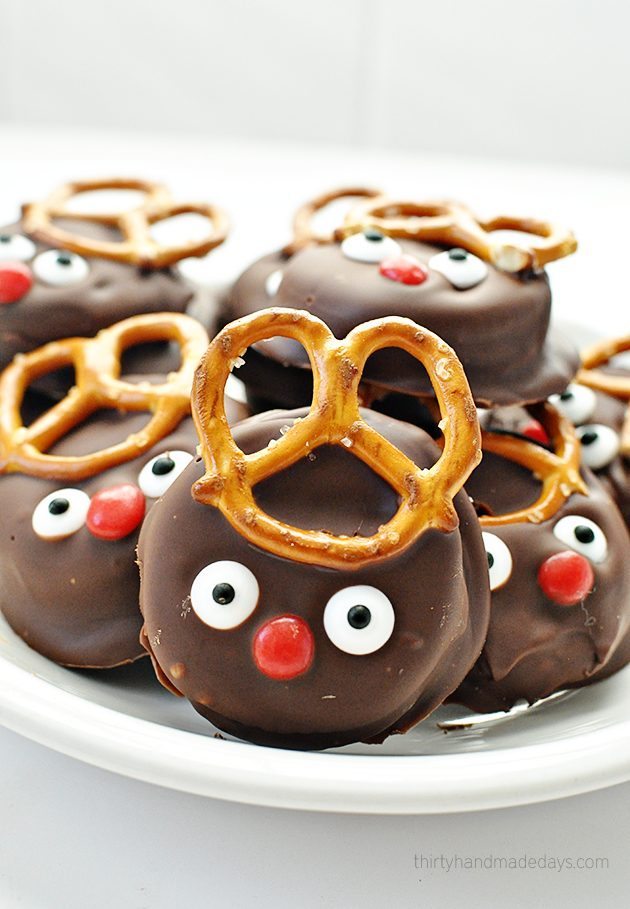 Reindeer Peanut Butter Ritz Holiday Cookies
Ingredients
100 Ritz crackers (any round buttery salted crackers will do)
1-1/2 c. creamy peanut butter
1 package (24 oz) chocolate almond bark or meltable chocolate
1 package cinnamon candies
50 small twist pretzels
100 edible candy eyes
Instructions
Roll out wax paper on a cookie sheet.
Spread peanut butter on the flat side of one cracker. Then sandwich one on top.
Repeat with all crackers, set aside.
Melt almond bark in the microwave according to directions (double boiler can be used as well)
Place cookies in chocolate and swirl around until covered, remove and place on the wax paper.
Add 2 eyes, 1 cinnamon candy and pretzel on top to create the reindeer.
Let stand on wax paper for about ½ hour to 1 hour to harden.
You can also put in the fridge to set up quicker.
If you aren't serving these immediately you can store them in air tight container or freeze them.
Use wax paper in between the layers of cookies.
You can purchase all of the supplies at most grocery stores and I've found the edible eyes at Walmart, Target and Joann's.  Or my friend Leigh Anne has a post on how to make your own
edible eyes
. But in case you'd like to order online, you can grab them here: (affiliate links included)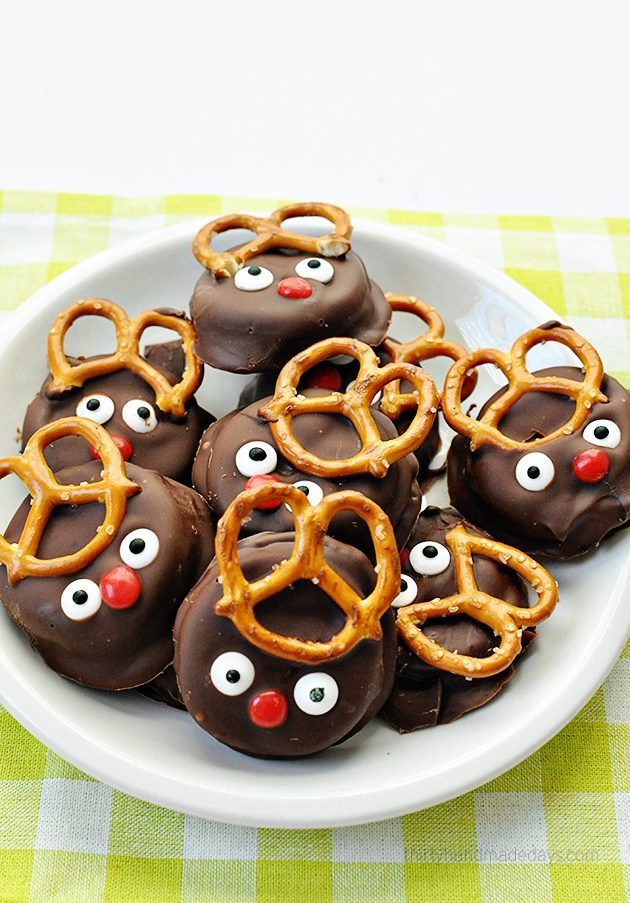 I placed the pretzel at the top of each cookie right after I set them on the wax paper.  Josh suggested cutting the bottom half off so that they would be more stable and still look like antlers.  You can do whatever you think looks best.   The jury is still out on who won that debate in our home.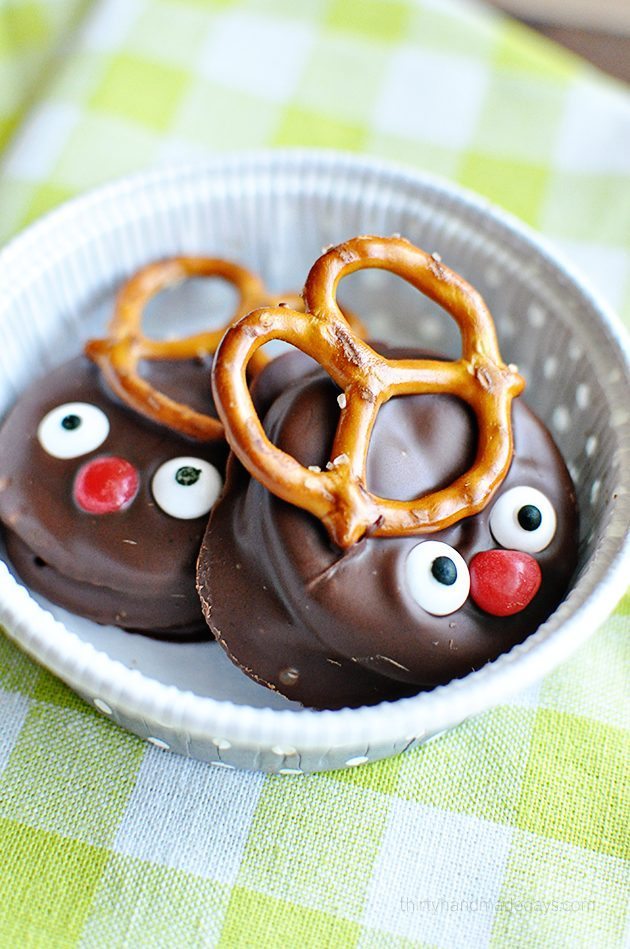 I didn't stop there, I created a cute little tag after I found some adorable containers at Target.   I'll be sharing how I packaged everything up and the printable soon.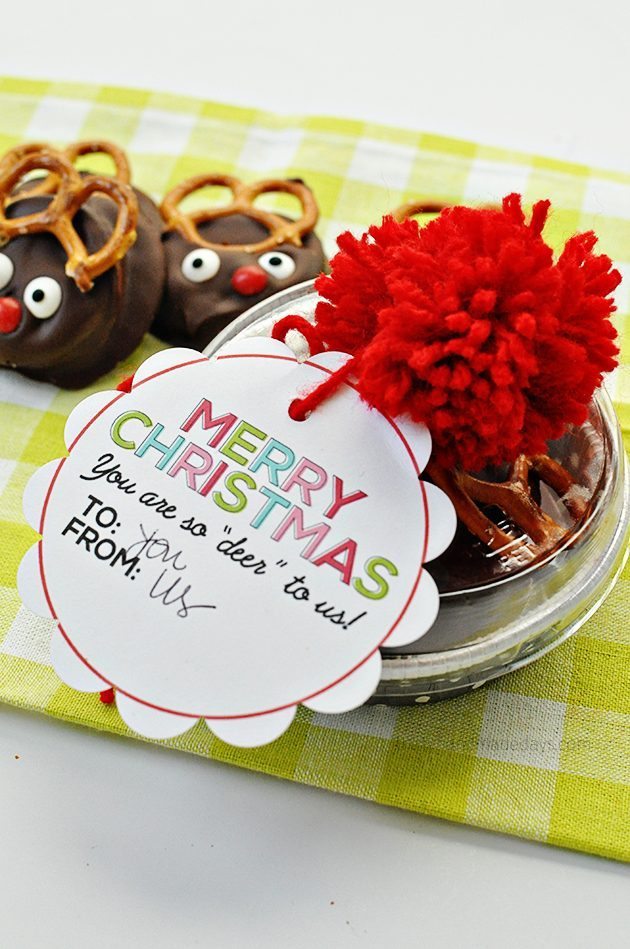 Looking for some other holiday treats?  Check these out: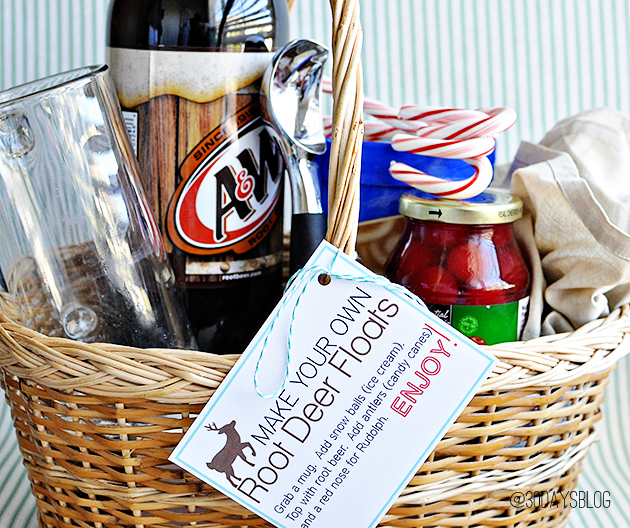 Root Deer Float Kit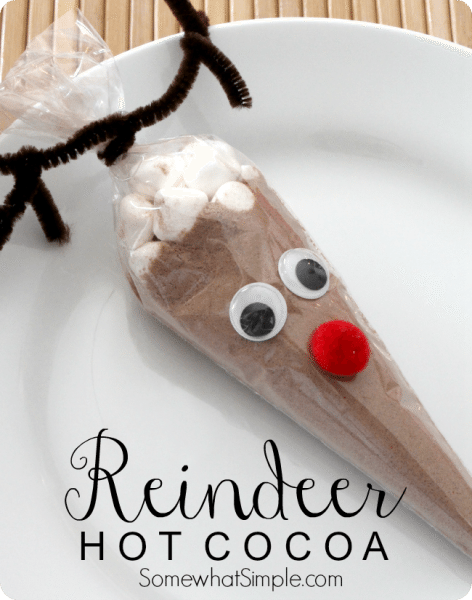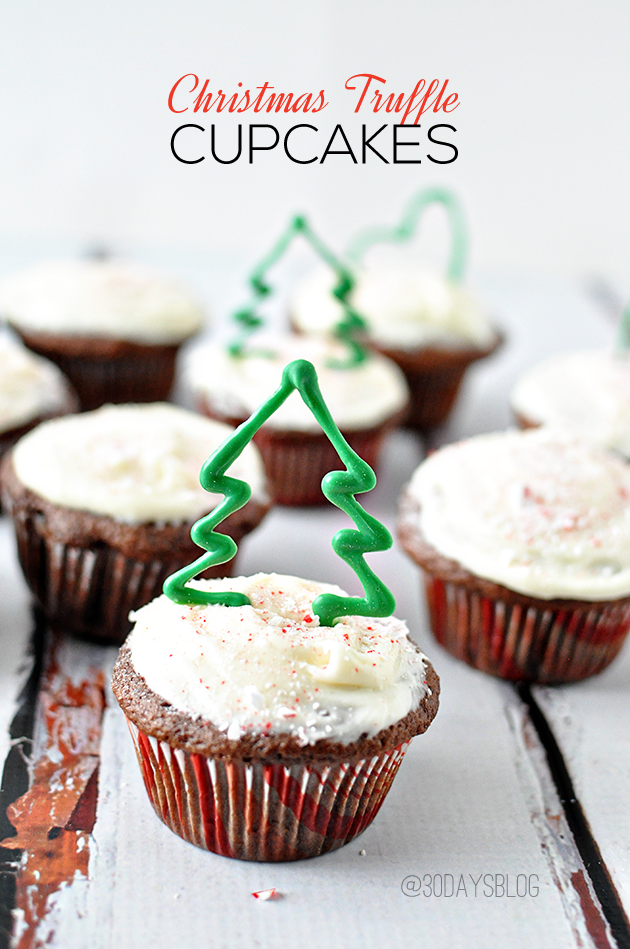 Christmas Truffle Cupcakes