Budget doesn't have to be a four letter word (because obviously it's not!).  I'll teach you with this 10 ways to rock your budget e-book.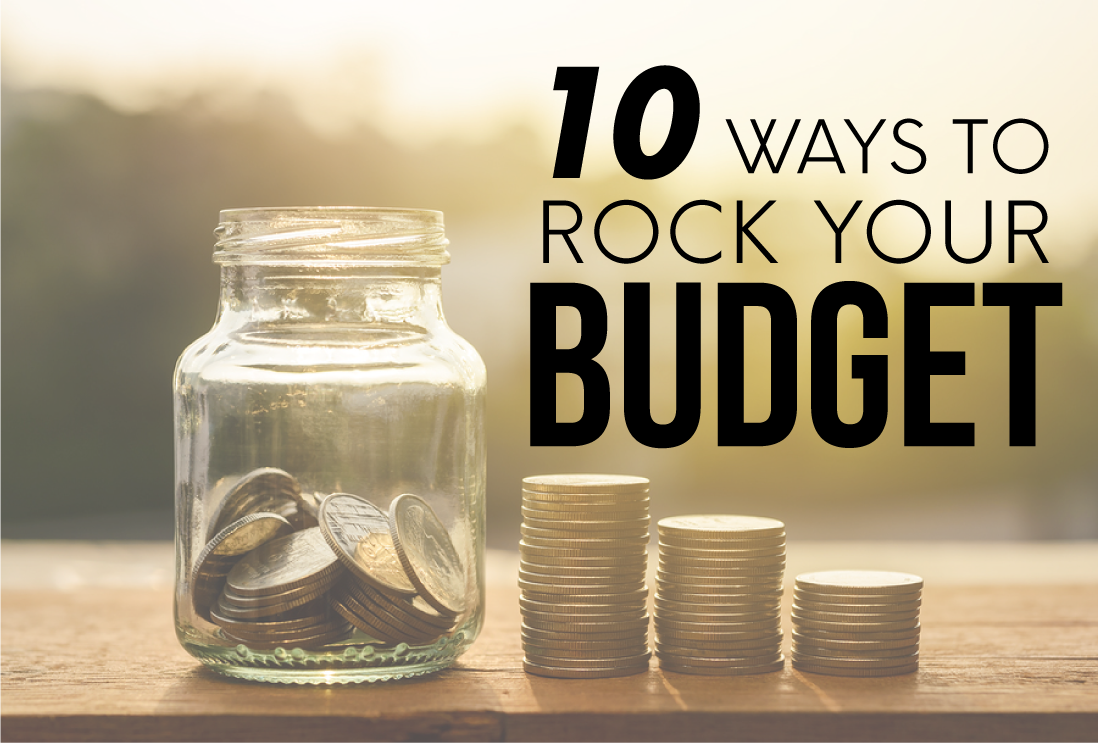 Ever since I was a little girl, I have been concerned about money.  I'm not sure if it's inherit in me, if it's because I'm a rule follower, or just something that I learned.  Maybe it's because I've been pretty entrepreneurial.. whatever the case, money was important to me.
Now as a grown up, it is still important to me.  Josh gives me a hard time that if our account goes below a certain amount, I freak out.  I remind him how lucky he is that I'm responsible in that way (even if a little over the top).    Between the two of us – with his background in credit and my rule following ways, we have learned a thing or two about budgeting.  So I started writing about how to come up with a budget and all that goes along with it.   It became clear that I needed to put it all together.  And that's how this budget e-book came to be.  It has the most important information and downloads all in one spot.   You can get it right here: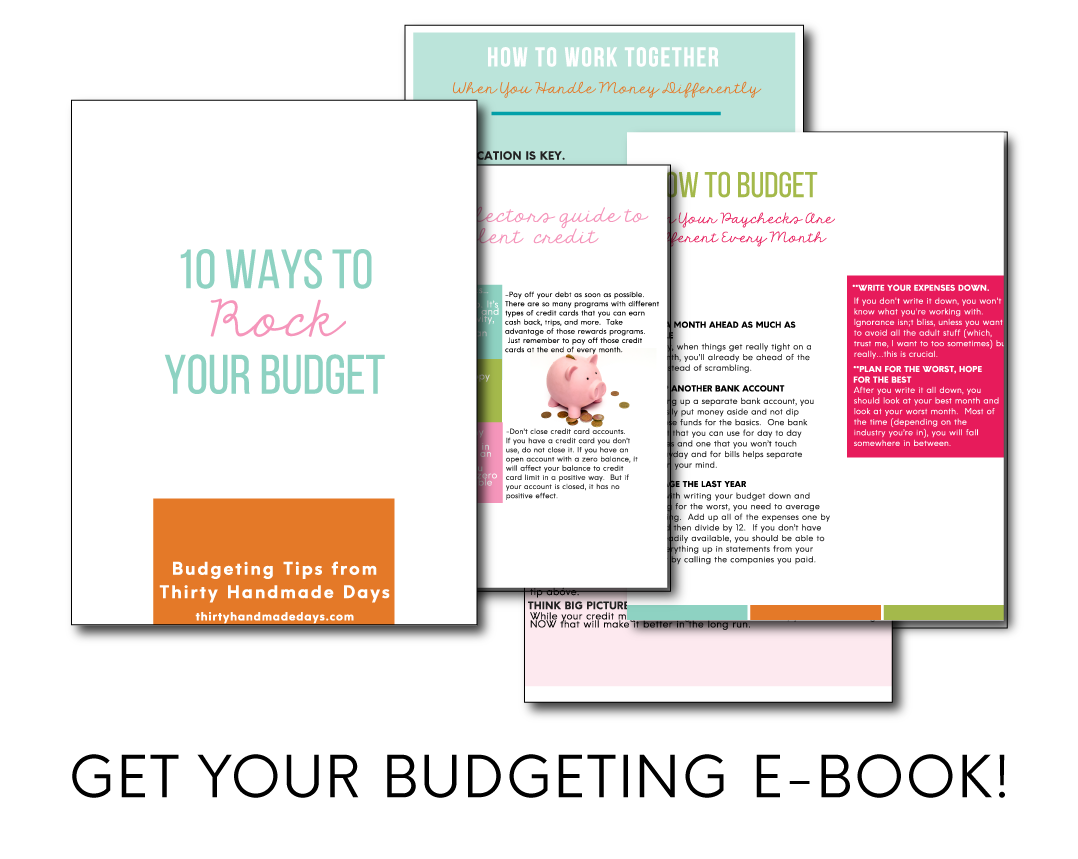 By entering your information, you will be signed up for my newsletter list. You will automatically receive this awesome e-book!