After years and years of having a worn down refrigerator, we bought a new one and it was delivered recently. Josh and I researched and reviewed like crazy until we found one to fit our family's needs.  It was delivered and I couldn't have been more excited!  In our new fridge we have a drawer that is perfect for putting kids snacks in.  It reignited the fire to make some healthy snacks for kids!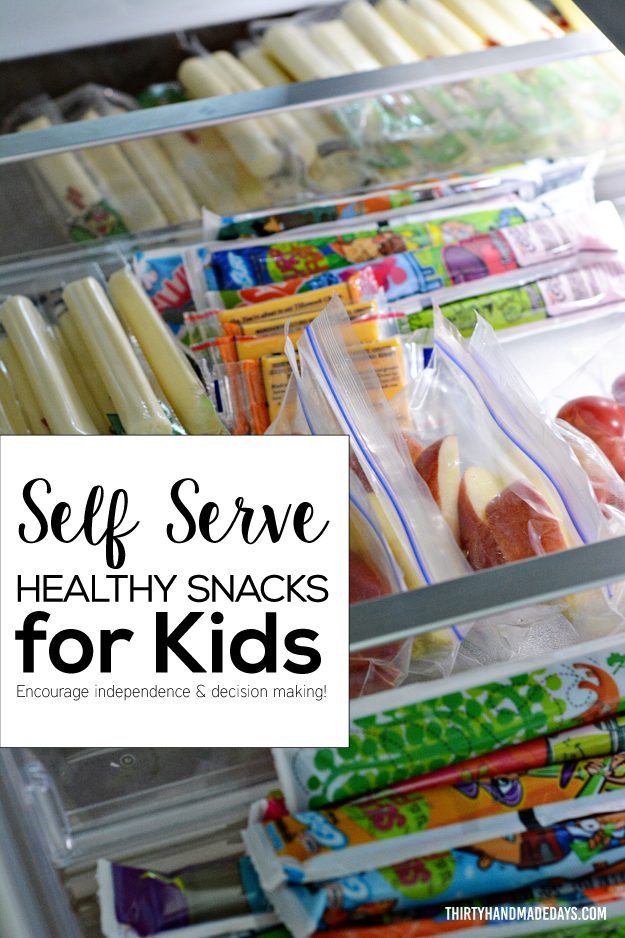 I've posted about healthy snacks a few times here.  And lately about independence and life skills.  In an effort to a) be more organized and prepared b) hand over some control to my kids to make choices and c) to play with my new toy (kidding), I put everything in one nice spot.
It only takes a little bit of time to prep – and is something that the kids can help with for sure.
Some of our favorites healthy kids snacks:
Cheese sticks
Cheese slices
Cut up fruit (preserve cut up apples by adding a little bit of lemon juice to the bag)
Cut up vegetables or finger veggies like baby carrots and cherry tomatoes.
Yogurt/Go-gurt
Snack bags are the perfect size for this.  (Guess the name "snack bag" says it all)  They are just the right size of food for kids and don't take up too much spaces in the fridge.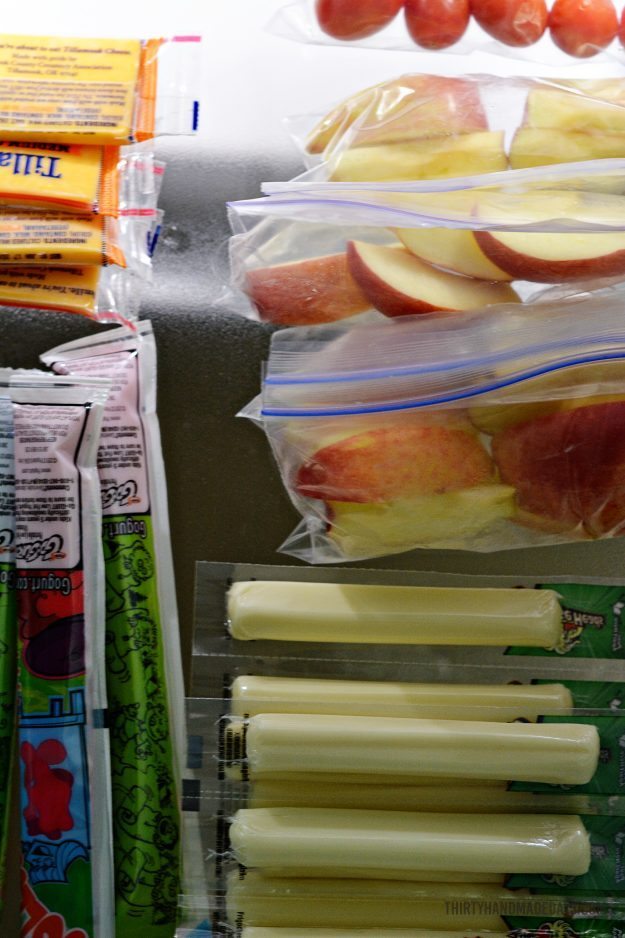 Another thing that we have done in the past is make a snack basket.  The concept isn't anything mind blowing but it's amazing how such a simple little thing can make a difference.  Instead of having snacks all over the place, this makes sure that kids can choose from one spot.  They can see the choices and they
Now obviously the snacks that I have in this particular basket aren't as healthy for my kids as the cut up fruit and vegetables.  The idea isn't that they are grazing on this stuff all day long.  But it's there to pack lunches with or grab for a snack after school.   Right here are just the basics but I've added all kinds of food to the basket before – pretzels, graham crackers and peanut butter, etc.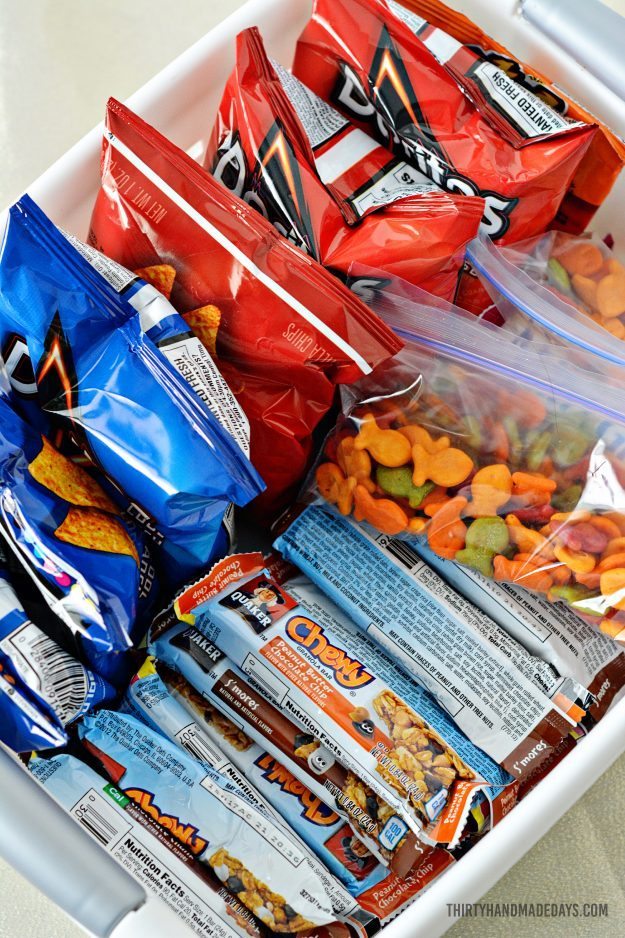 Having a designated spot can help with organization and frustration.