I'm not the only one who has a thing for printables. My sister Jessica loves herself a printable too.  And my brother can find his way around design programs probably better than the two of us combined.  I guess you could say it's a family thing.  I get to share a recent idea and printable that Jess did for the youth in church that friends on Instagram were begging for – a service scavenger hunt!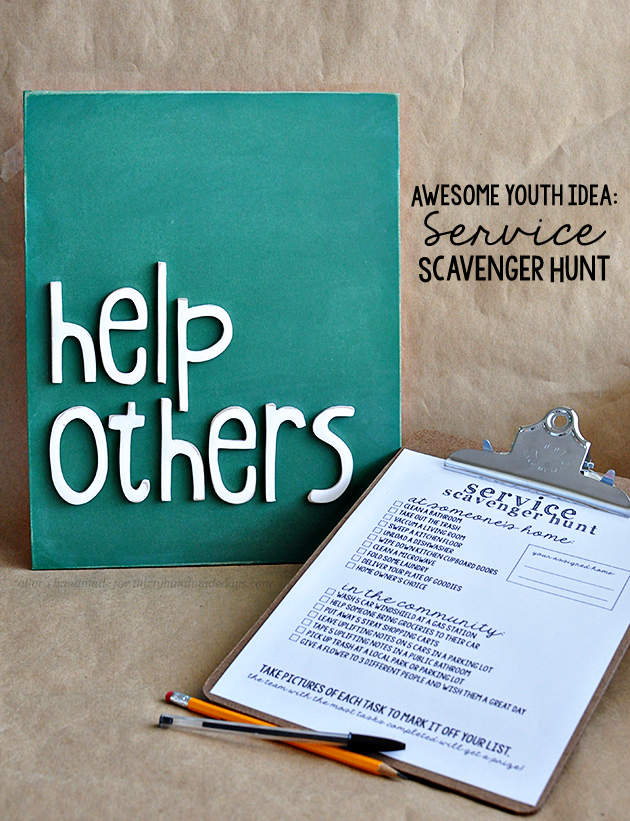 Jess hung up her hat as a blogger long ago but when people asked her for a copy she asked if I'd mind sharing.  You know I love- a) a printable b) random acts of kindness and most importantly c) my sister.  So it was a no brainer.  Yes please! You guys are the recipients of her skills. You can see more of her work in her print shop and in her other shop, Allora Handmade.  She'll also be at the Queen Bee Market on May 2-3rd in Oceanside.  Are you in SoCal?  Plan on being there? I hope so!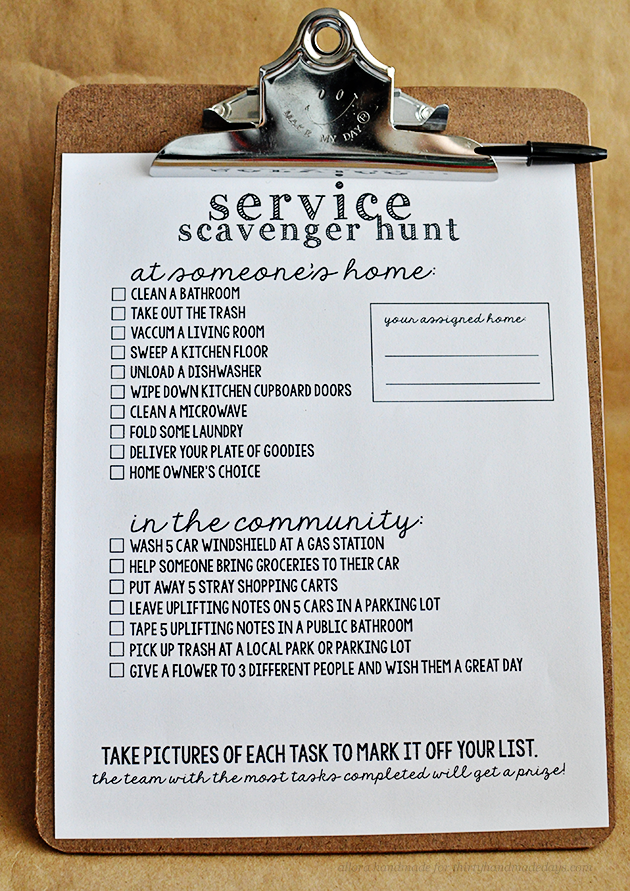 The idea is pretty simple and self explanatory –  you divide youth into teams and give them this cute printable.  The goal is to take pictures of each task (so easy these days with smart phones! Remember when we were kids and did scavenger hunts door to door the old fashioned way?).  The team who has the most checked off wins!
We are LDS (aka Mormon) so she made one version for those that are LDS that include things like – hand out a Book of Mormon and clean the chapel.  Those who are not members of our church are welcome to use that version too! But if you want a copy without, we've got you covered.
And can we just talk about how cute that sign is for a minute?  I saw it on Jenny's Instagram feed and knew that I needed to have it immediately.  It is PERFECT for my kids. Or anyone's kids.  So simple and yet, so profound.  I had to put it in the picture for this scavenger hunt because it was made for it, right? I love everything Evie Ivy.  Always!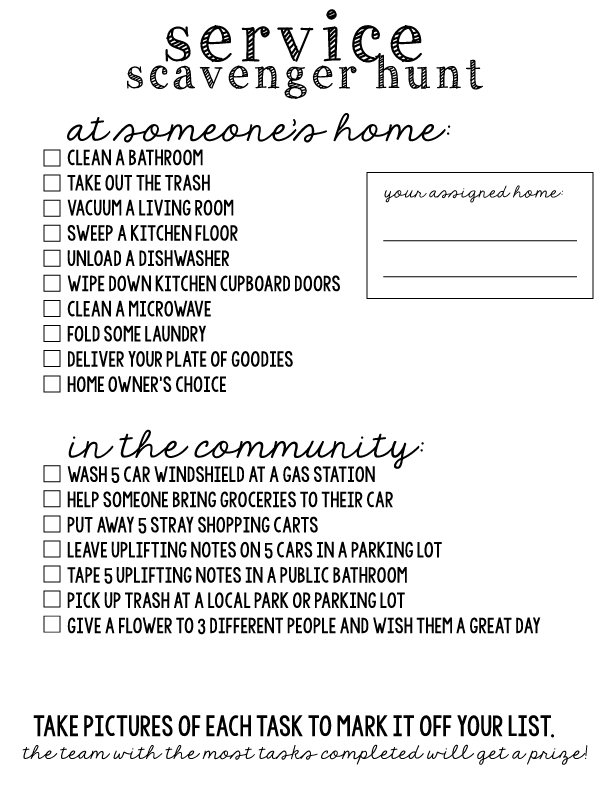 Download a copy for this Service Scavenger Hunt – LDS version, more generic version.  For personal use only.  Thanks!
Note- the original list contained the word "vacuum" spelled wrong.  (as pictured above)  The printable has the correct spelling.