Last week I shared Monster Dip with Apple Mouths.  One little box of googly eyes gave me countless ideas of fun Halloween food ideas.  And now all I want to do is play with food in the kitchen.  Ha!  Here are a few that I came up with: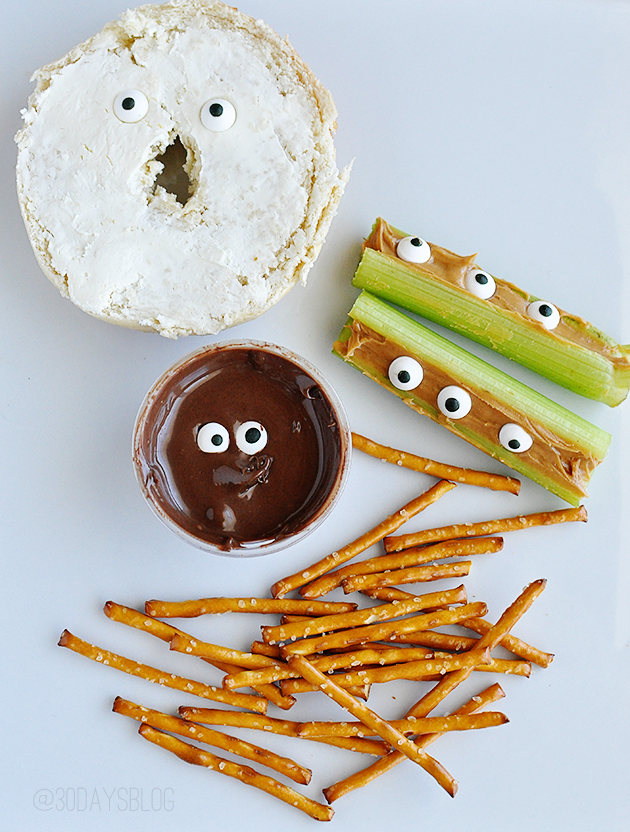 Bagel with cream cheese + googly eyes = ghost bagel
Celery and peanut butter + googly eyes= monster logs (instead of ants on a log)
Nutella and pretzels + googly eyes= eyeball dippers
One of our least favorite chores is getting snacks and lunches ready for school.  I've been trying to think out of the box a little bit and these ideas would be perfect to switch things up from the same old boring pb&j.  Drew especially got a kick out of all the googly eyed treats.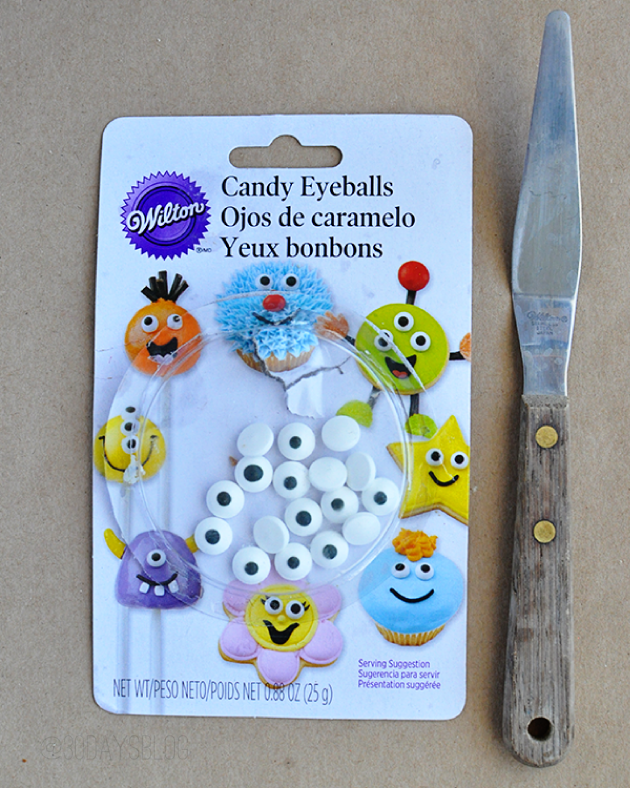 I bought googly eyes from Joann's but have seen them all over the place since.  I also use a Wilton spatula that I bought yeaaaaars ago to spread peanut butter on the celery and Nutella in the mini cups. If you're on Instagram you probably saw me post about the mini cups that I'm in love with right now.  So many uses!

We've done celery and peanut butter, carrots and ranch and Nutella and pretzels.  I found my mini cups at Target (naturally!) by the brown paper lunch bags and zippered bags.  But people commented that they have found them at Smart and Final, Costco and other big stores in bulk.
And a little heads up- today I'm over at my friends eighteen25 sharing another Halloween food idea with a printable for their Spooktacular September.  If you're visiting from there, hi! You can read a little bit about me and visit some of my favorites: printables, recipes and gift ideas.  Welcome, welcome!