Meet your favorite summer side dish. These slow cooker baked beans are a delicious crowd-pleaser that are so easy to make!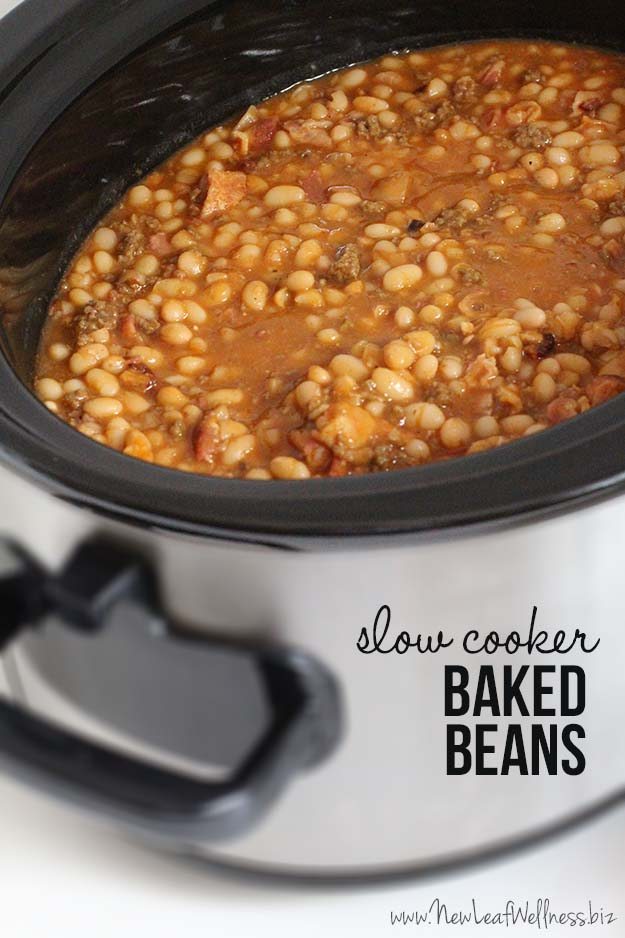 Imagine this: You're invited to a BBQ this summer and you have a decision to make…
a) Show up empty-handed.
b) Buy a side dish or dessert at the grocery store to take with you.
c) Make homemade baked beans and look like a rockstar.
If you ask me, "c" is the obvious answer.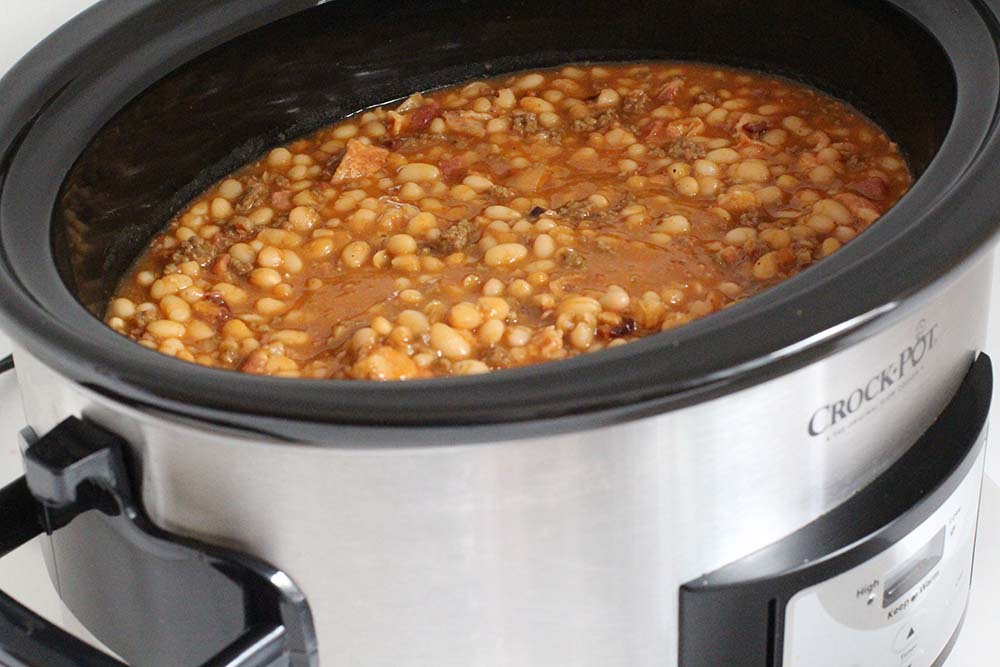 If you've never made homemade baked beans before, don't panic. This slow cooker baked beans recipe is so easy and so delicious! It tastes even better as the flavors meld together so feel free to make it a couple of days in advance and store it in the refrigerator until you're ready to heat it in your slow cooker and serve. (This is a great time-saver when you're the host.)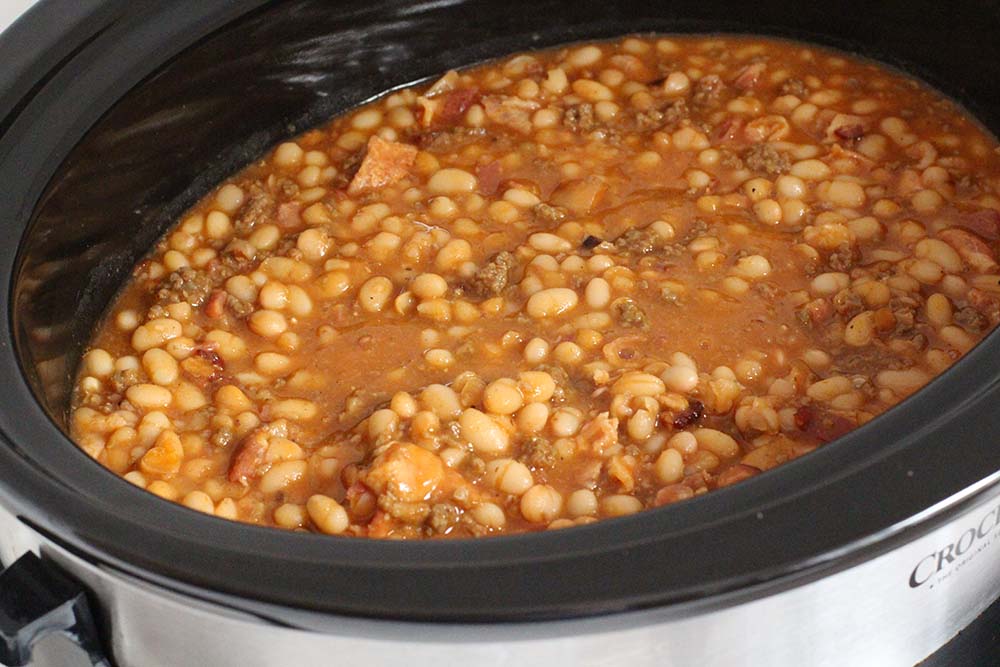 I make these slow cooker baked beans in my 6-quart slow cooker and they're the perfect side dish for a crowd.  If you're feeding less people, I recommend cutting the recipe in half and serving it in a 3-quart or 4-quart slow cooker instead.
Slow Cooker Baked Beans
Serves:
Yields: 20 servings
Ingredients
6 cans white beans (I use navy beans), drained and rinsed (You can also use dry beans that were soaked and cooked in your slow cooker.)
1 pound bacon
1 pound ground beef
½ small onion, diced
2 cups water
1.5 cups ketchup
1 cup dark brown sugar
¼ cup apple cider vinegar
2 teaspoons garlic powder
½ teaspoon black pepper
Instructions
Cook bacon on the stovetop until it is cooked through. Cut into bite-sized pieces and set aside.
In a large pan, saute ground beef and onion until beef is cooked through and onions are soft.
Add water, ketchup, brown sugar, apple cider vinegar, garlic powder, and black pepper to pan and stir until combined. Add chopped bacon.
Pour beef and bacon sauce into slow cooker and add beans. Cook on "low" setting for 2-4 hours or until flavors are combined and all of the food is heated through.
Serve with your favorite BBQ foods, like fresh fruit, hot dogs and hamburgers. YUM.