Some of my favorite recipes are of the slow cooker chicken variety.  My family likes chicken a lot and this recipe is straight forward and tasty!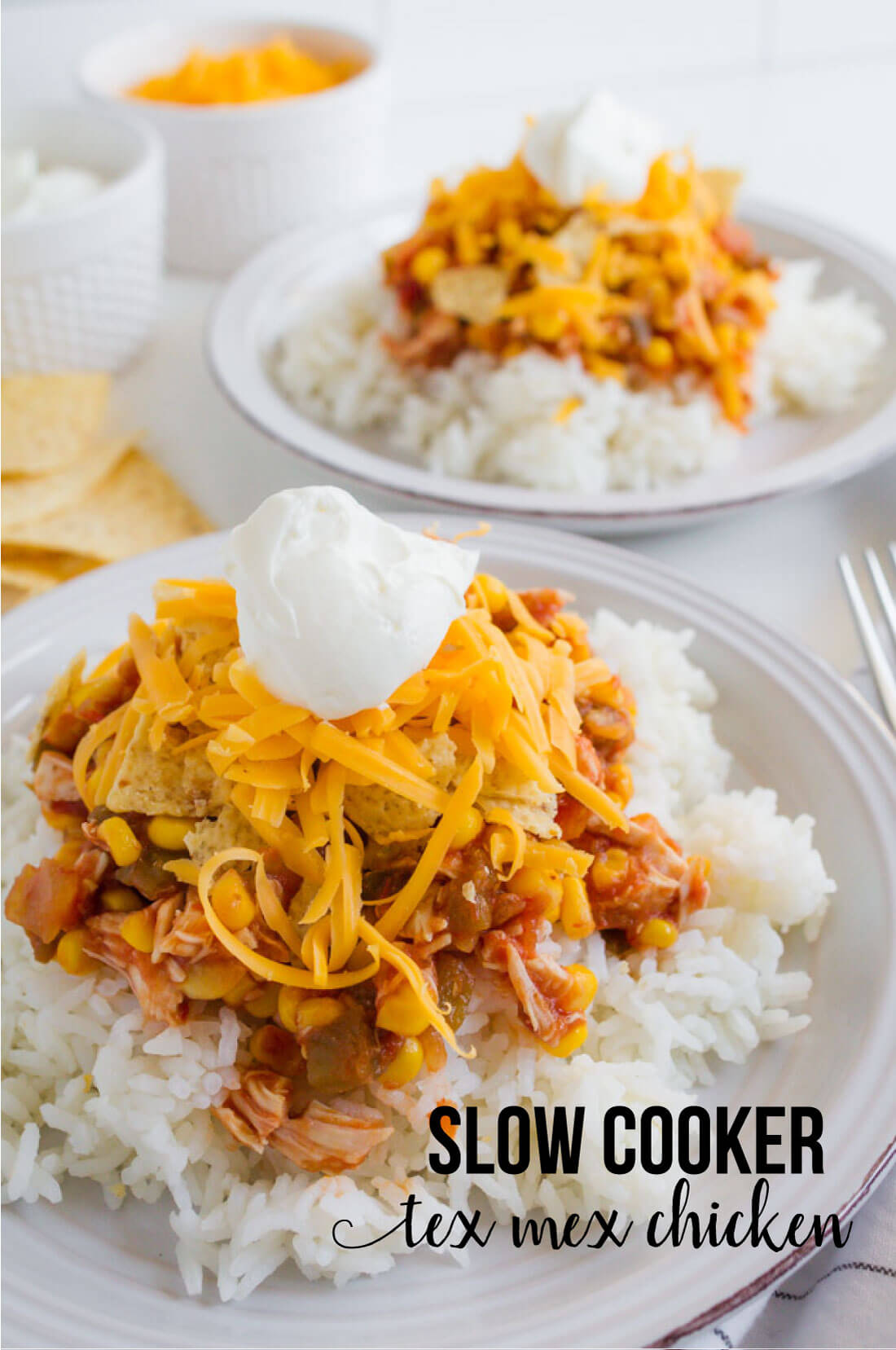 Way back when my (now) teenager/tween were itty bitty, I used to gather recipes from old recipe books, magazines and family members.  One time I spent hours at my aunt's house painstakingly hand writing all of my favorite recipes from her onto little cards.  Some of those recipes are still of the of the ones I go to over and over.   Today's recipe is from an old magazine that I've added altered just slightly: Slow Cooker Chicken Tex Mex.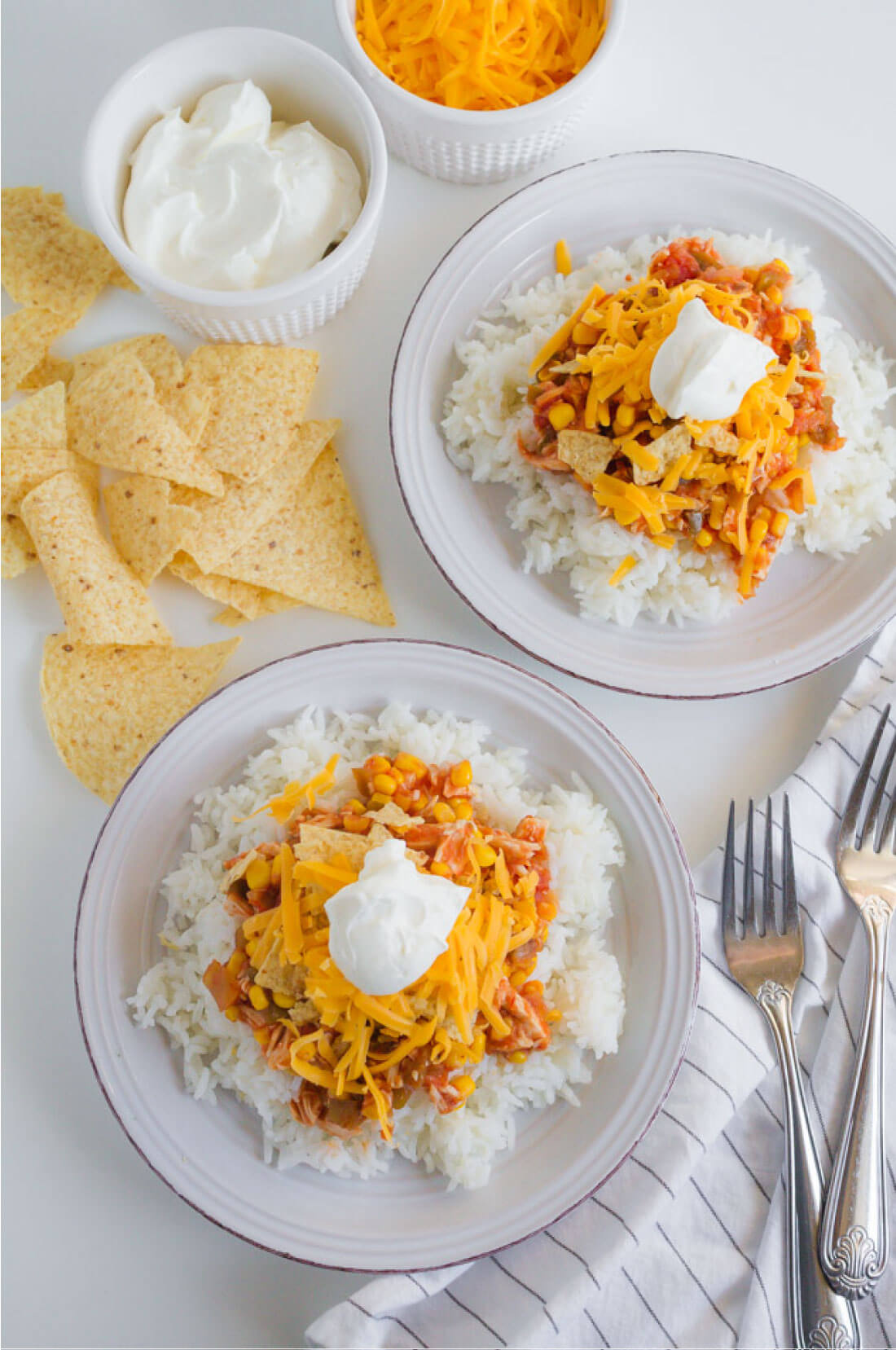 The original recipe didn't call for chips or sour cream.  You can omit those if you want.  I felt like it needed a crunch and that the sour cream balanced added something to it.  But it's fine on it's own too.
Slow Cooker Chicken Recipes
Slow Cooker Chicken Tex Mex
Ingredients
1 lb. boneless skinless chicken breasts, cut into 1-inch-wide strips
2 Tbsp. Taco Seasoning Mix
2 Tbsp. flour
1 each: green and red pepper, cut into 1-inch-wide strips
1 cup frozen corn
1½ cups salsa
1 cup shredded cheddar cheese
Optional- crushed tortilla chips and sour cream to top
Instructions
Toss chicken with seasoning and flour in slow cooker.
Stir in all remaining ingredients except the shredded cheese; cover with lid.
Cook on low for 6-8 hours or high for 3-4 hours.
Stir just before serving. Top with the shredded cheese, crushed tortilla chips and dollop of sour cream.
Serve over rice.
With all the running around lately, my slow cooker has saved me over and over.  I know lots of people don't have one or don't use theirs very much.  But the idea that I can put everything into a pot early in the morning and come back to a warm meal waiting for our starving family.. yes, please.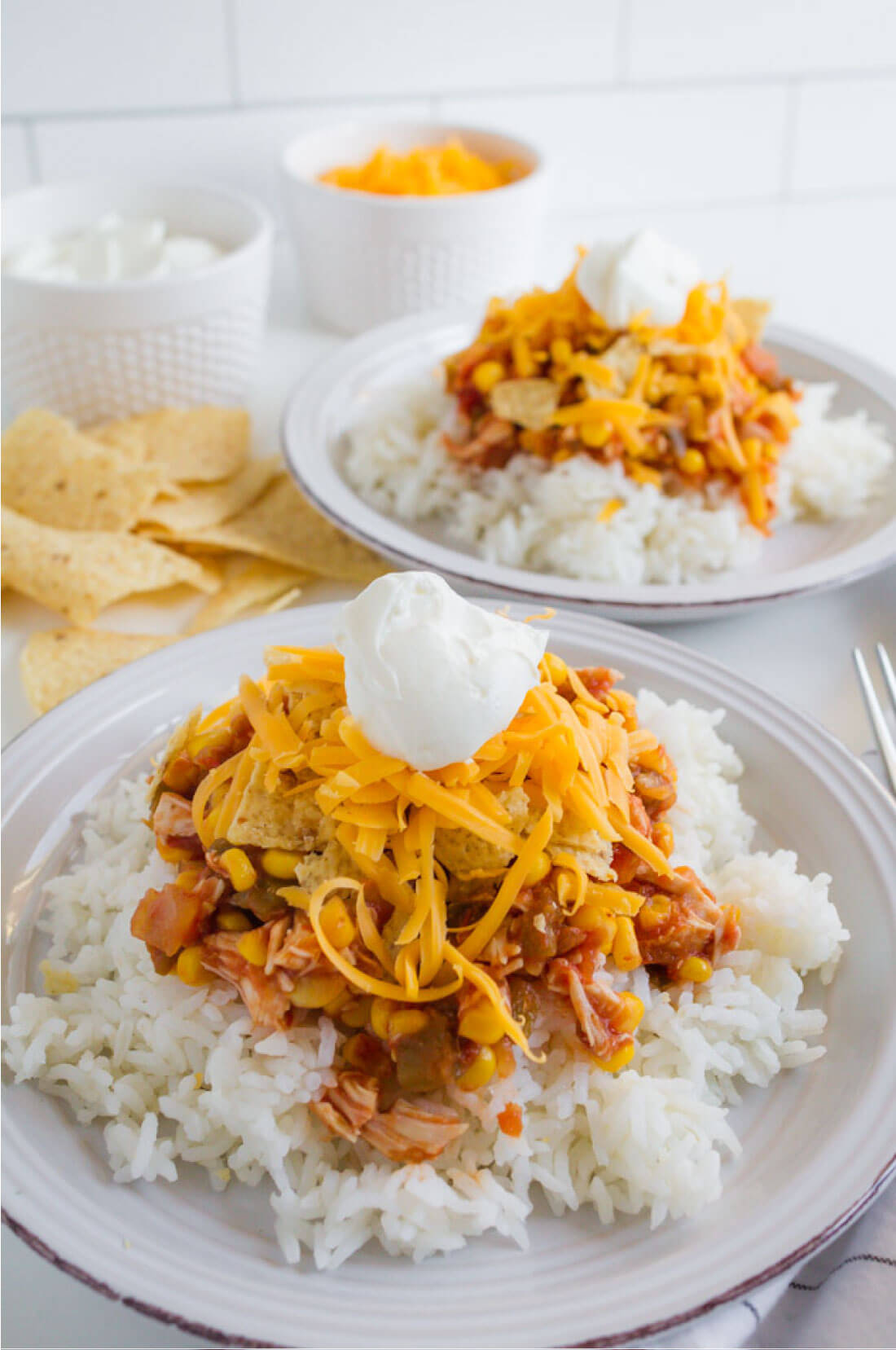 Looking for other simple slow cooker meals? Try these out: