Hello again everyone!
It's Natalia here I am happy to be back today and I come just in time for Valentine's Day!  Since last time I showed you a hair tutorial, I thought it would be nice to show you all one of my favorite ways to do my eye makeup with a little twist perfect for a big date.  Or if you're like me, with two kids and no babysitter, it's perfect for taking your kids to school and running errands.  Okay, maybe not the latter, but it's fun all the same.  It is the purple smokey eye.
Smokey eye how to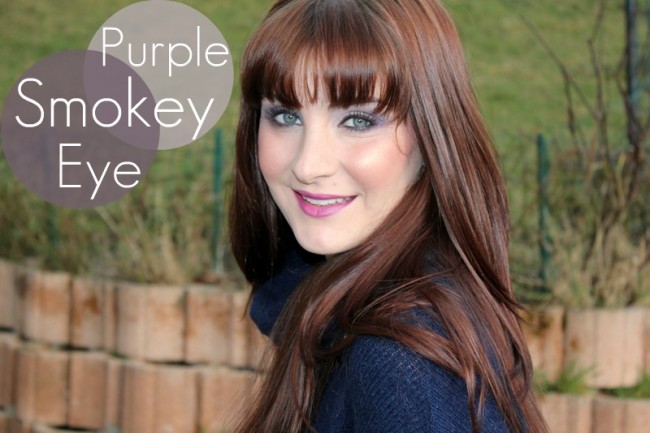 It is really actually simple.  Some of you might know that because it is a regular in your arsenal of makeup tricks, but it also might look semi-intimidating to others.  So I am gonna break it down for you.  Let's do this.
Start with a primer and some neutral shadow all over you lid.  Apply the black to the outer corners, along the lash line, and in the crease – but not reaching your inner corners.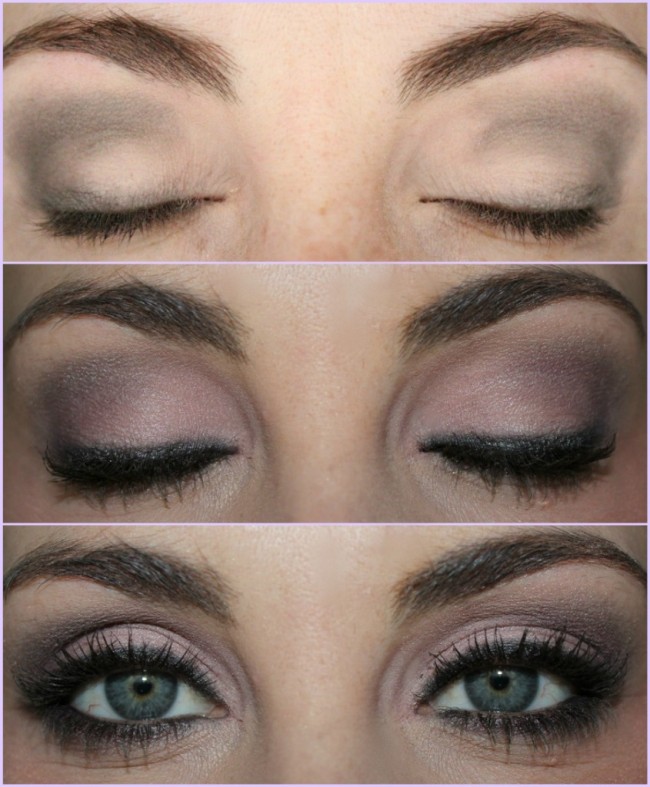 As you can see from the picture above, just apply layers and the layers will smooth themselves out.  For the second layer you choose your shade of purple, I used two shades, at this point it was a darker purple.  Don't apply the purple as high up on the brow bone or on the lash line, just in the corner and crease.  Then I applied a lighter, brighter purple to the middle-outer lid and smoothed it out into the black and purple.  To finish it off, take a light shade of pink or white and start at the inner-corner and blend.  Then you can take a shimmer-neutral and highlight your brow bone.  Add liner around the entire lash line, couple coats of mascara, and falsh lashes (lashes optional, but oh so fun) and you are good to go!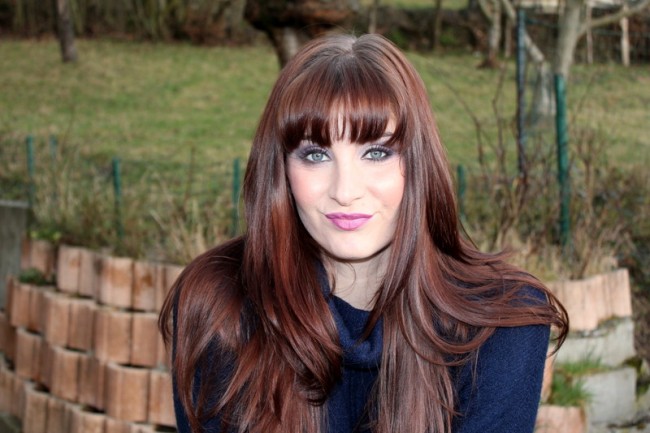 Here are some tips when applying a smokey eye:
Do your foundation last and thoroughly clean under your eyes after you're done with the application.  Especially with the purple.  You don't want it ending up looking like you have a black eye!
Always leave the inner-corners of your eyes bright with a light pink or bright neutral to balance the darkness and bright up your eyes.
Try pairing it with a simple lip, like a light pink or gloss, specially if it is something new for you.  Baby steps!
For those who are first timers or just a little nervous to try it, for colors try buying a palette, even if from Target or CVS, that has the colors lined up & defined. Can't go wrong there!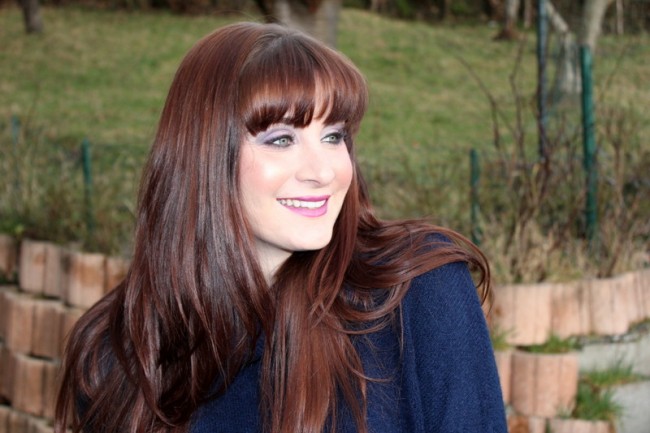 There you go!  I hope you are inspired to try a new look for your Valentine's Day dinner, or maybe just the grocery store.  But really, do you really need a good excuse to look fabulous?  I think not.
Have a nice day! – Natalia