This post is in partnership with StoryWorth. I am beyond thrilled to work with a company I absolutely love and believe in.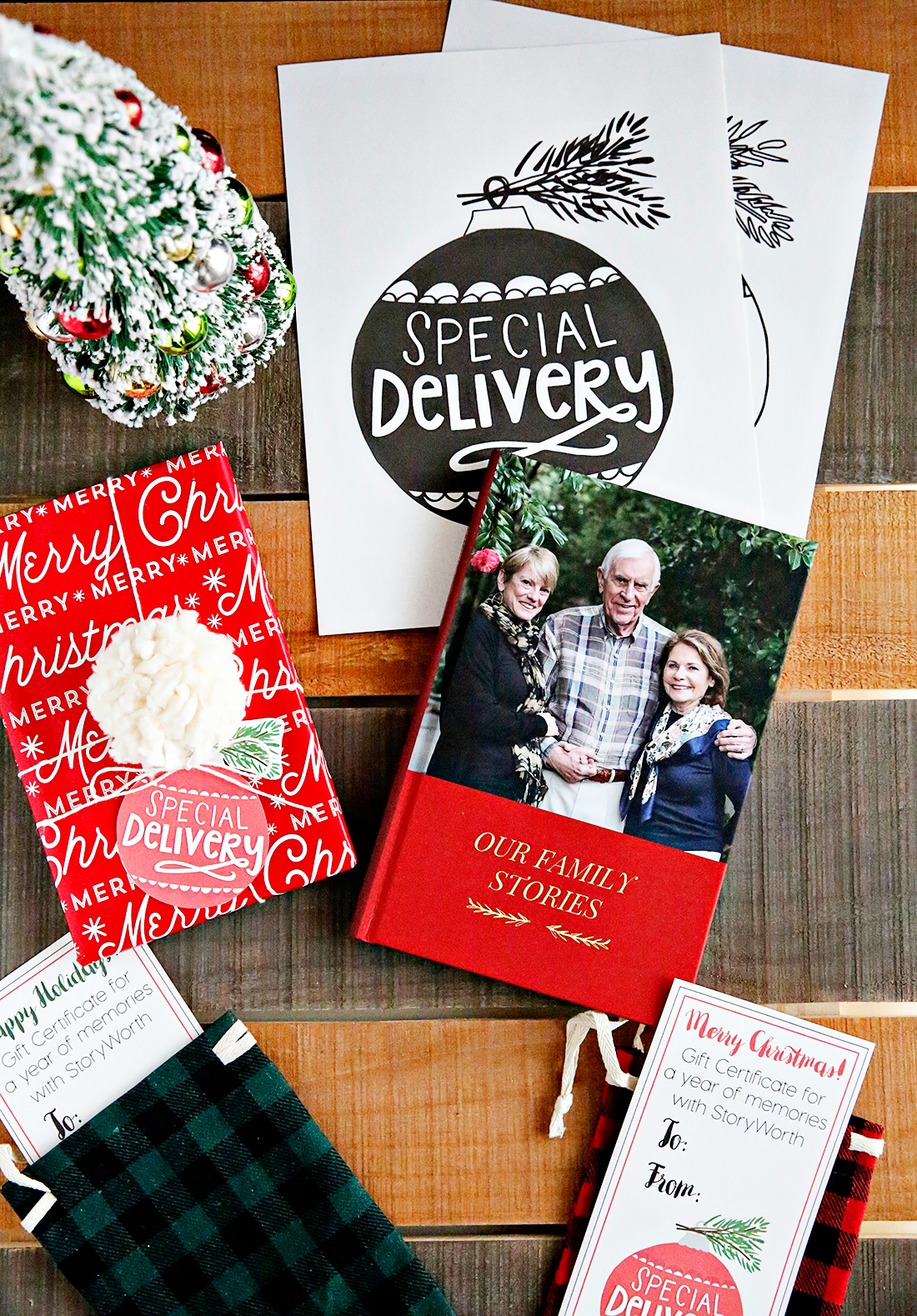 We're just a few weeks away from the big day- have you finished shopping yet?  What about the hard to buy for family member?  (we have several in my family) I want to share an awesome gift idea with you called StoryWorth.  Before I totally get into it though, a little background first –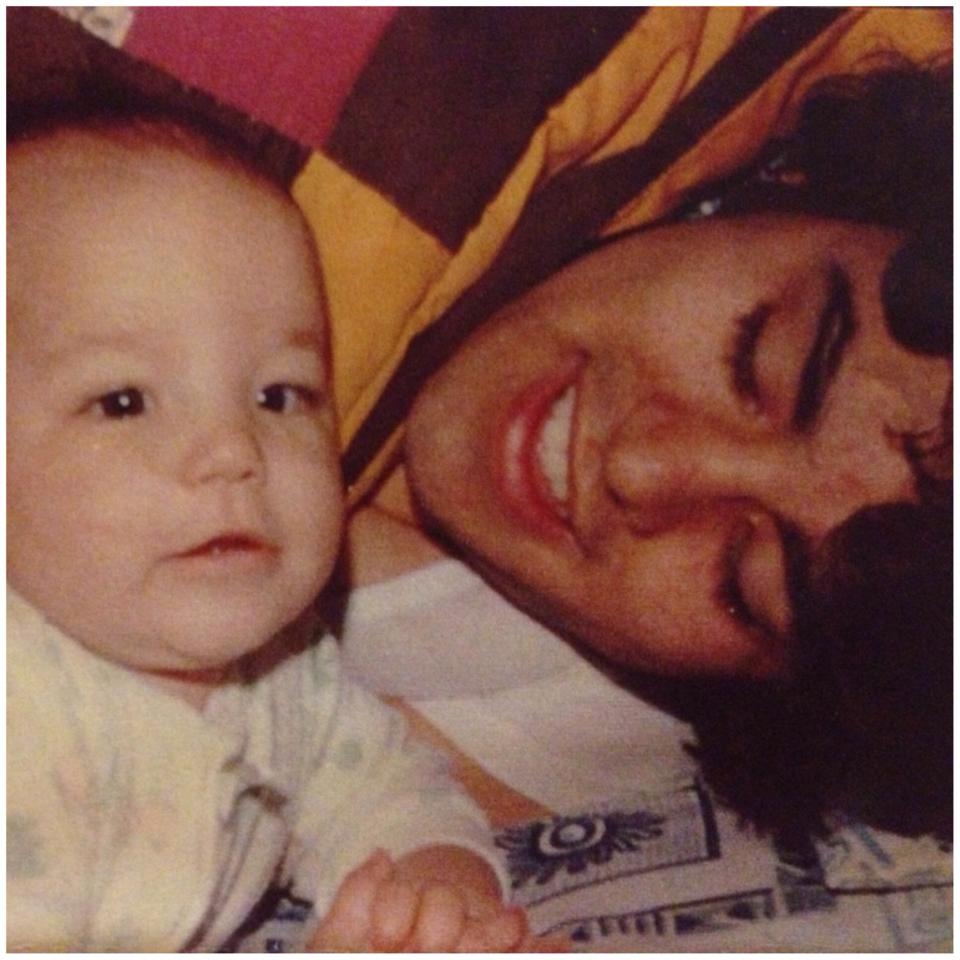 My Dad had a few passions in life.  Besides his family and work (oh and politics too), he became very interested in family history and genealogy.  On my Mom's side of the family, my Grandpa had traced back for hundreds of years but on my Dad's side, a lot of his family history was unknown.  He loved learning about his family roots and even took a trip to Nicaragua with my brother to trace some of his ancestors.  He liked telling stories of family members to anyone who would listen.  Years ago we went to Spain to pick up my brother from serving a mission for our church.  We got to visit the town of Mendioroz that our family name established.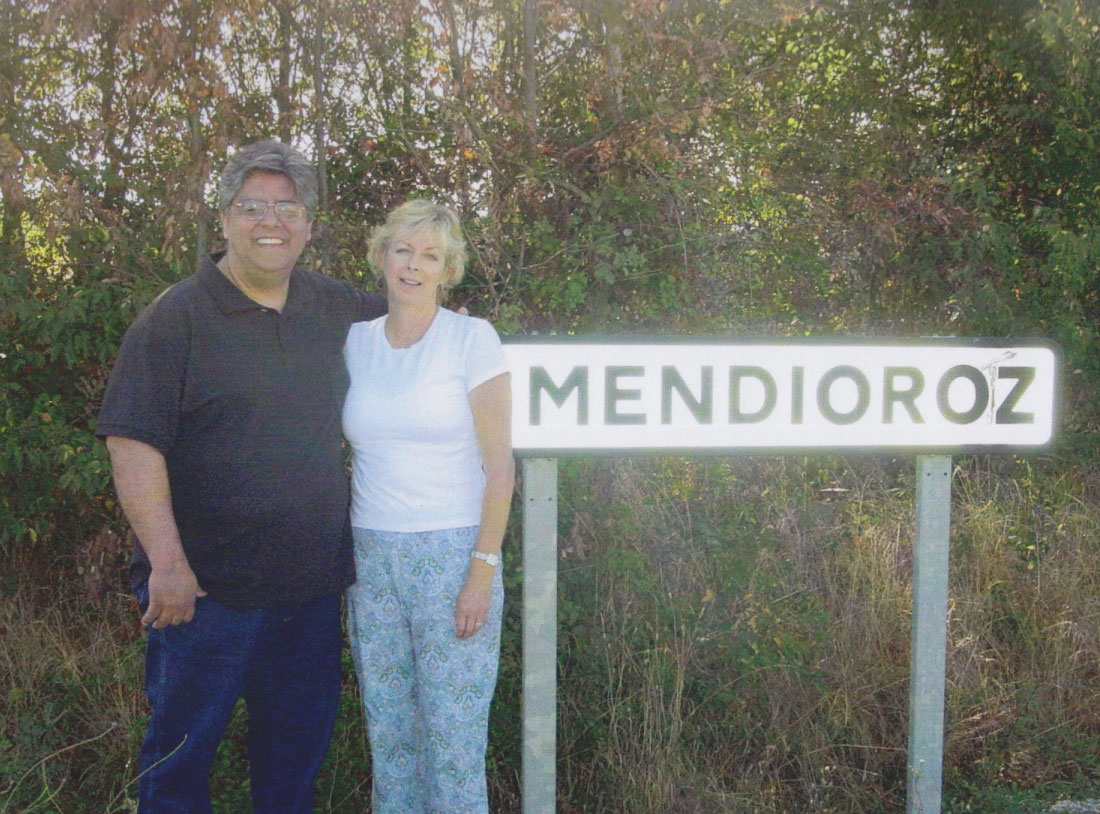 My Dad and Mom in Mendioroz, Spain 
What a treat to be there, all five of us, where our ancestors came from.  We were across the world, with a different language, standing where they stood.
It's been three years since my Dad passed away from cancer.  Three years too long. Towards the end of his life, my Mom wrote down as much as she could.  She recorded stories, things were important to her and to our family.  Things that we would want to remember forever.  What I wouldn't give to just have an afternoon with him.  I might have rolled my eyes when he talked about family history then, but given the chance now.. that definitely wouldn't be the case.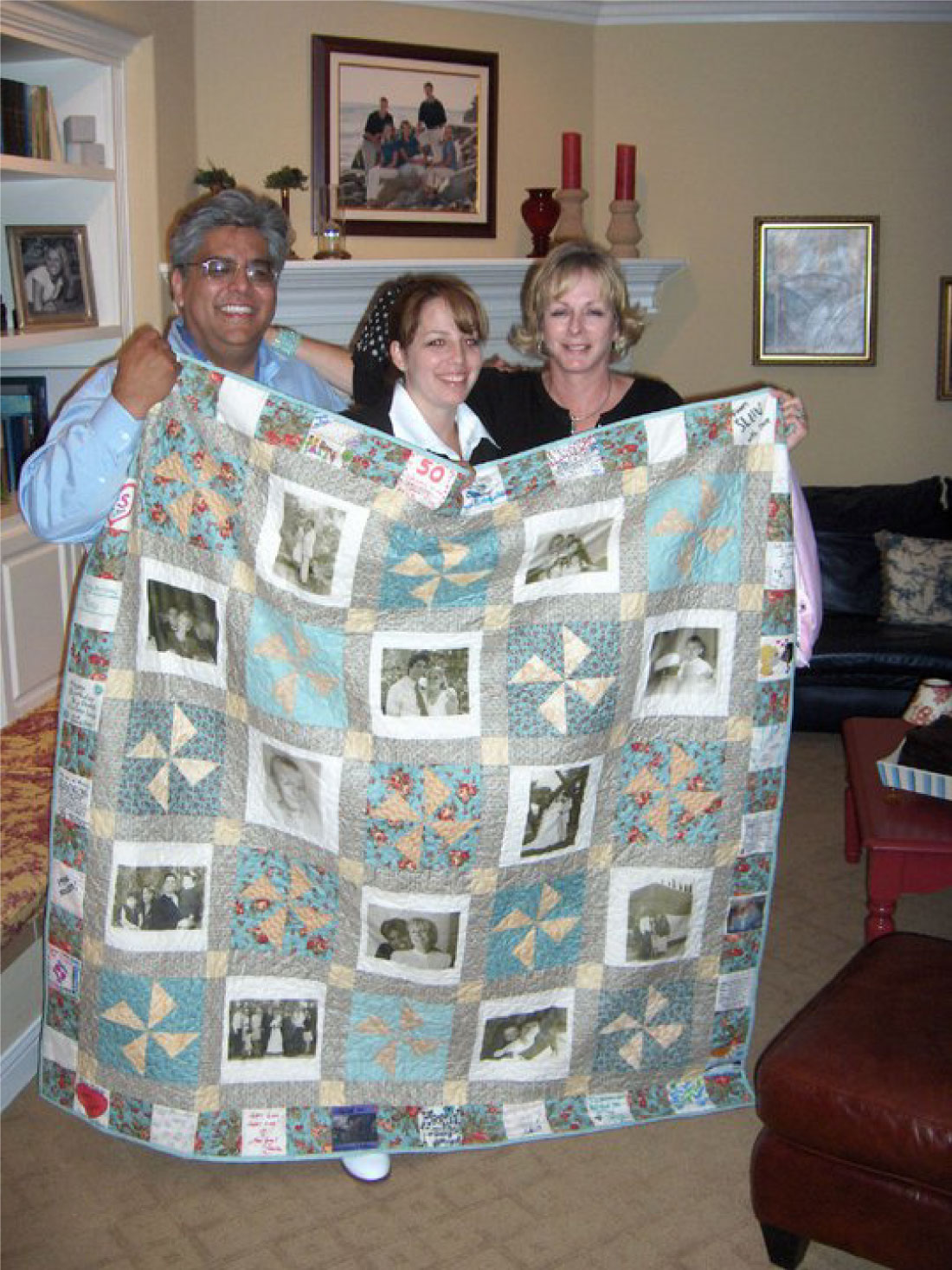 I love giving gift, especially sentimental gifts.  Over the years I tried my best to find meaningful gifts for my parents.  For their 50th birthdays (they are just a couple months apart), we threw a surprise party for them and I had a dear friend put together an amazing photo quilt full of memories and squares with handwritten notes on them.  It was another way to preserve family history.
StoryWorth is a service that weekly questions for loved ones to reply to.  They make getting the stories that you want to remember really easy.  Each week they email a question to the recipient.  When the recipient (could be dad, mom, grandparents, whoever) replies, his/her answers are shared with you. At the end of a year, all of the stories are bound in an amazing book.  So if you have a hard time coming up with questions or following up, writing it all down, etc.. they take care of all of that for you.  And you don't have to do any extra work to put together a book.
There are definitely a few needs that are being filled by StoryWorth.  It'd make a great gift for:
a hard to buy for family member
someone that you want to preserve memories with
someone who is into genealogy and family history
What I wouldn't give to have something like this from my Dad.  It breaks my heart just thinking about it.  But it also makes me want to cherish the time I have with loved ones.  My Mom, Mother-in-Law, Grandma- they all have stories to tell.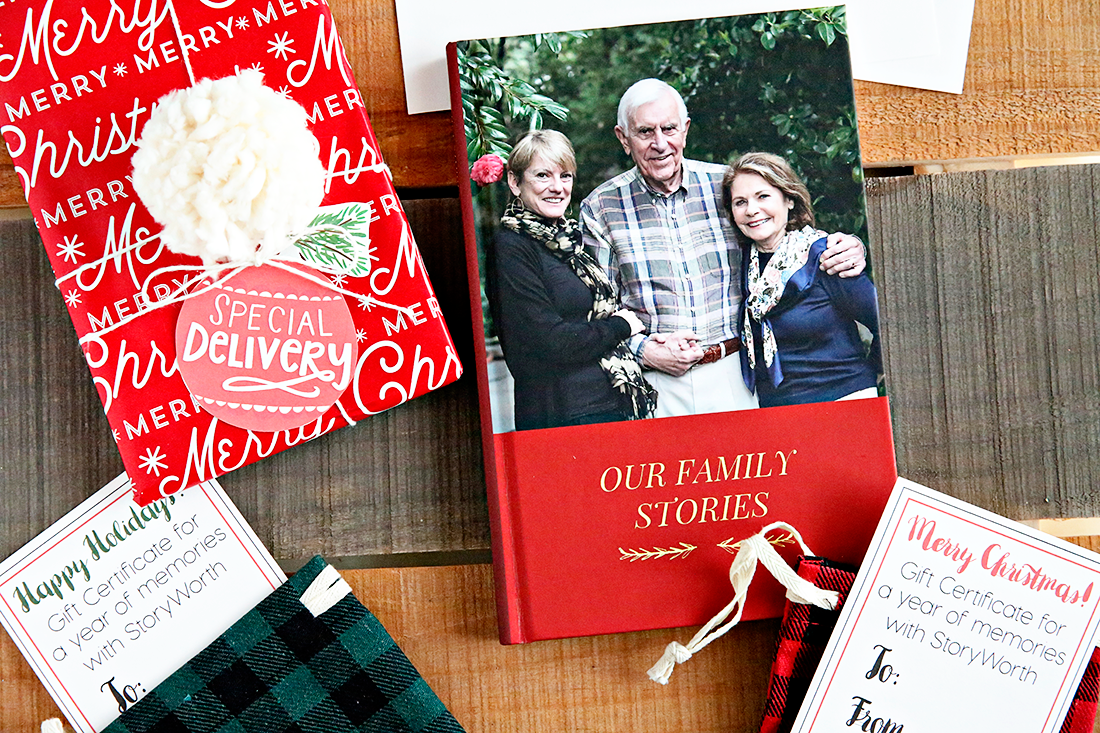 I couldn't help but do some printables to go along with this special gift idea… had to be done, right?  Since it's what I'd consider a "special delivery," there are some tags to print out and use, designed by Pen and Paint.  I also created some gift certificates to use for the holidays.  You'll print them, fill it out and stick in an envelope.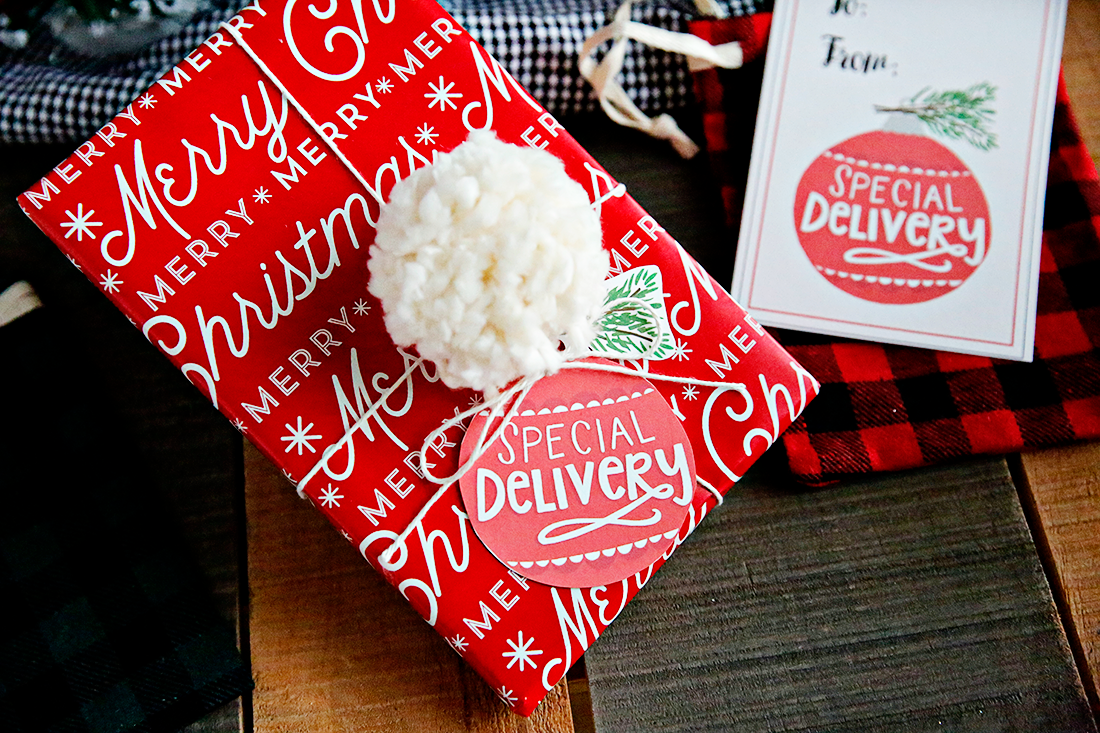 Download these amazing Special Delivery Tags and Gift Certificate
StoryWorth is the perfect gift to give this season.  You can find out more and order this service with plenty of time to spare.  But take it from me, don't put off recording those memories from the ones you love.