I'll admit that I don't exactly like cleaning and so I do whatever I can to get through it, fake it, or power through it! If you're like me, speed cleaning is your friend – nothing wrong with speed cleaning, as long as you're good at actually getting things clean, you're good to go! So, here are some simple steps to speed clean the bathroom!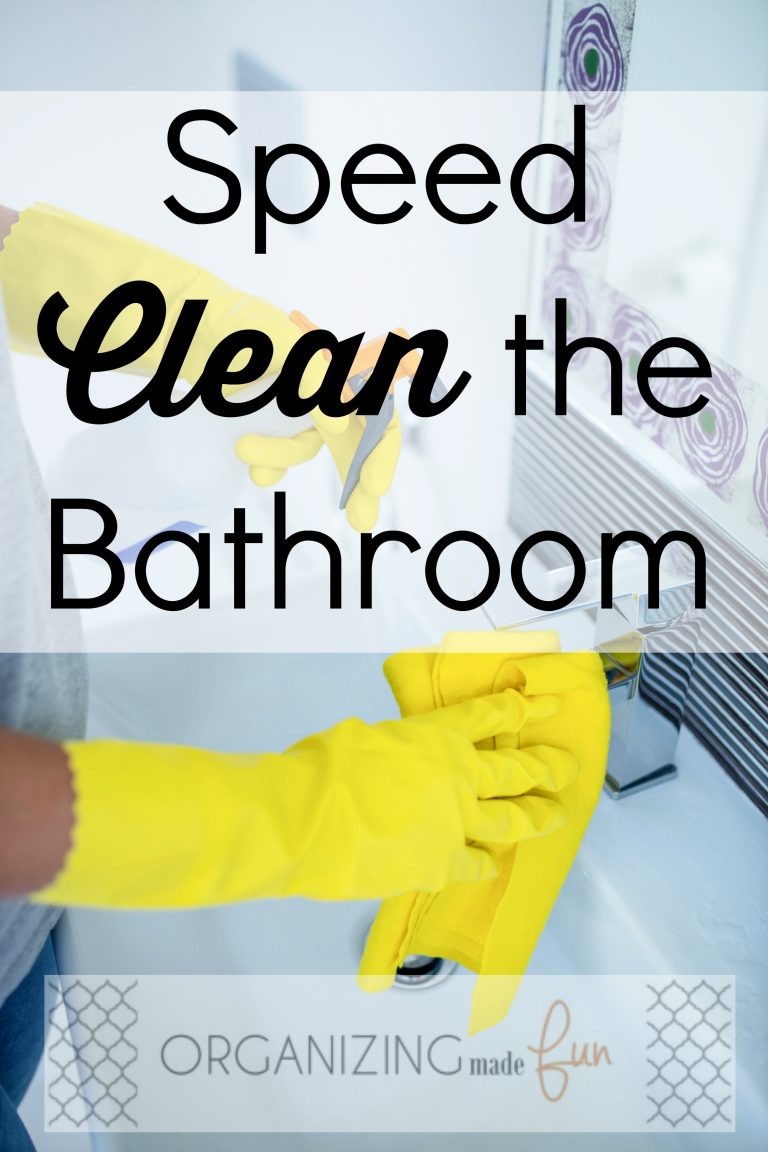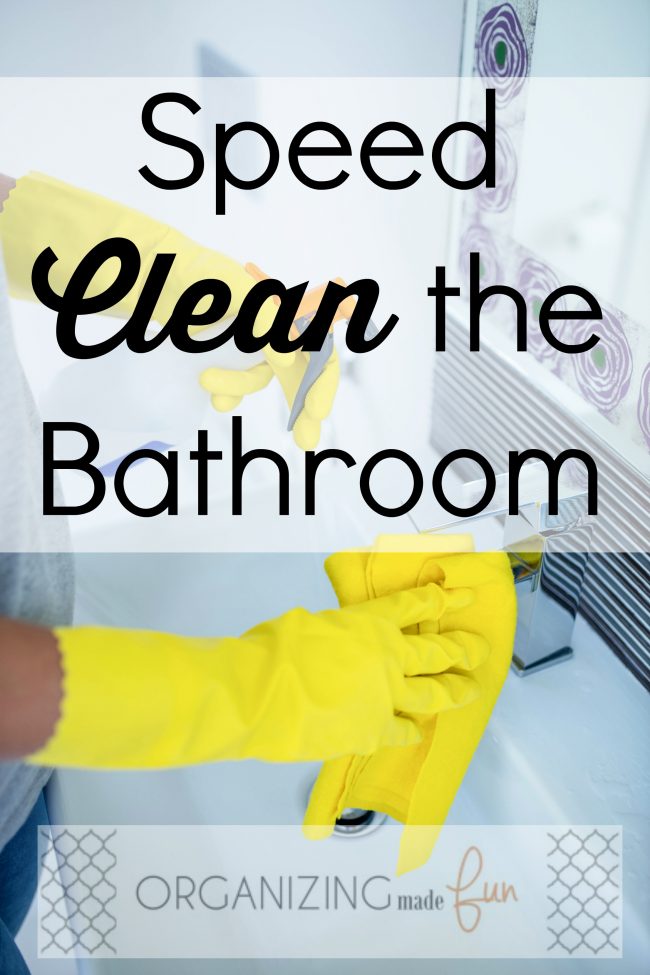 Step 1: Use your hand soap and pump it into your sink and turn the water on — just take your fingers to wipe out any grime and yuck.  Rinse out the sink and wipe down with a terry cloth. Get out a new hand towel and then toss out the dirty one – especially if you have company coming – so you have a fresh one for your guests.
Step 2:
 Use your favorite cleaning wipe to wipe down the toilet – I recommend a
natural cleaning product
like Seventh Generation disinfecting wipes. I keep these just for when I need a quick touch up! Wipe down then the seat, then the base of the toilet – toss when done (yuck)!
Step 3: You can use another disinfecting wipe to wipe down the inside of your shower/tub, get any hair or lint off the floor and toss it in the trash. If you're having company over, be sure to empty the trash can!
Your bathroom looks clean in just 5+ minutes. It's cheating, but to speed clean your bathroom isn't a sin! It's just sometimes that's all you have time for. When my kids were really little, I'd do this while they were taking their bath. Sometimes, as a busy mom, you just have time to get things wiped down and that's OK. Don't freak out – it's better to do this than to do nothing! To keep things easy for each time you want to keep clean, put a small cleaning caddy under the sink or in a close by cupboard.