The sun is shining, the temperatures are rising and we're only a couple days away from Spring officially! Bring it on.  To celebrate I created a printable banner with some fun colors: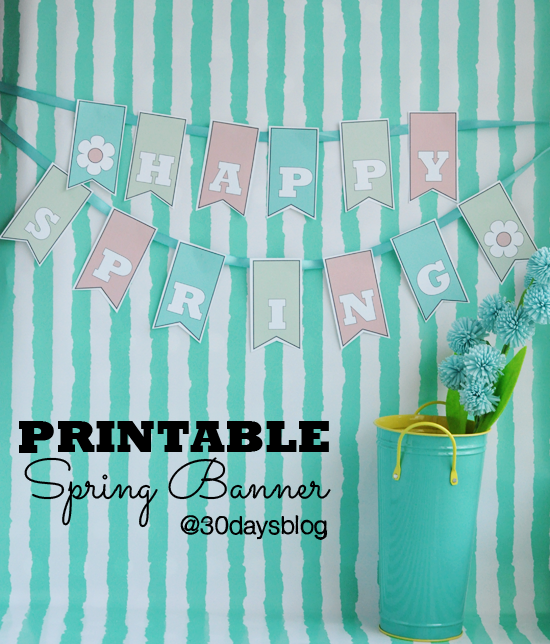 I'm a little obsessed with that aqua/minty color these days so I knew it had to make an appearance somewhere in my home.   There are approximately a million ways you could hang this banner, but this is what I did: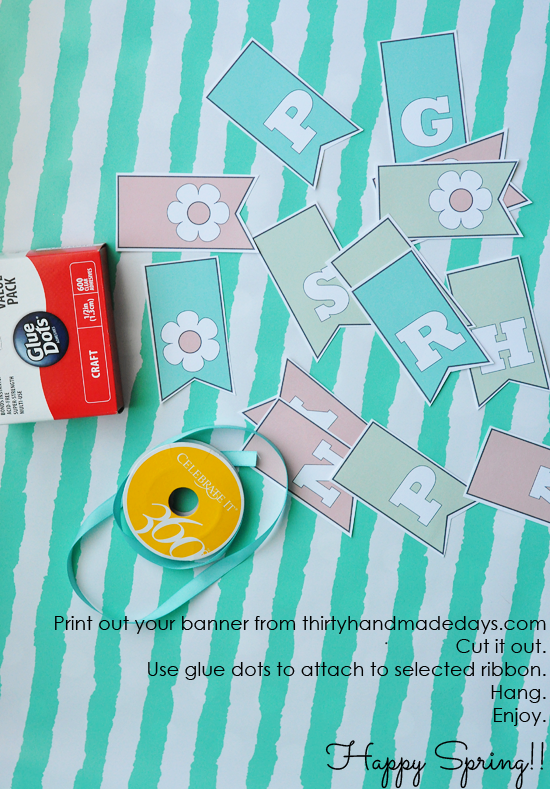 I've used a hole punch and stapler in the past to attach the banner to a ribbon or twine.  This time I used glue dots because they're easy to reposition.  I found a vintage window at our antique mall and just had to use it – the perfect place to display my new spring banner.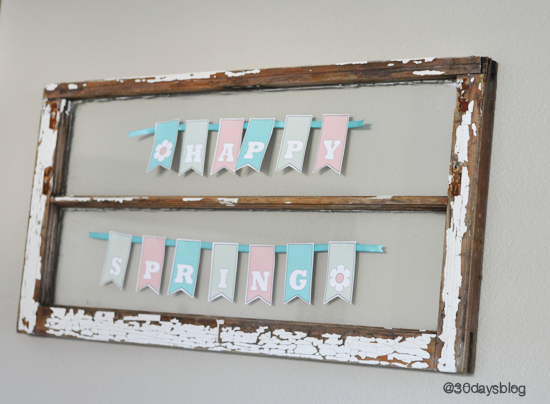 Because St. Patrick's Day and Easter were so close together this year, I decided to decorate for the season instead of the holidays…… that way we can enjoy everything through June until the end of March.  What have you done this year?   Do you decorate for the holidays? Seasons? Not at all?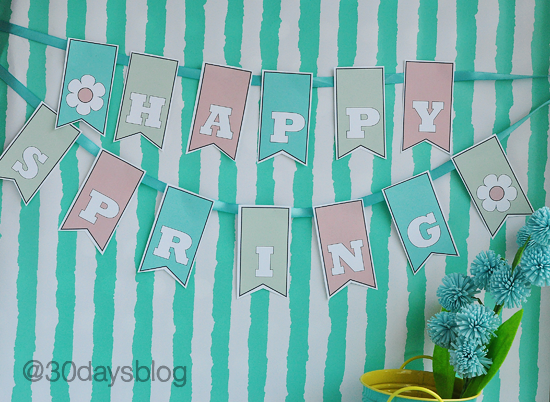 Included on this printable are some extra flower flags that you could use elsewhere.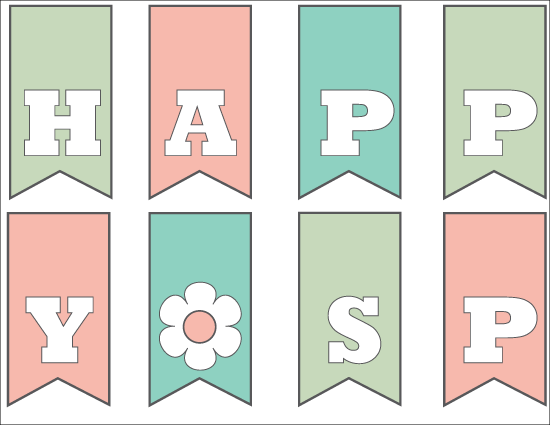 Download Happy Spring page 1
Happy Spring page 2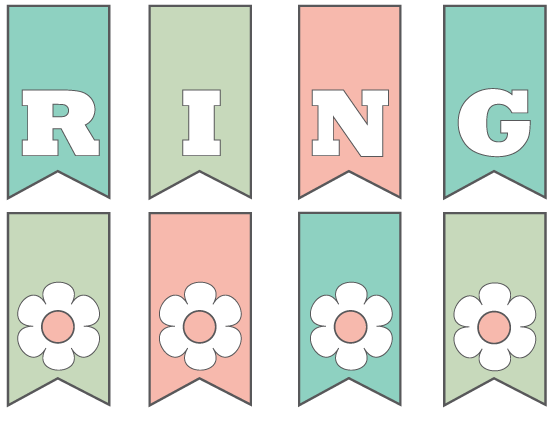 These printables are for 30days subscribers and personal use only.  Thanks!