The sun is out, the birds are chirping and I have spring on my mind.  I know, I know… we've still got a month until we officially welcome spring but I couldn't help myself and made a fun little project to be 100% ready.   This one was inspired by my twelve year old daughter who LOVES bows.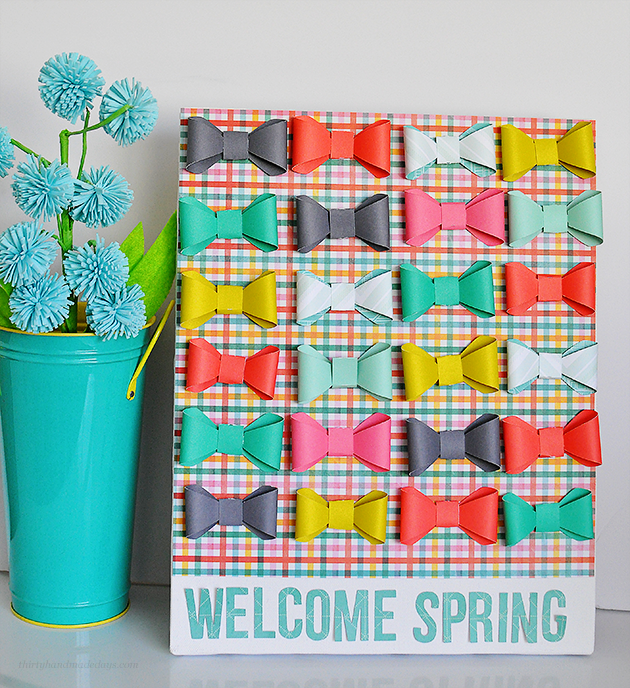 Last month I had the opportunity to visit (freezing cold) Utah for the Cricut Explore Launch.  If you follow me on Instagram, you probably saw jaw dropping pictures of the event.  It was a grand affair to say the least.  And while I loved loved loved all of the details that went into the launch (yay Cara, Mallie & Amorology– you guys were amazing!!), I must say that the new Explore exceeded my expectations.

Dinner on the launch night – every detail was perfection
I'm sure you've heard lots about the Explore by now.  There's been a ton of buzz about it.  My friends Mandi and Amy did an awesome job breaking it down so I won't go into too much here.  I will say that there has been a lot of leading up to this.  I started hearing whisperings about it last year and wasn't sure it could live up to the hype after waiting so gosh. darn. long.  Luckily it has met every expectation and then some.   I will be honest in saying that while I love the Design Space software, they are still working out the kinks and updating.  To Cricut's credit, they have fully listened to what we the consumers want and taken all information seriously.  So I think that as more testers use the software and give opinions, it will continue to improve.  I can't tell you how nice it is be associated with a company that makes me feel like my opinion matters.  The CEO, Ashish, has made it clear that we, the creative people, are the experts and he is ready and willing to listen.  I don't feel like it's a gimmick and think it's super refreshing.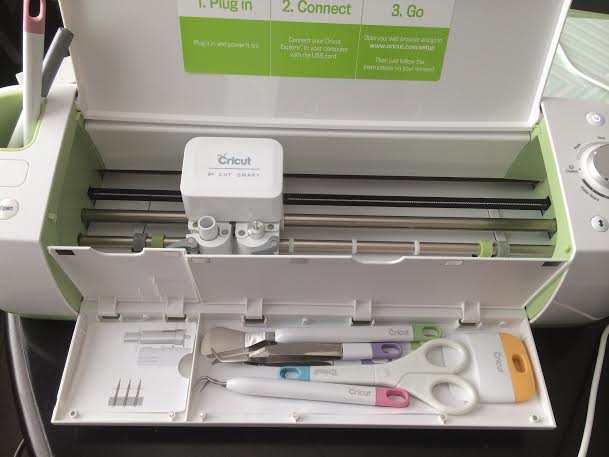 I love the design of this machine.  There's a spot for everything.  I love the tool and blade spaces. 
Here's a little video to show you a tiny sliver of what it can do:
I won't give you a step by step tutorial since the Explore hasn't officially been released yet.  It'd be a big tease and that's just not nice.  Instead just look at the picture and think of all the fun things you could create!  I mean- leather, metal, wood— the possibilities really are endless.   For now I'm having fun getting to know my machine.  I need to name her.   Any suggestions?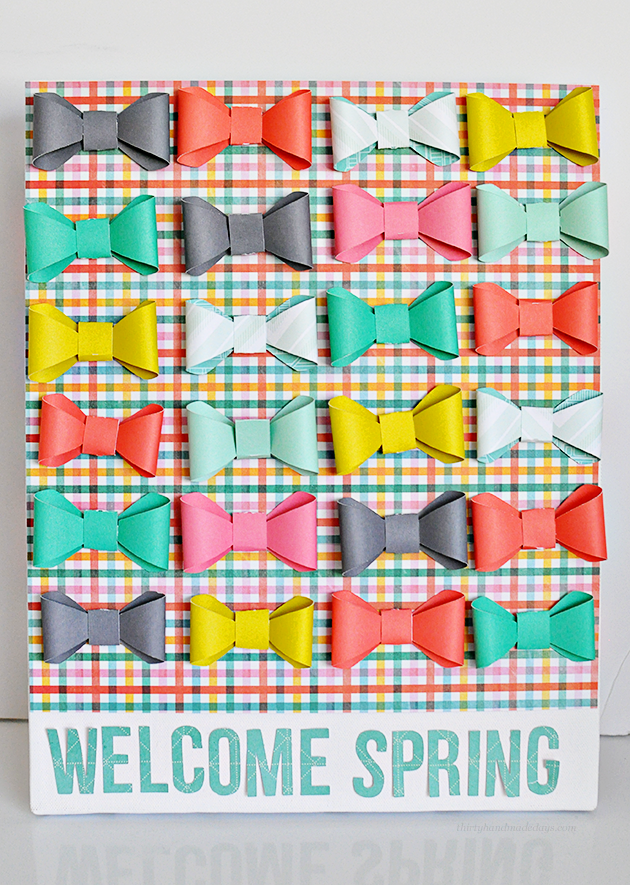 For all the effort of reading this post… (you read it right?  Shake your head, yes)  I decided to make a little printable version of my canvas.  Because I love you.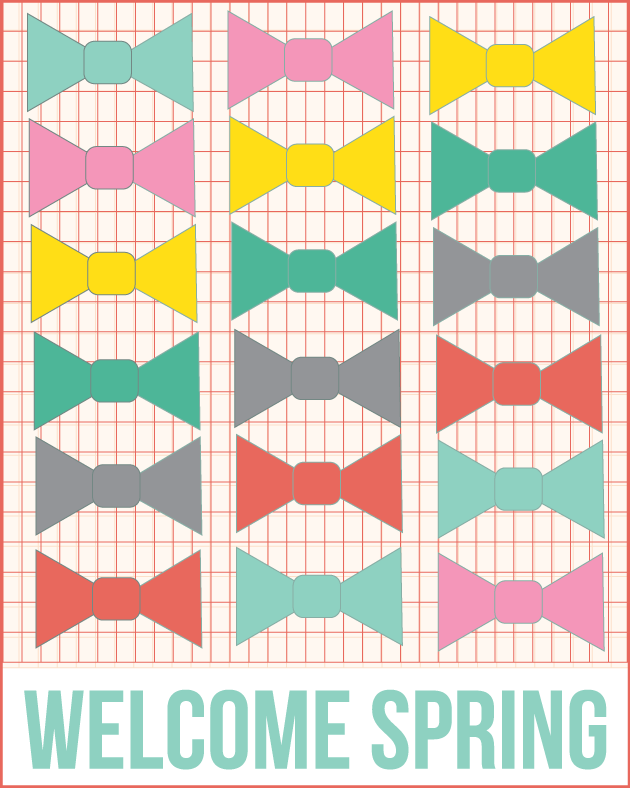 Download this 8×10 "Welcome Spring" printable. For personal use only. Thanks!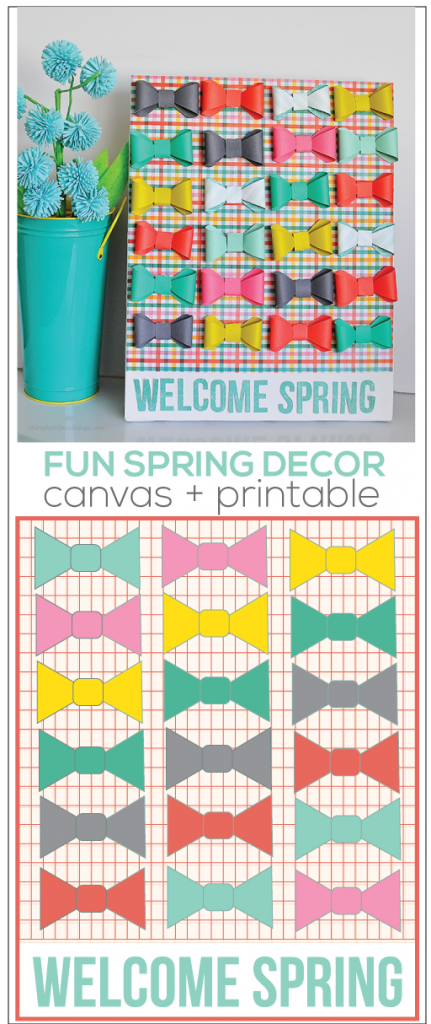 So tell me- are you ready for spring?
Check out my other spring projects:
[catablog_gallery id="12425″ template="gallery"]