If you follow me on Facebook, you know that for Valentine's Day I made a red and pink breakfast and a red dinner.  My kids told me several times that it was the best Valentine's Day EVER.    So for St. Patrick's Day, I will be making some green food and making their day a little more fun.   A little food coloring goes a looong way.
Once upon a time, I made a green St. Patrick's Day dinner. 
Look, I even have crummy photographic proof: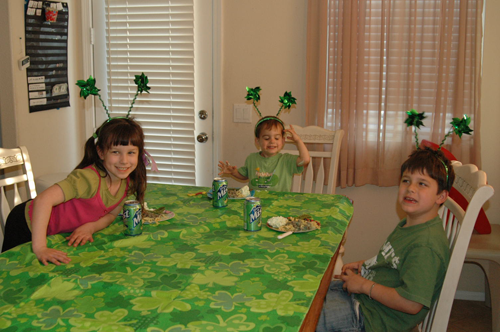 3 years ago…look at my little kids!
This year for dinner:
Irish Beef Stew from Sherbet Blossoms
Irish Soda Bread from Redhead Recipes
Pesto Mashed Potatoes from Rachel Ray
(had the best mashed potatoes of my life at the Belagio in Las Vegas-
their Pesto Mashed Potatoes)
and a can of Sprite or 7 Up :)
Dessert
The Decorated Cookie's plaid cookies
Created by Diane's Mini Mint Shamrock Cheesecakes
or my Rainbow Rice Crispy Treats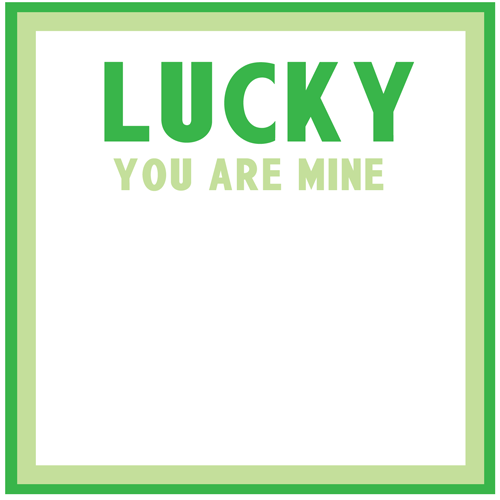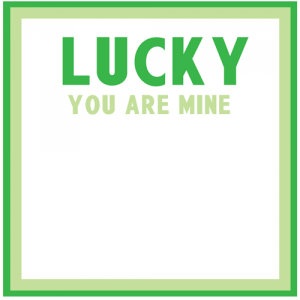 Pin It
I made a little card that I plan on putting at
each seat with reasons why I'm lucky they are mine.
Download your own Lucky You Are Mine cards.