Hi everyone, it's Danielle again from Busy Mom's Helper! Is anyone else amazed at how fast 2016 is going by already? I feel like we just put away our Christmas decorations, prepared Valentine's for the school parties and now we're looking towards St. Patrick's Day. Can we please hit 'pause' for a minute to breathe? No? Okay, well then let's at least ENJOY the rush by making this Simple Rainbow Cupcakes!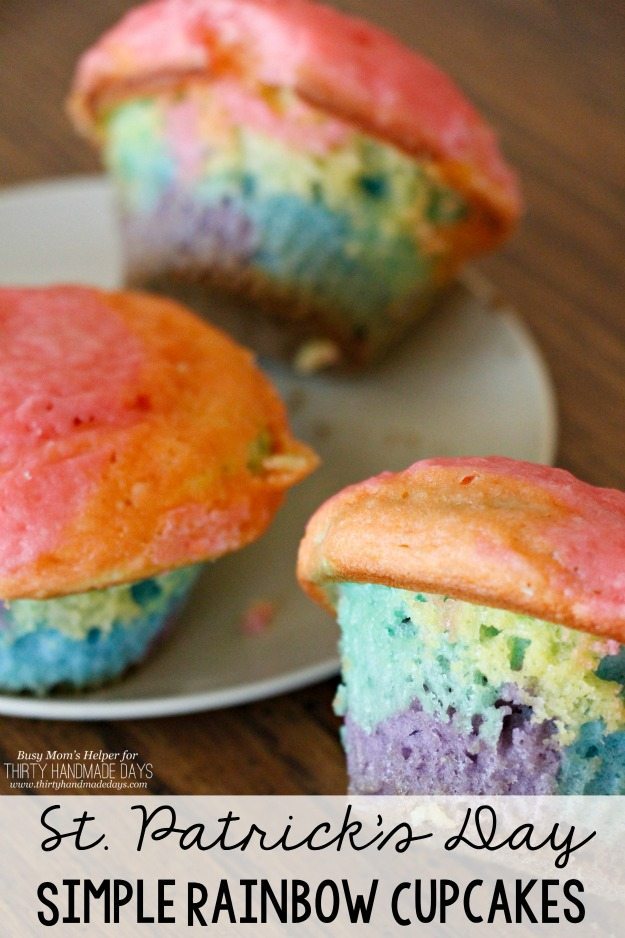 My favorite thing about St. Patrick's Day is all the rainbows – you can really have fun with the parties or school events with a rainbow theme! Naturally, my kids wanted cupcakes to go along with it – and to be honest, I was a bit overwhelmed with the idea of doing rainbow cupcakes for them. That's gotta be difficult, right? Wrong! These were super easy to make, so I quickly whipped them up, took a minute to enjoy my kiddos' cupcake-messy smiles and moved on to other things…like trying to plan out my year before it's over!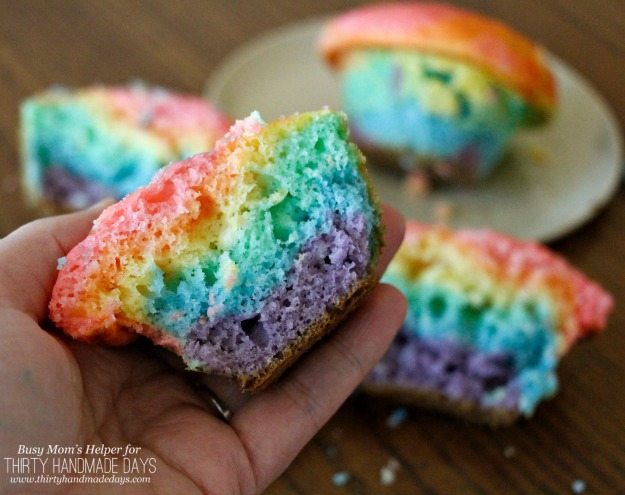 First of all, whip up your favorite white cupcake recipe. Use a box, or try out this delish Coconut Cupcake recipe – it's still white in color, so works perfect!
What you need: White cupcake batter, food coloring, bowls, spoons
Once your batter is all ready, divide it into 6 separate bowls – one for each color of the rainbow. Need some help (I did!)? It's ROYGBV – Red, Orange, Yellow, Green, Blue and Violet! I tried to make it even easier by having the bowls be the same color as I was making the batter. Add food coloring to each to get your desired color. Here's a quick guide to help you out:
Red = red
Orange = red and yellow
Yellow = yellow
Green = yellow and blue
Blue = blue
Violet = blue and red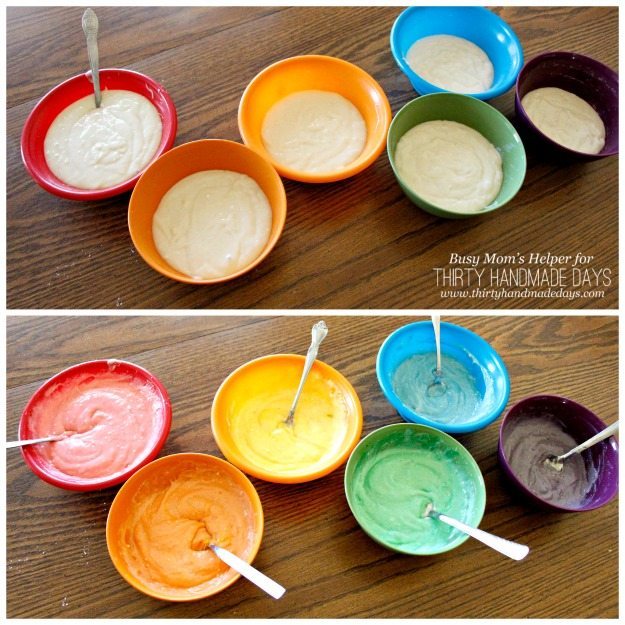 I wanted to make the rainbow in the same 'order' it is naturally, with the red on top and violet on the bottom….so I scooped a little of each going backwards, like this….

Bake according to the recipe or box directions, then enjoy your fun little rainbow cupcakes. Top with your favorite frosting, or put little yellow candy balls on top for 'gold'!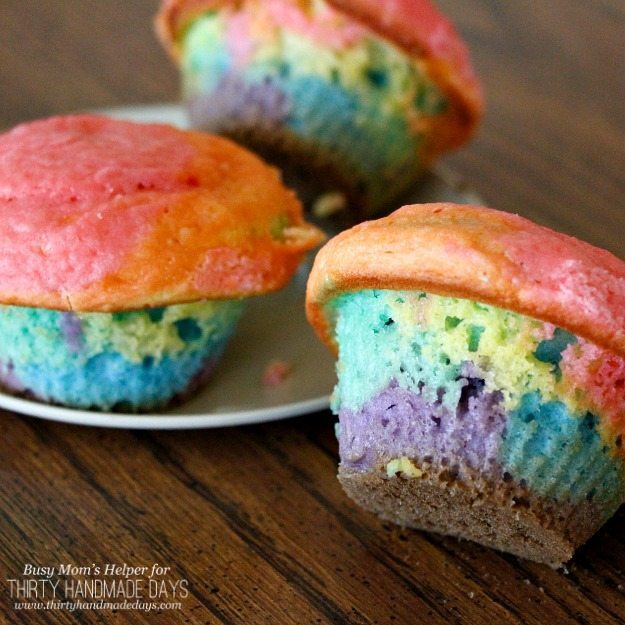 One of my twins told his teacher about the amazing treat he had last week, so she asked me if I could make another batch for the class St. Patrick's day party at school – well, sure! If I make it for one twins class, of course the other boy is going to ask for his….luckily these are easy, so it won't take much time at all!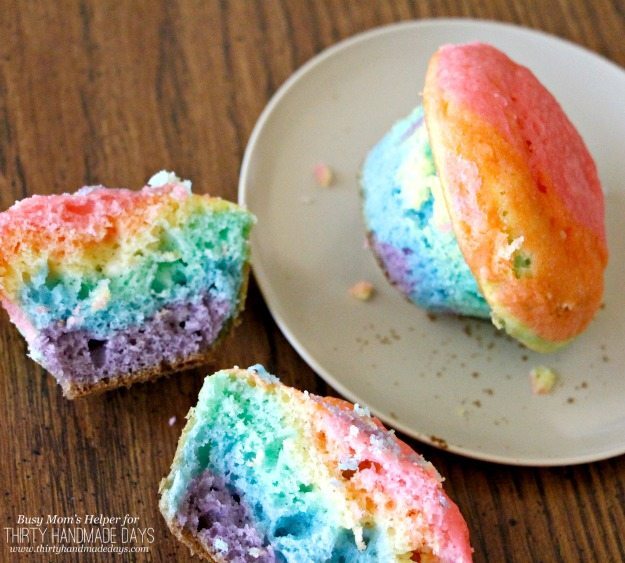 Check out these other St. Patrick's Day ideas…