Want to make your home smell amazing in a matter of minutes? I have got the perfect stovetop potpourri recipe to do just that. It makes your home smell fresh and clean.

Stovetop Potpourri
There is nothing better than a fresh smelling home, right? Stovetop Potpourri is an easy way to make your home smell amazing with just a few ingredients. And even though there are tons of different recipes, this one is awesome throughout the year!
You could also use this as a gift idea – package up the ingredients and deliver for the holidays.

Potpourri
So where does Potpourri come from anyway? The word is French and directly translated is – pot rotten. Kind of ironic since it is actually meant to be the opposite of a rotten pot. But over the years it has taken on new meaning and refers to dried plants and flowers used to bring fragrance to a room. I think of it as an older generation thing but this is a different type.
With the stovetop version, it is meant to be used for the day and throughout the week. Traditional potpourri is put on tables or in drawers and lasts for weeks and months.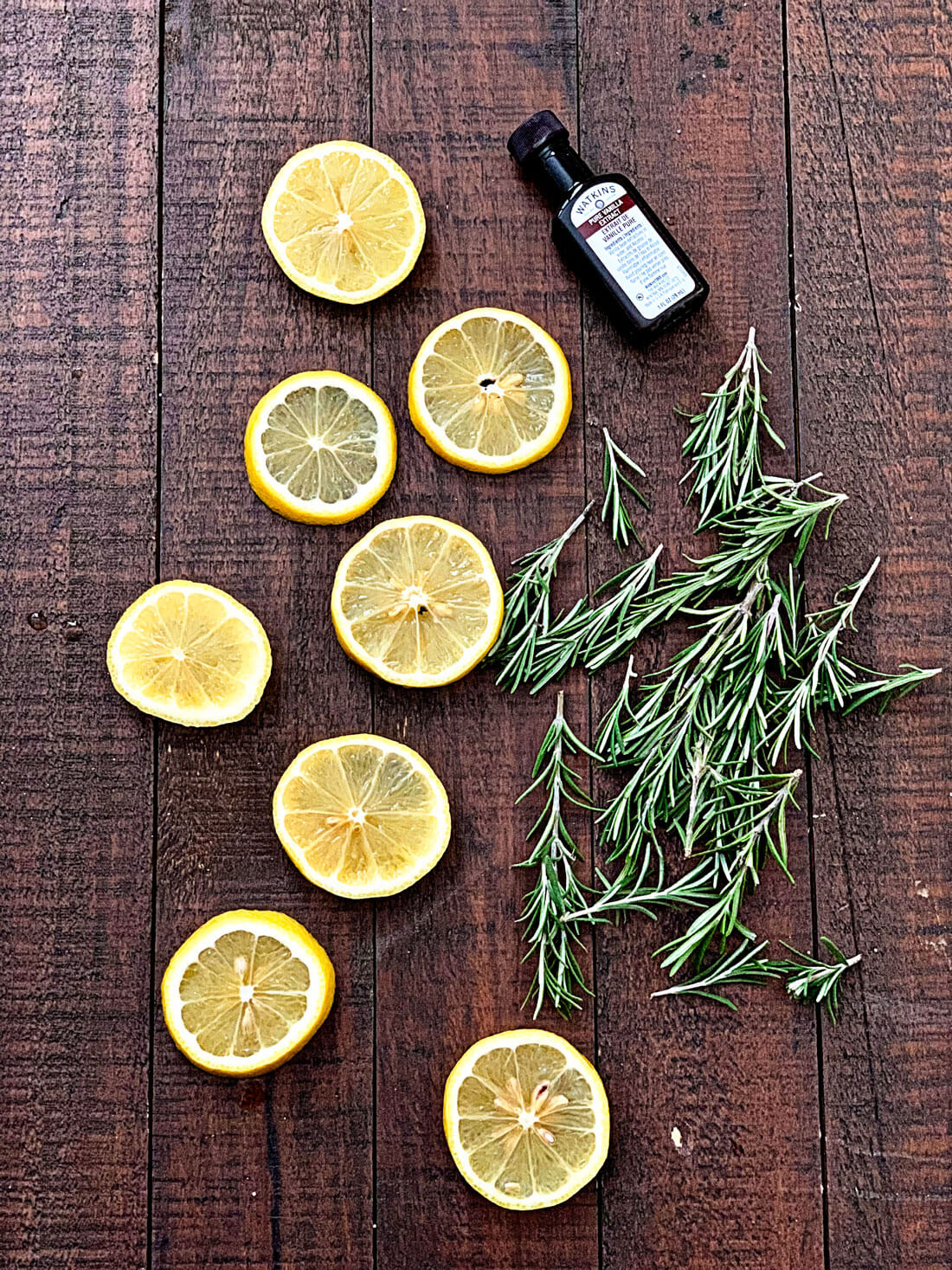 How to make potpourri
The great thing about this recipe is that you only need THREE things! This version makes your home smell really fresh and clean. There have been instances when my house had a horrible smell and when we finally found the culprit, I turned on my stove and made some of this to freshen everything up.
The ingredients are easy to find at any grocery store and don't cost a lot. Here's what you need:
2 lemons
sprigs of rosemary
2 Tablespoons of vanilla (vanilla bean can be used instead)
You will need a pot and some water to simmer on your stovetop as well.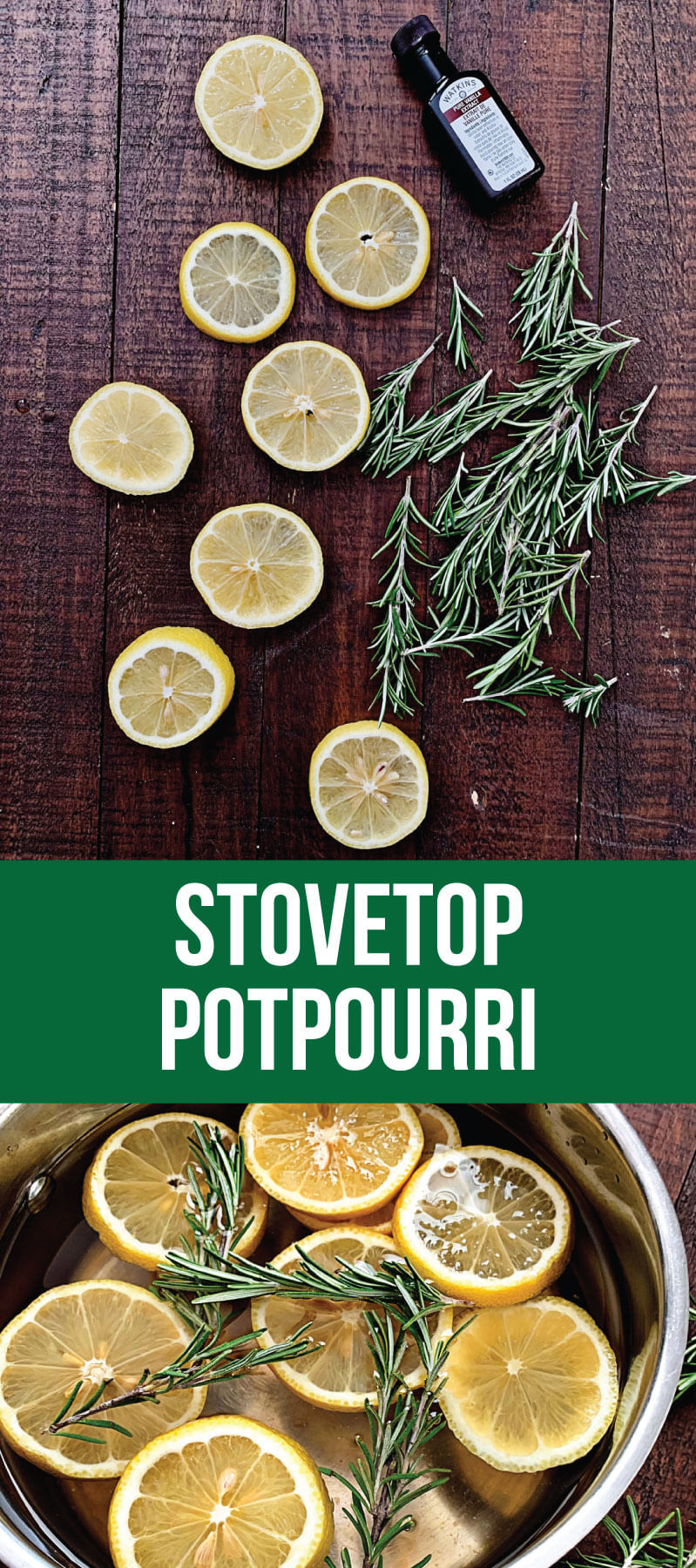 Potpourri Recipe
CONNECT WITH 30days!
Be sure to follow me on my social media, so you never miss a post! Facebook, Pinterest, Instagram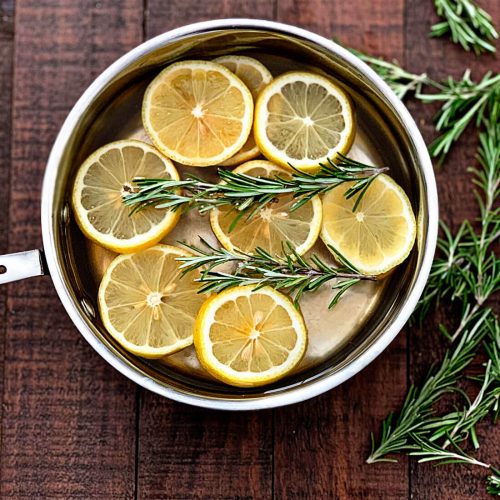 Print Recipe
Stovetop Potpourri
Make your home smell amazing with this simple Stovetop Potpourri!
Ingredients
2

lemons

sliced

3

sprigs

rosemary

fresh

2

tbsp

vanilla extract

2

c

water
Instructions
Place all ingredients in a pot and simmer.
Notes
Vanilla bean can be used in place of vanilla extract. 
Even though it's called "stovetop" you can also use these ingredients on a slow cooker too! Just add ingredients to a small slow cooker and cook on low.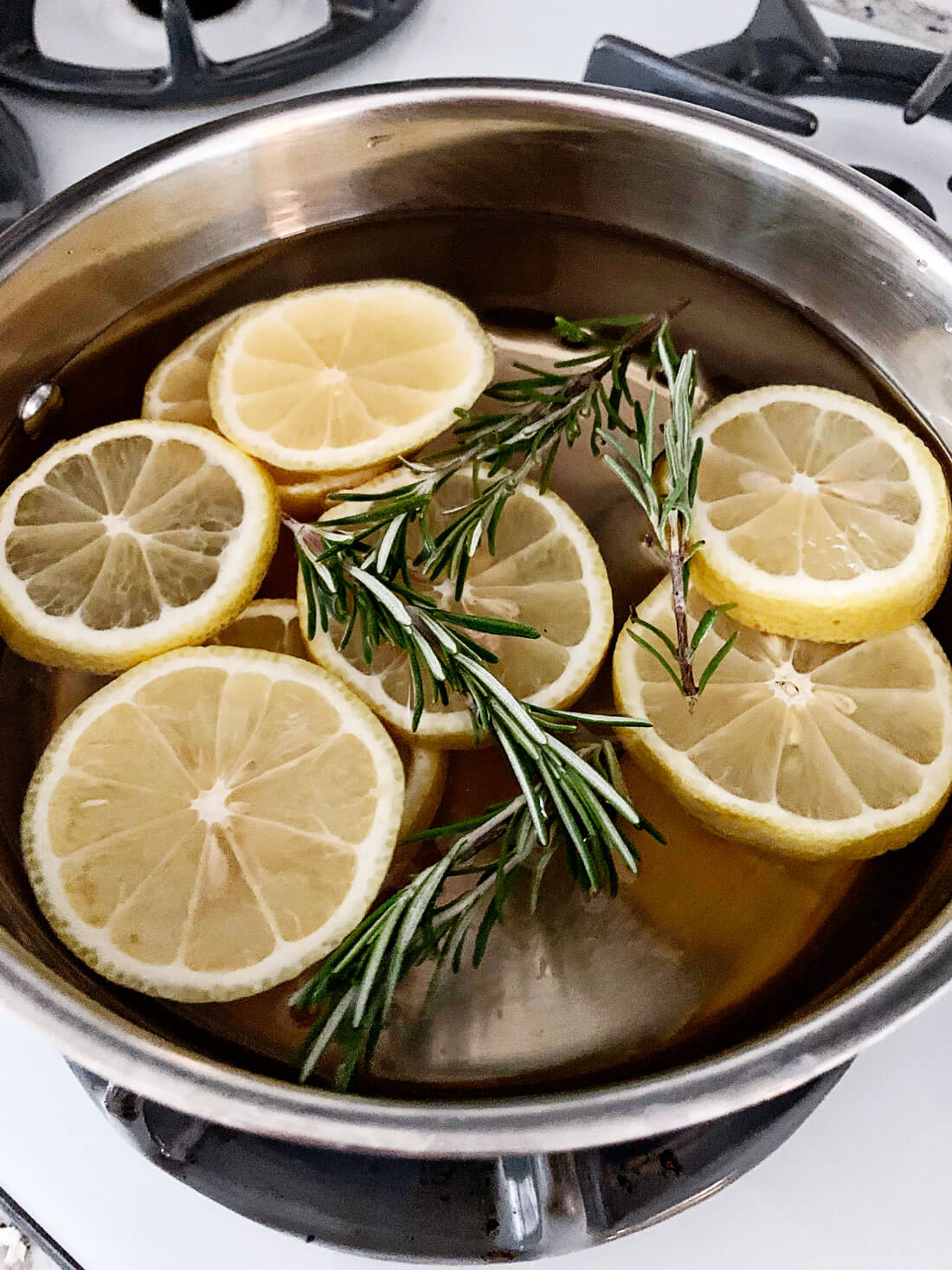 Other potpourri posts
If you love this easy Stovetop Potpourri recipe, you're going to love these other potpourri posts. Please click each link below to find the information!