A few years ago I started making green dinner for St. Patrick's Day.   It only takes a little bit of extra work to make this holiday something memorable.  We're not Irish, but this is our fun way to celebrate!
"St. Patrick's Day is an enchanted time – a day to begin transforming winter's dreams into summer's magic."
-Adrienne Cook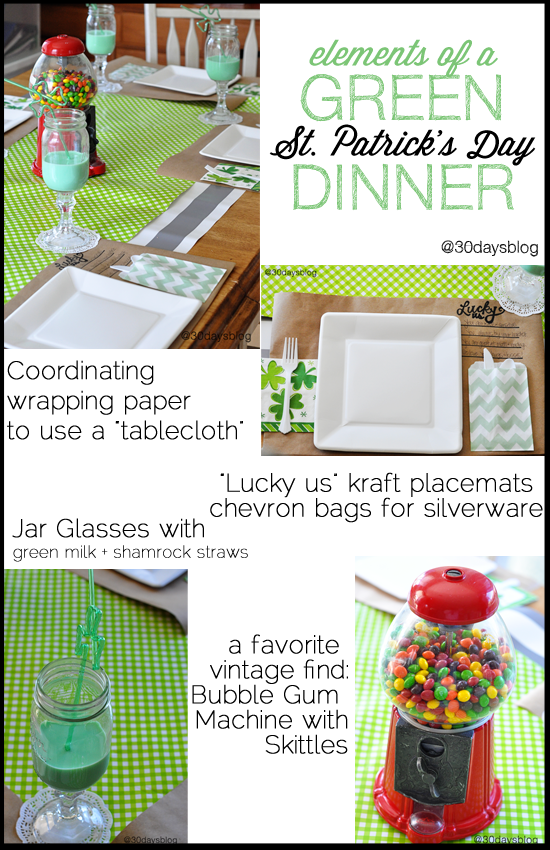 I do something similar with my pink and red dinner for Valentine's day.   I thought about not doing the pink and red dinner this year but the kids asked me about it so I figured I better keep up the tradition.  I have a feeling it'd be the same with the green day for St. Pat's day.
One of my favorite things to do to decorate a table is use wrapping paper.  There are so many options, you can find inexpensive rolls and when you're done- you roll it up and toss it.  I found two rolls at Marshall's that I knew would be perfect for our green dinner this year.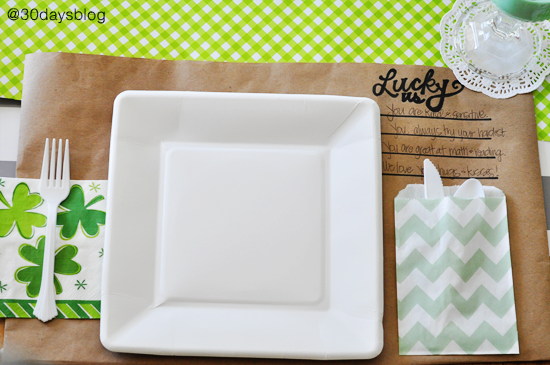 I've used kraft paper for just about every purpose out there.  Why not make placemats out of it and write reasons why we're lucky to have each member in our family?  A personal little touch that my family will get a kick out of.  For Valentine's day, I scribbled I love you's around each plate on the pink wrapping paper. I found napkins at the dollar store and the cute chevron bags that I stuck silverware in were from Pick Your Plum.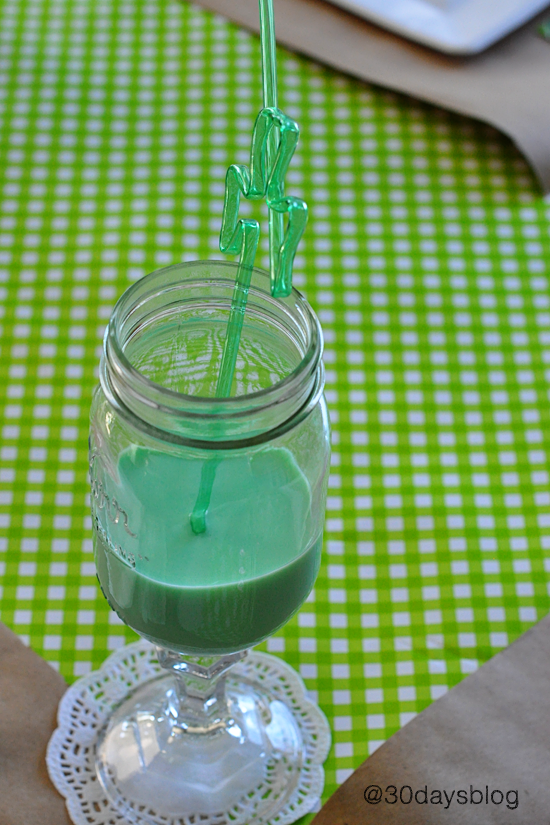 No green dinner would be complete without green milk in fancy mason jar glasses and shamrock straws.  I will have a super duper easy fancy mason jar glass tutorial for you soon!   Shamrock straws were at the dollar store as well.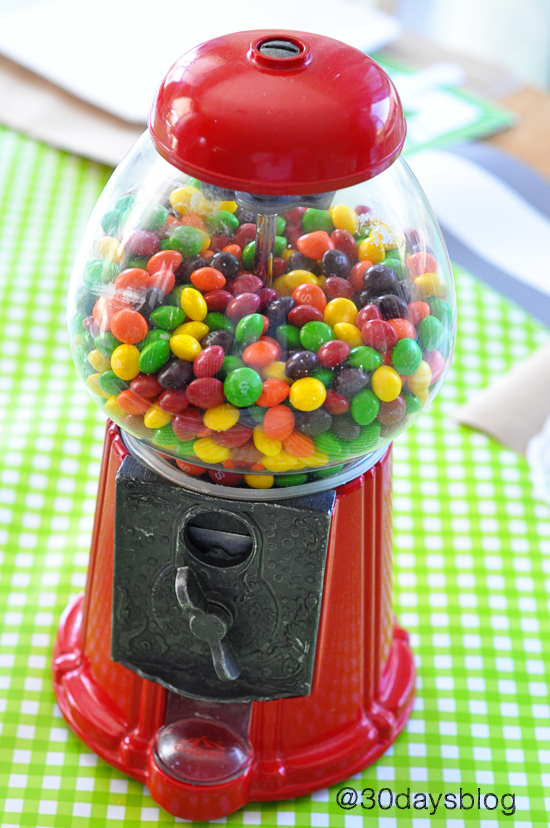 I've been on a vintage kick lately and was thrilled when I found this gumball machine for $7.99 at Goodwill.  Score!  I found one through Amazon as well.  (not as killer of a deal, but you would probably save in gas money and hunting time to find it elsewhere). I thought it'd be perfect to add a "rainbow" to our table setting.  The Skittles are perfect for St. Patrick's Day!
I went looking for some green/St. Patrick's day recipes to try out and here's what I found:

And I think Brittany's Happy Patty's Snack Mix will be the perfect snack after church!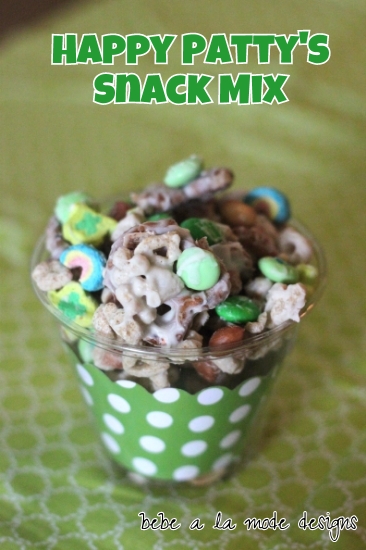 What do you do for St. Patrick's Day?  Will you be wearing green?  Making a green dinner?!