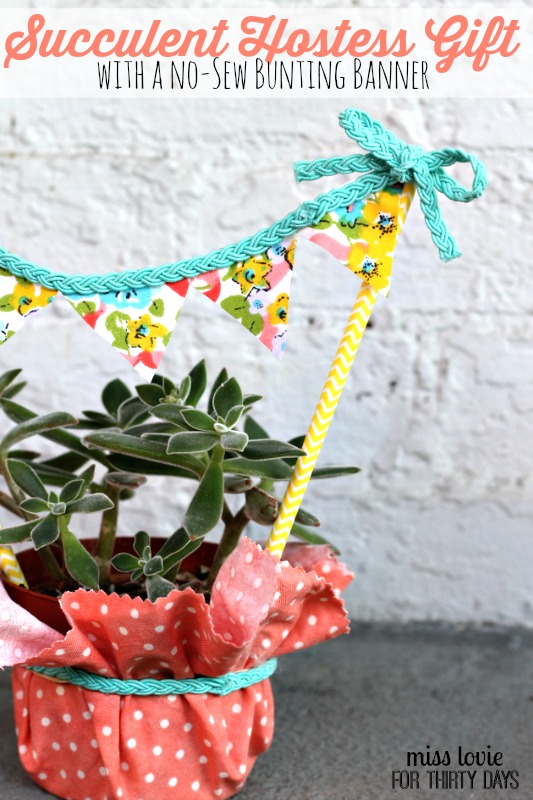 Hey 30 Days readers! I'm Allie from Miss Lovie and I'm back today with an easy hostess gift idea! I'm in love with this idea for a gift because it's unique, useful and cute, but it is also quick, easy and inexpensive! When I saw these cute succulents at Trader Joe's for around $5.99 and then a lot of different ones at Home Depot for around $3.99-$7.99, I felt like I needed to buy them all. I'm kind of obsessed. So when I needed something to take to the hostess of a cookout we were headed to, I thought about these again, because who wouldn't love another cute little plant! Once I fancied it up a bit, this Succulent Hostess Gift and No-Sew Bunting Banner was born. Everybody loves having a plant or two around the house and these plants are small and crazy easy to take care of so they make perfect gifts.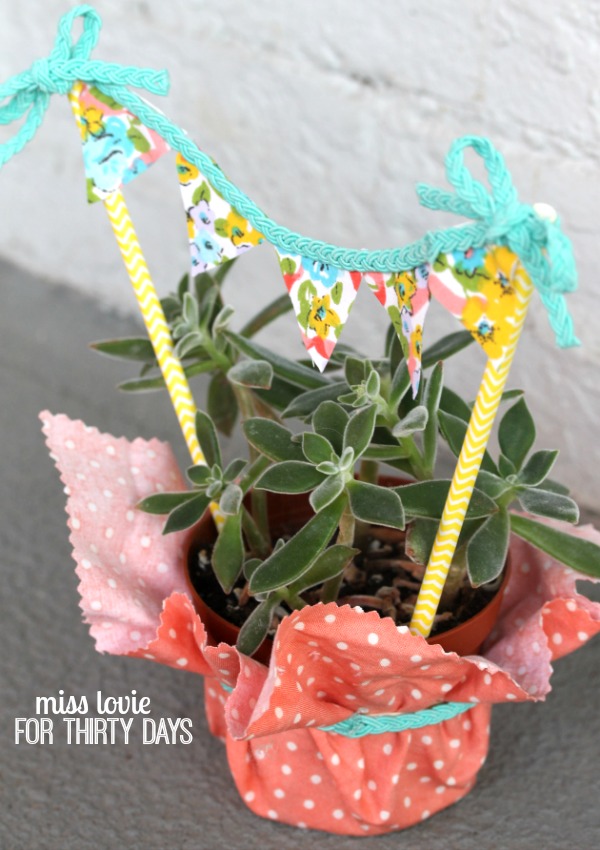 The bunting banner is so easy to make and super fast so this succulent planter makes for a nice handmade-ish gift even at the last minute or if you're just pressed for time.
Let's make it.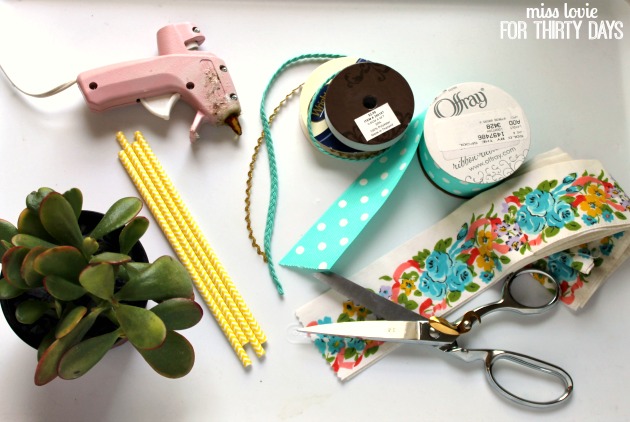 Gather your materials:
Succulent in a small pot(cacti could be cute too!), paper drinking straws (I got these yellow chevron ones from the party section at Target), thin trim, ribbon or fabric, fabric scissors, hot glue gun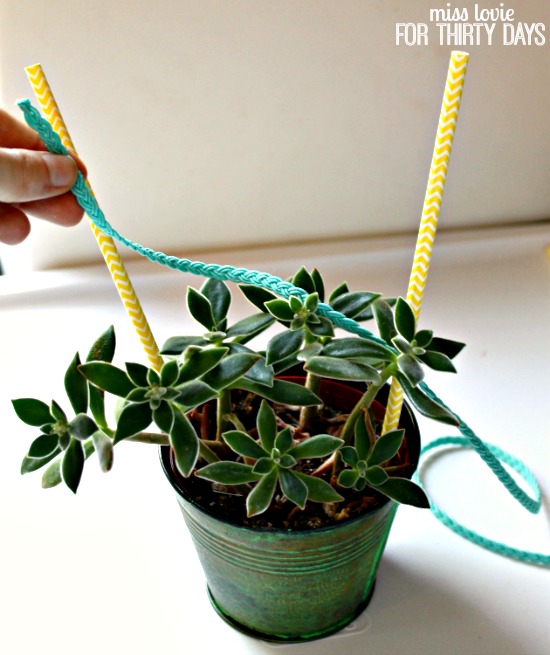 I love the idea of using these fancy paper straws instead of wooden skewers  for the posts that hold up the banner since they add a little extra color and there are so many options out there!
Place the straws into the soil at the edges of the pot. Hold up the trim to measure how much you'll need.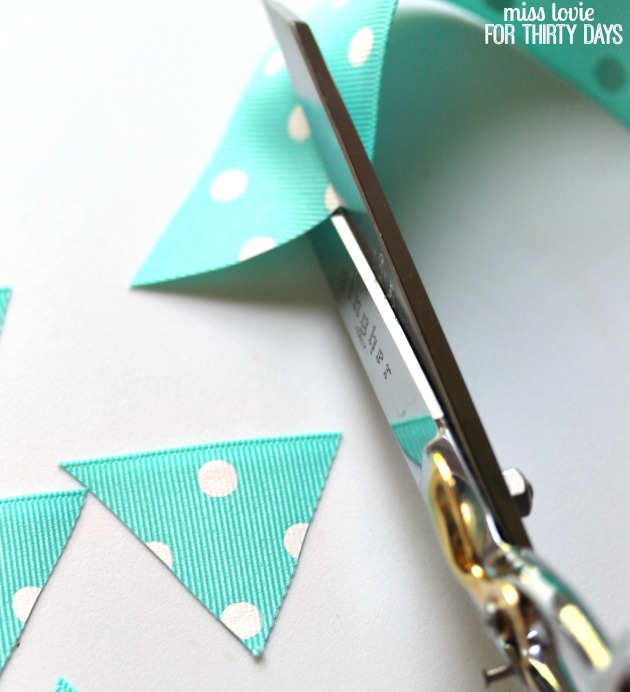 Cut out 5 triangles. Wide ribbon makes great triangles for this project.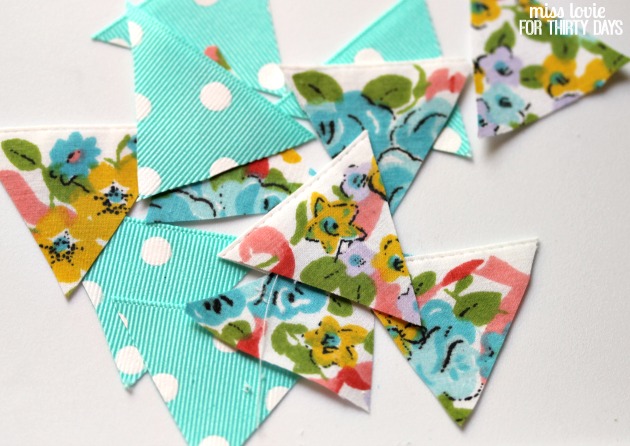 You could also just use fabric.
Next, place a line of hot glue on the top of each triangle and press the trim on top. The banner should have 5 flags.

Attach the ends of the trim to the very top of the straw. The first flag should be close to the straw. Add glue on the back of the trim and press it onto the straw on the front and then wrap it around. Trim the excess. Then cut another length of trim, tie it into a bow and hot glue a bow to the top of each straw.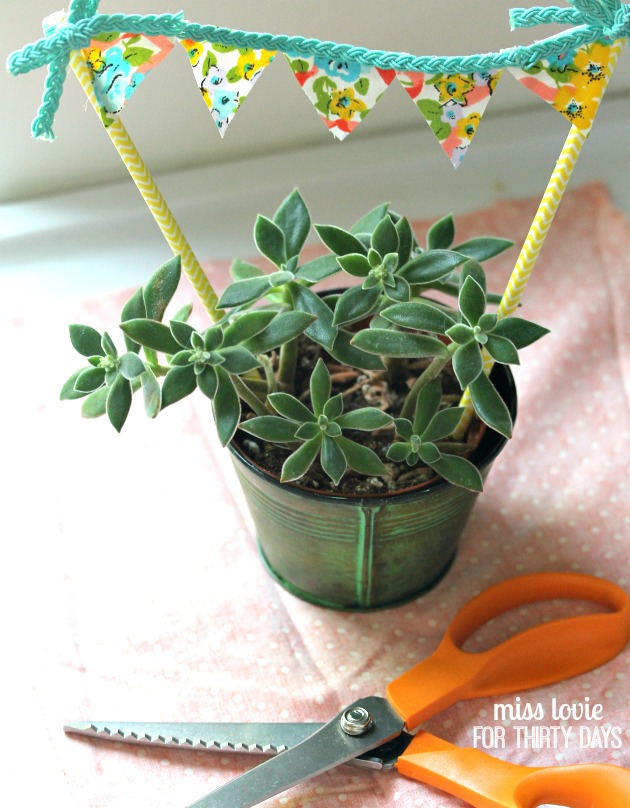 To create a cover for your planter if you just got a cheap one without a great pot, simply cut a square of coordinating fabric with pinking shears and wrap it around the pot.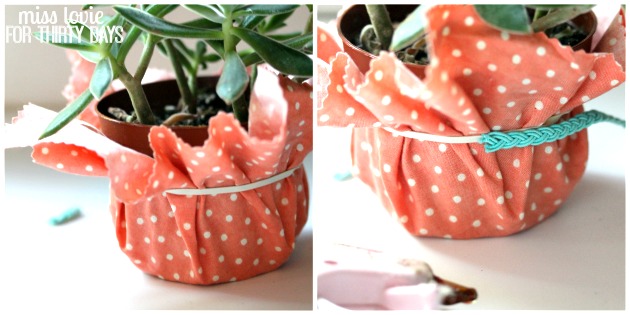 Secure the fabric with a rubber band and then conceal the rubber band by hot gluing trim around it.
Done. This literally takes 20 minutes- if that. And then you have a handmade-ish gift in less than an hour (even if you include going to the store to purchase the plant!).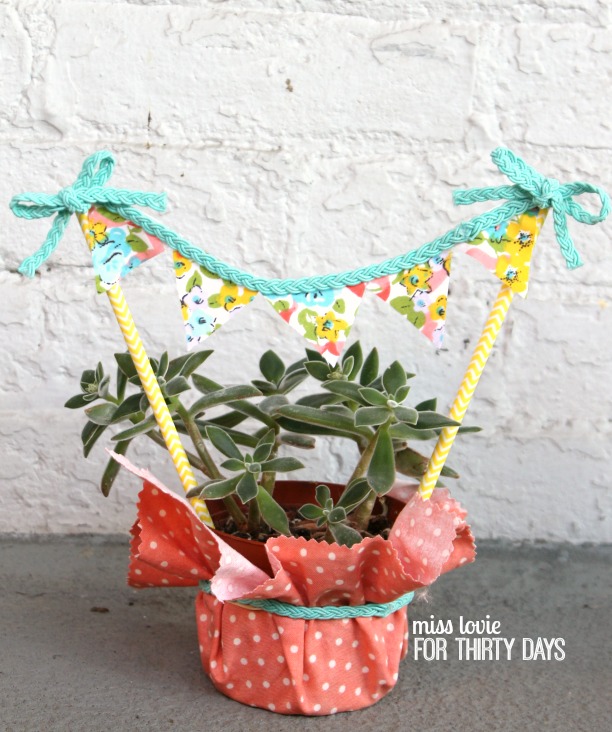 My friend who was hosting the party loved it.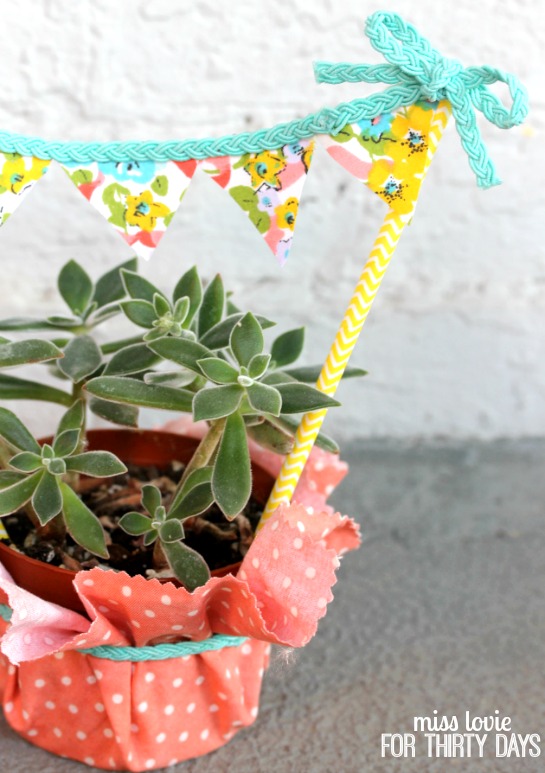 This could also make a great anytime gift for a friend, mom, grandmother, etc.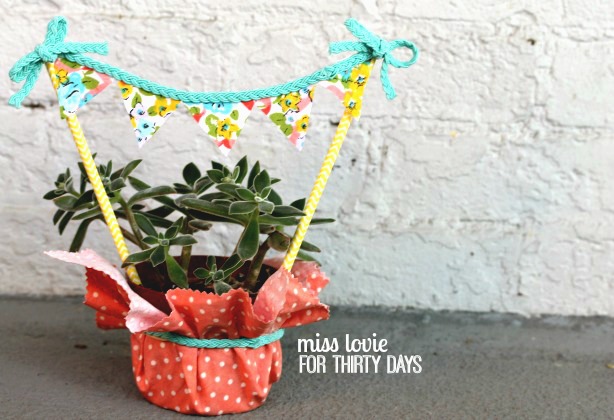 I hope you enjoyed this idea! Be sure to come visit me on my blog, or follow me on Facebook, Twitter, Pinterest, and Instagram for more ideas like this!