Hey! I'm Jen visiting from Elevate Everyday & I'm so excited to be visiting today! Is it summer for you yet?! Ours started last week which means lots of pool dates, shaved ice dates, and BBQ's! It also means a lot of time outside in the heat and throwing my hair up in ponytails & loose braids! I remember the days of tight french braids for cheer competitions & love loose braids so much better. Hair can be so overwhelming, but I've been practicing on myself and my little girls and have loved trying something other than half up half down.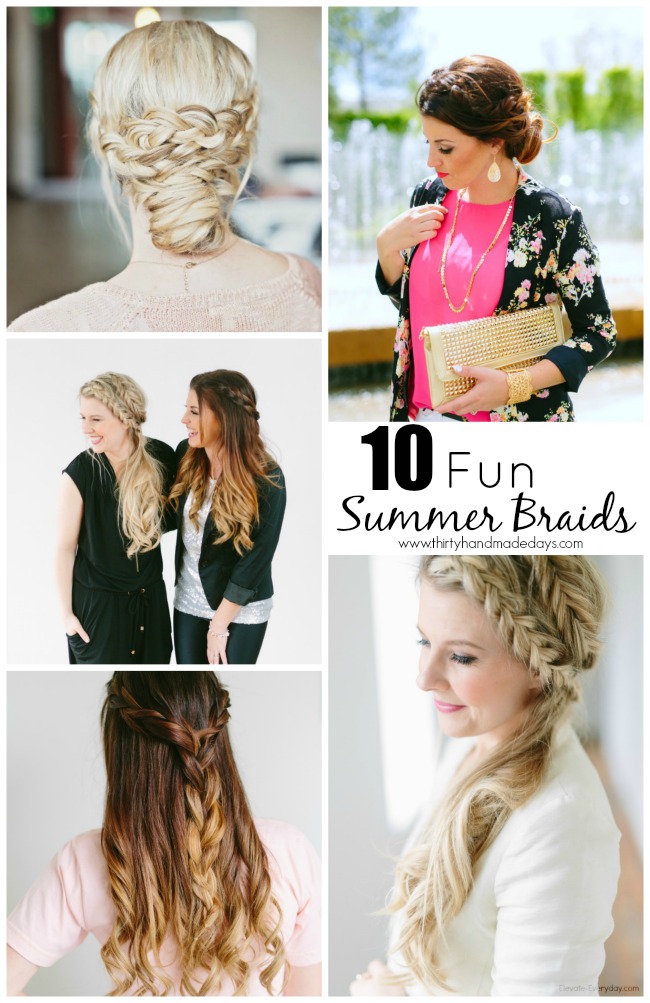 Hopefully you will try a few of these out!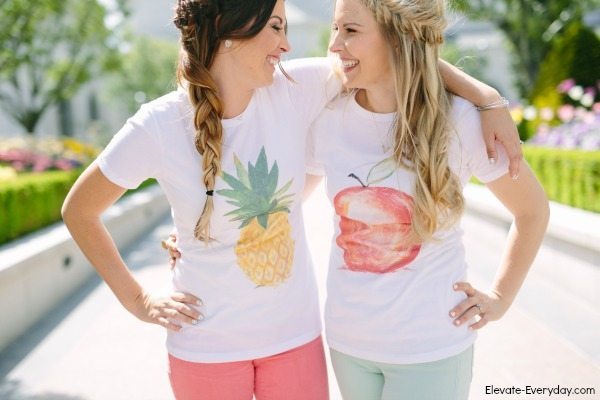 Whether you prefer your hair up, down, or a little bit of both, braids can always be worn. The fishtail on the right had the coolest wraparound in the back. The braid on the left is the same style as the boho made modern look below just pulled into a braid for this look. Summer is a whole lot braver than I am when it comes to adding and taking away bobby pins.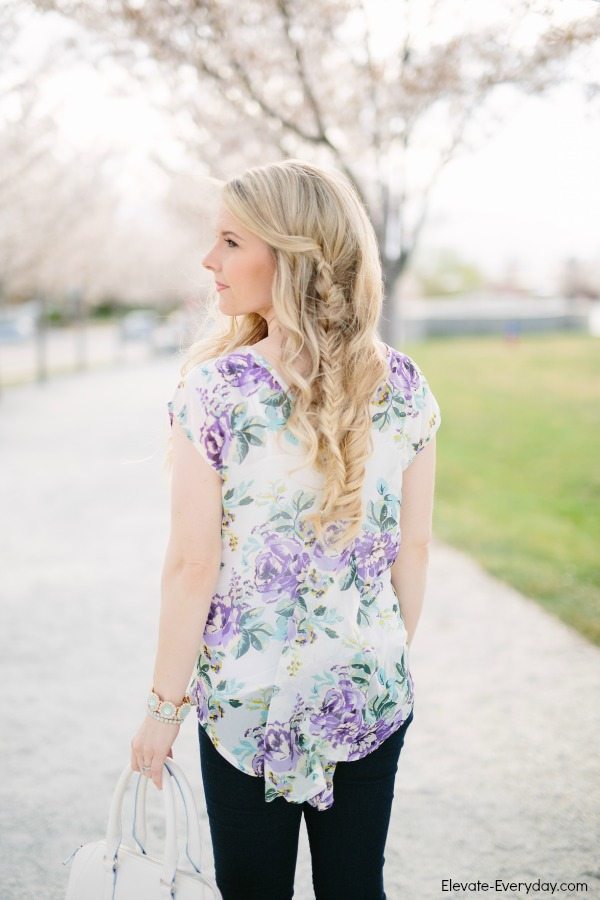 I thought that this might look funny because it was a random fishtail that wasn't started in the front or the back, but somewhat in the middle. Take a piece of hair from the front and intertwine it into the braid and you'll love that hidden, subtle aspect of it.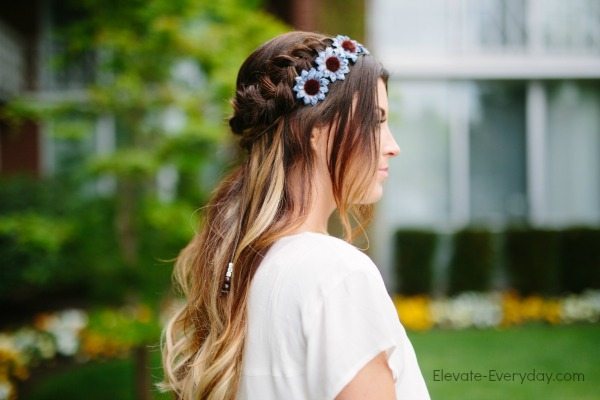 Two braids pulled back topped with a flower crown to make a boho modern look. The flowy shirt & wide leg pants really complete the look.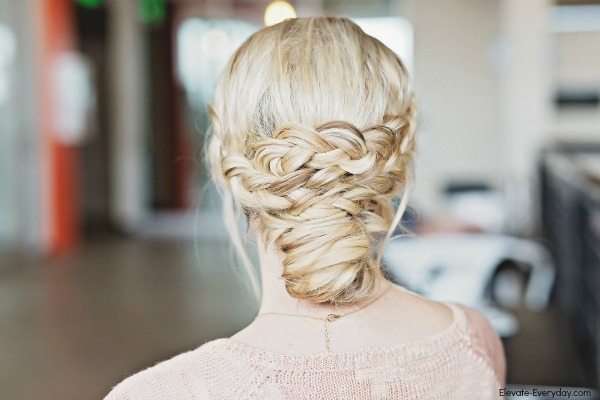 Braids on both sides, overlap in the back and put the rest into a low bun. Do you like inside out braids or regular braids better?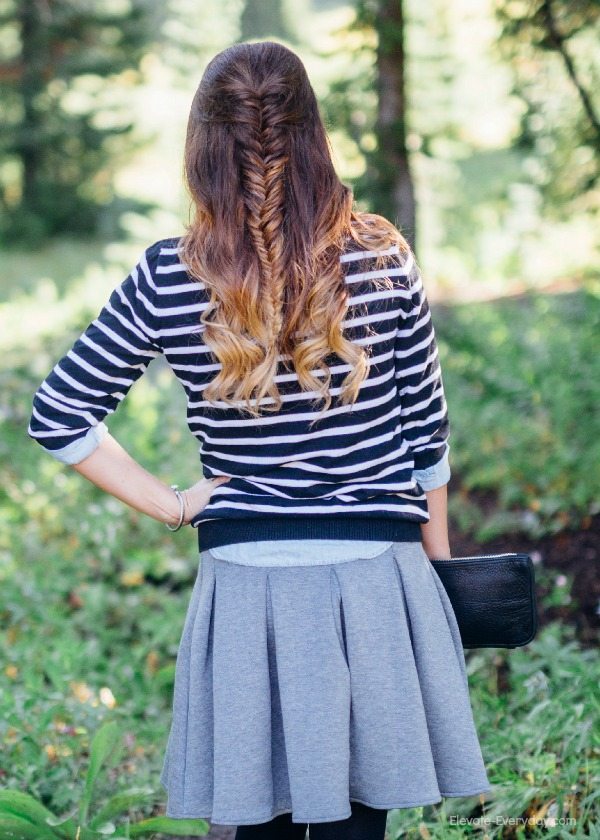 I'm obsessed with this ombre fishtail. These colors are swoonworthy! You can dress this hairstyle up or down.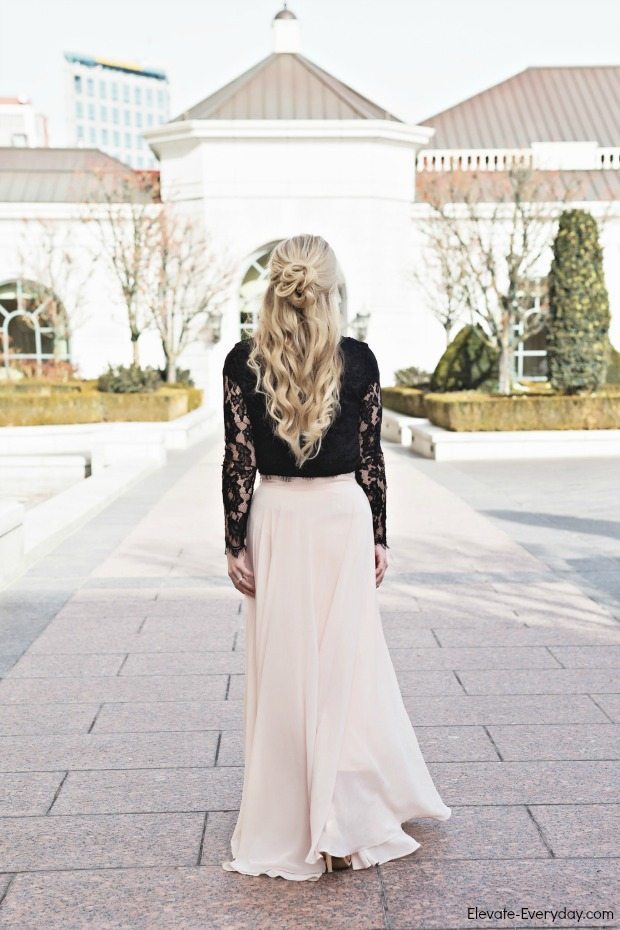 This hairstyle is one of my favorites! A side fishtail pulled into a messy bun with loose curls in the back. Whenever I think messy bun, I think just leaving the gym after working out and this is so not the case! If you are going to a summer wedding, I think this hairstyle would be perfect!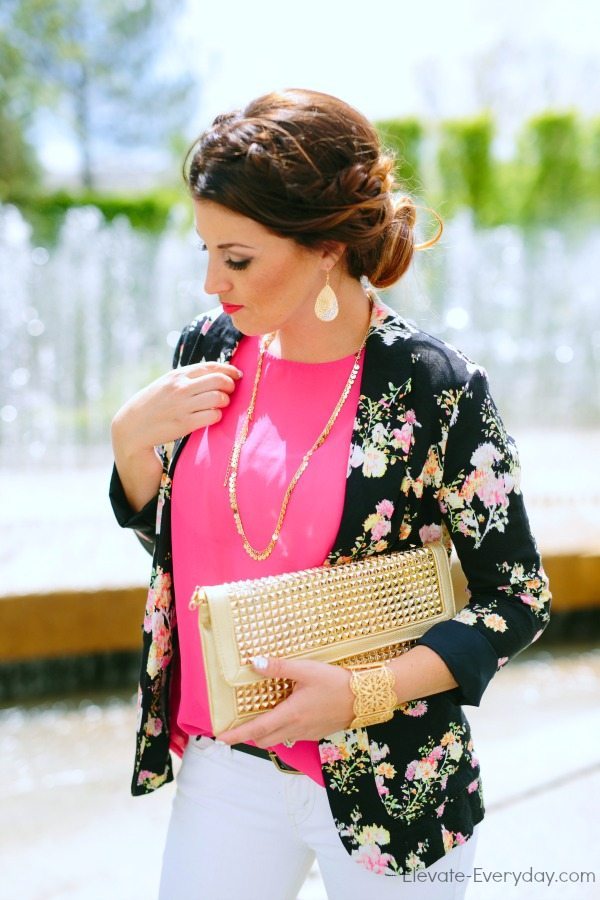 This is another style where the messy bun is perfection. This is the same hairstyle as the one above with the flower crown, but pulled back with a few bobby pins. So pretty right?!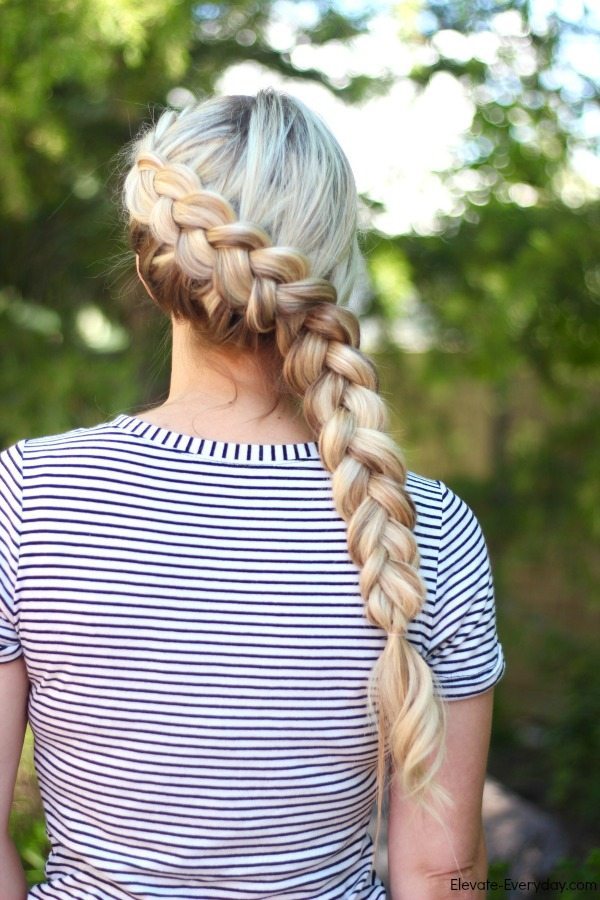 Try a dutch braid and pull it out as much as you can to get this big, chunky look.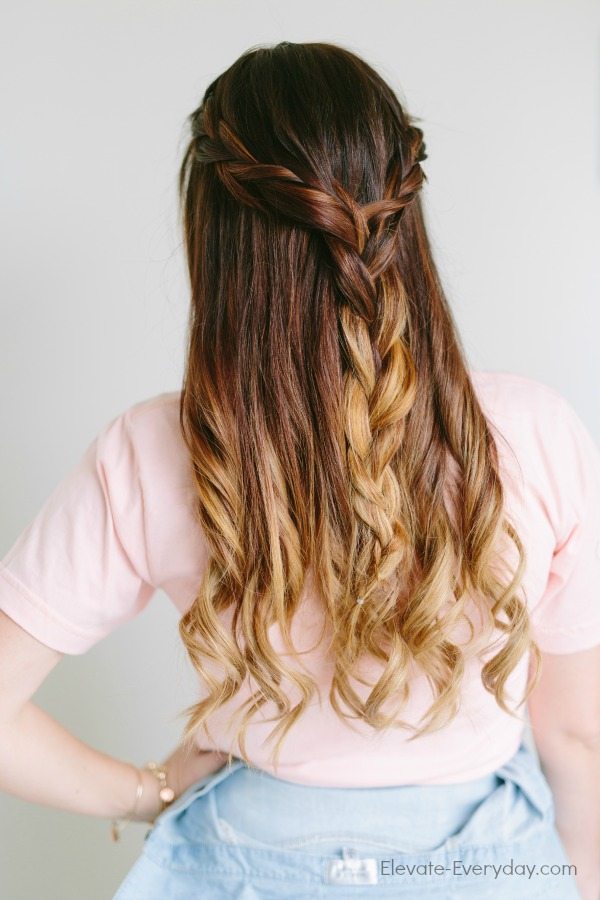 Take 2 braids and braid them together in the back, very loosely. I know I already said this, but I can't get over the colors! Love her ombre! I let my little girl try this on my hair and it came out better than I thought it would!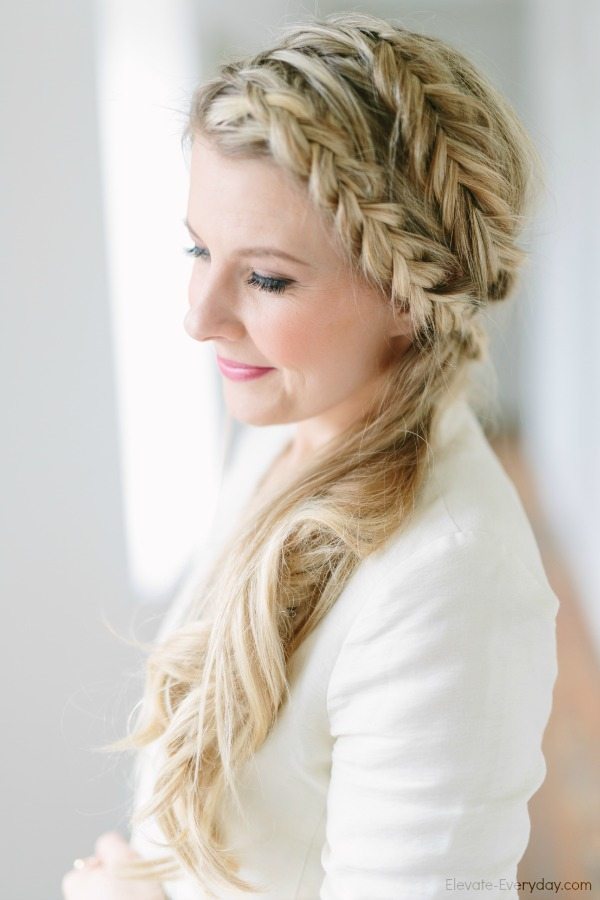 This was one of my most favorite hairstyles, a braid and a fishtail! With a few bobby pins, it became an up do.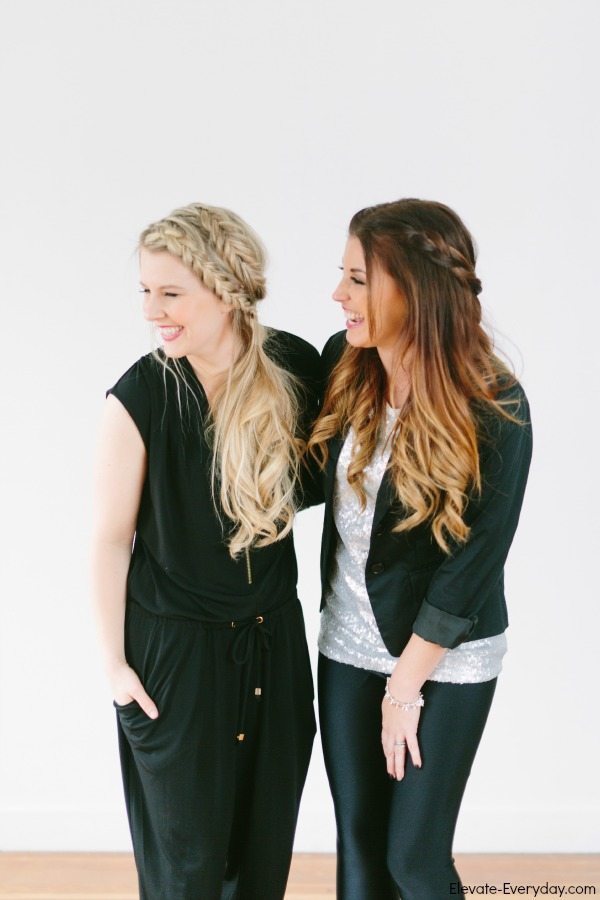 If you can't tell, we love braids and curls. Hopefully you will try some out while hanging out in the sun!