Cute summer outfits for teen girls and their moms! You can actually find flattering, fun and modest fashion.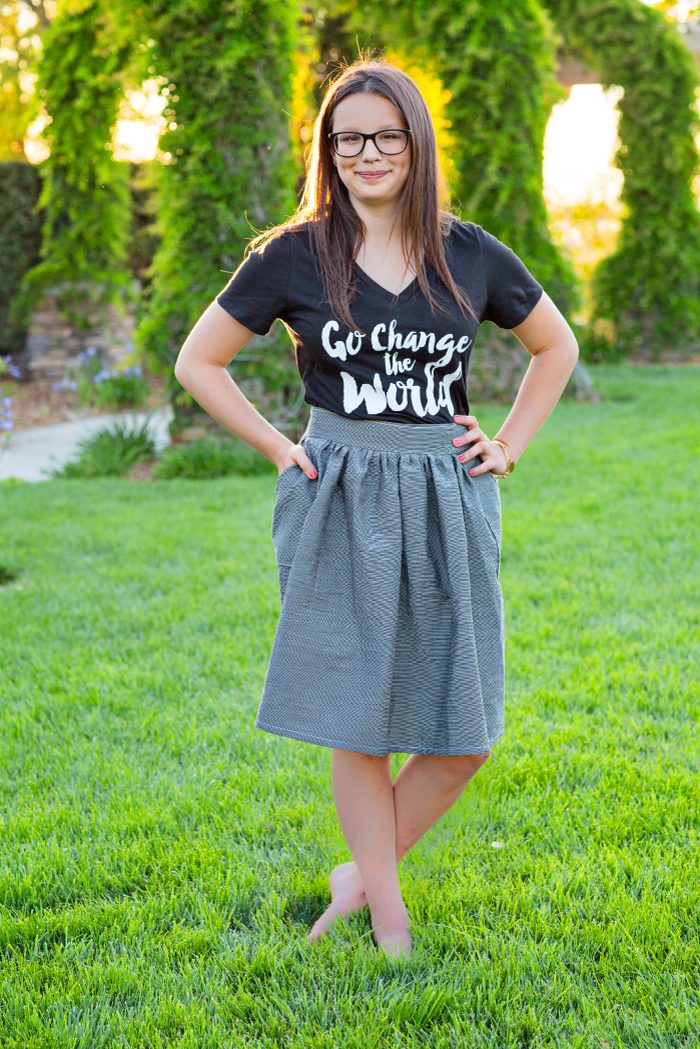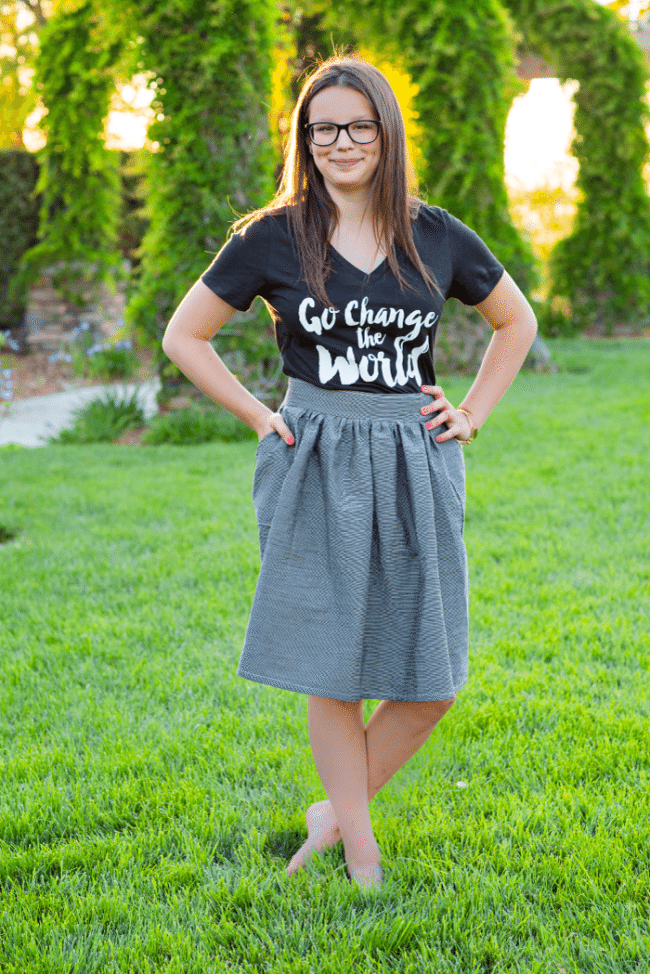 This post contains affiliate links at no additional cost to you whatsoever.  Just so you know – I only post about things I 150% love.  Pinky promise.   All photography is courtesy of the amazing Blyss Photography. 
It's a crazy thing to witness your kids growing up right before your very eyes.  People say "enjoy it because it goes so fast" and it's so true.  It seems like the older my kids get, the quicker the years fly by.  And now we're headed into high school with my middle kid.  CRAZY.
One of the things we struggle with is finding cute clothes that aren't skimpy.  I know, I'm no fun.  I used to battle with my Mom about clothes and now it's my turn.  I really think in the last 20 years that clothes have gotten smaller and smaller.  At the risk of sounding 100 years old, I can't believe what I see these days.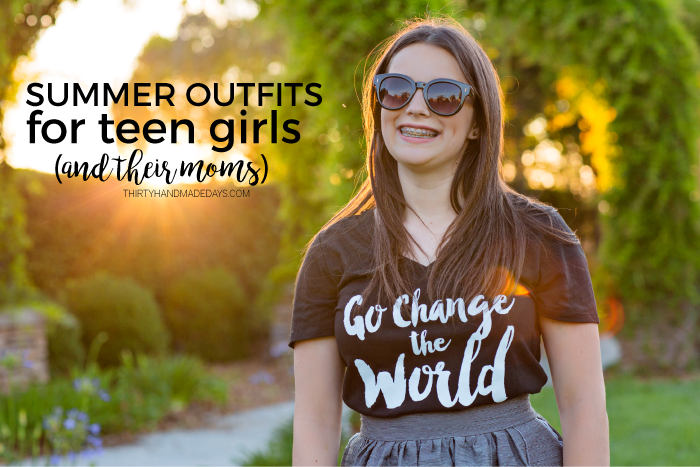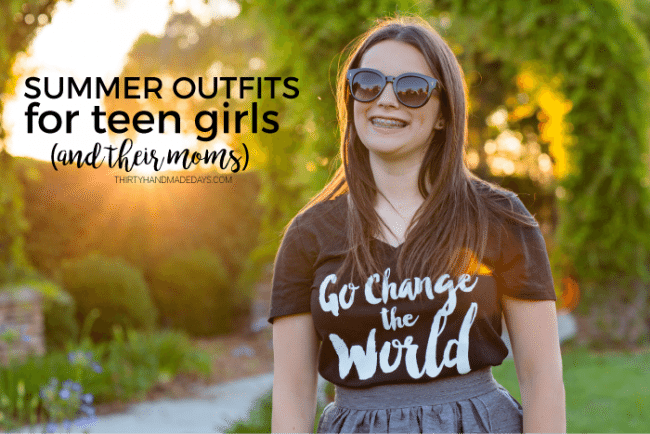 It can be such a challenge to find anything in the store.  I've found some really cute things for myself online and thought it'd be worth a shot to put some outfits together for Julia too.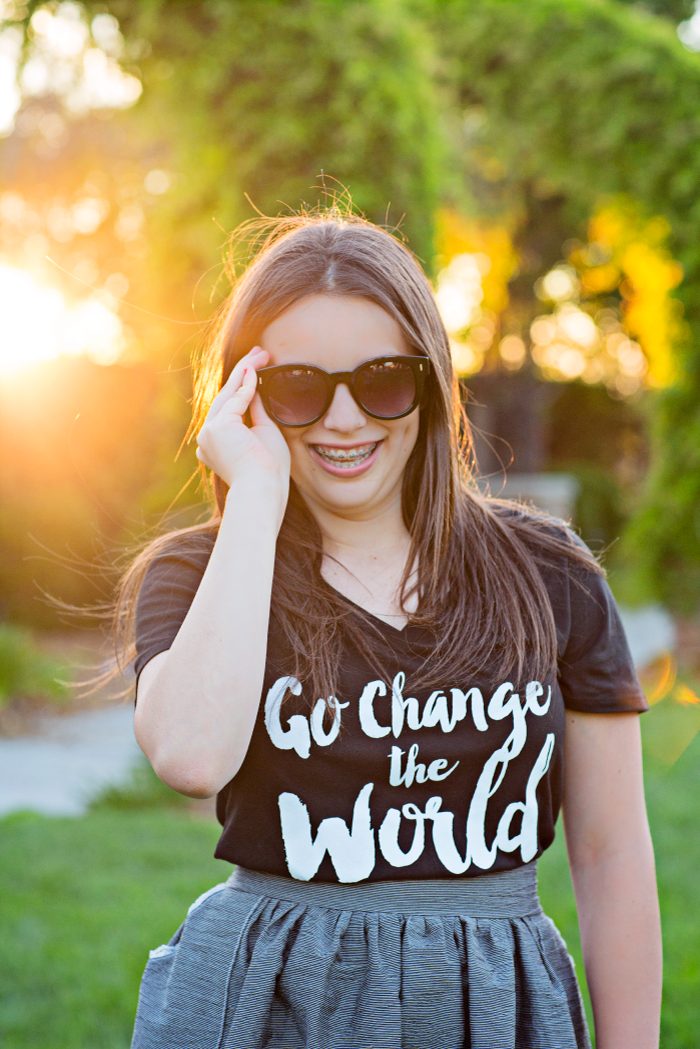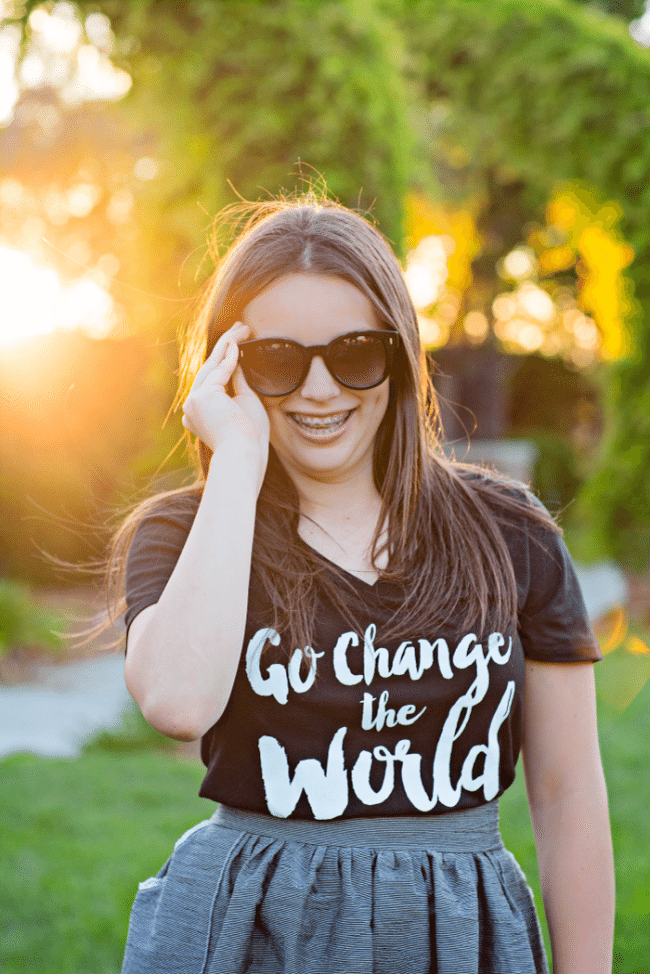 I looked over Cents of Style and picked out some items that I thought she might like.  Her style is a little more "bohemian" than mine but I feel confident that I know what kinds of things she's drawn to.  When the package arrived, she said "I want to get all of my clothes from Cents of Style.  I'm serious."  I considered that a pretty good sign.  Off she went with the amazing Alyssa from Blyss Photography to take pictures of her rocking these looks.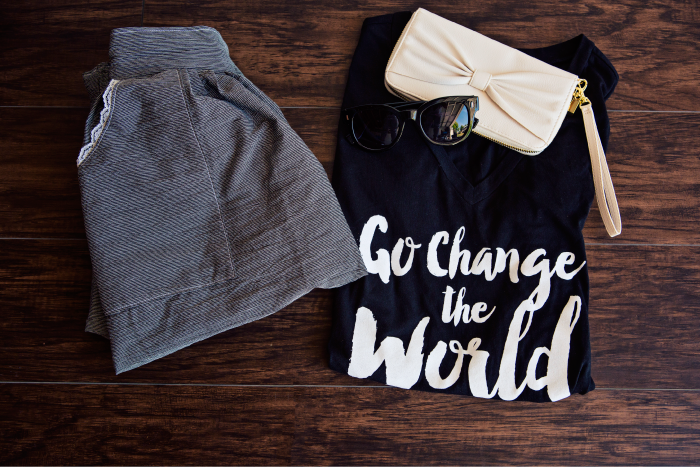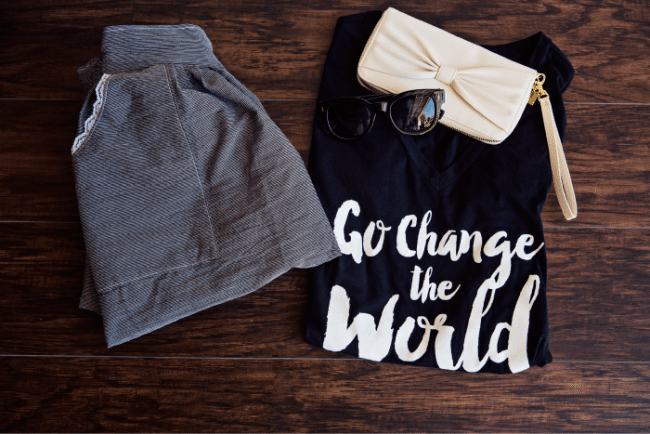 Outfit #1: 
---
Go Change the World Tee
Skirt from Stacy Lynn via Queen Bee Market
Bow Clutch
Marilyn sunglasses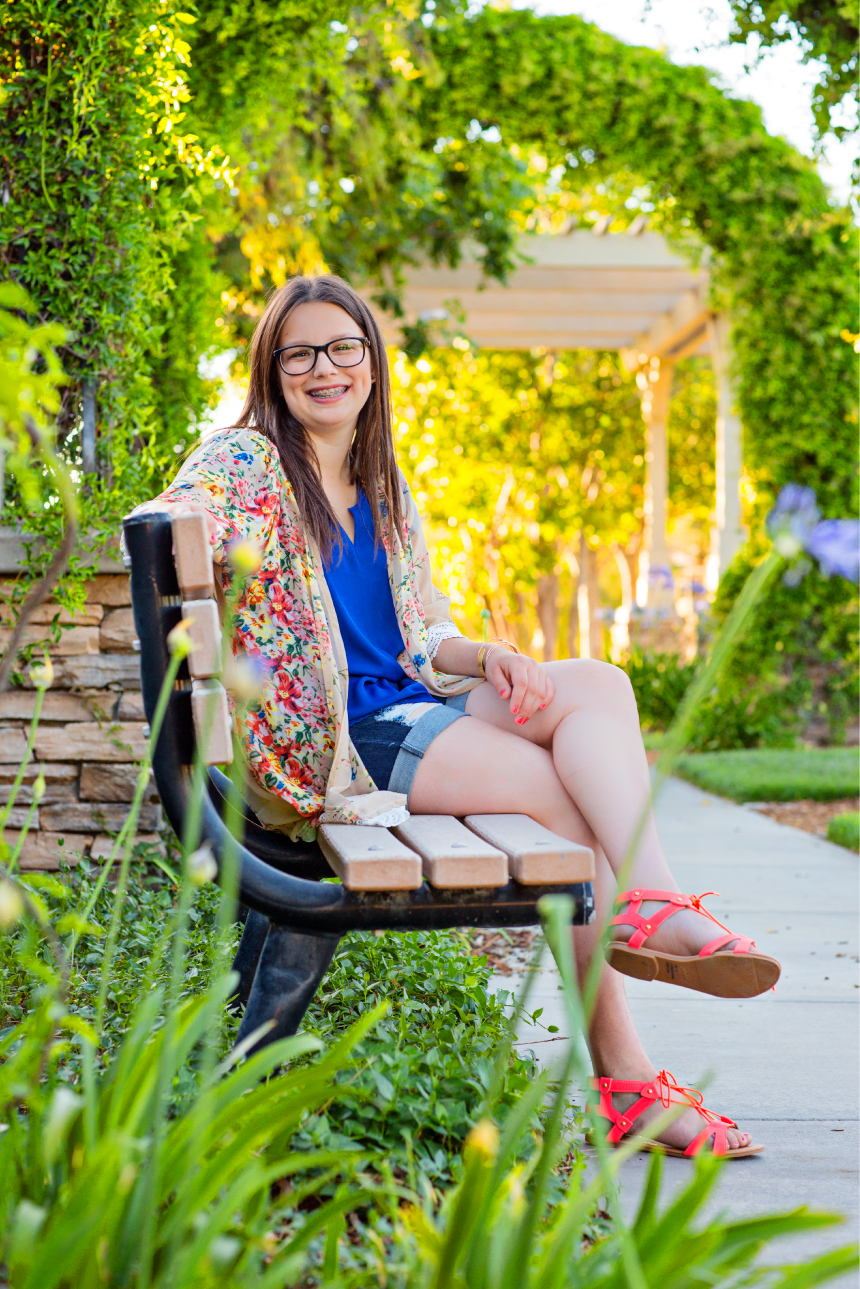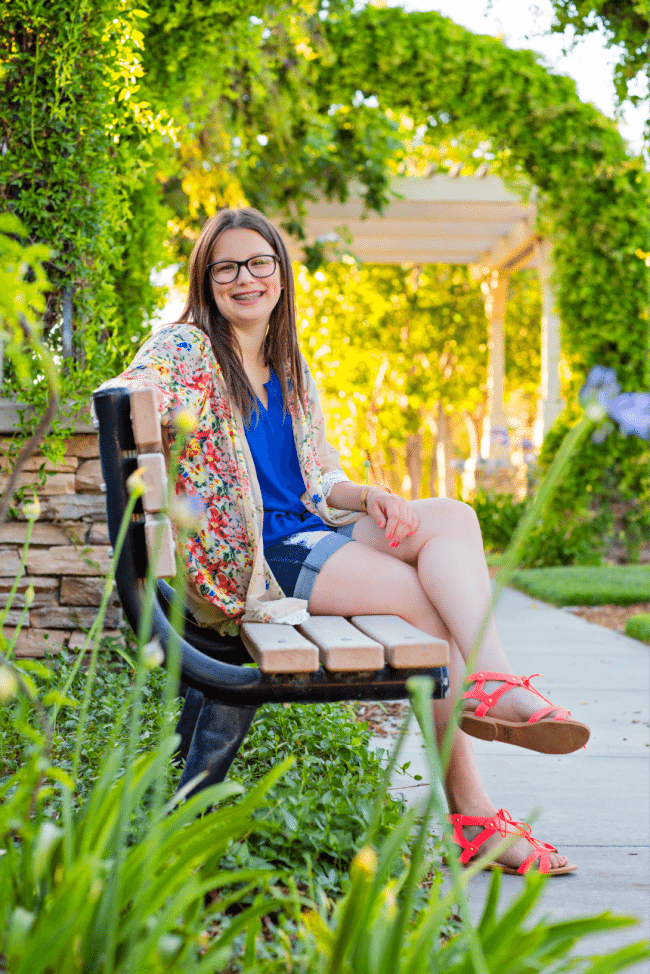 We mixed and matched some things.  We are now at the point where she wears my shoe size.  It is a blessing and a curse.  If I can't find a pair of shoes, I know where to look first (her room).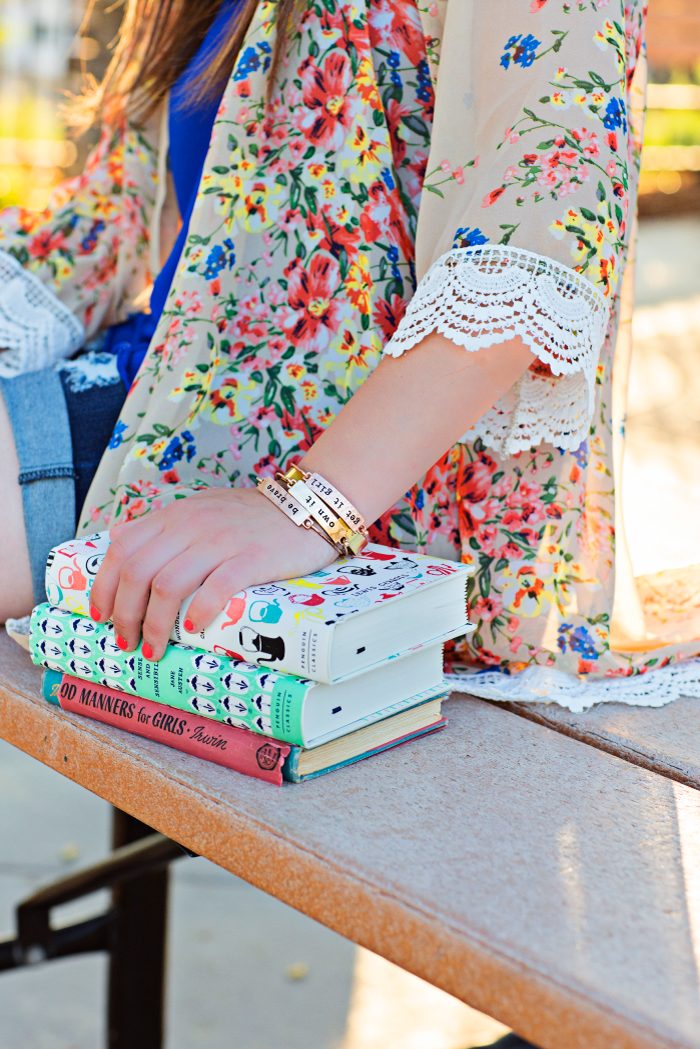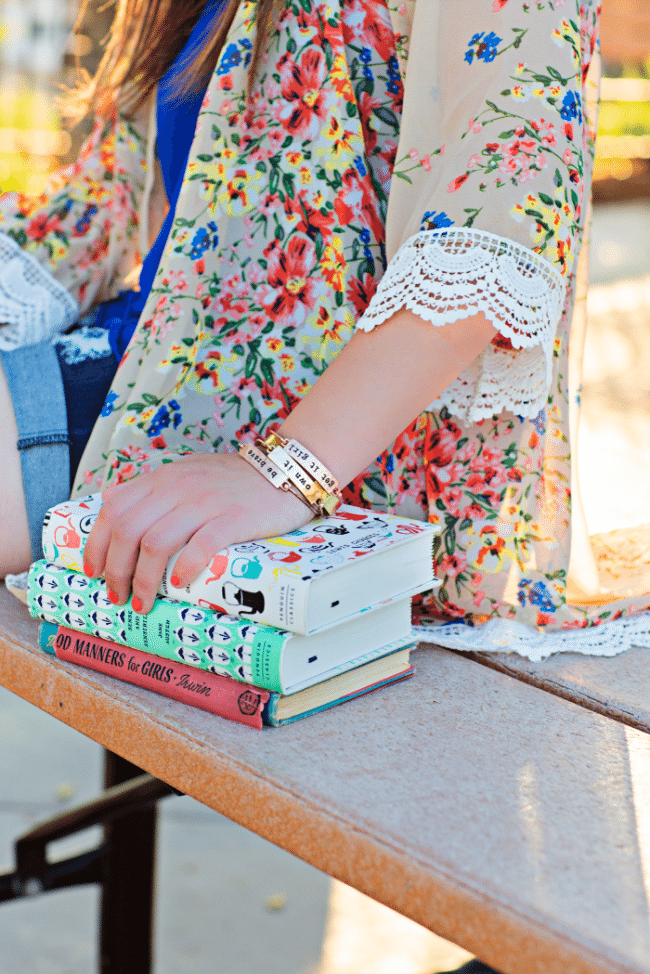 Julia loves to read (just like her momma!).  So I especially love this pic with a pile of books.  And all those bracelets are awesome too.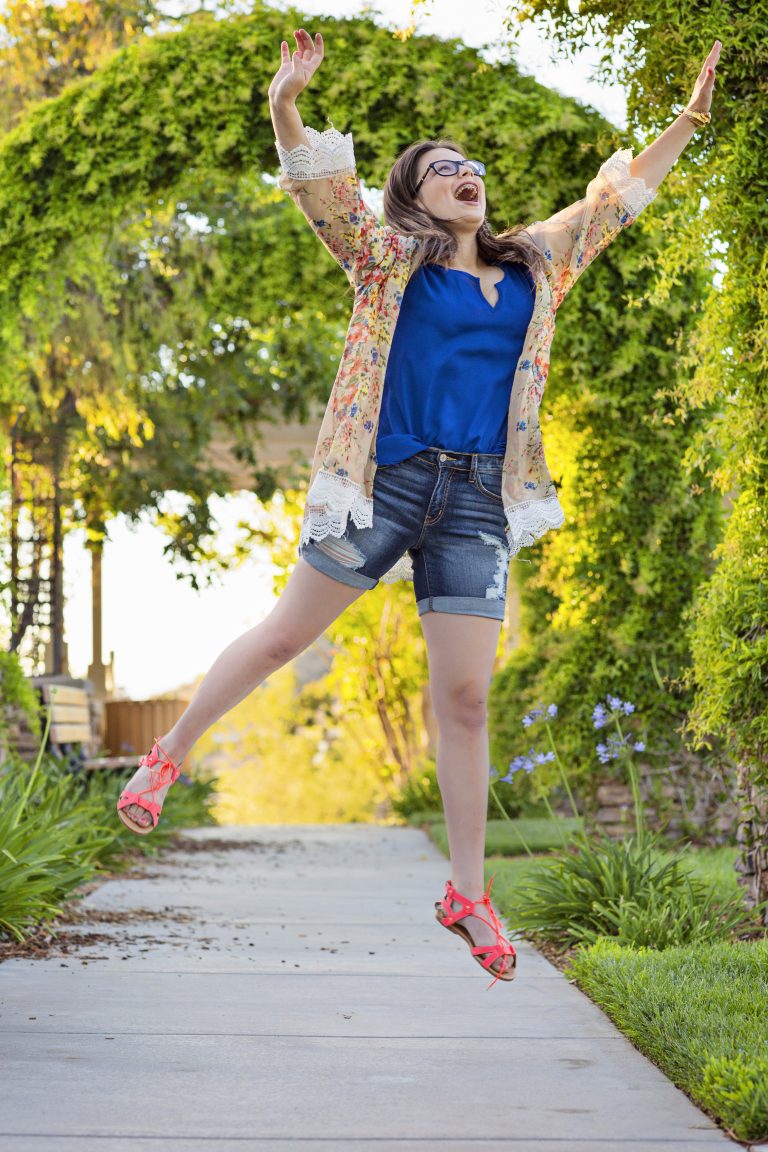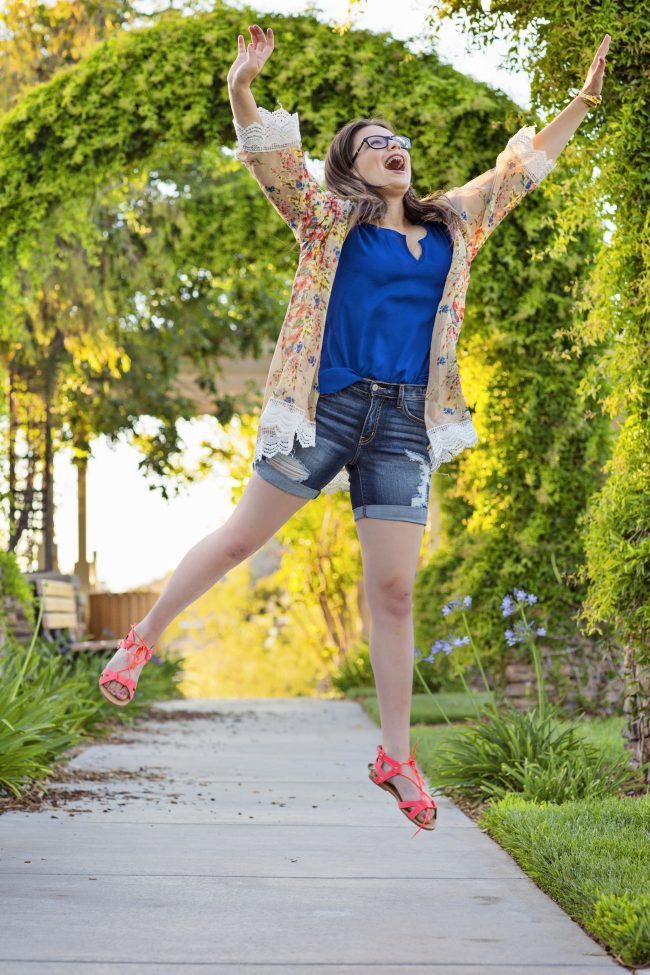 I think she's feeling this one.. what do you think?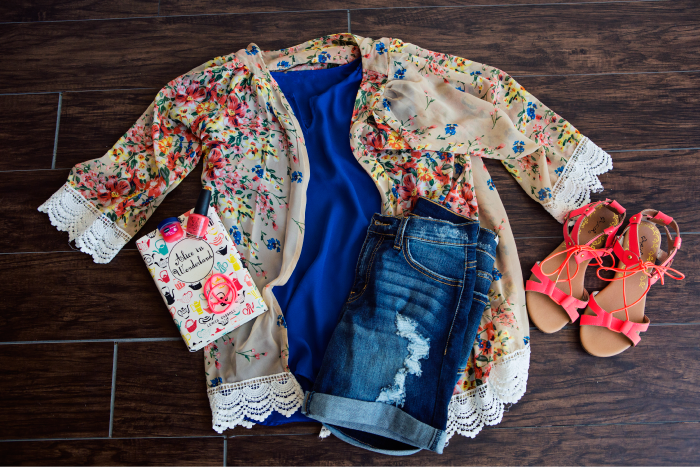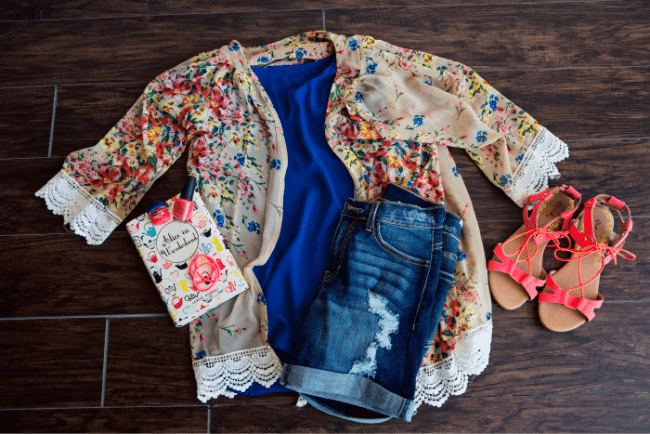 Outfit #2:
---
Blue vneck
Shorts
Kimono
Sandals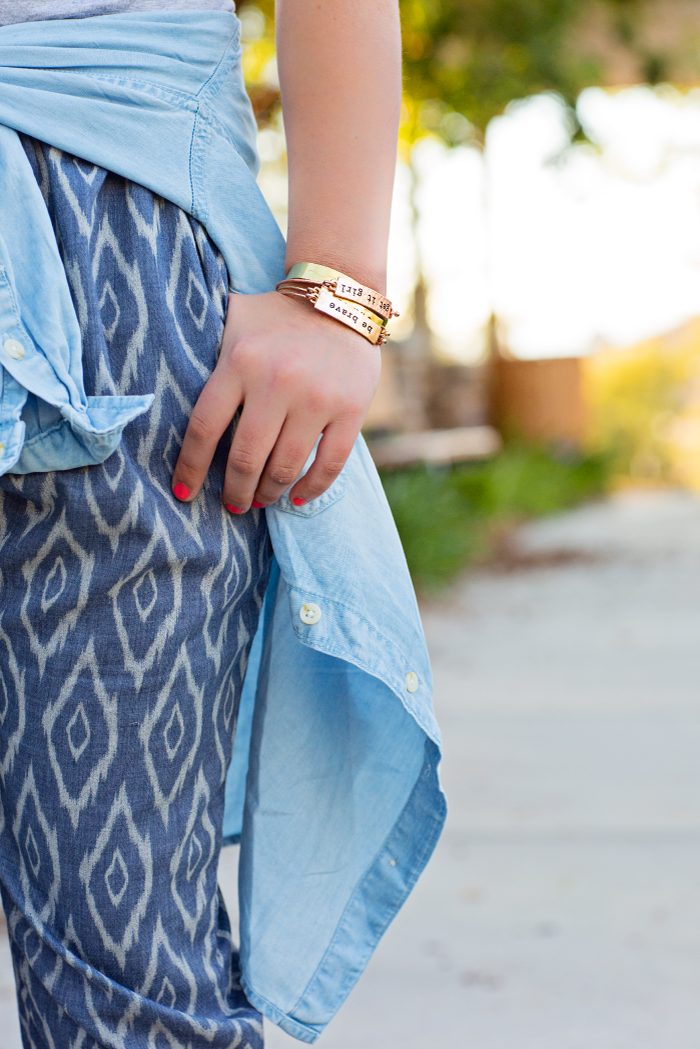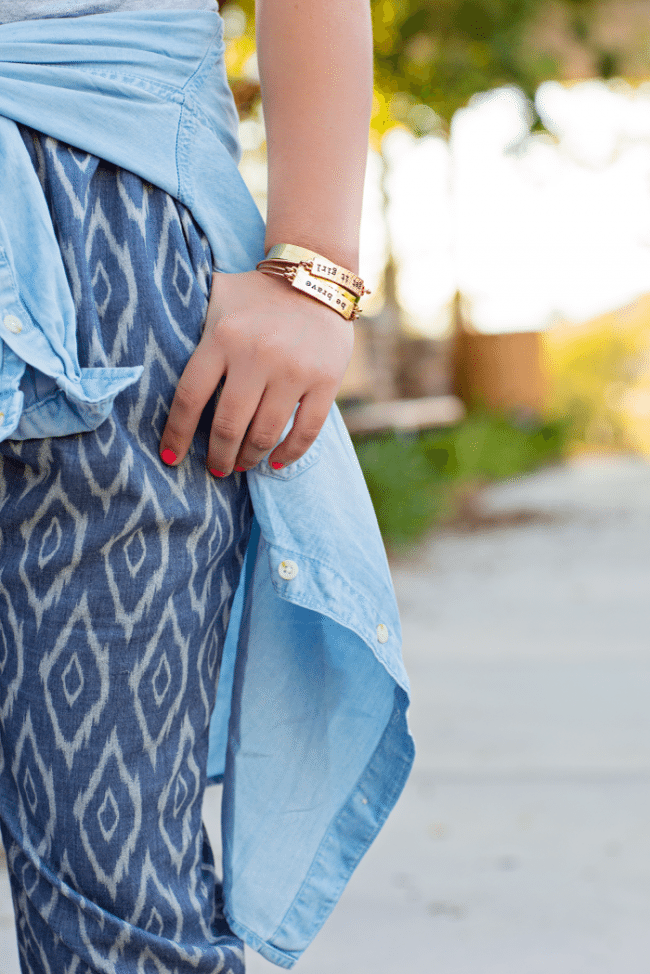 Simple reminder every day to be brave.  I wear all of these bracelets to keep myself in check too.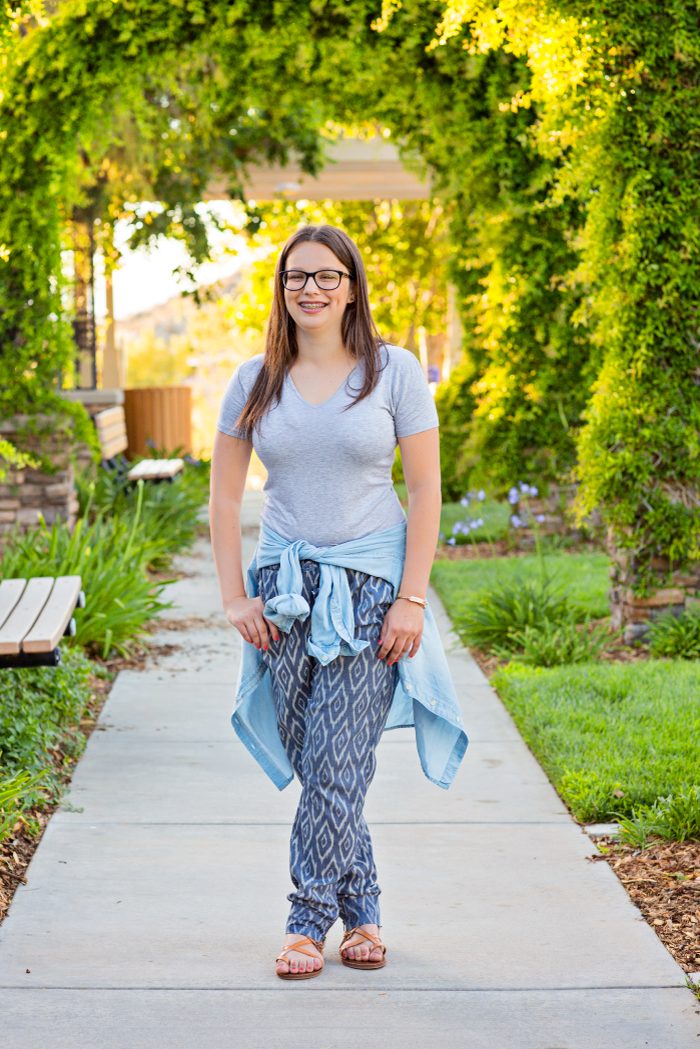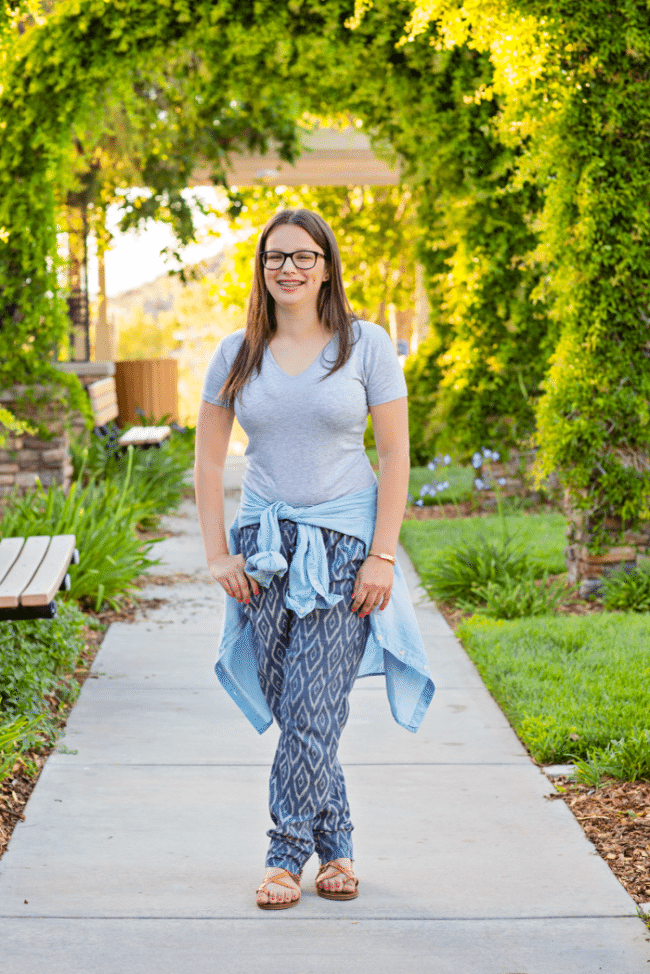 Jules loves these pants because she says they are super comfy.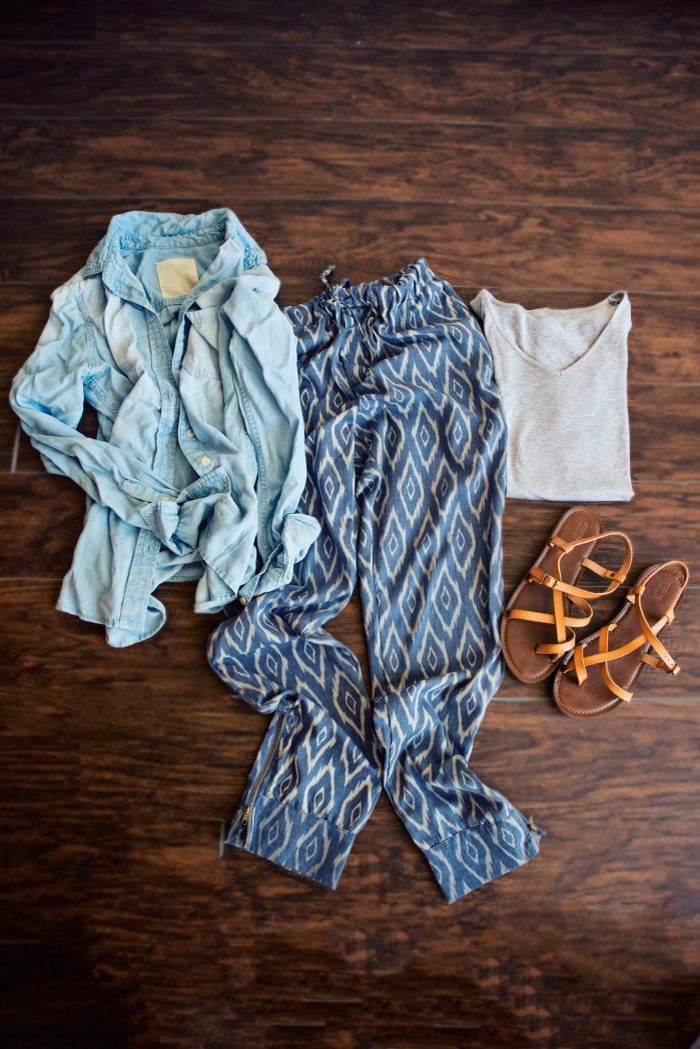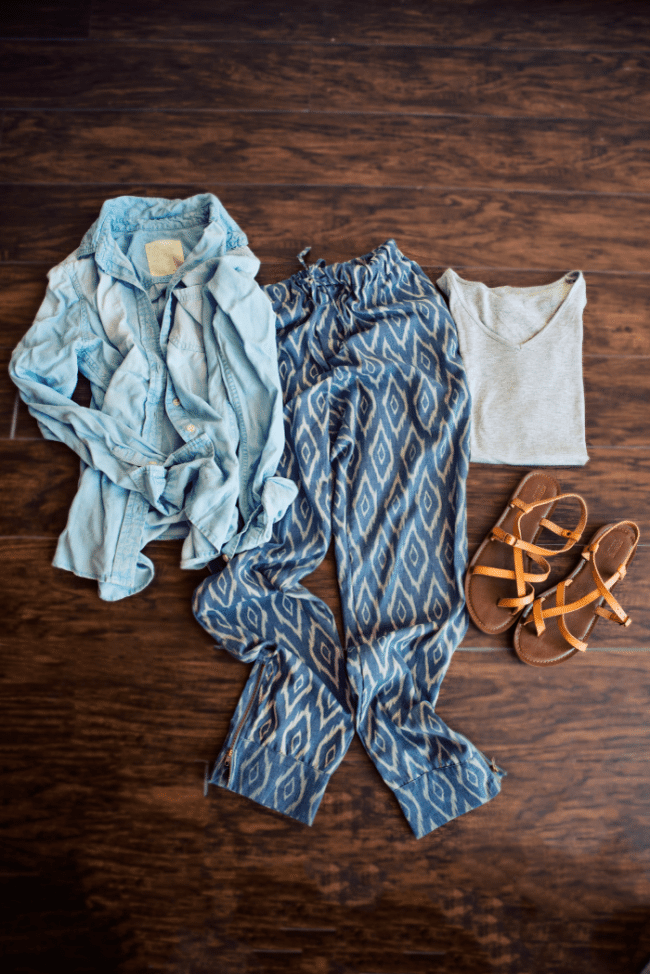 Outfit #3: 
---
Vneck
Tribal Pants
Denim button up
Sandals
Earrings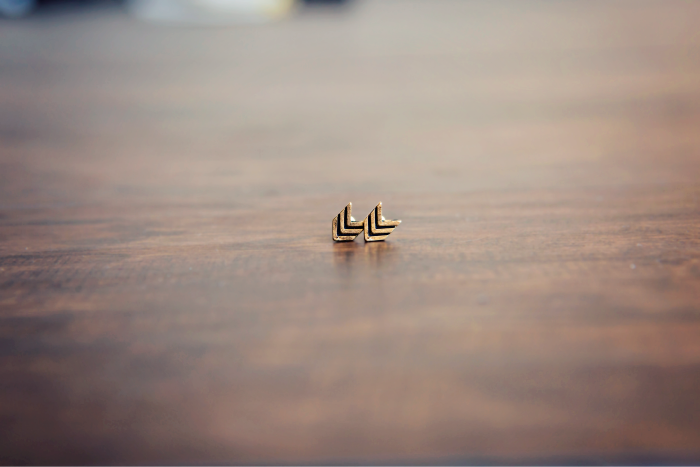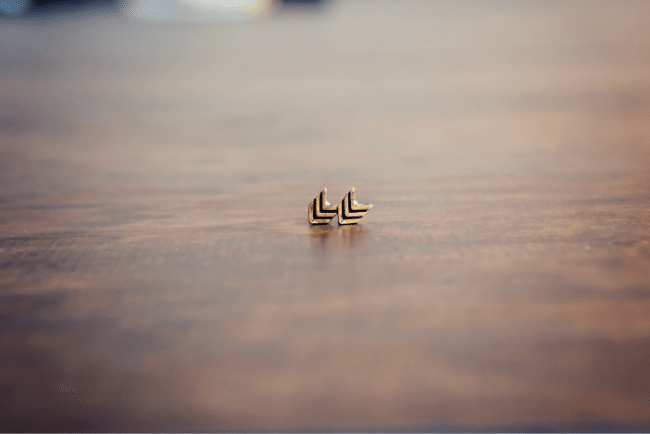 I love that I don't have to argue with her about wearing any of these clothes.  I know she can mix and match, look cute, feel confident and still be modest.  AND I can borrow some of her stuff every once in awhile too…