When we bought our home over 3 years ago I was smitten by the outdoor space just off the kitchen. It has a gorgeous view and adds a lot to the living space of the home during the summers.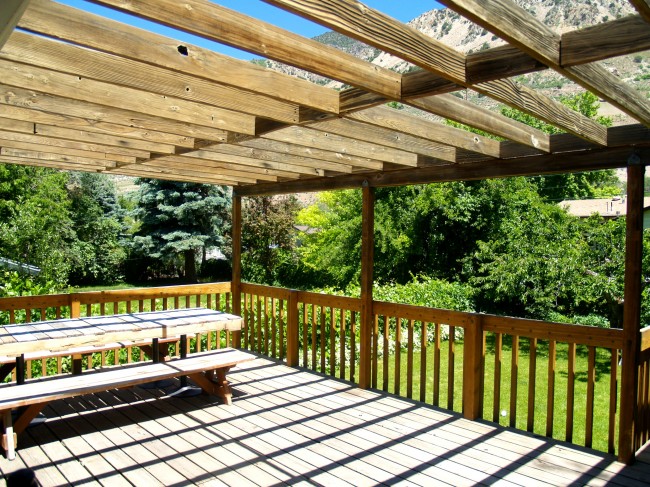 We hadn't really done anything with the space since we moved in and I didn't feel like we were taking advantage of it's full potential. So I decided to cozy it up a bit.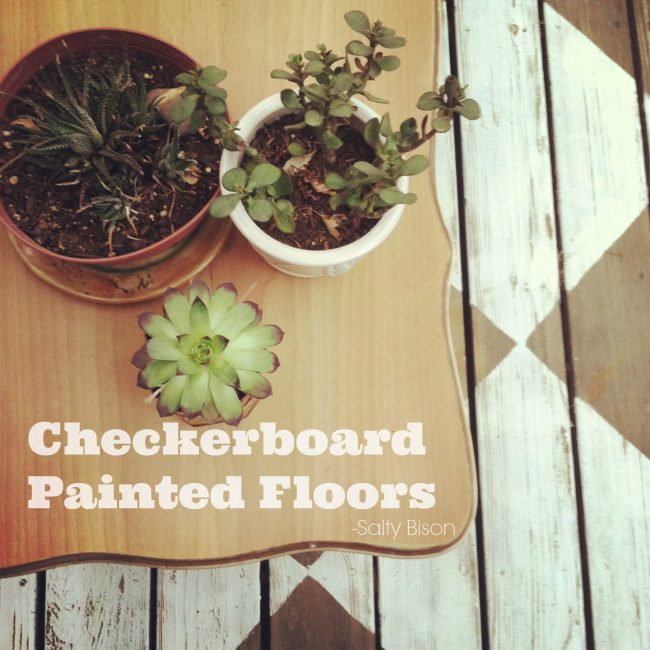 The first portion of the space that was screaming for a face lift was the floor, it was dull and dirty.  I've always wanted a checkerboard floor. It seems really classic to me yet a major statement. It took a half gallon of paint and about two afternoons…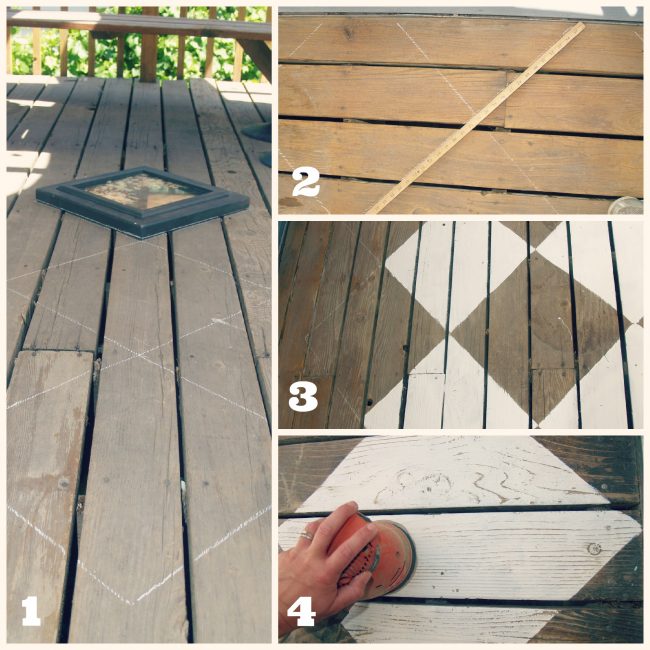 1. first I found something I could use as a stencil for the diamonds. It just so happened that I had a picture frame that was exactly the size of diamonds I was going for (18×18). You could make your own stencil out of cardboard. I used chalk to outline the stencil starting on the end where the kitchen door is and working my way to the other side. I just eyeballed it, trying to make the diamond centered on the middle plank of wood.
2. Then I worked my way out to the edges using a ruler to draw the straight lines I needed to finish odd corners where the stencil wouldn't fit.
3. Then I painted in the diamonds while watching Netflix on my tablet…multitasking is my fav.
4. And then I took my circular sander and gave it a quick run over the top allowing the grain of the wood to show through. This is the step that, to me, makes all the difference. It makes it look like it's been like this for years, and distracts from any blemishes in the paint job.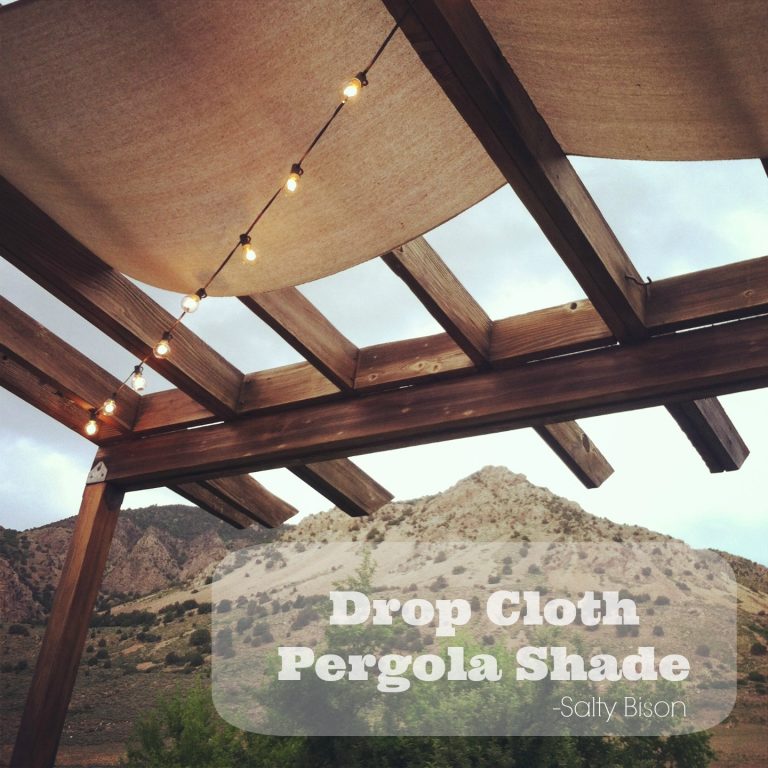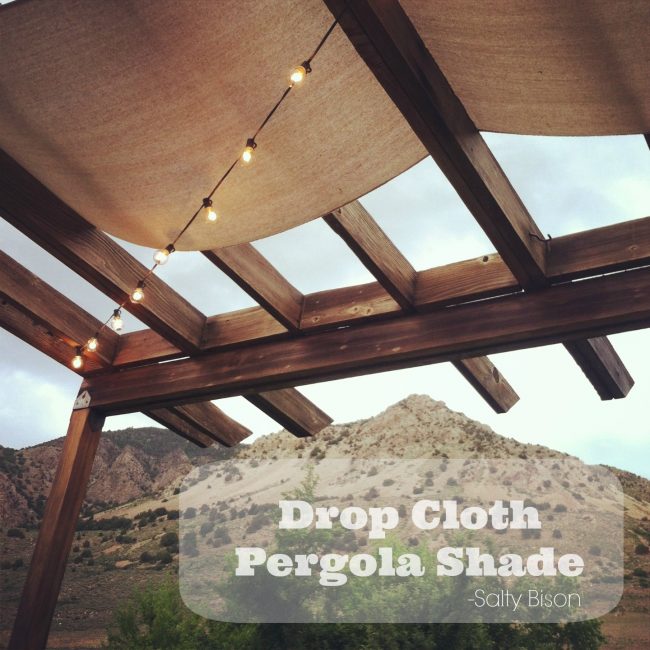 The second issue with this space that I wanted to tackle was the blazing heat. During the day it was not inviting with the sun beating down on it. And despite the beautiful pergola it didn't provide any shade whatsoever. I'd seen several pergola shades that I loved but to buy them would have been $560 at the least for the size of space we have. So I did what any good creative elbow greaser would do and made one.
Walmart sells 9×12 canvas drop cloths for $19.97  this was my shade solution for our outdoor space. I bought two and did the following…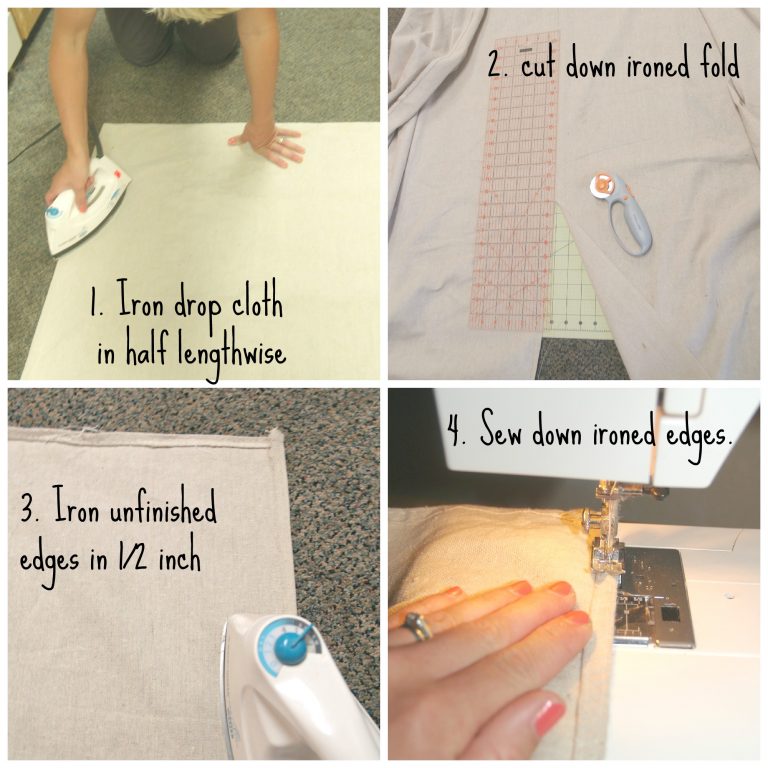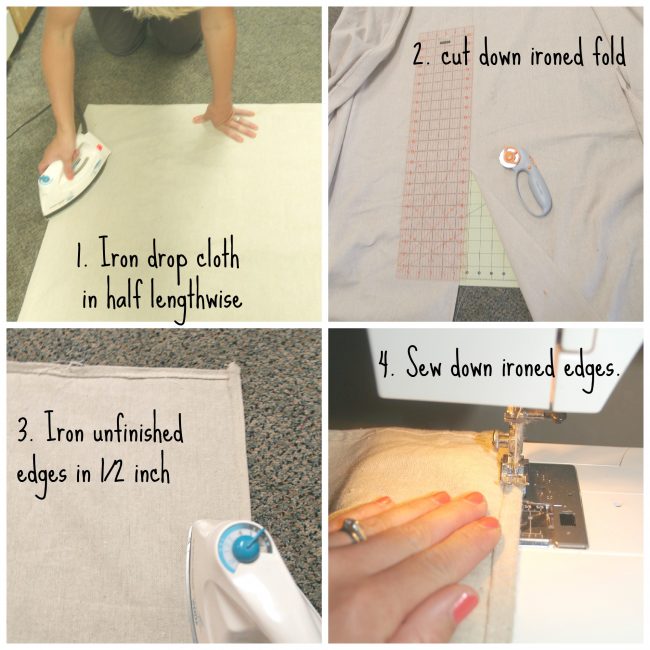 After these steps I sewed the two portions together making a 4 1/2 x 24 piece of material. Then I draped it evenly on every third rung of the pergola, using a staple gun to secure it. I also added some string lights from target to give a nice glow at night.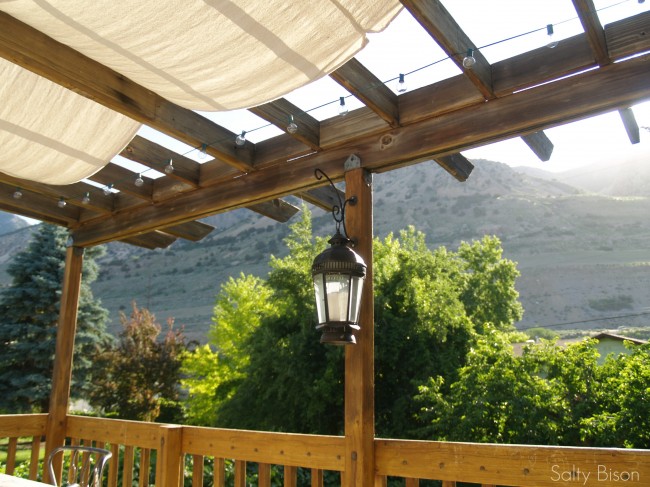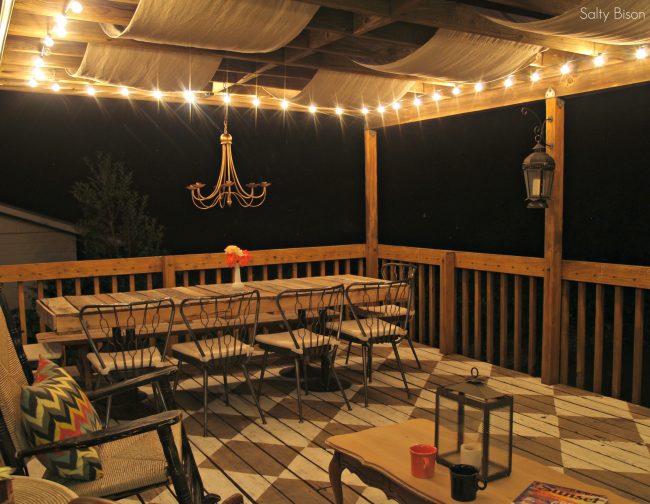 After these two major projects I just started filling in with things I've been gathering and working on here and there. I made our 10 person pallet table last summer and the metal chairs and chandelier I happened upon at our local thrift store. I got the chair pads at IKEA.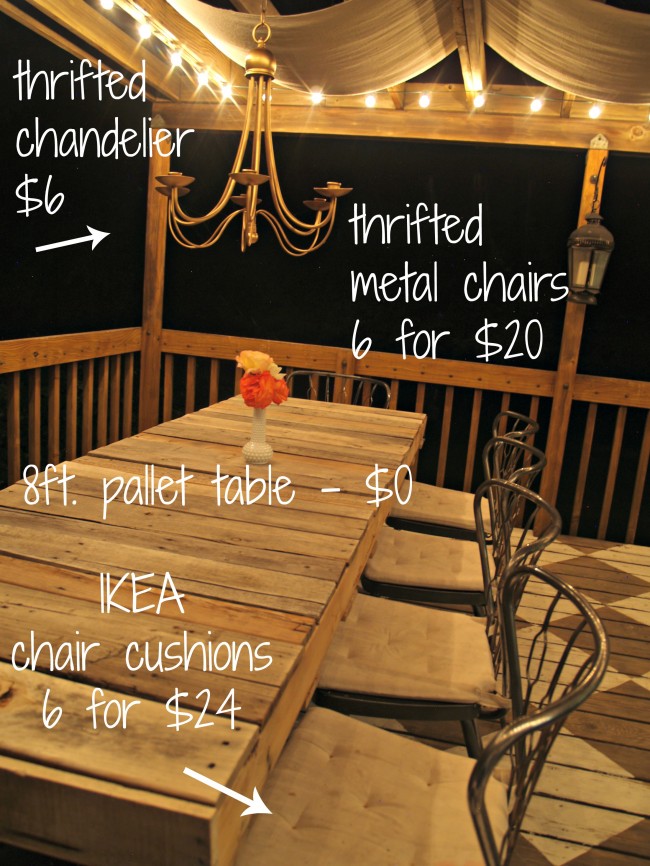 Besides an eating area I wanted to designate a seating area for reading or watching the kids do acrobats on the trampoline…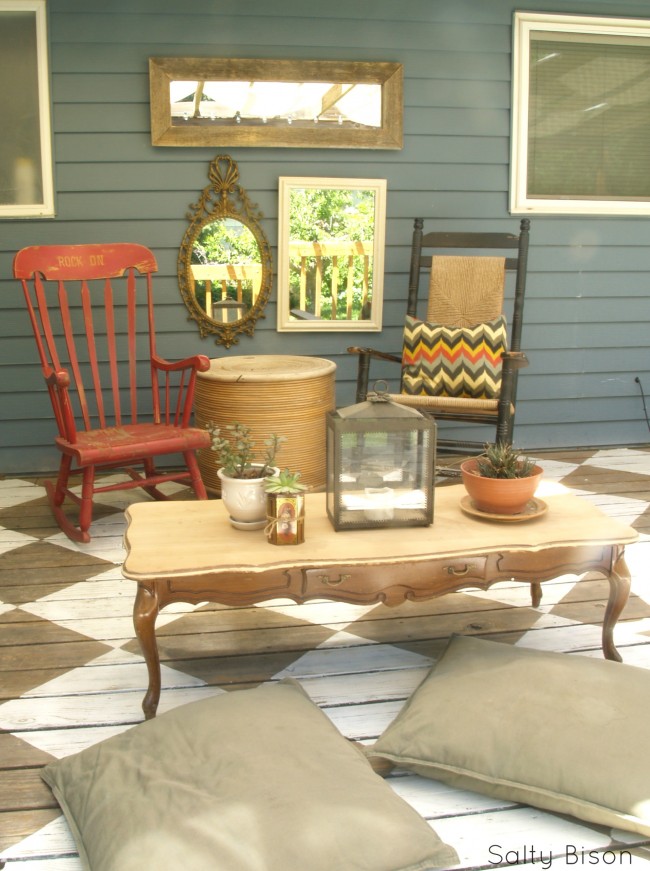 So I cleaned up a coffee table given to me by my sister. (sorry Josie I sanded your name carving off the top hehe) And I added some thrifted mirrors to reflect the vegetation. I also added one of my favorite patterned pillows that I actually got at the Queen Bee Market in Carlsbad last year! I've had those big floor pillows in the house for years but they've lived a good life and now I'm banning them outside. The his and hers rocking chairs were a score on Craigslist.
I'm happy with the end result and I know our time spent in this outdoor room will definitely increase!
I linked this post up to some of these parties!