If you follow me on Instagram, you probably saw this summer banner that I recently hung on my vintage window.  It replaced the banner I made for spring.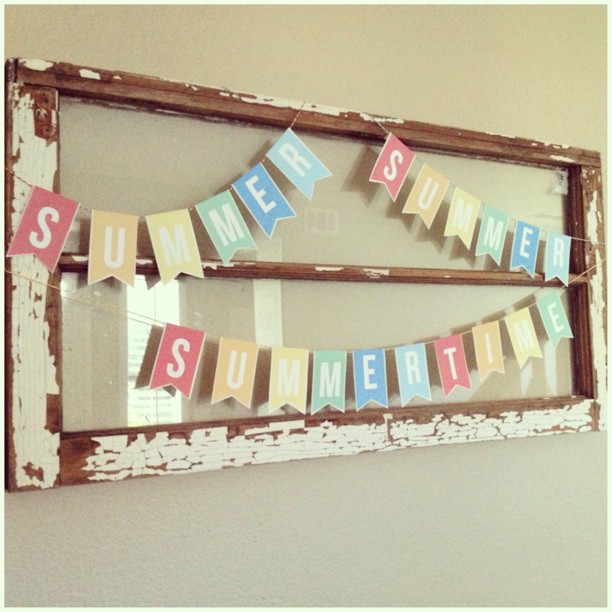 Not my finest photography ever…but you get the idea! Taken from the 1991 classic- Summertime by DJ Jazzy Jeff & the Fresh Prince, this little colorful banner makes me happy!
Make your very own banner:
Print three copies of the first sheet and one of the second one onto plain white cardstock.  Then cut out around the pieces.  Fold the top of each piece down about 1/4″ and cut long pieces of baker's twine or ribbon or whatever you have on hand.  With the pieces laying upside down, run an adhesive roller into the crease and lay the baker's twine over the top.  Fold the flap over and hang wherever you'd like.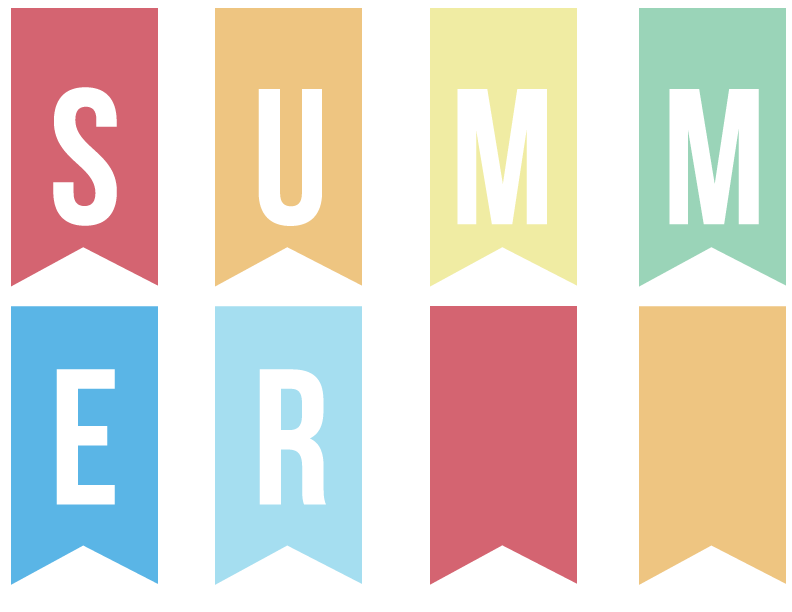 Downloads for personal use only. Thanks!
Summer Page 1
Time Page 2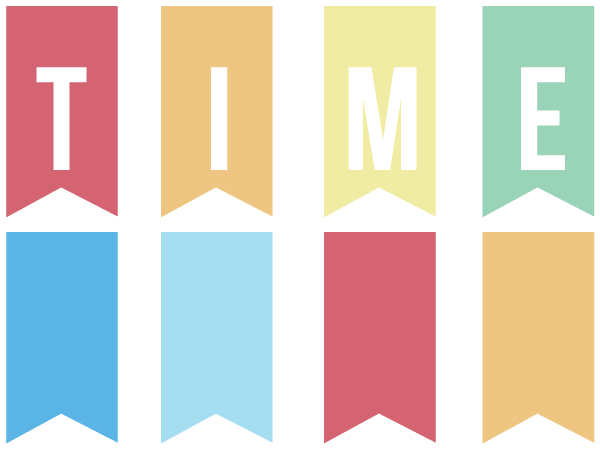 Do you love printables as much as I do?  I've got a whole slew of them!
But you might love these ones:
Random Acts of Kindness Summer List
Smoothie Kit
Summer Reading Chart
Summer Scavenger Hunt
I linked this post up to some of these parties!