This post is sponsored by Real California Milk. I'm thrilled to work with a commodity board that I 1 million percent believe in.
Since the kids are back in school we are getting back into a regular schedule.  Early morning wake up calls, packing backpacks and homework oh my!  My kids have a before school checklist and an after school checklist.  When they get home they have some free time and then eat a snack before getting their homework done.  It can be a big challenge finding good, healthy after school snacks that my kids will go for.  I'm always on the lookout for things to try.  When I was at the store I saw some fresh fruit and vegetables and all different kinds of tortillas and wraps.  I knew I wanted to make pinwheels – one sweet and one savory.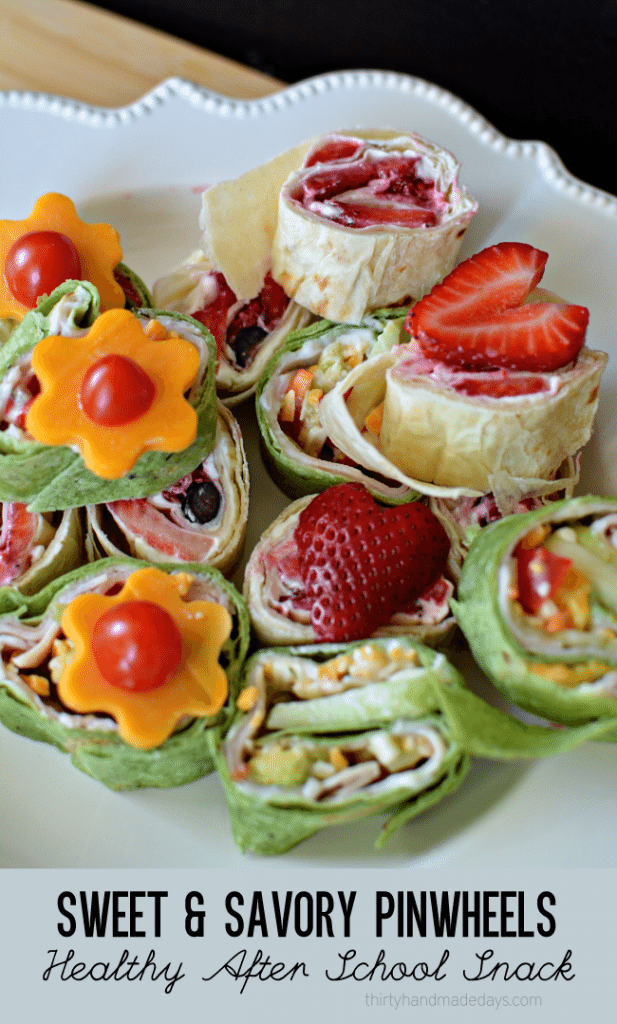 You know I'm a CA girl by now, right?  Did you know that California produces the most milk, ice cream, butter, nonfat dry milk and whey concentrate in the country? Neither did I.  At the grocery store I looked for brands made with the 100% real California milk with the seal.   I used them for the plain yogurt, cream cheese and cheese for these recipes.  After going on the farm tour last winter, I feel good knowing that these products are made with 100% Real California Milk from Real California Dairy families.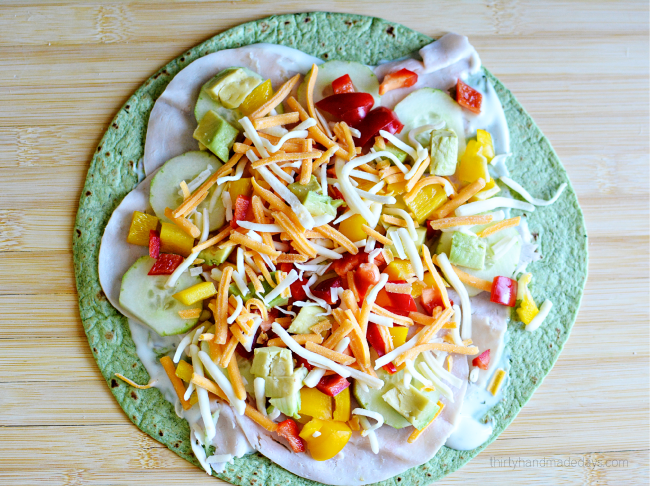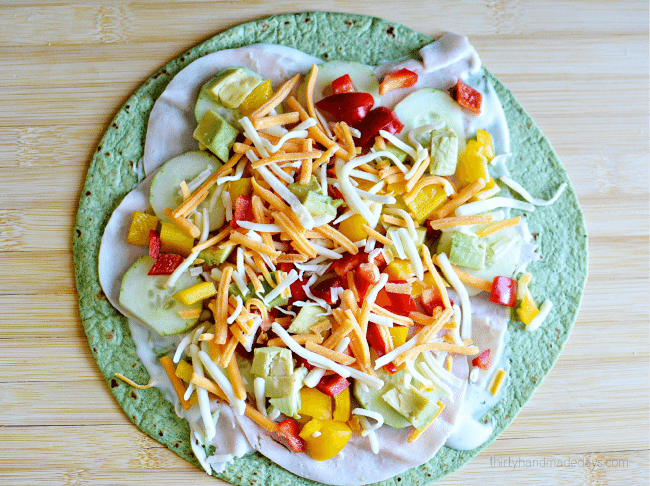 To make these vegetable pinwheels, here's what you need: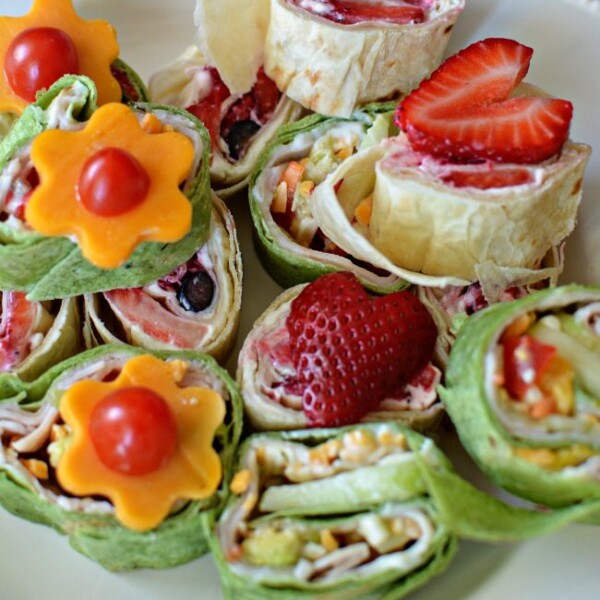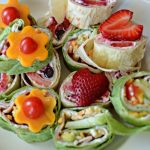 Print Recipe
Vegetable Pinwheels
These Savory Vegetable Pinwheels are the perfect after school snack - healthy and delicious!
Ingredients
Tortilla

(regular, whole wheat, spinach)

½

c

California plain yogurt

¼

c

California milk

1

tbsp

Ranch dressing mix

Slices

deli meat - turkey, ham

Chopped vegetables - cucumbers, bell peppers, avocado

1

c

California shredded cheese
Instructions
Mix California yogurt, California milk and ranch dressing mix together and refrigerate to thicken for ½ hour.

While chilling, chop vegetables and shred cheese.

Lay out tortilla, spread yogurt mix in a thin layer on the tortilla.

Layer meat, vegetables and cheese.

From one side, roll tortilla tightly.

Wrap with plastic wrap and refrigerate for a couple hours to seal flavors.

Remove plastic wrap and slice into 1 inch sections.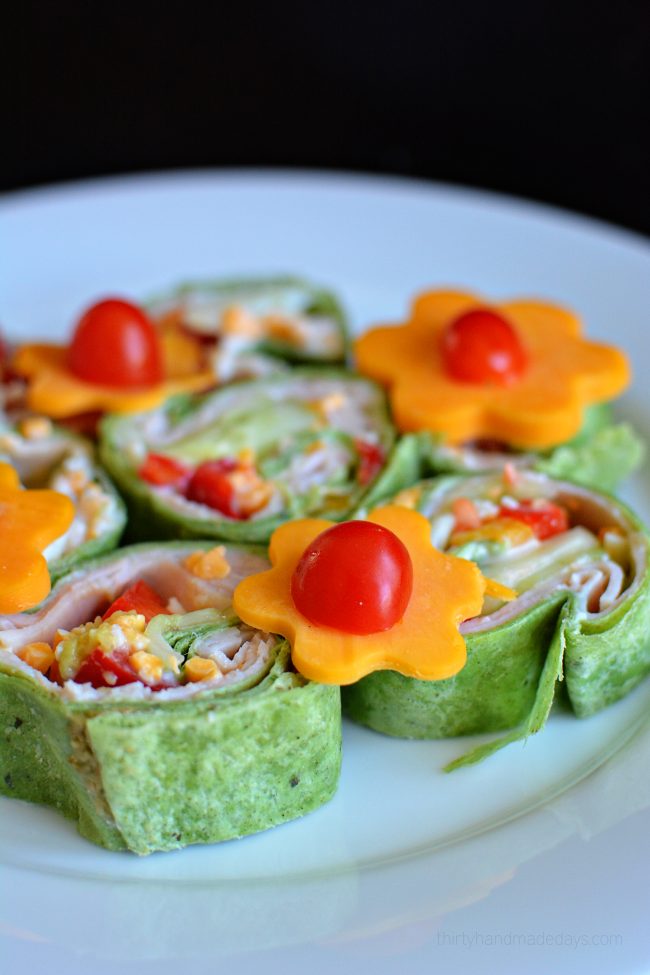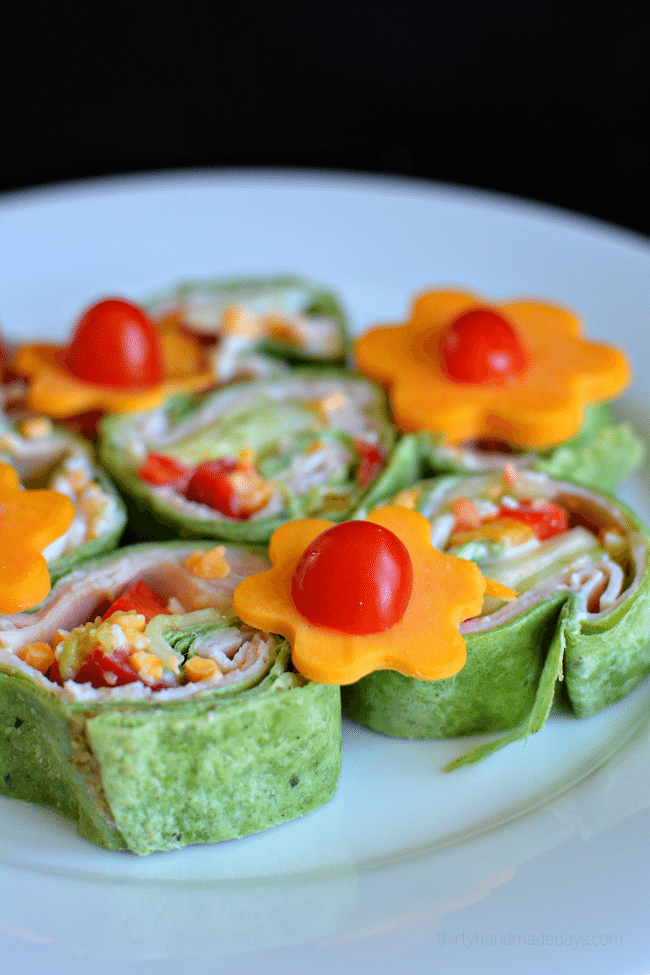 To add a little something special to these pinwheels for the kids I cut out California cheese with a flower cookie cutter.  I sliced a cherry tomato in half and added it to make it look like a flower.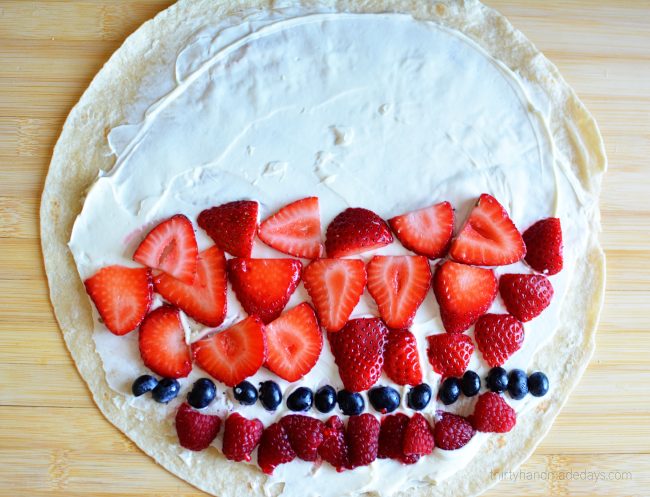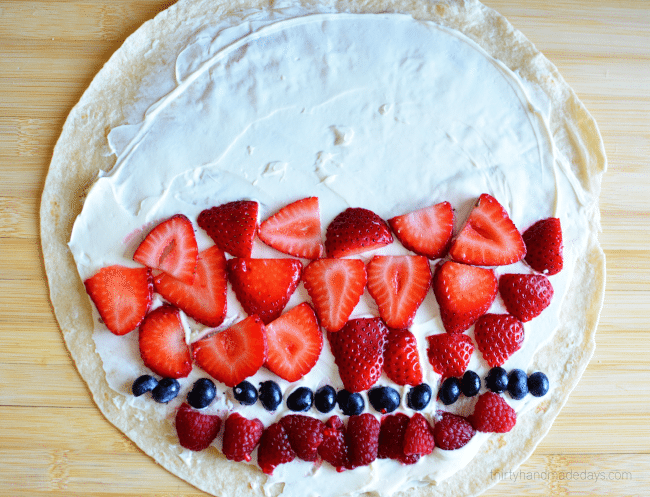 For the fruit pinwheels: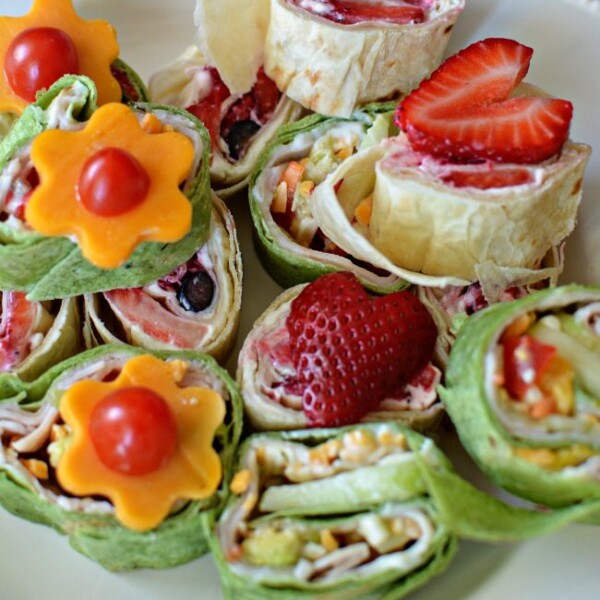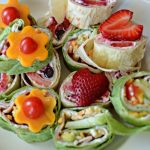 Print Recipe
Fruit Pinwheels
These Sweet Fruit Pinwheels are a tasty and healthy after-school snack your kids will love!
Ingredients
Tortillas

8

oz

California cream cheese

1

tbsp

honey

Berries: strawberries, raspberries, blueberries

Optional: cinnamon sugar mix
Instructions
Soften cream cheese and add honey to mix.

Lay out tortilla and spread California cream cheese mix in a thin layer.

Slice fruit to add to tortilla in rows.

Starting with one side, roll the tortilla tightly.

Wrap with plastic wrap and refrigerate. Slice into 1 inch sections.

Optional: Sprinkle tortilla with cinnamon and sugar mix after spreading the California cream cheese mix but before layering fruit.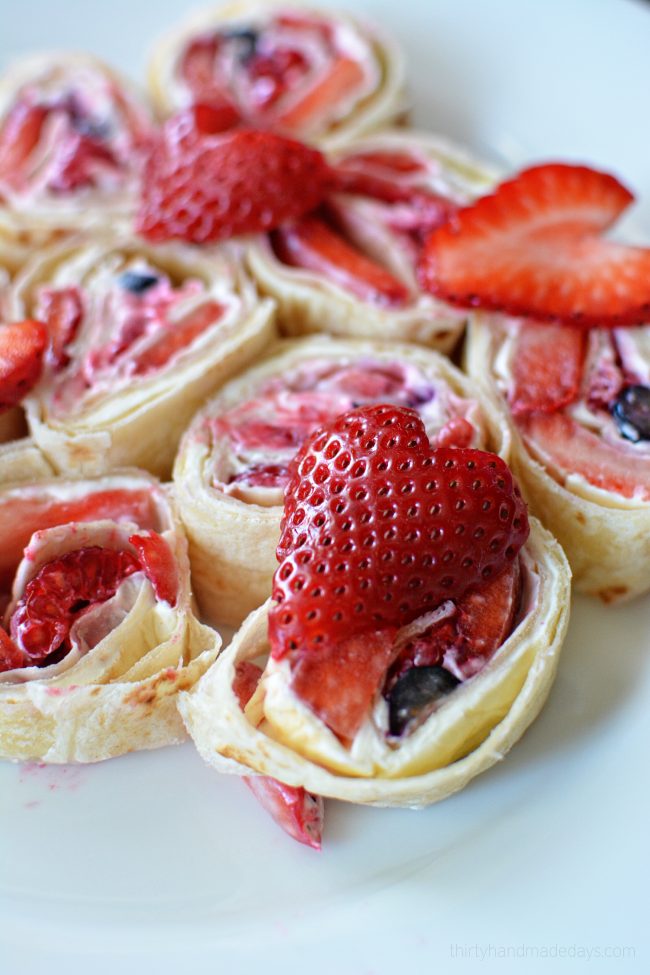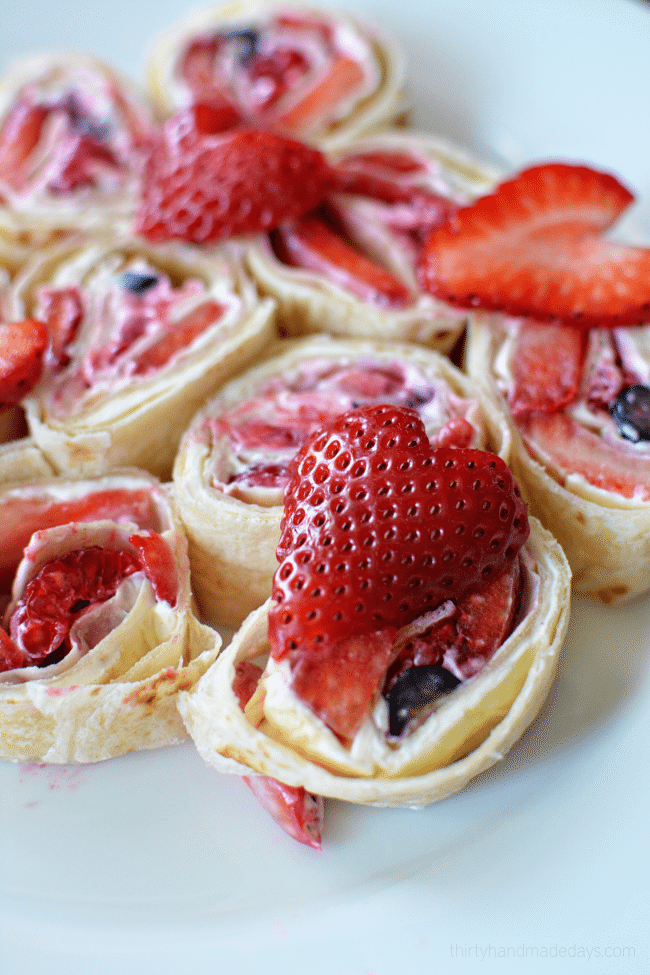 For the fruit pinwheels I cut some strawberries into a heart shape.  Another little something special that the kids will appreciate.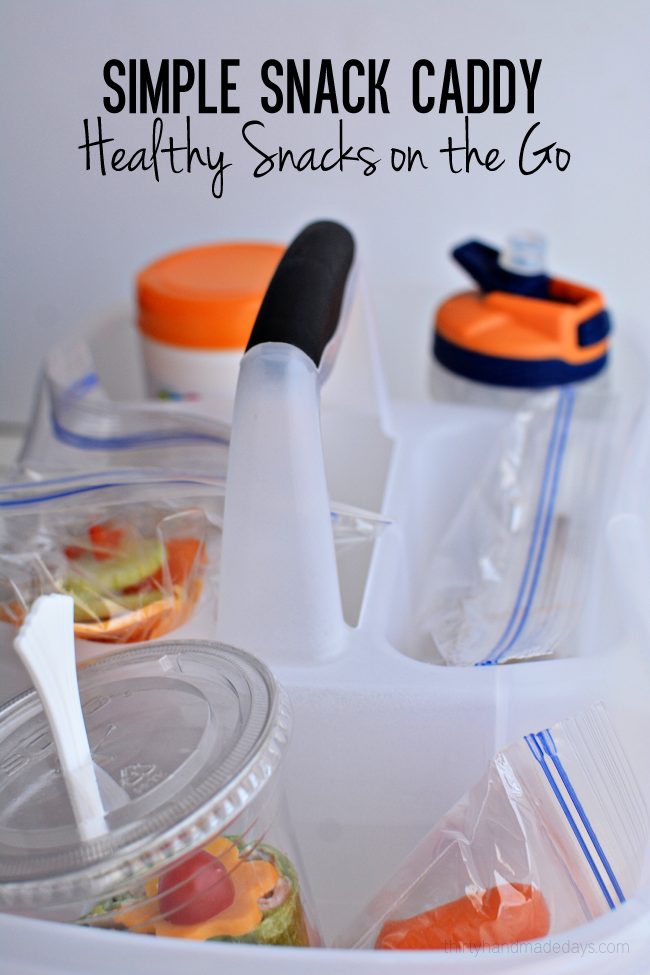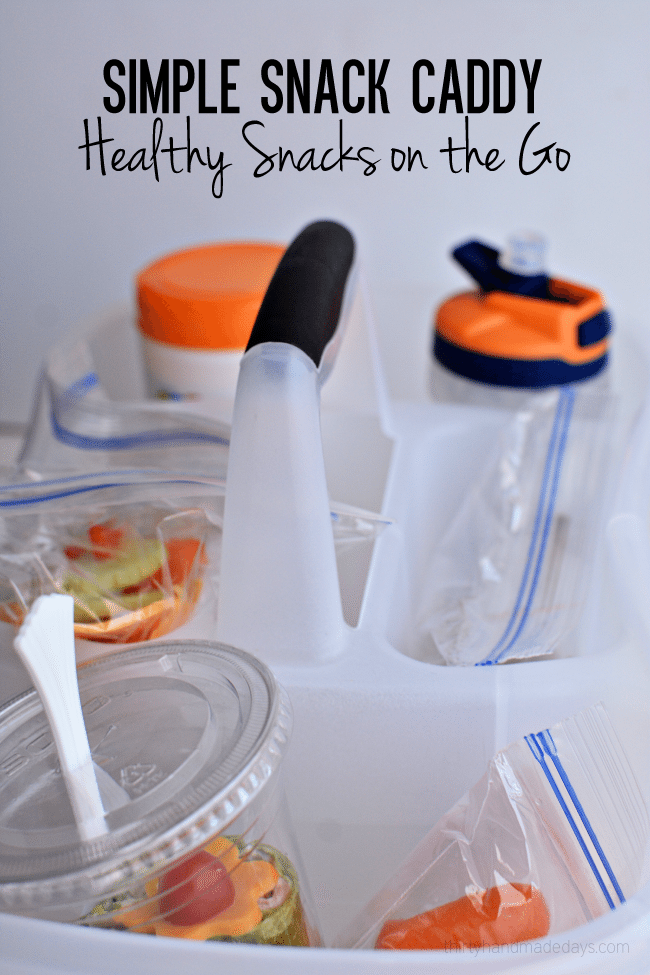 When I was at the store recently I saw a shower caddy and had an idea for after school snacks.  I bought the caddy and filled it up with snacks, a water bottle, and some hand wipes.  This can be brought into the car for those crazy afternoons when you are on the go.  We have somewhere to be every evening and we're always trying to get in a good healthy snack.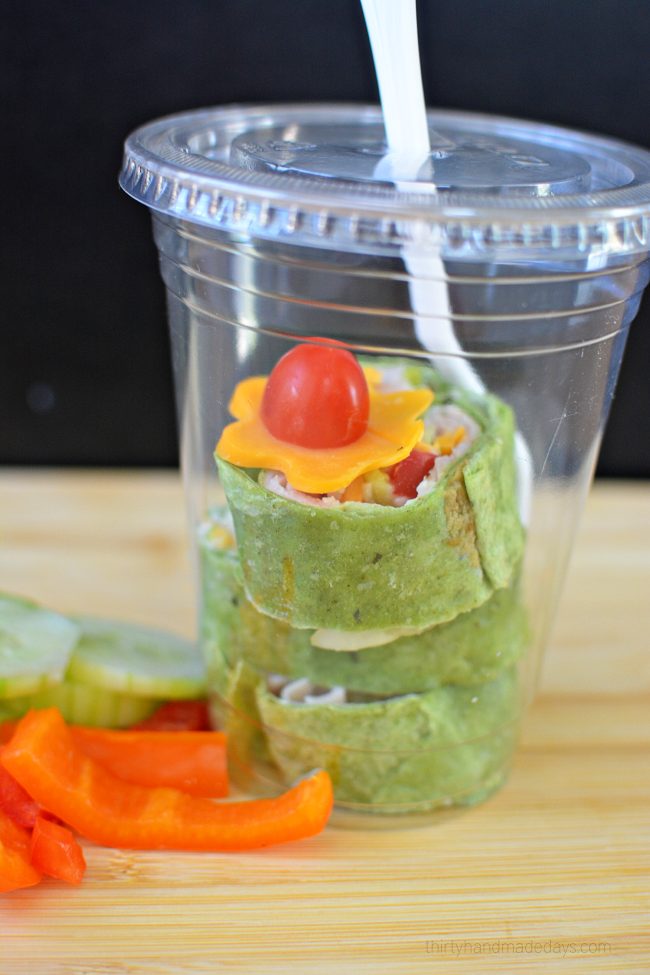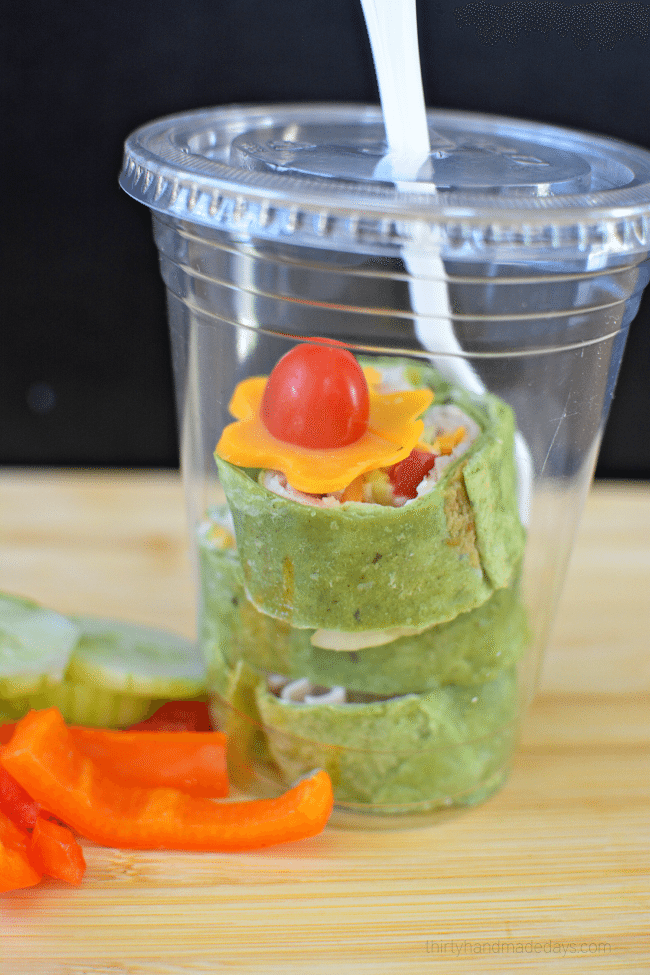 To make the pinwheels portable, I put them into a to go cup and slid a fork into the top.  While the pinwheels are finger foods, it could be hard to eat on the go so a fork would help with that.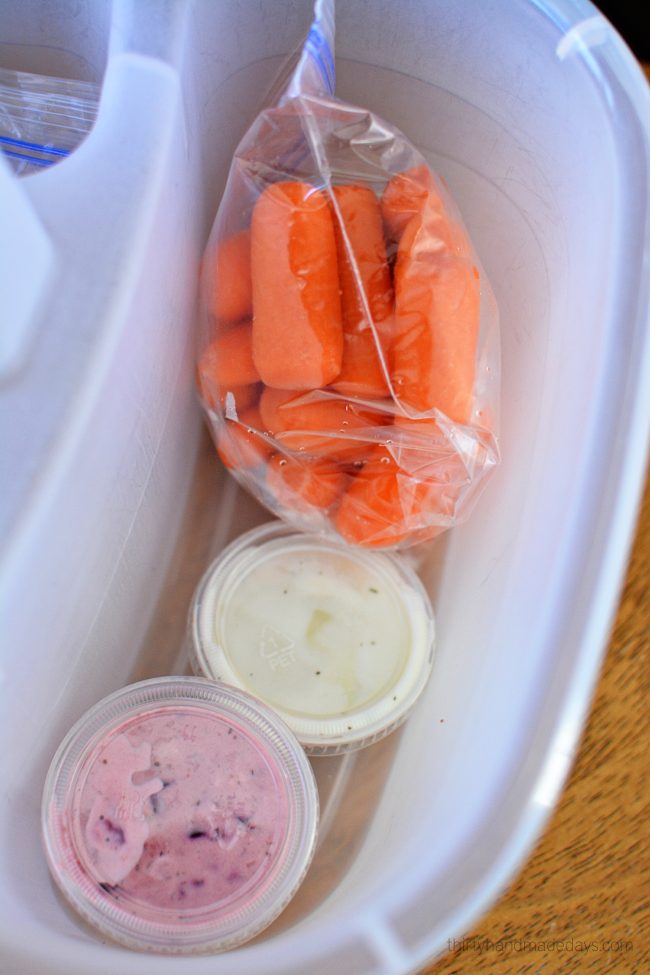 I used some to small snack cups to fill with extra dip from the pinwheels.  I packaged up vegetables, pretzels, crackers to be used with these dips.  So simple but your kids will think you are a rockstar with lots of options and you'll feel great that they are eating healthy.