Just a little bit ago I shared a gift card idea for Teacher Appreciation week and today you can download the second gift card template.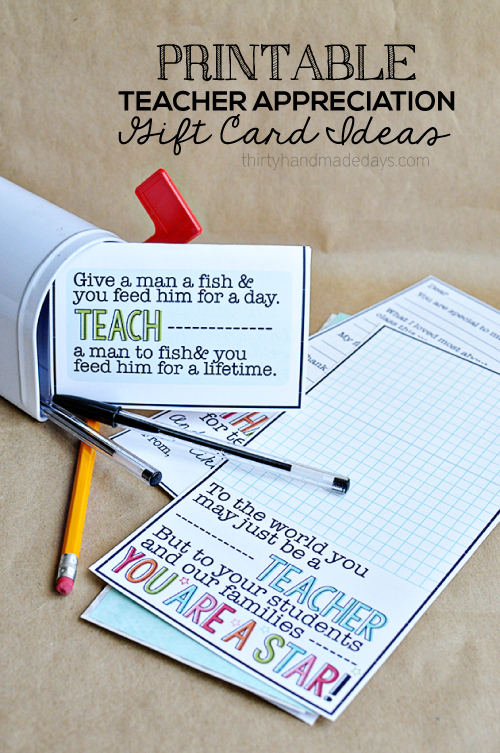 I LOVE good teachers.  We've had so many amazing ones over the years and I know just how much they make in the lives of my kids.  We've also unfortunately had a few that made going to school hard for my kids.  That just makes the good experiences all the sweeter.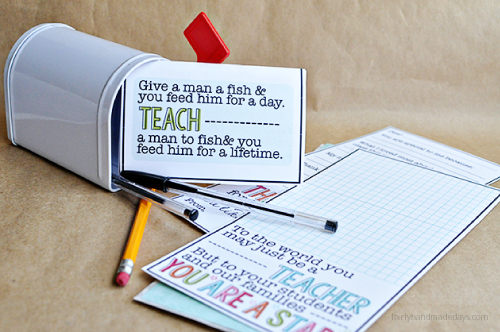 This gift card template is meant to be used for some type of food – a restaurant, grocery store, anything food related because of the quote and note inside.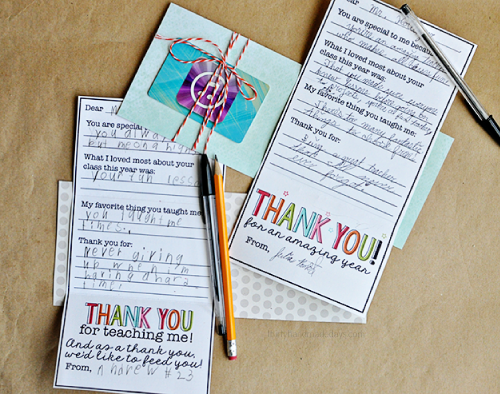 It is a double side template.  One one side it has the quote and design and on the inside, your child can write a heartfelt note for his or her teacher.  Refer to your printer's instructions to print on two sides as each printer is a little different.  Download this Printable Gift Card template.

This post was originally published at Skip to my Lou. 
If you liked this post, you might like these other teacher appreciation ideas: