Within a few weeks, we'll celebrate teachers at our school.  Since we've had kids in school for the last 10 yrs (including preschool)- we've had a lot of teacher appreciation weeks and end of the school year gifts.  I'm constantly trying to come up with things that will be different and that the teachers we love so much will appreciate.  I've heard that teachers are sick of apples but I'm hoping they won't mind this kind of apple gift!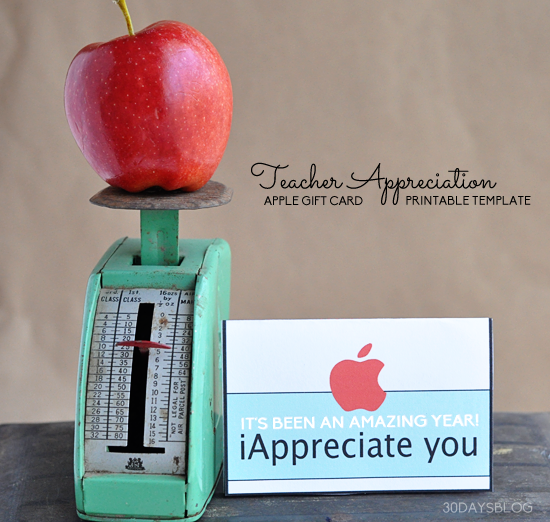 I created an easy to print gift card template to be used for iTunes.  Simple but cute, right? Here are the items you will need to create it: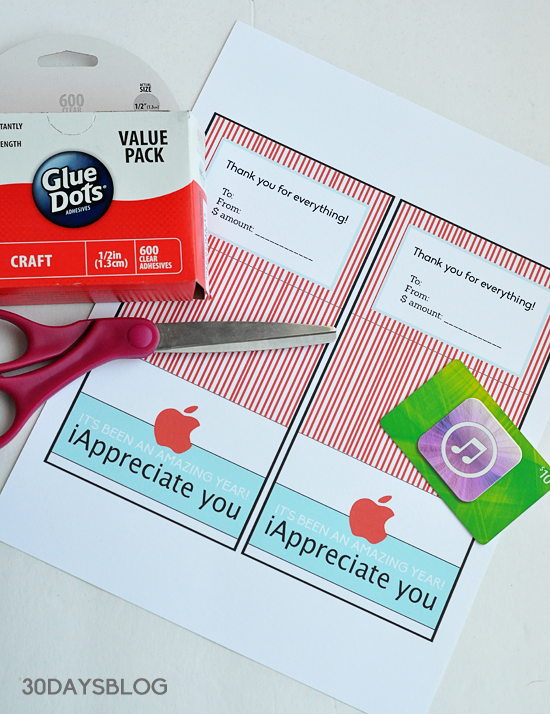 scissors
glue dots (or something sticky- washi tape, glue sticks, etc)
cardstock for the printable
gift card template from 30days
Apple gift card
It's as easy as 1,2,3.  Print your template.  Fold on the faint lines.  Fill in the to, from and amount.  Attach the gift card with a glue dot (or alternative adhesive).  You can secure it together with another glue dot or tie some baker's twine around it.  But if you fold it good enough, it'll remain shut pretty well.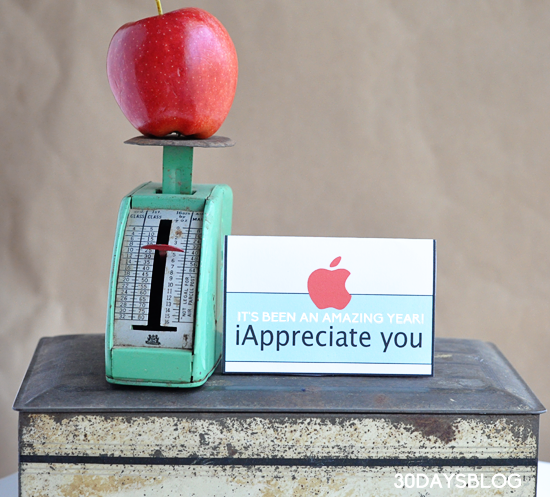 I think if I were a teacher I'd be pretty excited to get this gift!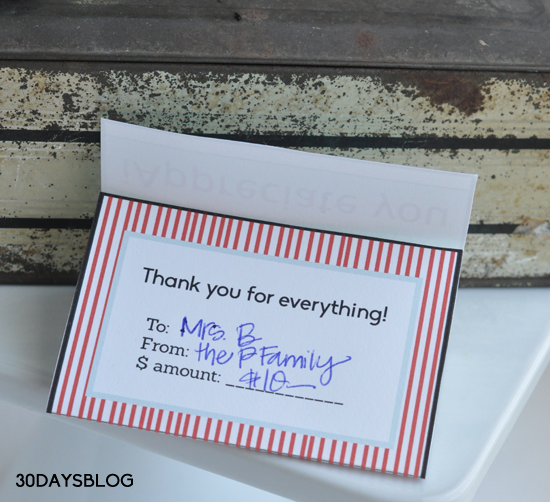 The inside is cute with a little red stripe action going on! Again, simple but sweet.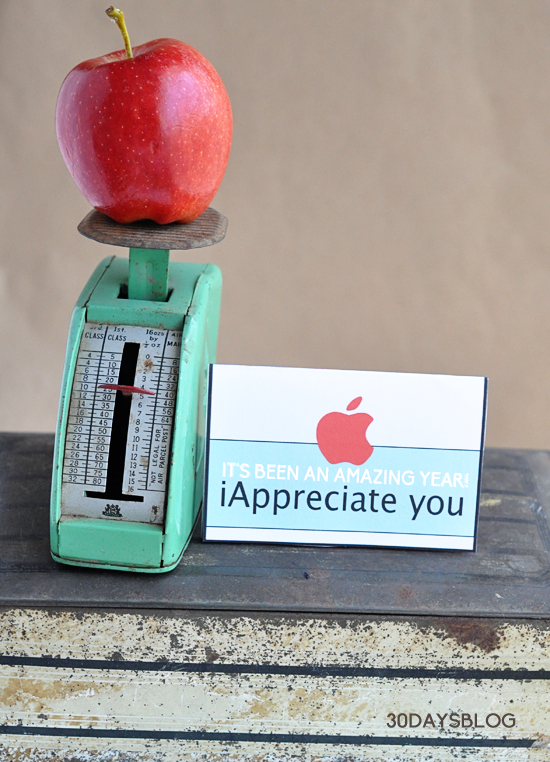 Download your printable apple gift card template.  For 30days subscribers and personal use only. Thanks!