A couple of weeks ago I shared part of my Mother's day idea and today I'm back with the second half: the Ultimate Mom's Guide to Technology.   Alternate title- Ultimate Mom's Guide to Social Media.
Although my mom tries hard to keep up, we often refer to her as a "technophobe." (lovingly of course) She's asked me to sit down with her a few times to teach her basic steps of different types of social media.  I always do so much better when things are written out or demonstrated for me and thought she would enjoy something concrete.  I created a guide to go over the basics. 
I chose to highlight Facebook, Twitter, Pinterest and Instagram.  While there are several others, I thought these were good to start with.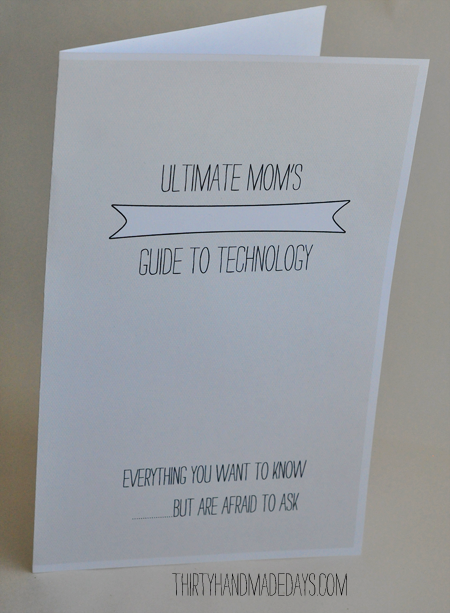 Download your own Guide to Technology for yourself or
to give to your mom for Mother's Day!
For 30days subscribers and personal use only. Thanks so much!