My love of reading started in 5th grade with the Babysitter's Club.  It's like a light switched on and I had to get my hands on every single BSC book available.  Instead of sitting in bed watching tv, every night my parents would read for a couple of hours.  That example of love and priority of reading was invaluable to me.  As my kids have gotten older the biggest challenge we've faced with reading is finding something that is their level but age appropriate.  I've asked around, read reviews, and read books myself.   I gathered this list of over 50 appropriate books for teenage girls.
*Note – while this is my list of suggestions, each parent has to do what's best for their child.
Affiliate links are used below.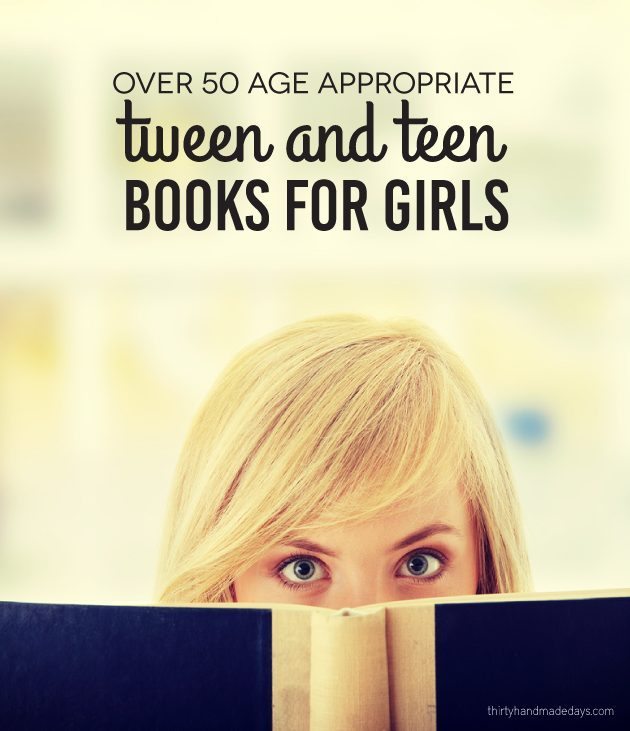 There are several ways to find out what level your tween or teen is reading at.  My kids take lexile tests at school.  Based on those tests, I can see what type of book matches their level.  Then I take that score and can find books via the Lexile site or stores like Barnes and Noble and Scholastic have lists as well.   Again, these are just guidelines, so you need to do what's best for your child.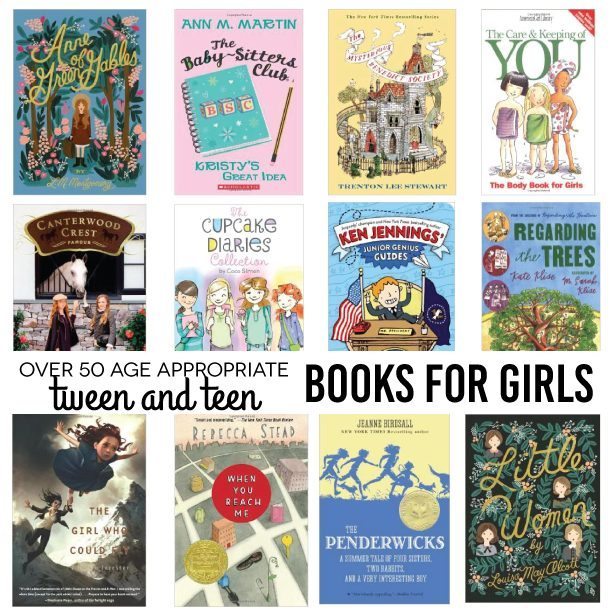 SERIES: 
The Penderwicks Series by Jeanne Birdsall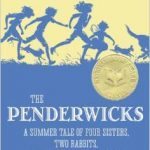 There are  currently 3 books in this series with the fourth one set to release in the spring of 2015. 
Description: This summer the Penderwick sisters have a wonderful surprise: a holiday on the grounds of a beautiful estate called Arundel. Soon they are busy discovering the summertime magic of Arundel's sprawling gardens, treasure-filled attic, tame rabbits, and the cook who makes the best gingerbread in Massachusetts. But the best discovery of all is Jeffrey Tifton, son of Arundel's owner, who quickly proves to be the perfect companion for their adventures.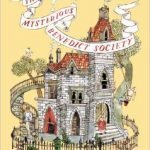 The Mysterious Benedict Society by Trenton Lee Stewart
There are four books in this series. 
Description: "Are you a gifted child looking for special opportunities?" When this peculiar ad appears in the newspaper, dozens of children enroll to take a series of mysterious, mind-bending tests. (And you, dear reader, can test your wits right alongside them.) But in the end just four very special children will succeed. Their challenge: to go on a secret mission that only the most intelligent and resourceful children could complete. To accomplish it they will have to go undercover at the Learning Institute for the Very Enlightened, where the only rule is that there are no rules.
The Secret Series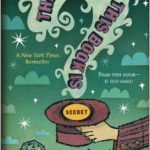 by Pseudonymous Bosch
There are five books in this series. 
Description: Not only is the name of this series a secret, but the story is, too. For it concerns a secret – a big secret – that has been tormenting people like you for over… oh no! Did I just mention the secret? Then it's too late. I'm afraid nothing will stop you now. Read this series if you must. But please, tell no one.
The Cupcake Diaries
by Coco Simon
There are 26 books in this series.  It's kind of the modern day Babysitters Club! 
Description: Katie started the Cupcake Club with her new middle-school friends Mia, Emma, and Alexis. At first Katie was nervous about beginning middle school, but she soon discovered that nothing is sweeter than starting from scratch with new friends.
Canterwood Crest Series
 by Jessica Burkhart
There are 22 books in this series. 
Description: Find out how it all began for Sasha Silver and her horse, Charm, as they arrive on the campus of Canterwood Crest Academy. New friendships, new drama, and new experiences await behind the gates for Sasha—and life will never be the same.
Babysitters Club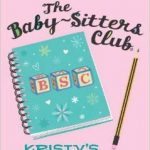 by Ann M. Martin
There are 131 books in this series. 
Description: It all began with a great idea…Kristy Thomas' brilliant business plan to form a club of friends who will babysit for neighbours gets off to a flying start wit the help of Claudia Kishi (vice-president), Mary Anne Spier (secretary), and Stacey McGill (treasurer). Friendships are forged, adventures begun and life lessons learned in the first book of the series that took the world by storm.
INFORMATIVE: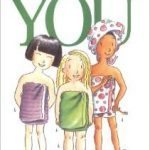 American Girls Series:
This is by far the best series I've ever come across to talk about girls growing up.  It's simple but straight forward and full of information.   I can't talk highly enough about it.
The Care and Keeping of You
The Care and Keeping of You 2 
The Feelings Book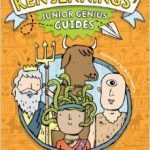 Ken Jennings' Junior Genius Guides:
Outer Space
Maps and Geography
US Presidents
The Human Body
Greek Mythology
Ken Jennings helps you become an expert with your friends and teachers in his Junior Genius Guides.  With great illustrations, cool trivia, and fun quizzes to test your knowledge, these guides will have you on your way to whiz-kid status in no time.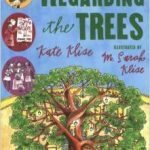 Regarding the …by Kate Klise 
Regarding the Trees
Regarding the Bees
Regarding the Bathrooms
Regarding the Sink 
Regarding the Fountain
Principal Walter Russ just wants a simple proposal to trim the overgrown trees outside Geyser Creek Middle School. So how does he end up with a wedding (rather than a weeding) proposal from designer Florence Waters? Meanwhile, a student camps out in a weeping willow tree behind the school; the sixth-grade class explores its roots; and a culinary rivalry develops in the cafeteria. A surprise event saves the day (and the trees, too)!  Includes tips on planting a tree and creating a family tree.
FOR FUN:
The Girl Who Could Fly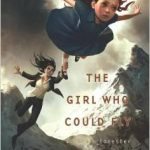 by Victoria Forester
Description: You just can't keep a good girl down . . . unless you use the proper methods.  Piper McCloud can fly. Just like that. Easy as pie. Sure, she hasn't mastered reverse propulsion and her turns are kind of sloppy, but she's real good at loop-the-loops.Problem is, the good folk of Lowland County are afraid of Piper. And her ma's at her wit's end. So it seems only fitting that she leave her parents' farm to attend a top-secret, maximum-security school for kids with exceptional abilities.
When You Reach Me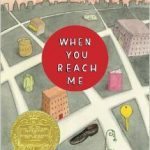 by Rebecca Stead
Description: By sixth grade, Miranda and her best friend, Sal, know how to navigate their New York City neighborhood. They know where it's safe to go, and they know who to avoid. Like the crazy guy on the corner.
But things start to unravel. Sal gets punched by a kid on the street for what seems like no reason, and he shuts Miranda out of his life. The apartment key that Miranda's mom keeps hidden for emergencies is stolen. And then a mysterious note arrives, scrawled on a tiny slip of paper. The notes keep coming, and Miranda slowly realizes that whoever is leaving them knows things no one should know. Each message brings her closer to believing that only she can prevent a tragic death. Until the final note makes her think she's too late.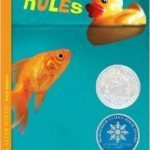 Rules by Cynthia Lord
Description: Twelve-year-old Catherine just wants a normal life. Which is near impossible when you have a brother with autism and a family that revolves around his disability. She's spent years trying to teach David the rules from "a peach is not a funny-looking apple" to "keep your pants on in public"—in order to head off David's embarrassing behaviors.
But the summer Catherine meets Jason, a surprising, new sort-of friend, and Kristi, the next-door friend she's always wished for, it's her own shocking behavior that turns everything upside down and forces her to ask: What is normal?
Wonder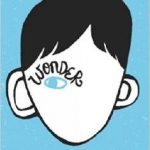 by R.J. Palacio
Description:August Pullman was born with a facial difference that, up until now, has prevented him from going to a mainstream school. Starting 5th grade at Beecher Prep, he wants nothing more than to be treated as an ordinary kid—but his new classmates can't get past Auggie's extraordinary face.
CLASSICS:
You can never go wrong with the classics! And with these updated covers I'm swooning..
Little Women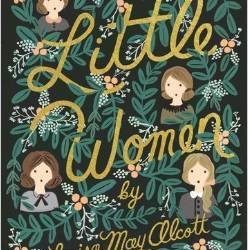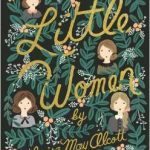 by Louisa May Alcott
Description: Grown-up Meg, tomboyish Jo, timid Beth, and precocious Amy. The four March sisters couldn't be more different. But with their father away at war, and their mother working to support the family, they have to rely on one another. Whether they're putting on a play, forming a secret society, or celebrating Christmas, there's one thing they can't help wondering: Will Father return home safely?
Anne of Green Gables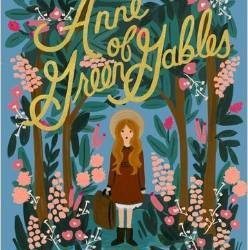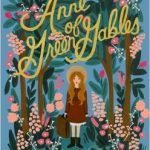 by L.M. Montgomery
Description: Anne, an eleven-year-old orphan, is sent by mistake to live with a lonely, middle-aged brother and sister on a Prince Edward Island farm and proceeds to make an indelible impression on everyone around her.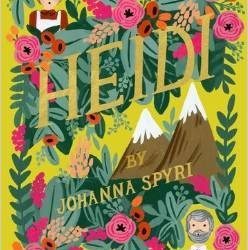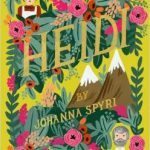 Heidi by Johanna Spyri
Description: At the age of five, little orphan Heidi is sent to live with her grandfather in the Alps. Everyone in the village is afraid of him, but Heidi is fascinated by his long beard and bushy grey eyebrows. She loves her life in the mountains, playing in the sunshine and growing up amongst the goats and birds. But one terrible day, Heidi is collected by her aunt and is made to live with a new family in town. Heidi can't bear to be away from her grandfather; can she find a way back up the mountain, where she belongs?
If you are like me and concerned about books for your teen and tween, here are some good resources:
This list works perfectly with the want, need, wear, read gift idea!
 and here are some more stocking stuffer ideas: