With only three days to go, I created a simple little placemat and word search.  Easy Thanksgiving printables.  Because when time is almost up, that's how I roll.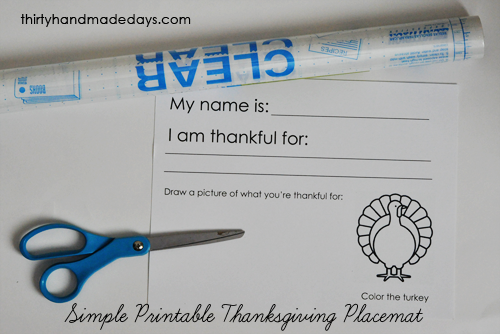 I used clear contact paper from the dollar store.  But I also have a laminator that would be fabulous to use as well.  Just print and seal off.  Then set at the table for your kids to doodle on while waiting for dinner.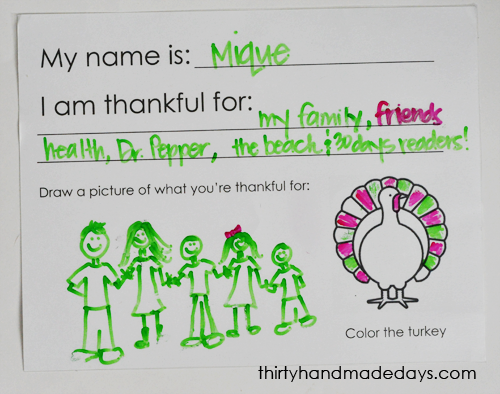 Grab a placemat to print for your kids for Thanksgiving.
In all seriousness I have lots to be thankful for.  My family and friends top the list- life wouldn't be manageable without their support.  My faith provides me with hope.  I adore my 30days readers and am amazed that people keep coming back- thank you!  And Dr. Pepper is just the icing on the cake.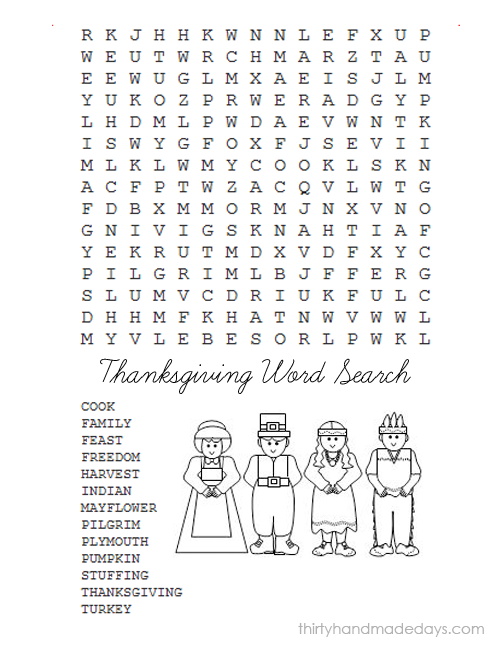 Why not add a little word search too?
What are you most thankful for ?