After the excitement of Halloween in our home, I look forward to Thanksgiving.  We eat good food, reflect on what we're grateful for and enjoy time as a family.  I admit that I don't normally go all out with decorations but this year I thought it'd be nice to jazz things up a bit and designed some Thanksgiving printables.
This post is in partnership with Minute Maid.  I am beyond thrilled to work with a company I absolutely love and believe in!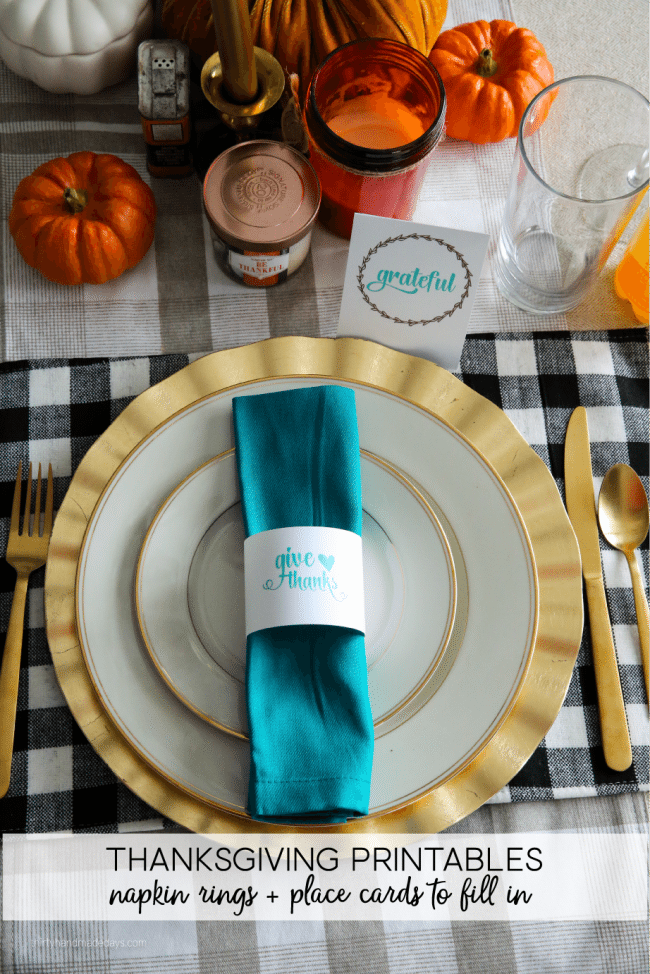 18+ years ago for our wedding, Josh and I received 12 china place settings (!!!).  It wasn't until recently when he asked (again) why we had held onto them all of these years.  I took that as a challenge and brought them out to dress up our dining room table.  I had fun gathering fall colors and making it look pretty.  While I don't love the scary stuff that Halloween brings, I do love the pumpkins that easily cross into Thanksgiving and can be used all throughout the fall.  This all set the mood for our Thanksgiving table.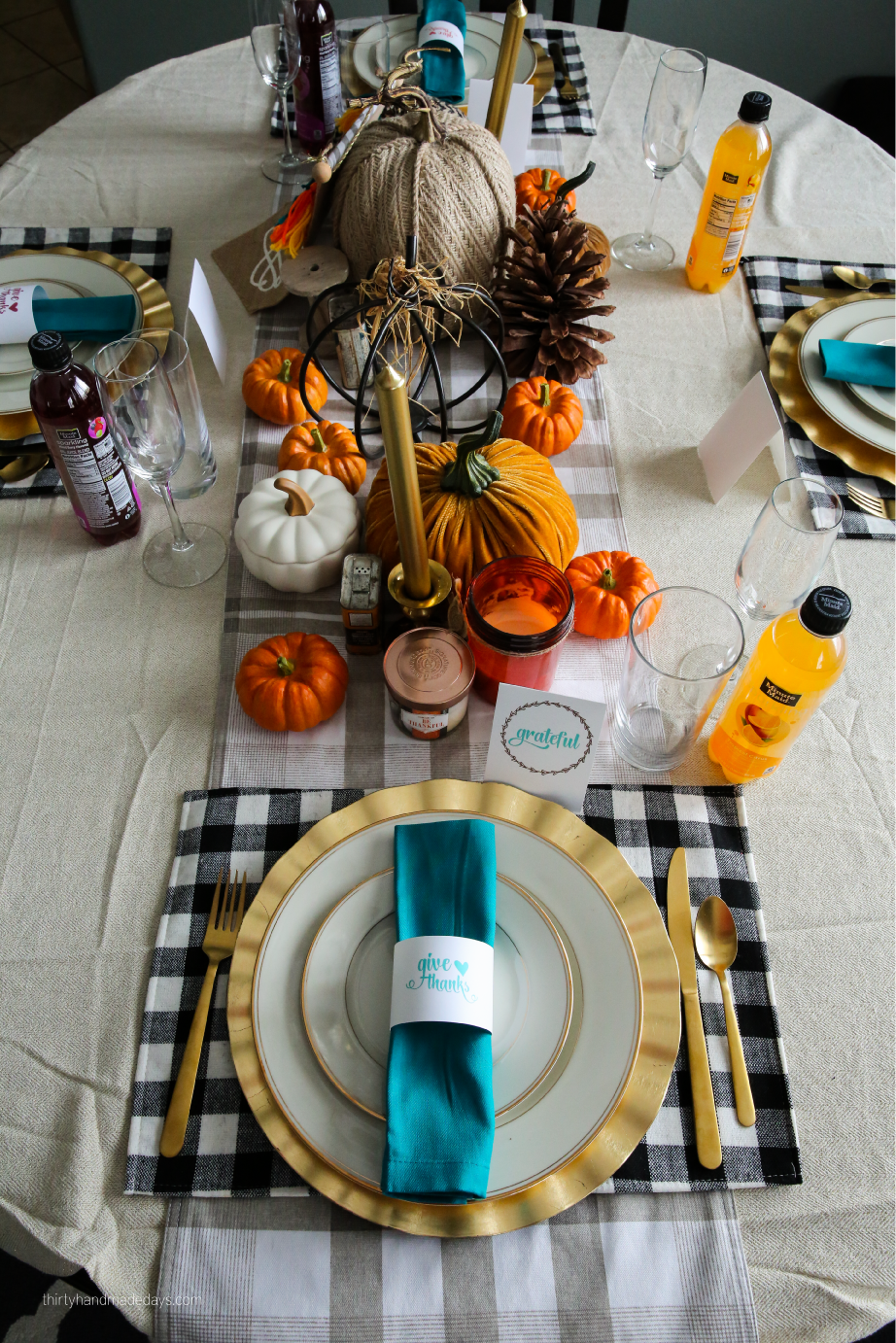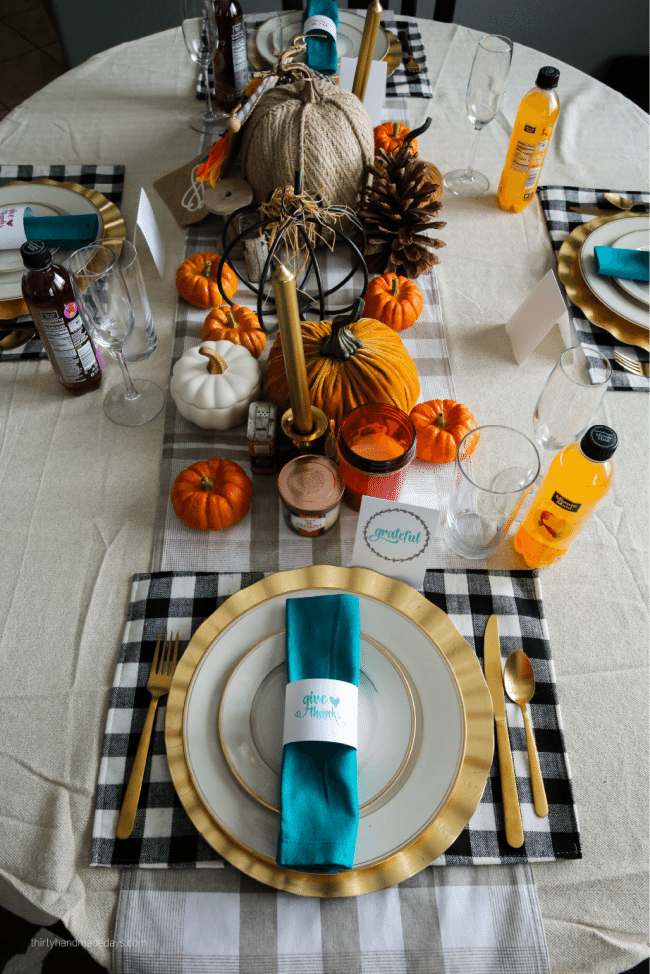 There have been a lot of highs and lows over the past year but above all else, I am so appreciative of the people I share my life with.  My friends, extended family, and especially my kids.  They teach me every single day.  I might fall short (A LOT), but somehow they manage to forgive me and love me anyway.  This parenting gig is no joke.  It can be physically and emotionally challenging – especially during the holidays! And yet, I wouldn't trade it for the world. It's this time of year that has me reflecting on the job I'm doing as a parent and appreciating those around me who lift me up.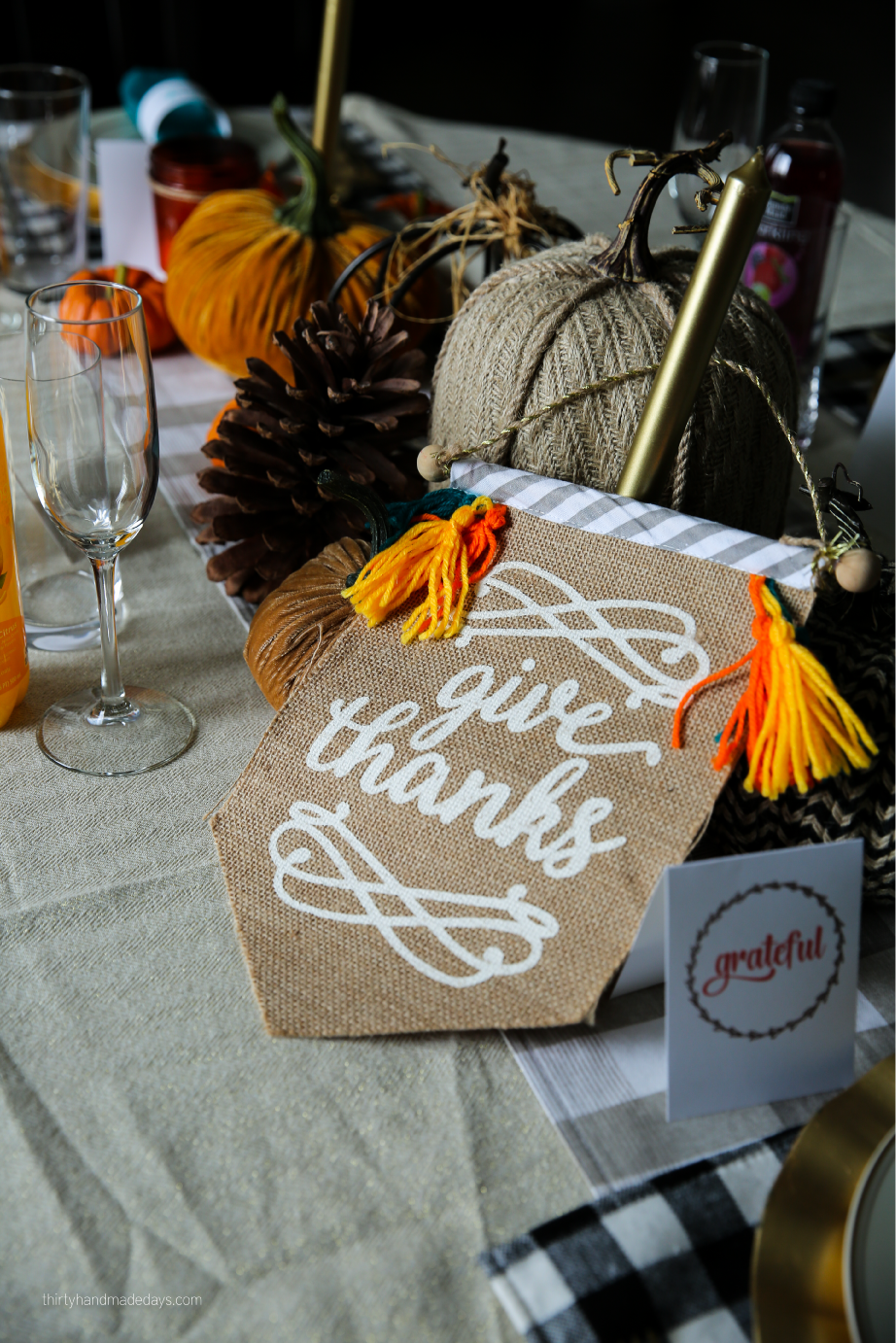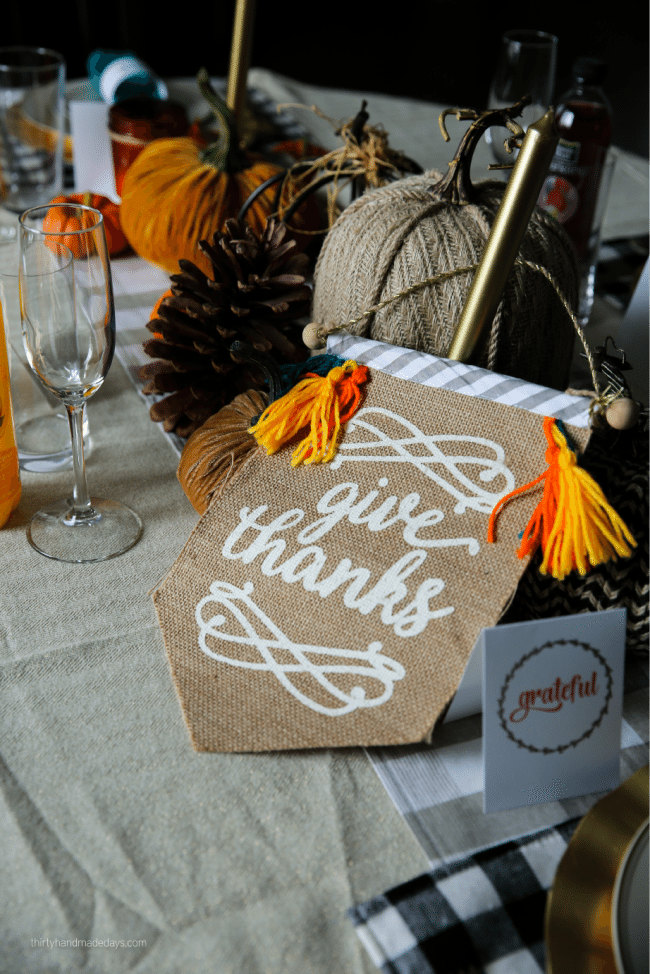 I've had the joy of working with Minute Maid on their #doingood campaign. I absolutely love everything that it stands for – Minute Maid is reminding parents of all the wonderful things they do to make a positive difference in their children's lives on a regular basis.  But it's more than that really. It's about spreading good to everyone around you – uplifting others who might need a reminder that they are in fact doing a much better job than they might think.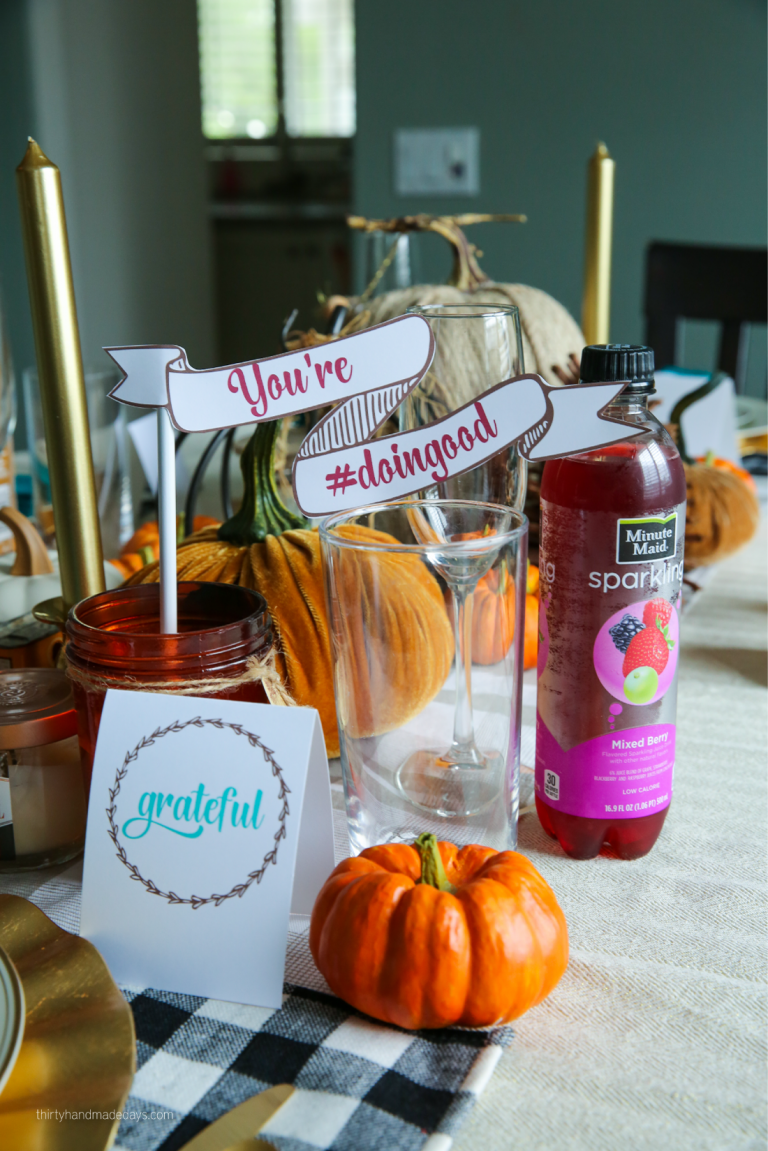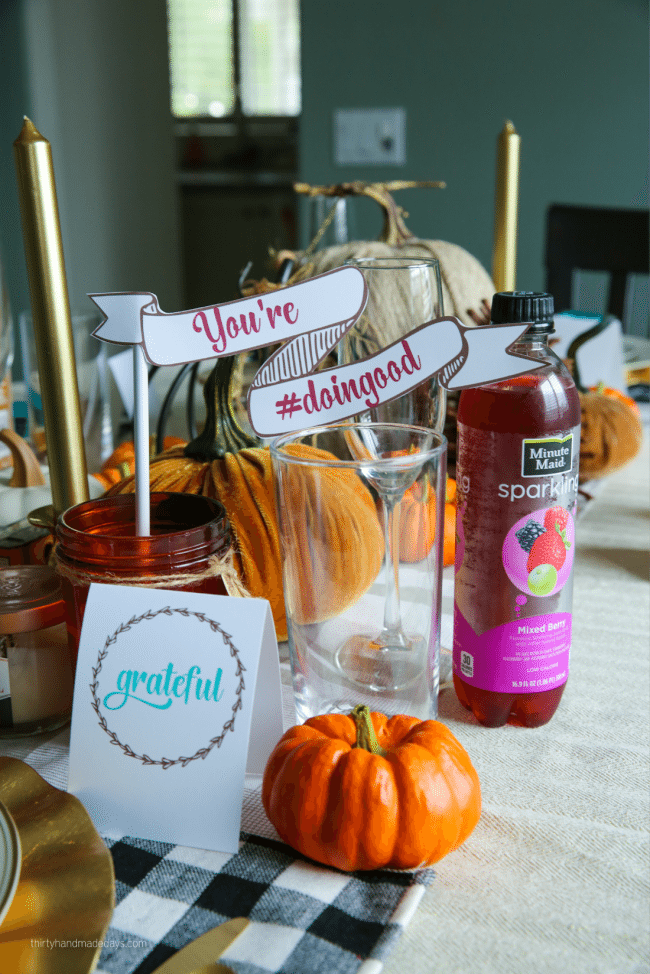 Is there a better time to tell those around you that you love, appreciate and acknowledge how awesome they are doing as a parent than Thanksgiving? I mean, any time is a good time but Thanksgiving just puts an exclamation point on it.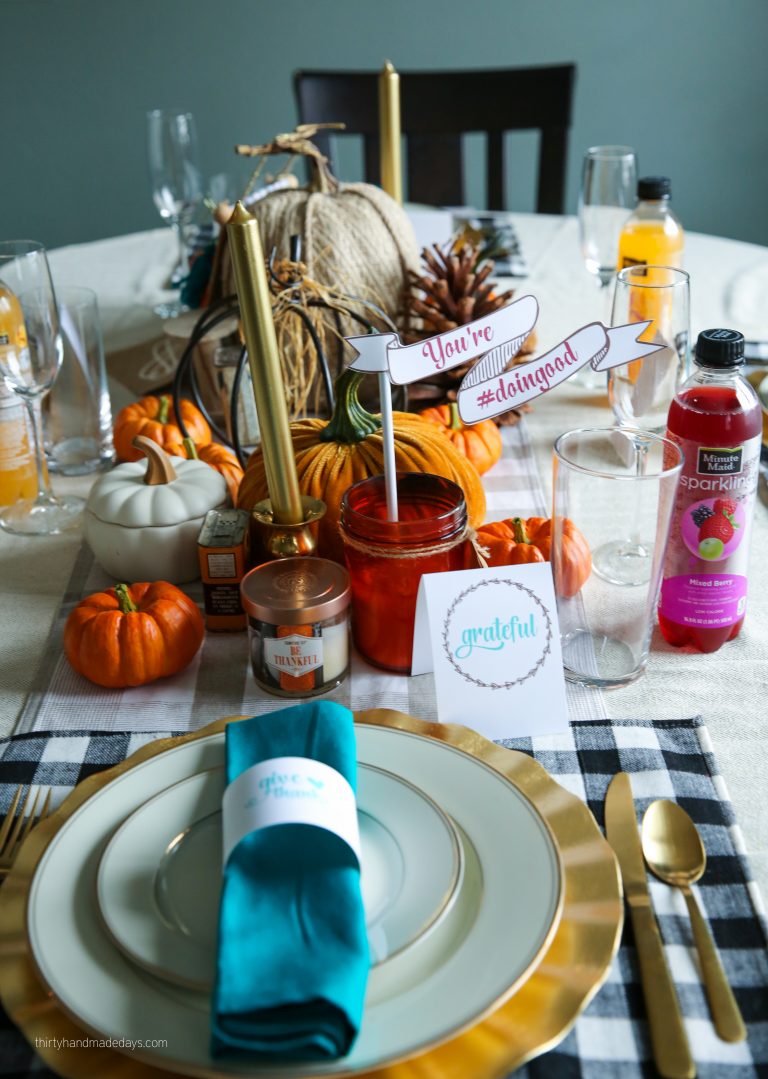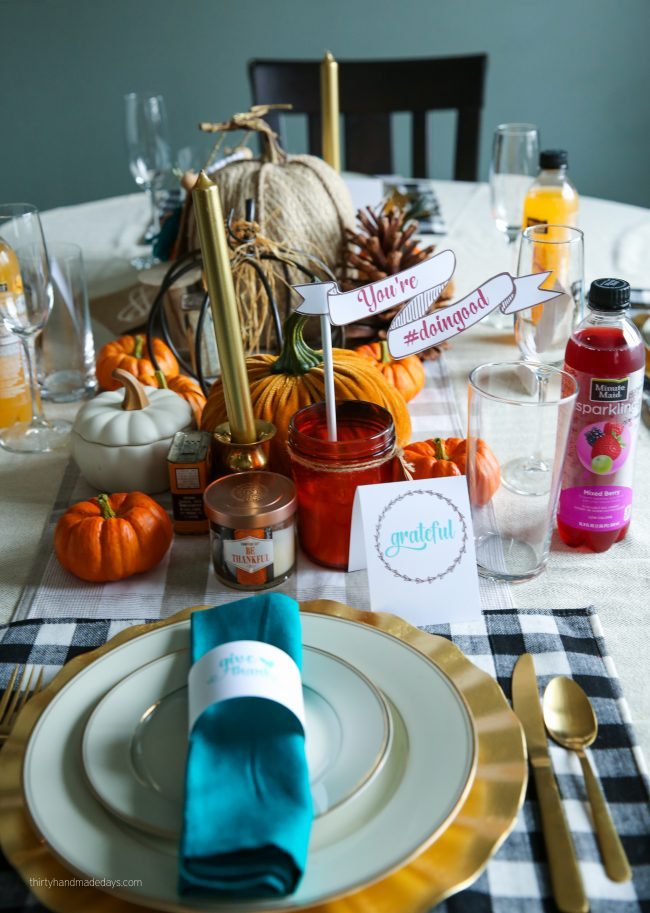 With the Thanksgiving printables I created, you can download, print and decorate your table and remind those around you of the wonderful job they are doing as a parent this holiday season.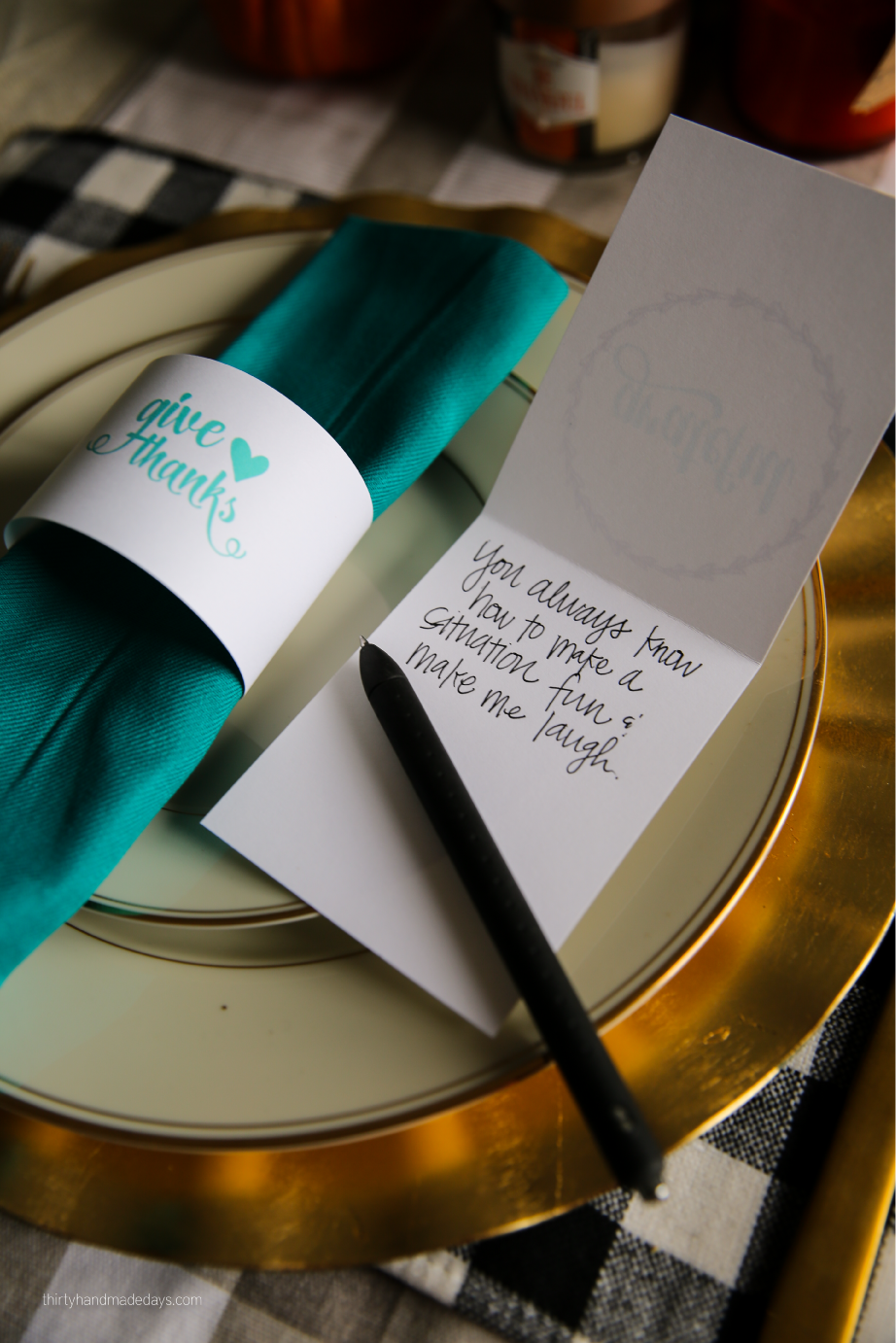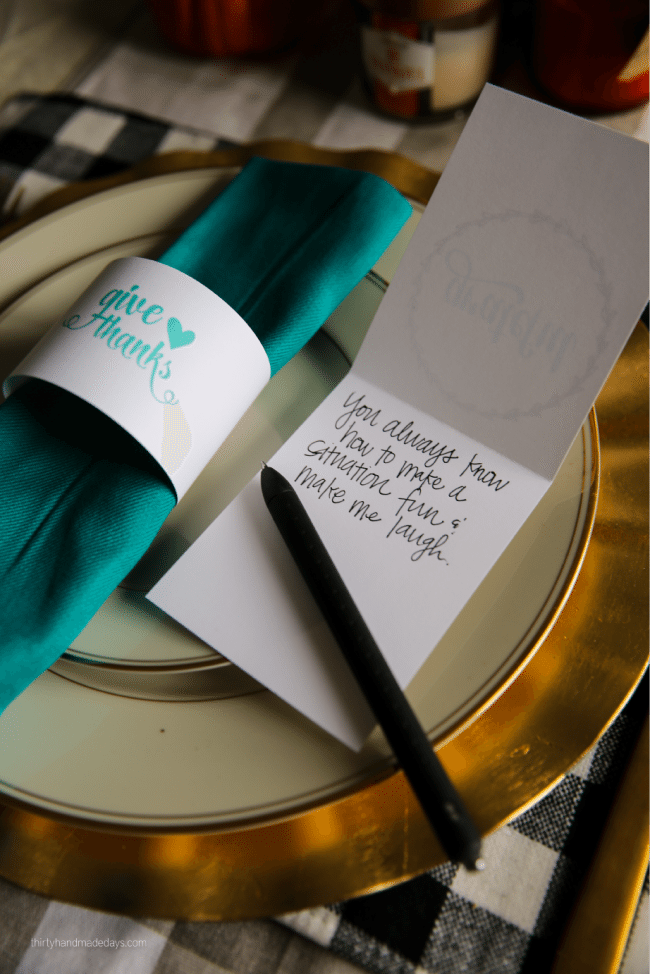 For the place cards, my hope is that you will encourage your children and family members to write down the things that they appreciate about each other. A #doingood message from your son or daughter to their dad, an aunt, or grandfather would be the greatest gift to make their day!
>>>DOWNLOAD THANKSGIVING PRINTABLES HERE.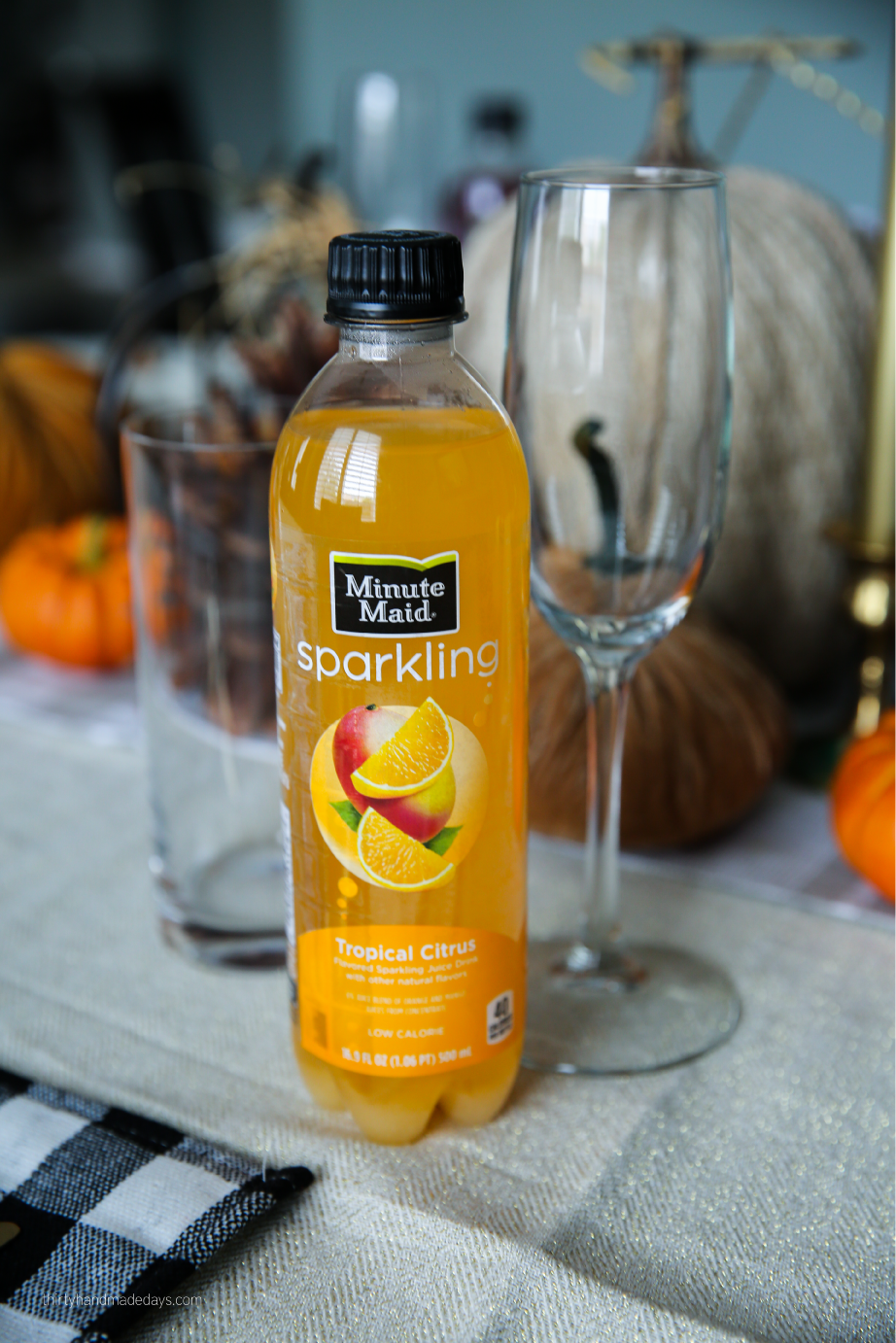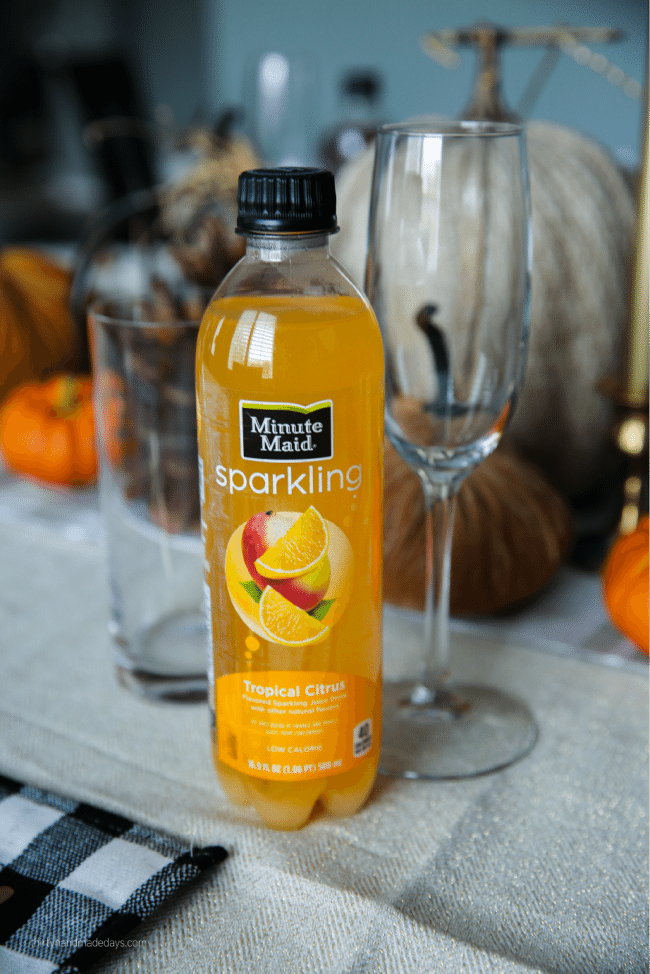 This is the perfect time of year to spread joy and Minute Maid wants to inspire you to celebrate the perfect imperfections that make the holidays special with your family. And to also celebrate and recognize others who are #doingood. Just share ideas and inspiration on how you plan to celebrate great parenting and recognize others who are #doingood during the holidays on Pinterest for a chance to win a Minute Maid holiday prize pack. (approx $500 retail value!). 
Create a Pinterest board and name it "Minute Maid #doingoodcontest"
Pin ideas and inspiration to celebrate and recognize great parenting and family moments for the holidays
Post a link of your Pinterest board in the comments below and include the hashtag #doingood


Make sure to follow along with Minute Maid and all they are doing: