Use up some leftover ham to make the best Scalloped Potatoes ever! Just like my Mom.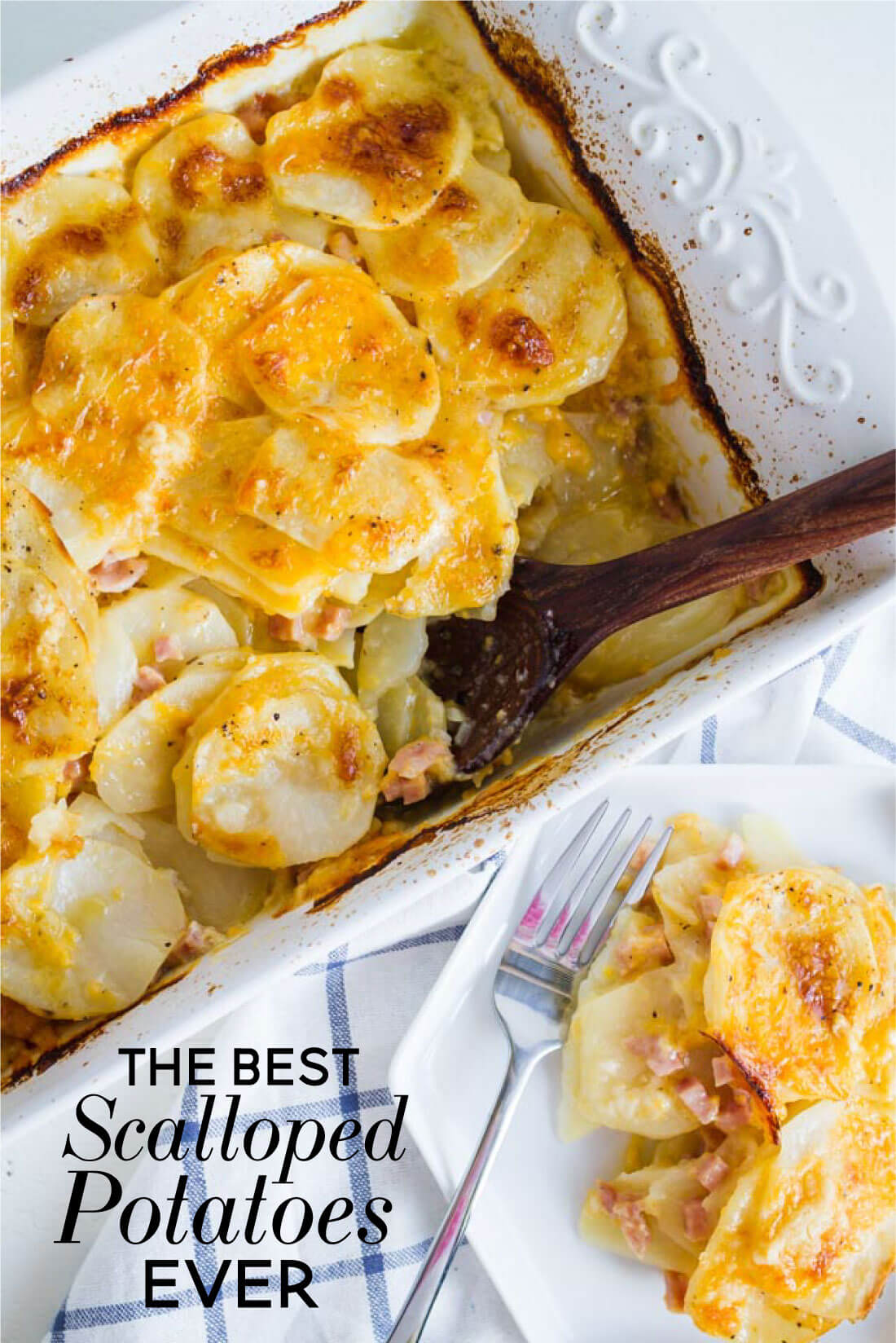 Easter is a special day.  It's definitely become even more meaningful to me over the years.  You can read all about why Easter is important to me here.  In addition to the great significance, on a lighter note.. it also means great food.  Oh how I love to get my grub on with a delicious dinner.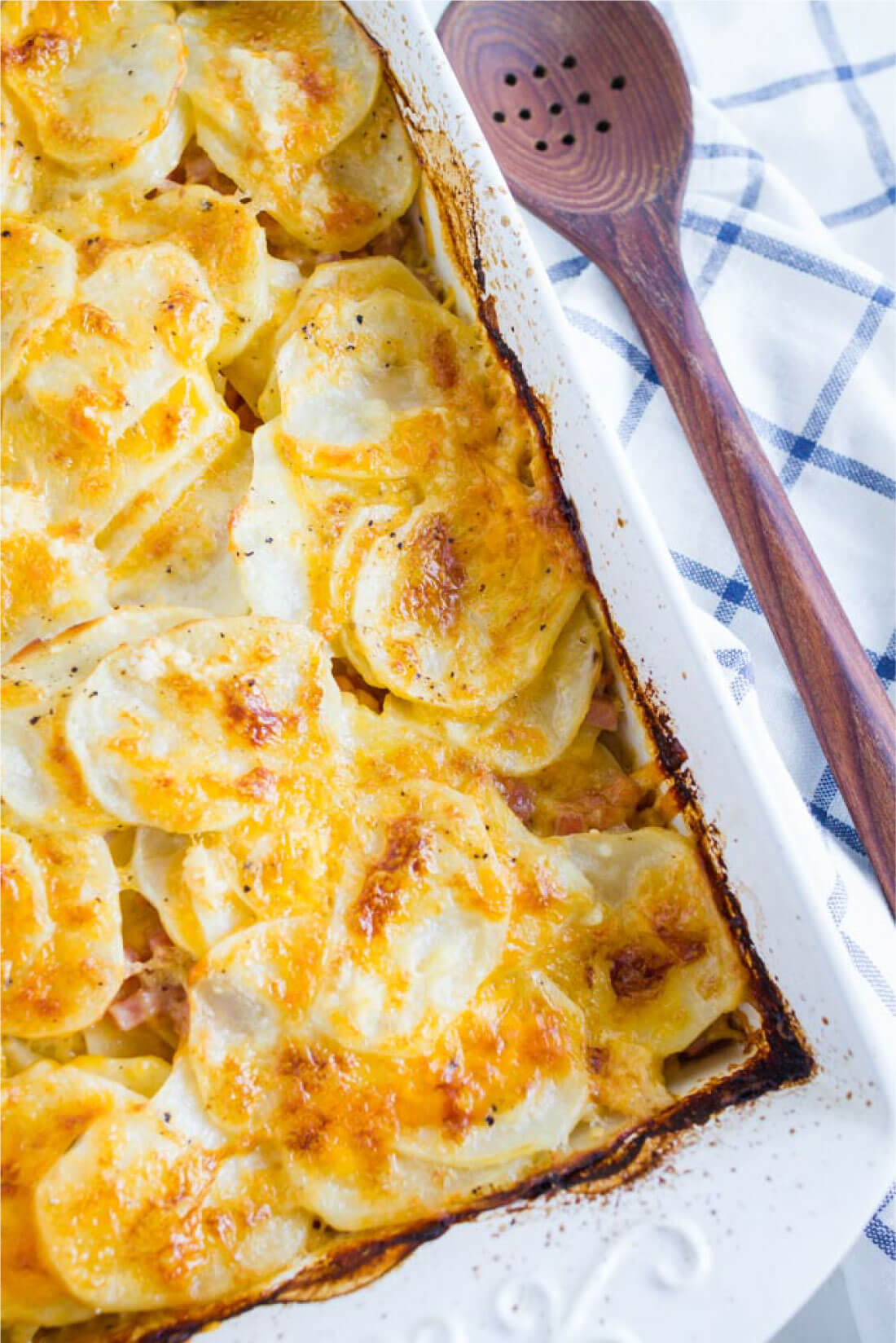 These potatoes are the ones that my Mom made growing up.  Not only are they amazing but they are ridiculously easy to make – you need some basic ingredients.  And since most people have leftover ham after Easter, this recipe is perfect to whip up with some of those leftovers.

the Best Scalloped Potatoes EVER
Ingredients
¾ cup ham cut in small cubes
8-10 medium potatoes
¼ cup butter
3 Tbsp flour
1½ cup milk
2 cups shredded cheddar cheese
salt and pepper
Instructions
Peel potatoes, and slice thinly.
Melt butter, and mix with flour and milk.
In greased 9X13, place 1 layer of potatoes. top with ⅓ of cheese, ½ of ham, ⅓ liquid mixture, light salt and pepper.
Repeat 2 times, finishing with cheese.
Cover with foil and Bake at 375 for 1 - ½ hrs, or until potatoes are soft.
Remove foil last 15 minutes.
I love every bite of scalloped potatoes but I especially love the crispy parts.  Removing the tin foil at the end makes it so that those crispy parts come up.  The cheese, the potatoes, the ham, mmmmmm.. really these are just so darn good.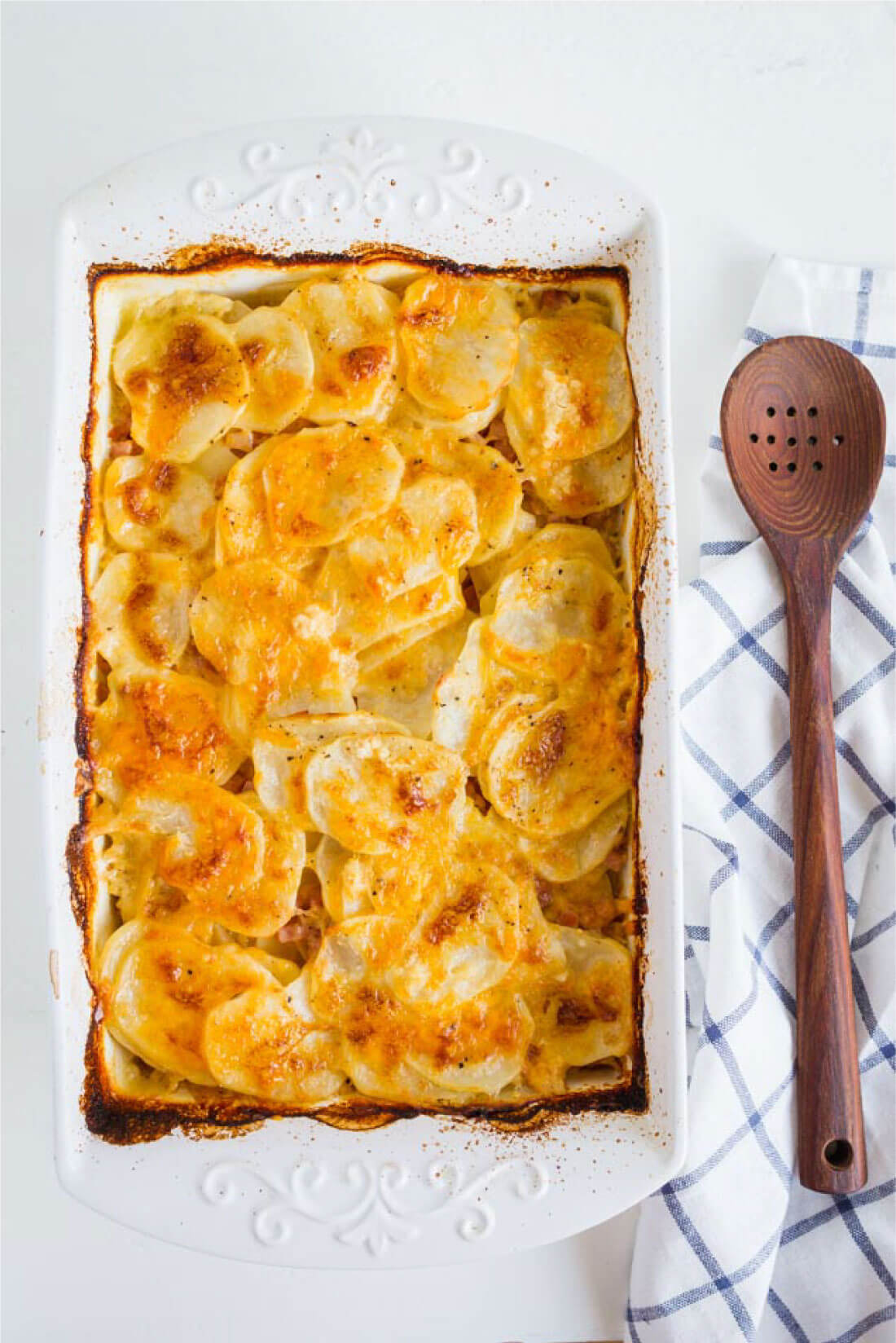 This is one of those side dishes that I could eat every single night and not get tired of it.  Much like stick of butter rice and creamed peas.  Apparently I really enjoy the healthy recipes.. you already knew that though, right?
Food photography and styling courtesy of My Name is Snickerdoodle.