I have a few friends that just straight up rock at organizing.  Everything is in the right place and they never lose anything, they seem so on top of everything.  When I've asked how they do it all, they have said the same thing – they don't.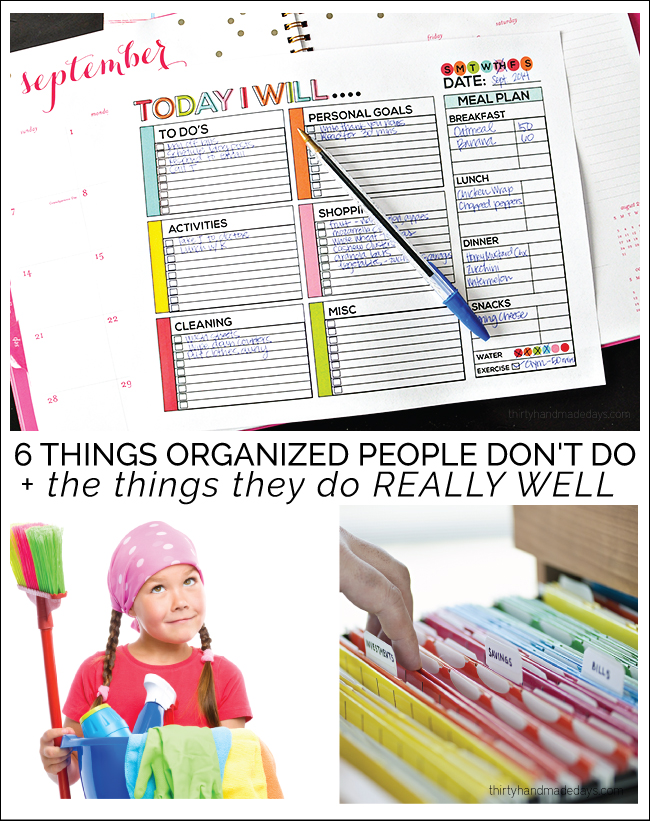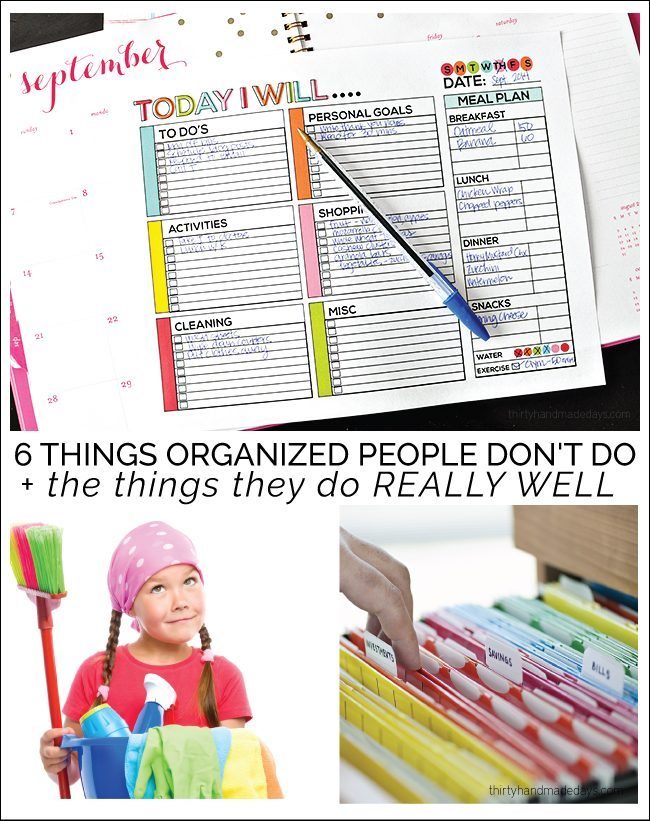 Here are some other things they don't do —
Keep things in their head
Instead of keeping a running tally of things to do in their head, organized people are the best list makers.  Some of my friends make lists because they love checking things off.
Procrastinate
Instead of waiting until the last minute to accomplish a task, most people who are organized are planners.  They know what has to be done and when.  They usually won't be the ones staying up late into the night getting a project done.  Unlike the rest of us.  Or is it just me? 
Get side tracked
They don't get side tracked by 19302392039 things going on around them.  Organized people keep their eye on the prize and do one thing at a time.
Multi- task
They don't let everything around them phase them.   They focus on one thing at a time until it's done.
Do it all alone
The most organized people I know have encouraged their spouses and family members to join in on their organization.  The bonus part of this is that they raise organized kids who know how to help and clean.
Do it all, period. 
Priorities is the name of this game.  Instead of having 220 things on their to do list, most organized people have 3-5 attainable things to get done every single day.   They learn to prioritize what is the most important thing and go for it.
So if you're struggling to stay organized like I am, work on these things that organized people rock at: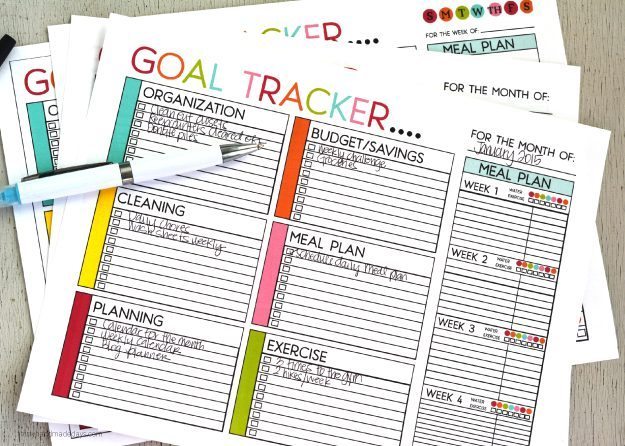 Make lists.
Plan out what needs to be done.
Take out the distractions.
Focus on one thing at a time.
Get your spouse and family on board.
Prioritize, prioritize, prioritize.
Simple right?  :)