There are so many things to do in Kauai.  I could write about Kauai for four days straight and still have more to talk about.  There is nothing quite like it.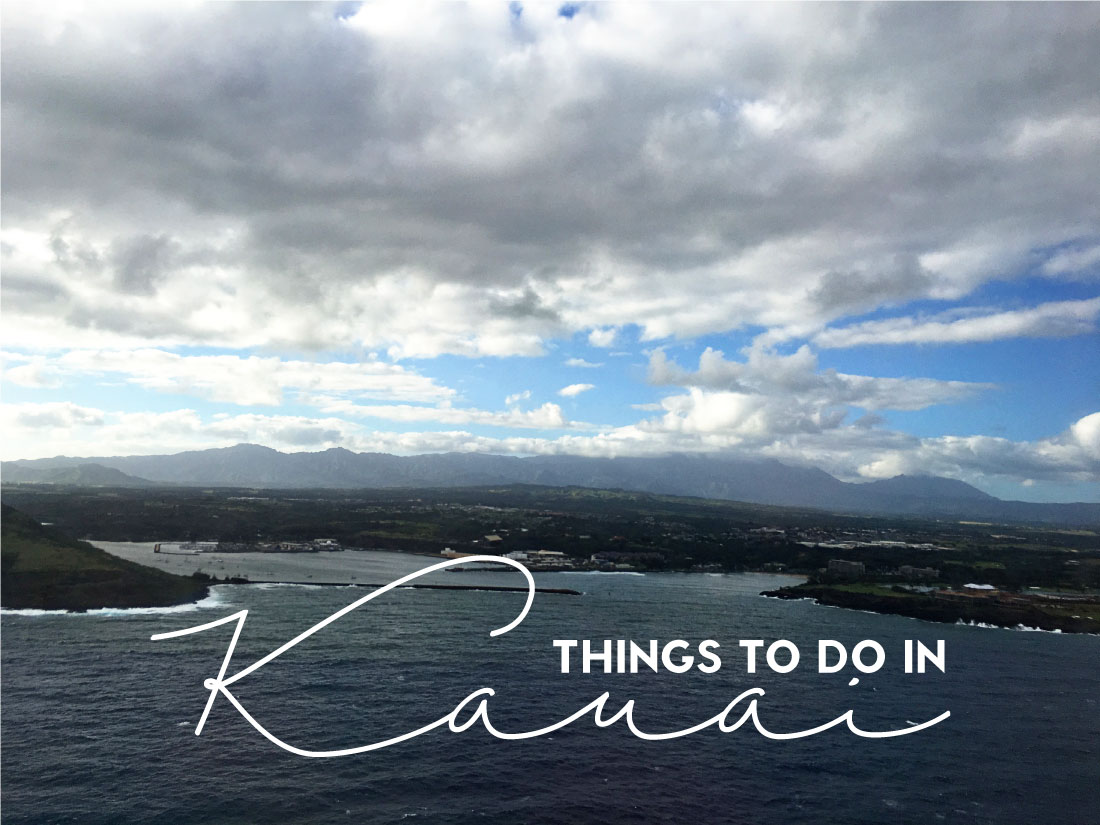 My family has traveled a whole lot, mainly to tropical places.  We've been fortunate to see the world and experience different cultures.  My Dad traveled for work and was able to take us on some pretty incredible vacations.  We went as an entire family to Kauai several years ago and I found my favorite spot on earth.  Since then I've been back a few times – with just Josh, on a girls trip and just got home from a holiday trip.  It was so amazing that we didn't want to come home!
Things to Do in Kauai
SOUTH SHORE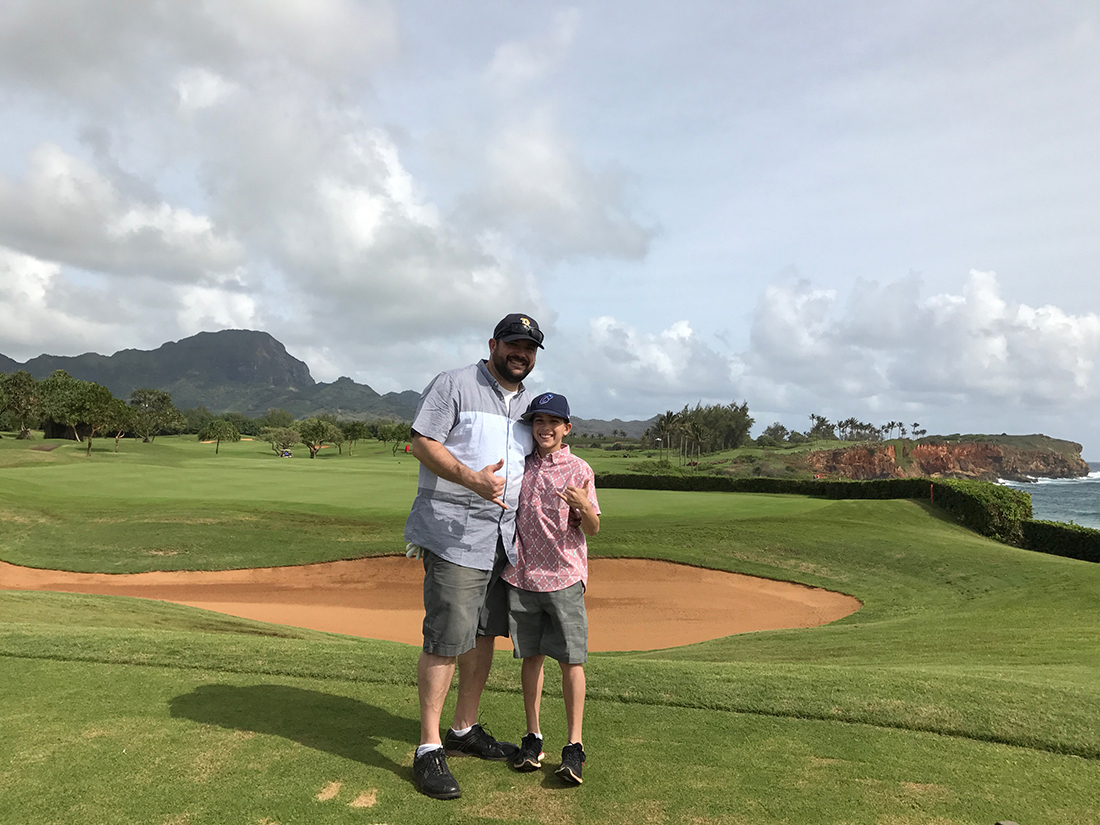 Golfing at Poipu Bay Golf Course
Josh and Drew got to go golfing on this trip and they couldn't stop talking about it.  They said the course was absolutely incredible.  They were originally just going to do the first 9 holes but then decided to do the entire course once they were there.  If golfing is your thing, don't miss out on this course.  And do yourself a favor- get the Poke Bowl from the clubhouse there.  It is pure heaven!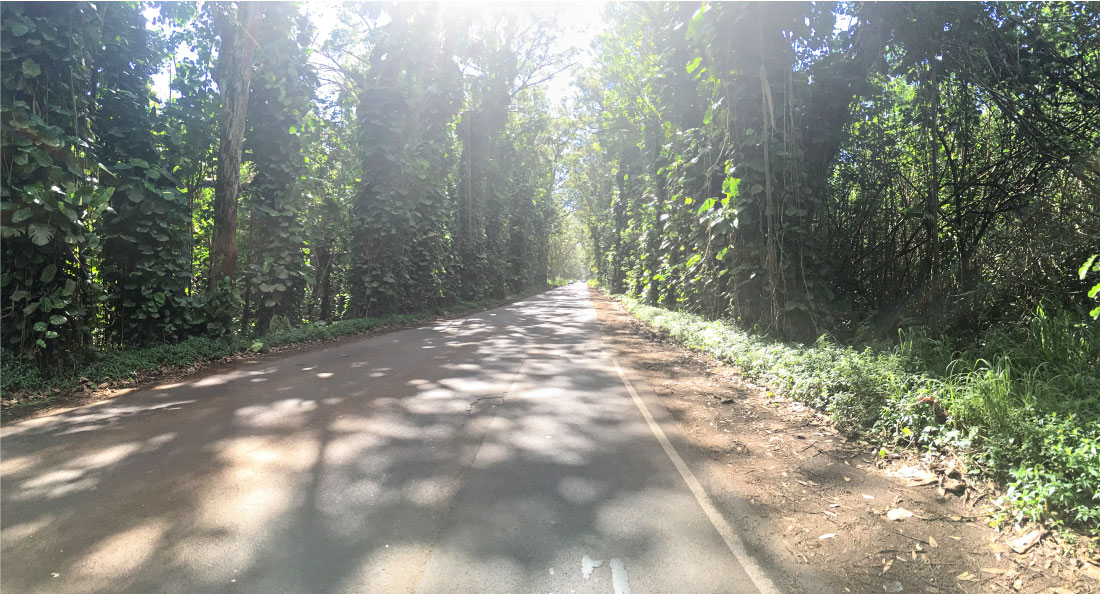 Tree Tunnel Road
While this wouldn't be considered an "activity" per-say, it is a must see in my book.  It is my favorite drive on the island.  I took lots of video and pictures of it and nothing does it justice. The original 500 trees were planted in 1911 as a gift to the community from Pineapple Baron Walter McBryd.  What a gift it was!
Honorable Mention:
Escape Room
Escape Rooms are all the rage right now (do people even use that phrase still? I might have just aged myself 10 years…).  They are everywhere.  After doing on over Thanksgiving in Big Bear, Josh found one on our first day in Kauai.  It was rainy and the ideal day to do this activity.  Escape rooms are pretty new on that island but the one we went to was cute and we escaped (barely!).
NORTH SHORE
Places to Eat in Kauai
First a note about food on Kauai – it's expensive.  There's no other way to put it.  One of the first things we do when we get there is go to Costco, Walmart (really close to the airport) or a local grocery store to stock up on breakfast foods, snacks and drinks.  We didn't eat out for breakfast at all and we had lots of drinks and snacks.  Most of our eating out was for dinner.  We accidentally went to a farmer's market on Wednesday at the Kukuiula Shopping Center and it was magical.  ALL of it.  I highly suggest going there if at all possible but there are other farmer's markets all week in different spots.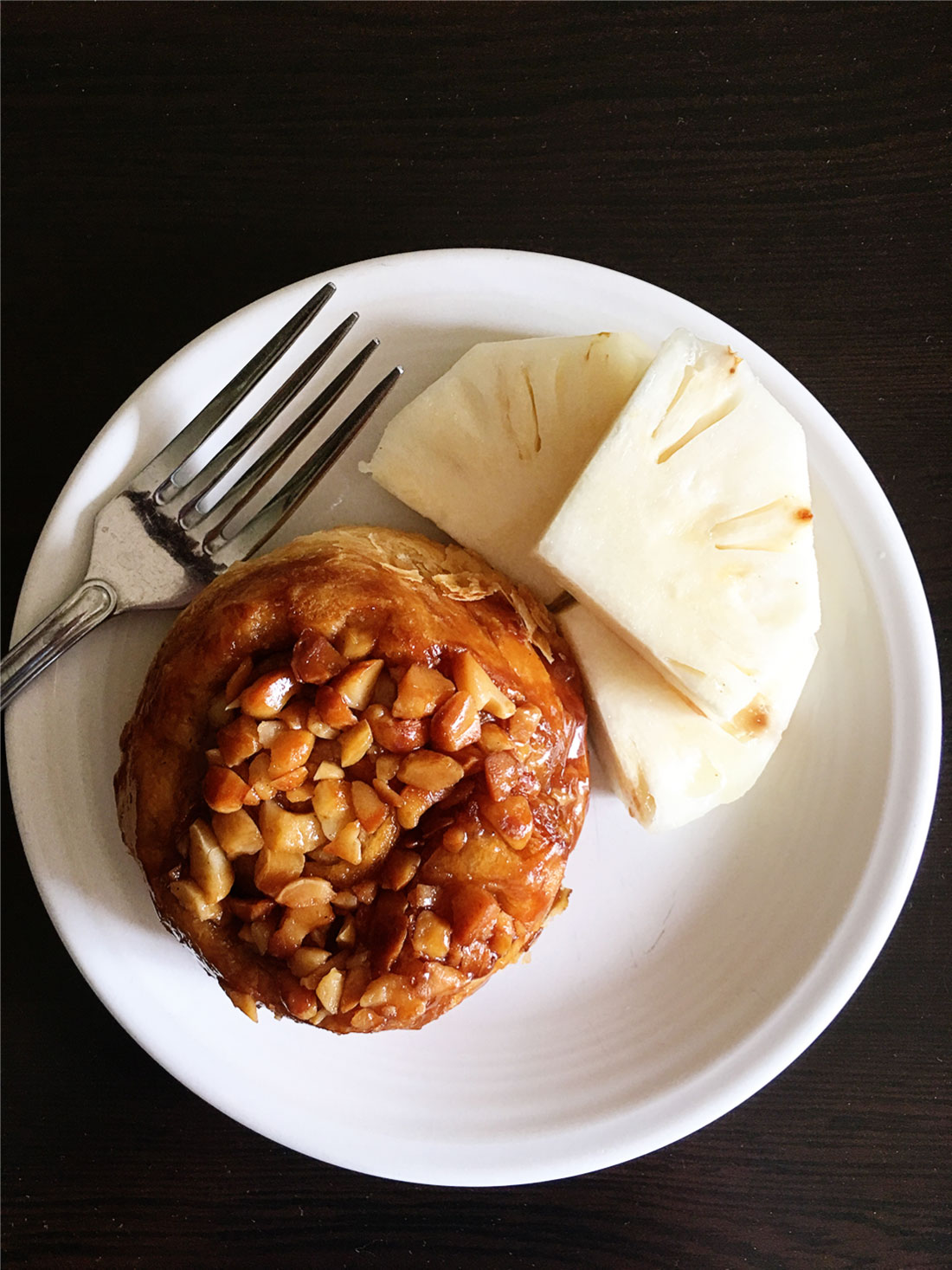 Incredible macadamia nut roll and sugar loaf pineapple from the farmer's market
BONUS SPOTS:
Aloha Spice Company
If you go to Kauai, do yourself a favor and stop here.  It is the perfect spot for souvenirs that you won't regret buying.   While it's a little bit of a drive, Hanapepe is such a charming town.  We enjoyed shopping along the small main street and the highlight was Aloha Spice Company.   There are so many types of spices, salts, and more.  If you get nothing else, GET THE PEANUT BUTTER.  You will never be the same.  They have Macadamia Nut Honey Coconut Peanut Butter or Cocoa Peanut Butter.  You can find this on the island in some stores too.
Soha Living
I found this adorable store on New Year's Eve (when we ate at Eating House 1849) and went back two more times.  It has everything Kauai and the cutest style on the island.  I wanted one of everything.  Luckily they have an Etsy shop and are opening an online store soon.  I can't wait!
Have you been to Kauai? Do you have any tips for me?  I'd love them for our next trip.  We can't wait to go back!