With a major flu epidemic spreading across the country, somehow our family has avoided it. (Buuuut….I might have just jinxed us with the sentence I wrote…yikes!)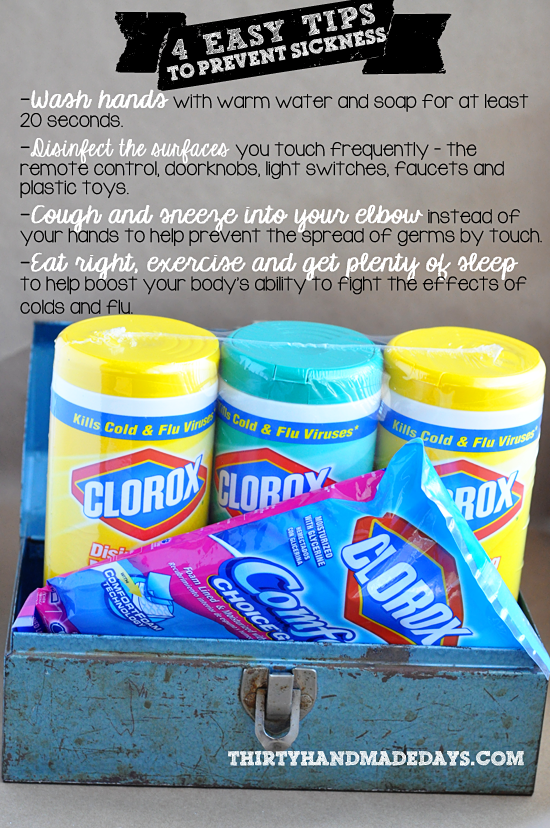 Looking at this list, I'd say we're reeeeallly lucky that we haven't gotten sick. We're good about washing hands and coughing into our elbows. And I definitely wipe down counter tops but haven't been consistent about door knobs, remote controls, light switches, etc. I picked up a pack of Clorox wipes to be used on all kinds of surfaces. They make it super easy! And no excuses from the kids either.
I'm determined to be better because on the tippy top of my goals for 2013 is organizing and having a good cleaning schedule. Something that I will actually stick to. Please tell me that I'm not the only one who falls short on consistent cleaning schedules? There's strength in numbers! My Pinterest board- Project Organization – is full of ideas on how to accomplish this goal. And I've found tons of different cleaning schedules that are awesome. But I wanted something that I could change whenever I felt the need. So I created my own— This Week's Chores printable. Chores aren't just for kids, right?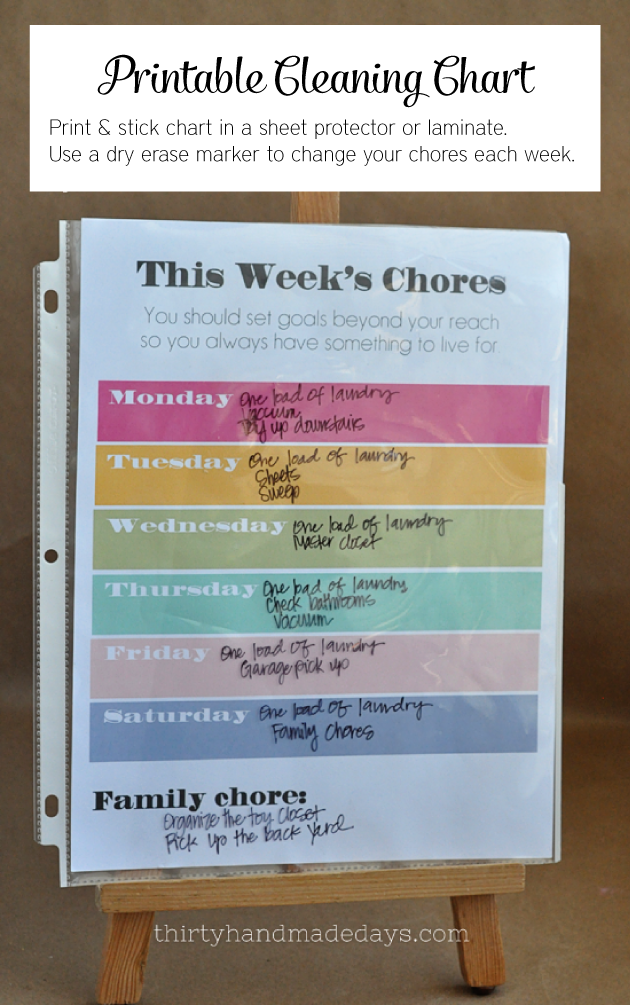 I used a sheet protector so that I could use dry erase markers for my chore chart. You could use a laminator or just print and fill out with a pen. I put "Family Chores" at the bottom because we want to be better about doing some chores as a family on Saturdays.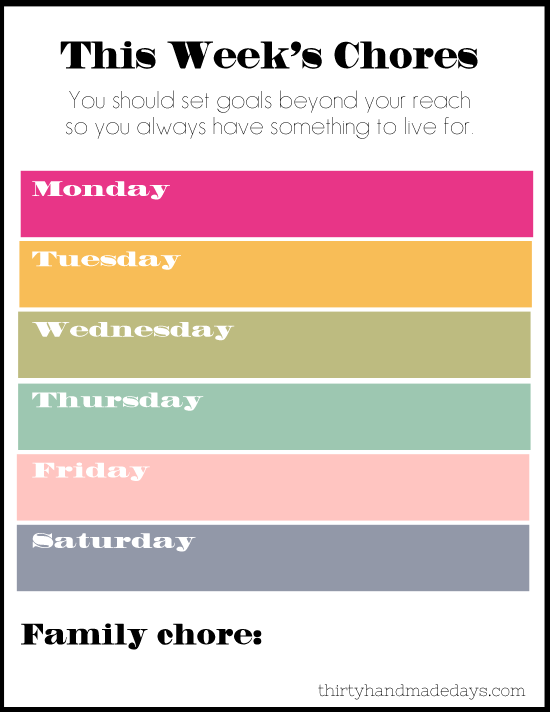 Download This Week's Chores chart. For 30days subscribers and personal use only.