This post is sponsored by the Hershey Company. All opinions are 1 million% my own and I'm happy to be working with a company I believe in.
Hello everyone!  It's Amy from My Name Is Snickerdoodle and I can't help but have a love/hate relationship with the end of summer.  With 3 little boys running around, living poolside and constantly asking for snacks all day long, it's easy for me to be 100% mentally ready for school to start again.  Ha!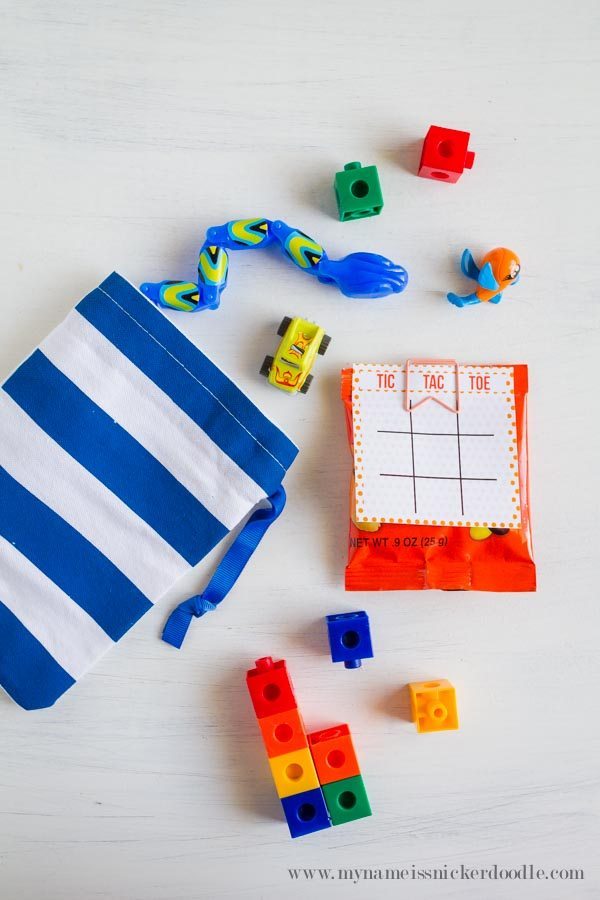 Of course I'm going to miss the smell of sunscreen, late night snuggle-fests and playing at the park all day, but I can't help looking forward to getting back to a routine and getting our life organized again. 
This year I'll have two in school and one at home with me. That involves school shopping for new clothes and supplies.  Plus, my middle child will be a Kindergartner this year so that also includes getting him registered for class and extra doctor's visits.  Our lazy days of summer will be no longer as we run around getting back to a routine.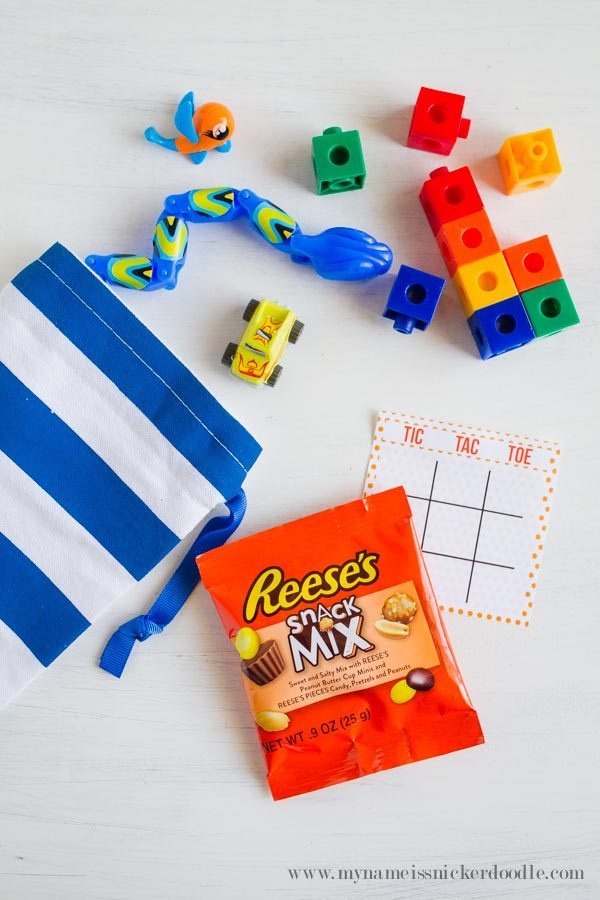 With being on the go, I like to be prepared for some of the waiting we might have and even longer car rides as we hustle around town.  I'm coming prepared with my little bag of tricks for the boys and that will most definitely include REESE'S Snack Mix Snack Size!  You can exclusively find the REESE'S Snack Mix Size at CVS and each bag includes individually wrapped snack size bags that are a perfect fit for on the go!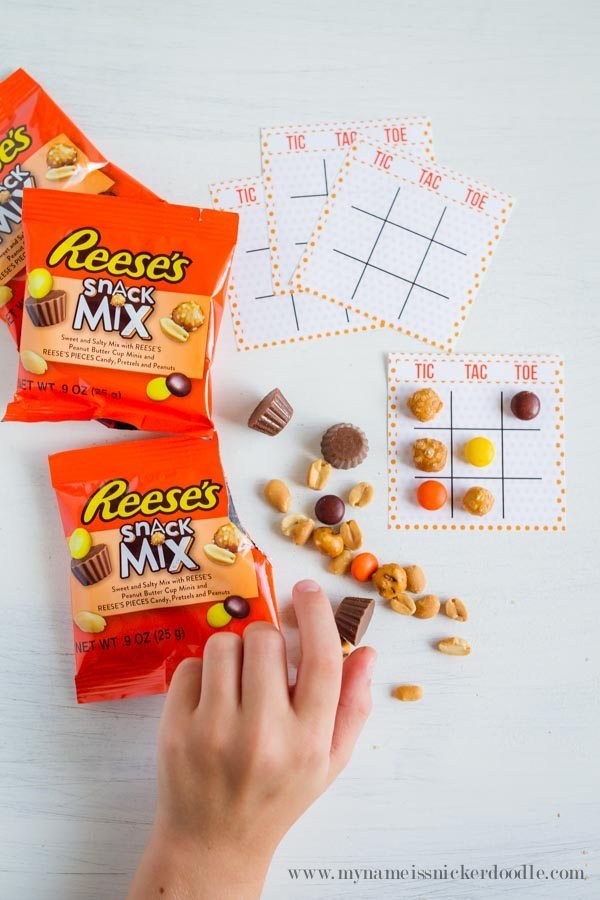 I had some reusable canvas bags on hand that were the perfect size to fit a few little trinket toys and a one REESE'S Snack Mix Size bag.  I know my littles will be entertained for a while with my little bag of tricks.  As a mom you know how precious those happy moments can be when you child is content!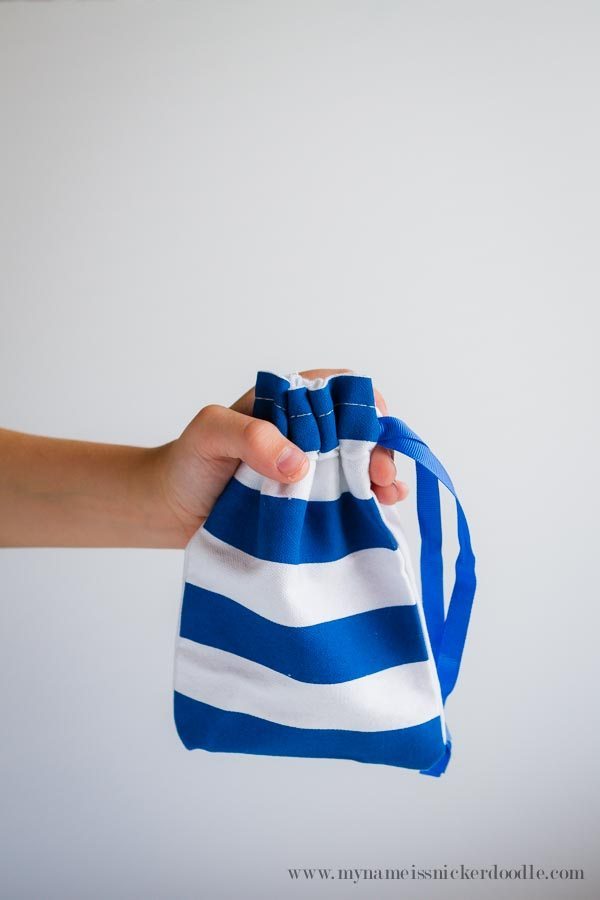 For those extra minutes we might be out and about, I included a cute Tic Tac Toe printable that is just the right size to clip to the REESE'S Snack Mix Snack Size.  The sweet and salty mix includes REESE'S Peanut Butter Cup Minis, REESE'S PIECES Candy, Roasted Salted Peanuts and Mini Pretzels.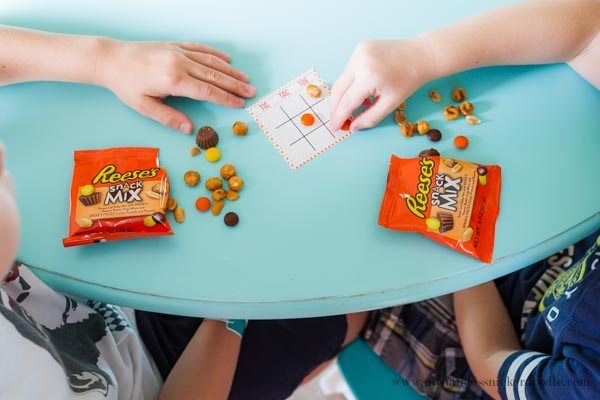 They are perfect "game pieces" to play with a friend or sibling.  You can print off as many as you need.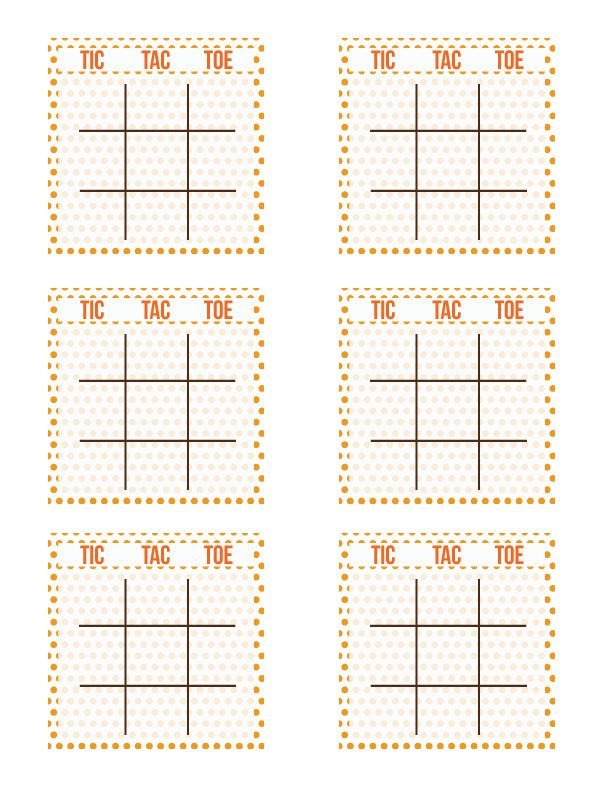 Put your own little bag of tricks together, toss it in your purse and help keep those adorable busy kids of yours entertained as you get back to a routine this year!  They are going to love the little surprise of the REESE'S Snack Mix Snack Size in there.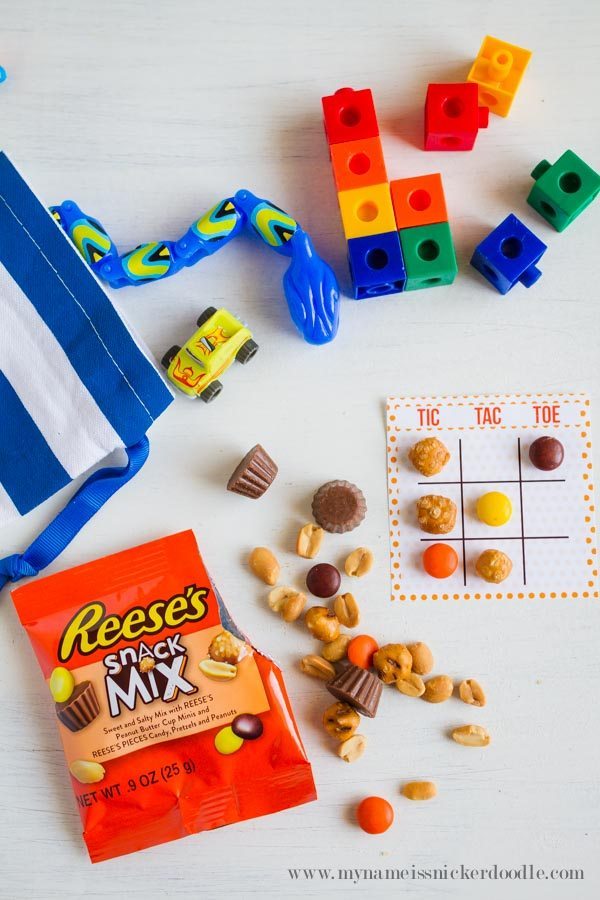 And don't forget to include one for yourself!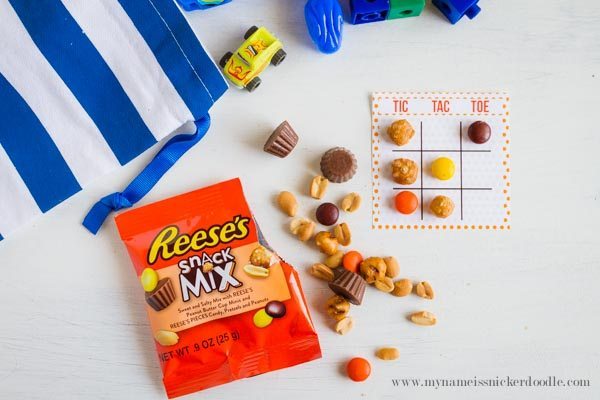 This is a sponsored conversation written by me on behalf of Reese's. The opinions and text are all mine.