My family loves loves loves chocolate.  I'm a vanilla girl.  But I bake with chocolate for the fans in my house. These Milk Chocolate Chip Pancakes hit the spot for everyone!  And yes, I even approved.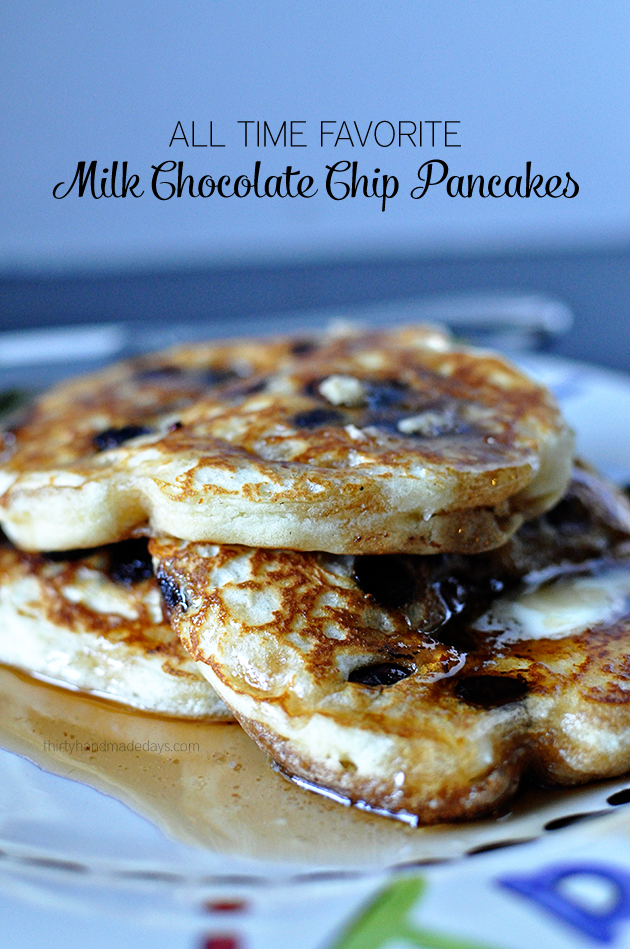 These pancakes are easy to make and so light and fluffy.  Yum!  They taste great on their own but I added a little extra butter and syrup for our family.  Heaven!  I don't normally make big breakfasts every day but for the weekend or a birthday, this fits the bill for sure.   We use the "special plate" for those days.  The birthday boy or girl gets to choose whatever they like for breakfast and dinner.
All Time Favorite Milk Chocolate Chip Pancakes
Ingredients
3 tbsp butter, melted
1½ c. all-purpose flour
3½ tsp baking powder
½ tsp salt
1½ tbsp granulated sugar
½ tsp vanilla
1¼ cups milk
1 egg
2 tbsp water
1 c. milk chocolate chips
Instructions
Melt the butter in a microwavable bowl.
Add flour, baking powder, salt, and sugar and whisk until mixed.
Add vanilla, milk, egg and water.
Stir until well mixed, approx 2-3 minutes.
Batter should be fluffy.
Heat skillet over medium heat.
Spray with nonstick cooking spray or butter.
Pour mix into center of heated skillet.
Immediately add chocolate chips on top.
Cook on one side until holes start to bubble up.
Flip and heat through on the other side.
Add syrup or powdered sugar to top off.
Recipe slightly adapted from My San Francisco Kitchen. 
I use Ghiaradelli's Milk Chocolate Chips- they are the best in my chocolate chip cookies and so good in these pancakes too.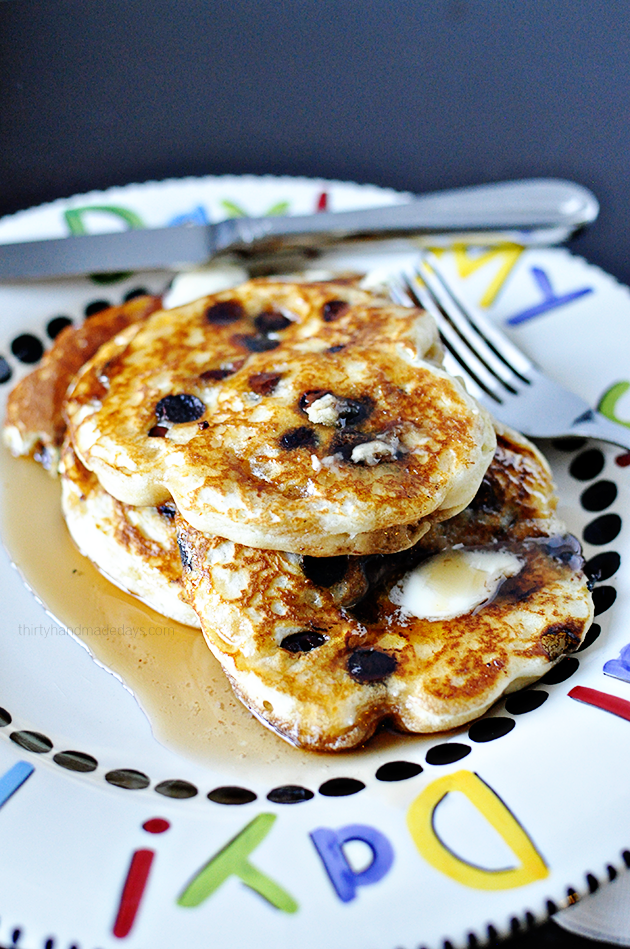 Looking for other breakfast ideas?  We love these recipes: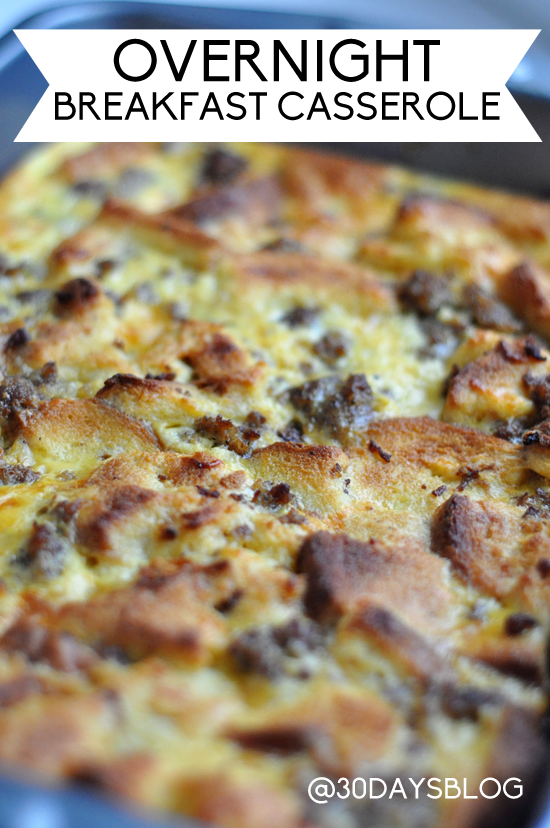 Overnight Breakfast Casserole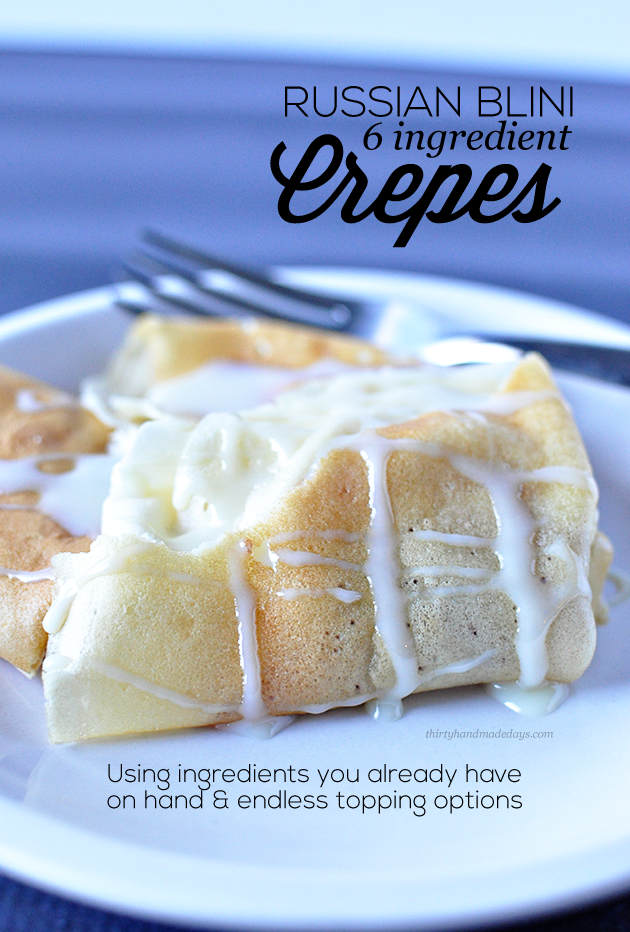 Crepes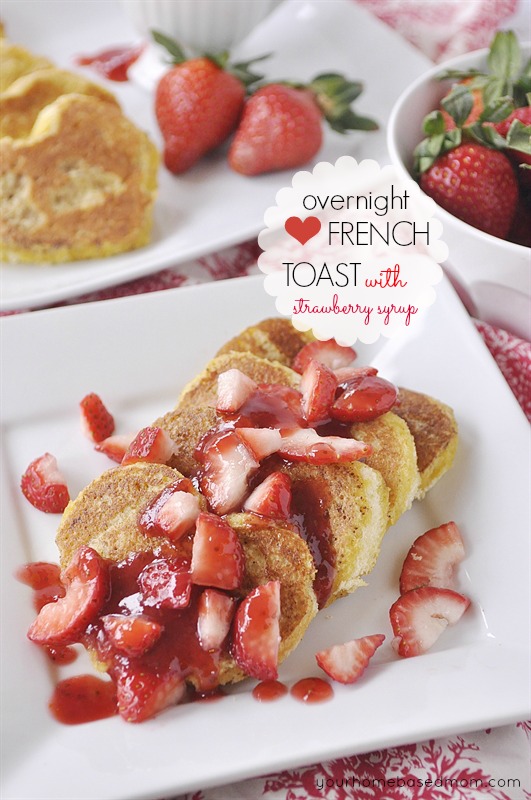 Overnight French Toast with Strawberry Syrup