This post is in partnership with Go RVing. I am beyond thrilled to work with an organization I absolutely love!
From a girl who hates tent camping, here are my tips to having an incredible time while RVing.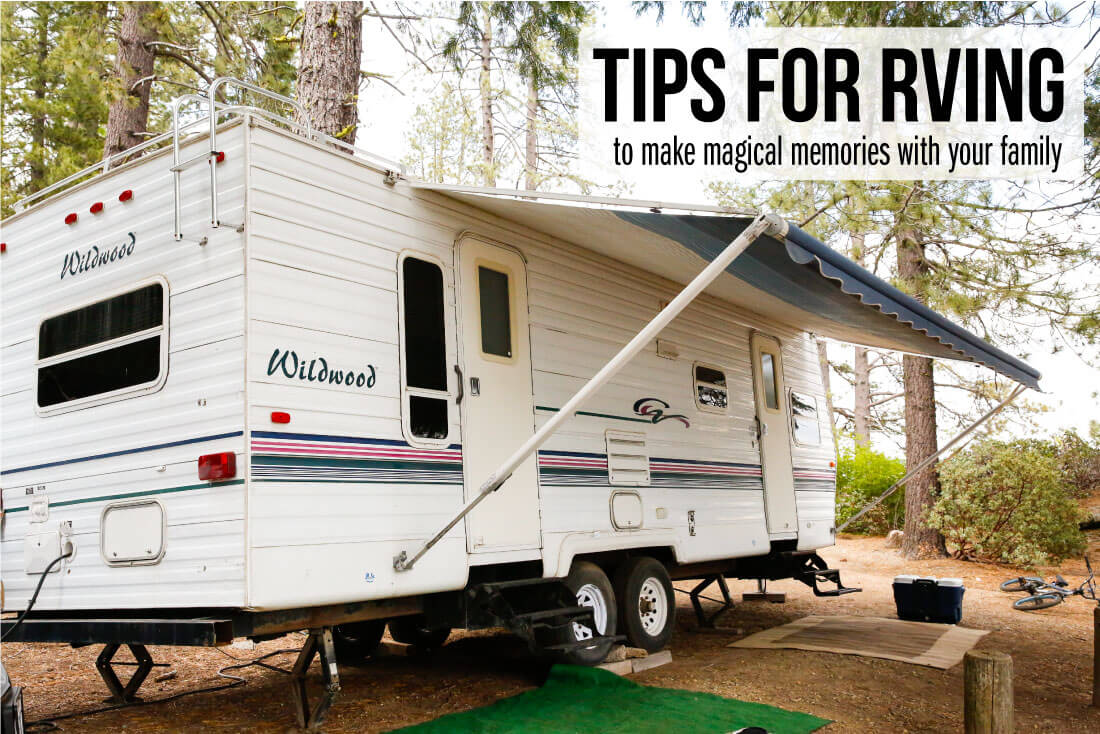 As I've alluded to a few times, tent camping is not my favorite thing in the world.  But last year we found a good compromise by renting an RV.  We get all of the benefits of being in the great outdoors without having to sleep on the cold, hard ground.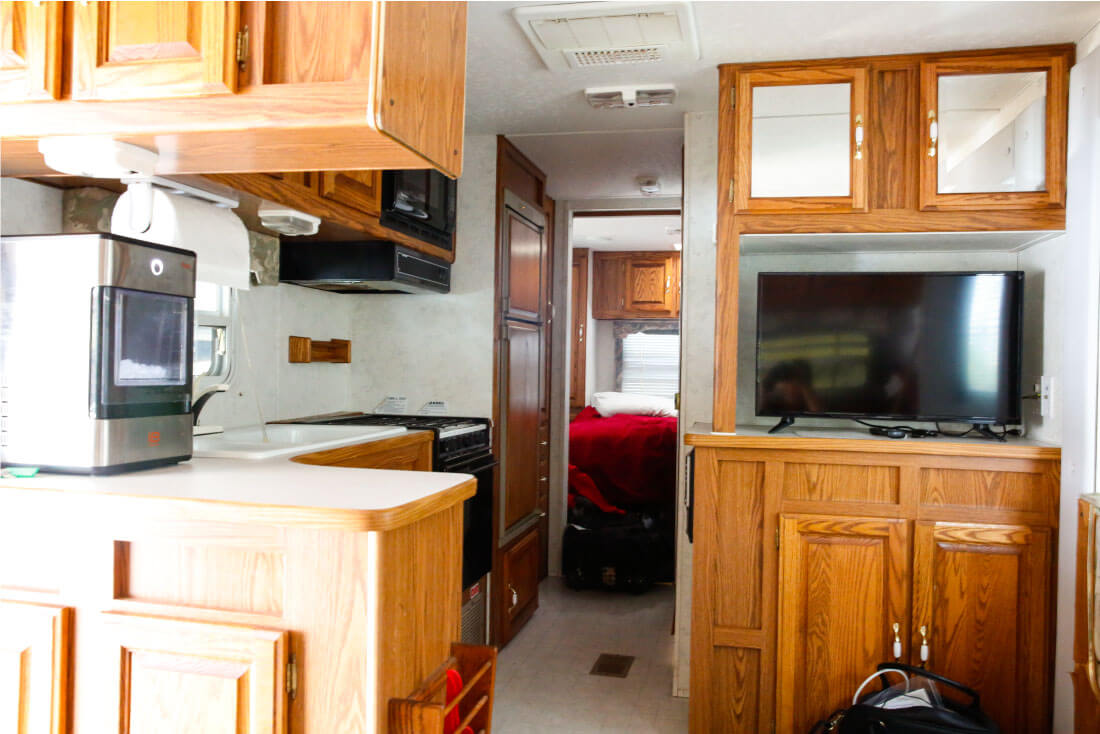 Did you know that you can rent an RV to be delivered to a campsite?  That's exactly what we did.  And there are companies all over that do that.  There are so many options – rent an RV to drive to your destination, rent an RV to be delivered to wherever you want to go, rent an RV at a campground, buy an RV, share an RV with friends, etc.  You can own an RV for as little as $6,000!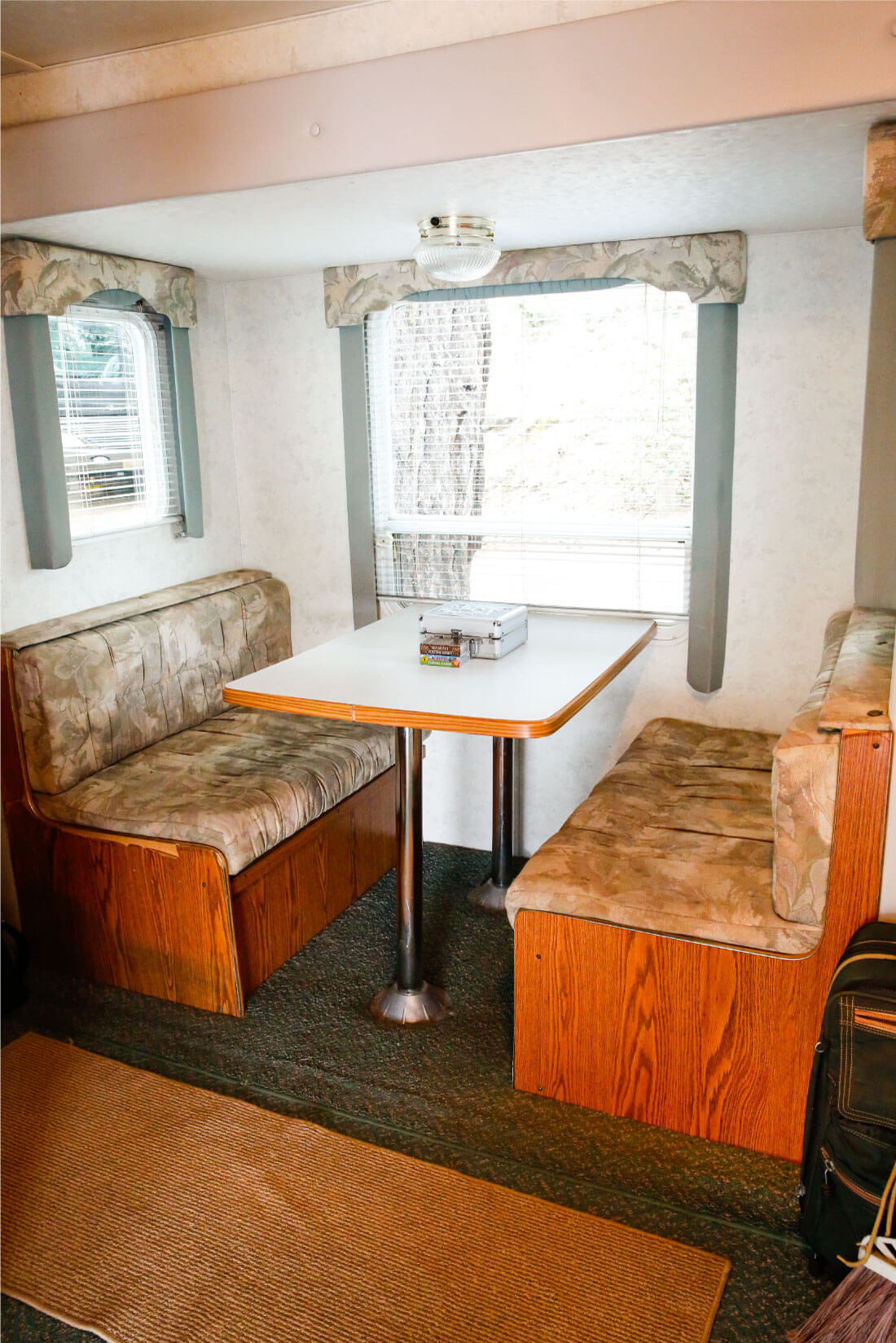 We had plenty of room on our RV to store food, clothes, and everything we needed for our trip. We also brought our own sheets, pillows and blankets to make it super comfortable.
I could write for five days on how to have a success RV trip but here are some of my top tips:
Schedule in advance if you want a really good spot.
I know, I know.  One of the great things about RVs is that you can hit the road and stop anywhere.  But for our favorite place, we had to book over six months in advance.  Our spot was amazing.  We will keep booking far in advance to make sure we get our favorite spot!
We had site 119 at Camp Edison in Shaver Lake, CA.  It was breathtaking.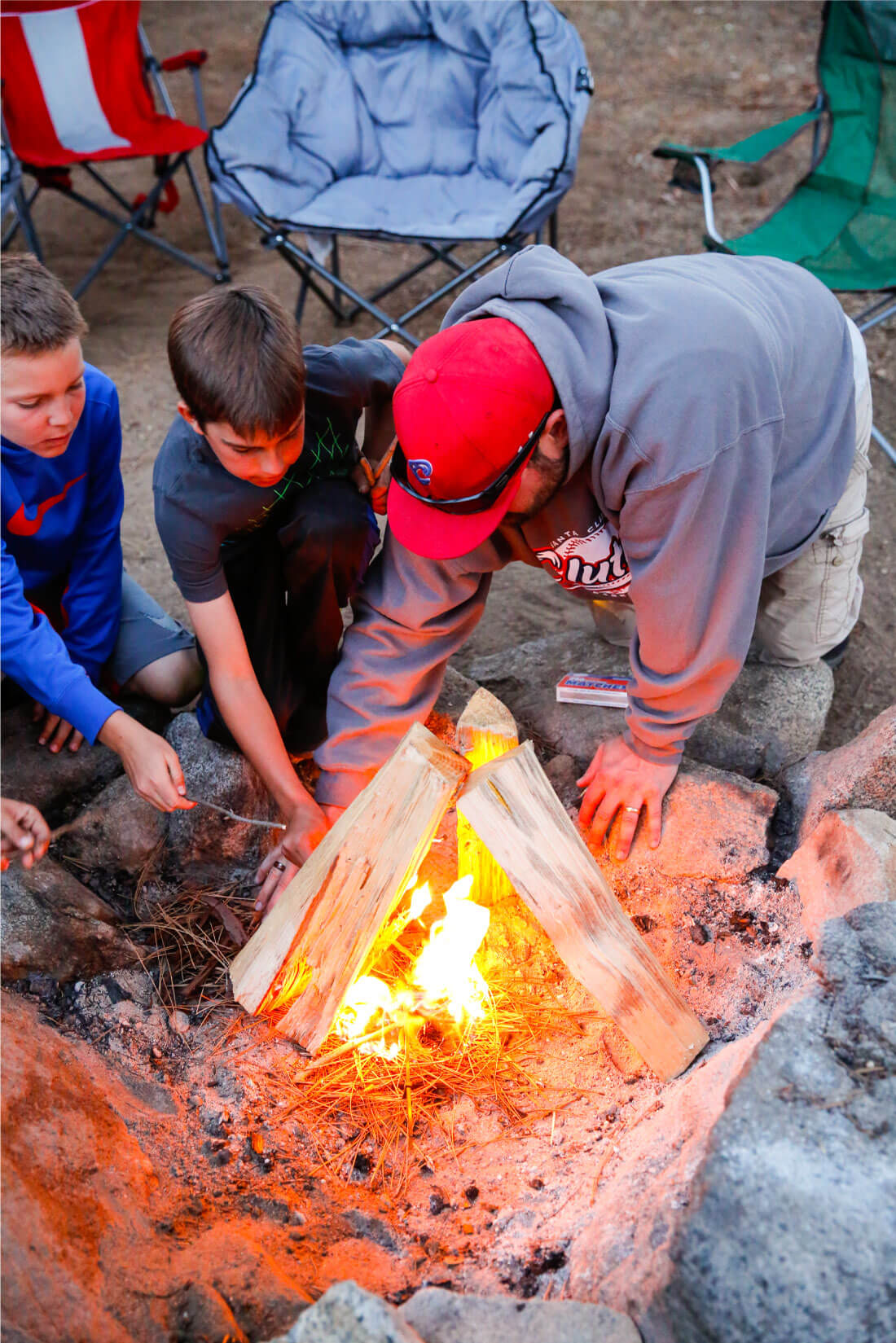 Take the opportunity to learn and try new things.
My boys love the outdoors.  They had the opportunity to fish, kayak, whittle, ride in the boat on the lake and more.  Since Josh is a boy scout leader, he loved teaching the other boys how to build a fire.  He also showed them how to whittle.  And offered some tips to Drew for kayaking since it was his first time.  One of the best things about rving is that you have the chance to explore and go out of your comfort zone.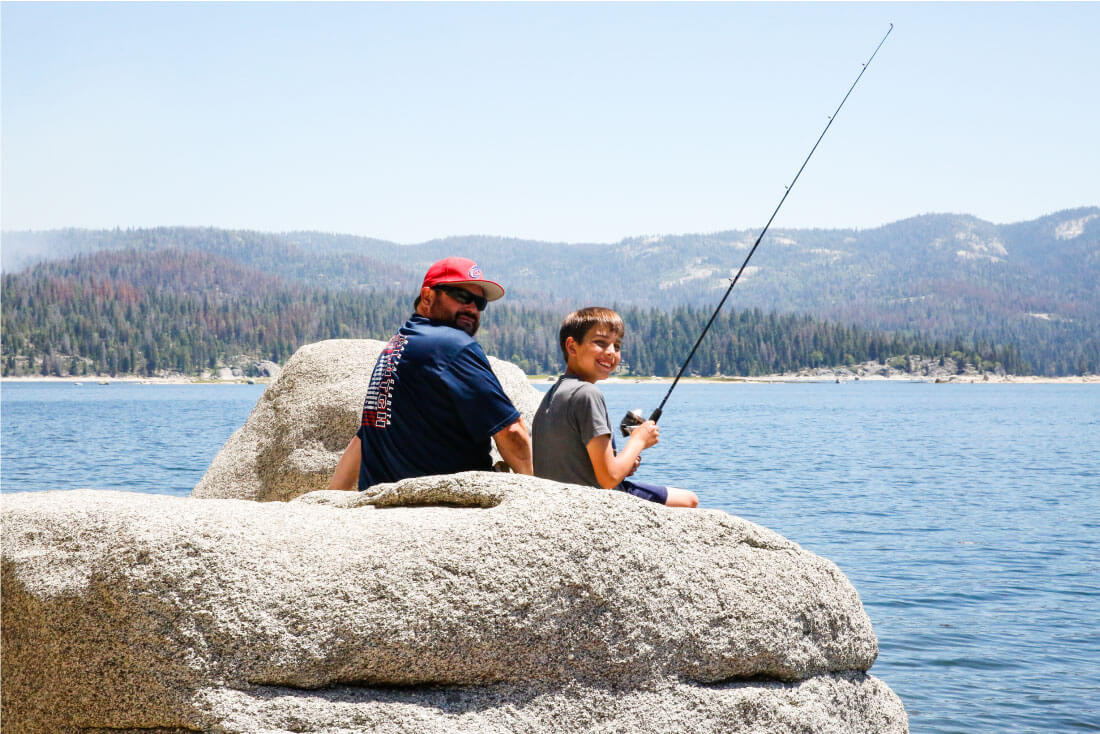 Drew spent hours and hours on the rocks trying to catch a fish.  With no luck.  Sad!  I was impressed that he was so laser focused on catching something.   He got up early to fish.  Stayed late to fish.  Either way, the scenery was beautiful!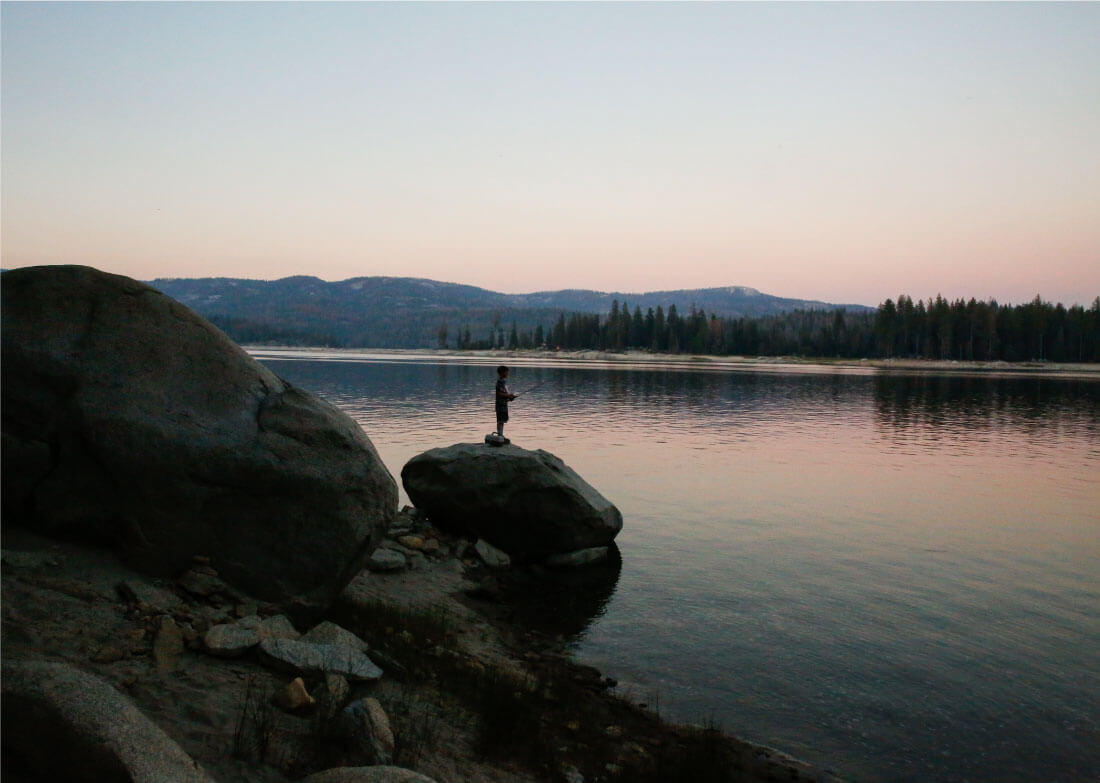 I'll forever have his dirty face ready to fish stuck in my mind from this trip.  So sweet!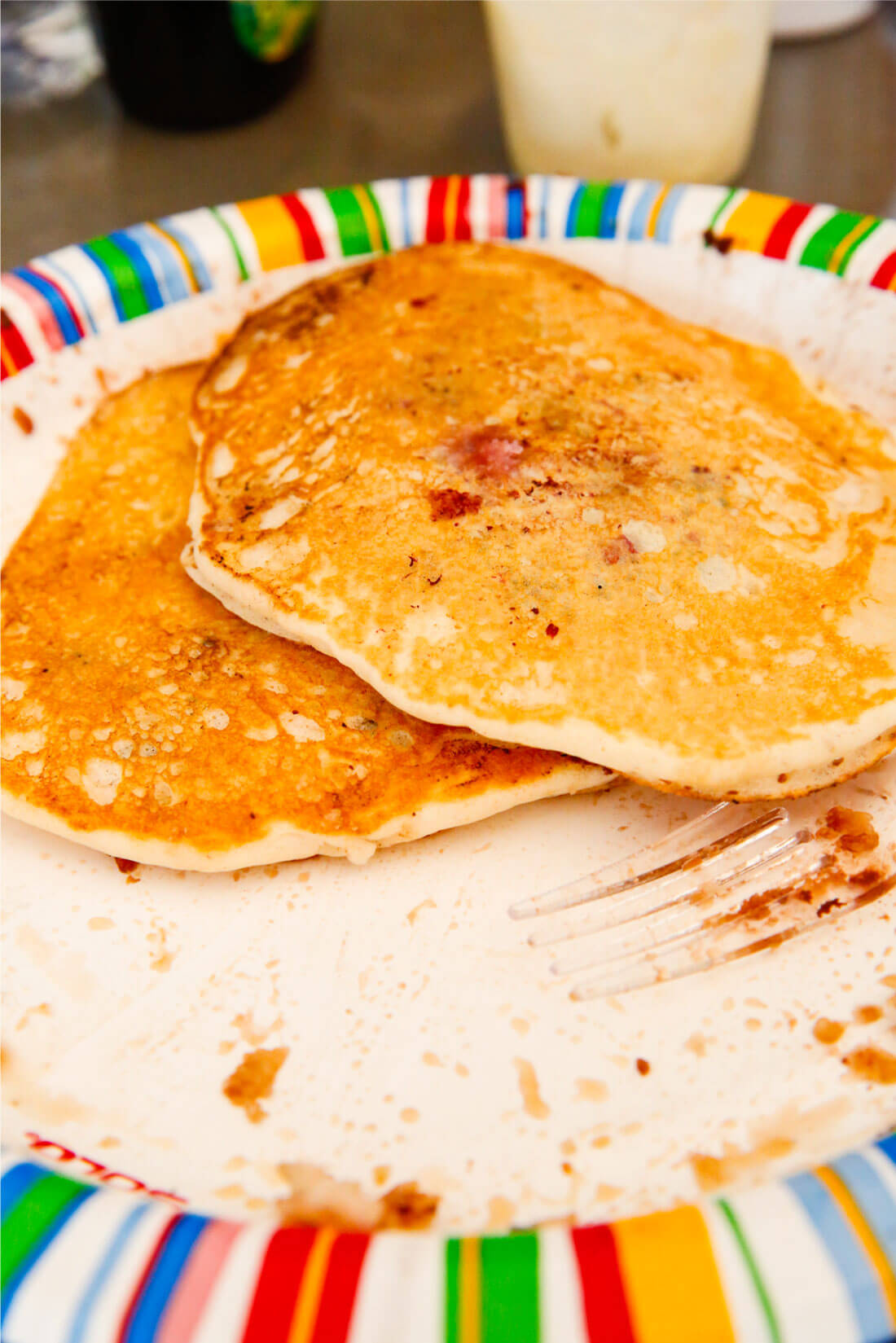 THE FOOD!!
Much like anything else in life – the food is everything! At least to me it is.  We were lucky enough to have my sweet friend Reina cook most of the meals for this rv trip.  It was a life saver with everything else we had going on.  She is a MASTER when it comes to camping and cooking while camping.  Her kitchen set up is unlike anything I've ever seen.  Here's what we had during our few days:
– Homemade Mac & Cheese
-Taco Chili
-Veggie Omelettes
-Hamburgers and hot dogs with grilled vegetables
-Pizza Quesadillas
-Breakfast Burritos
– the best pancakes I've ever had in my life (pictured above)
-Chicken Tacos with slaw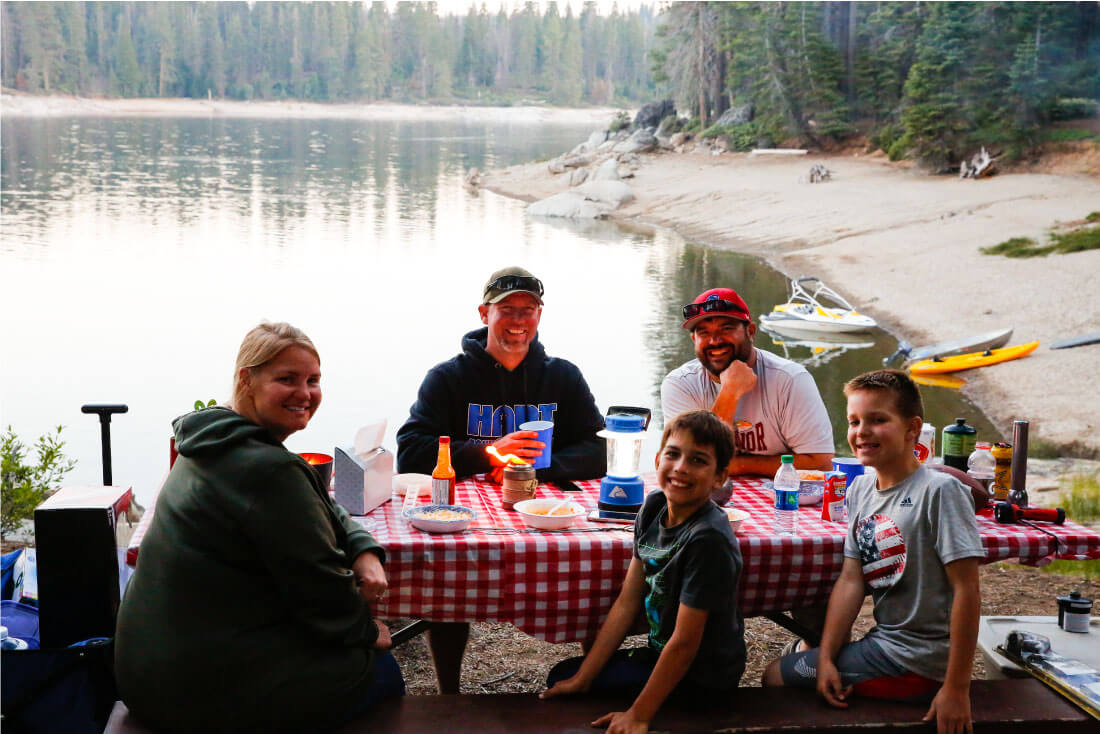 We ate breakfast and dinner around the campfire and at our picnic table.  We had lunches at the beach while we played.  Simple sandwiches and pasta salad was all that we needed.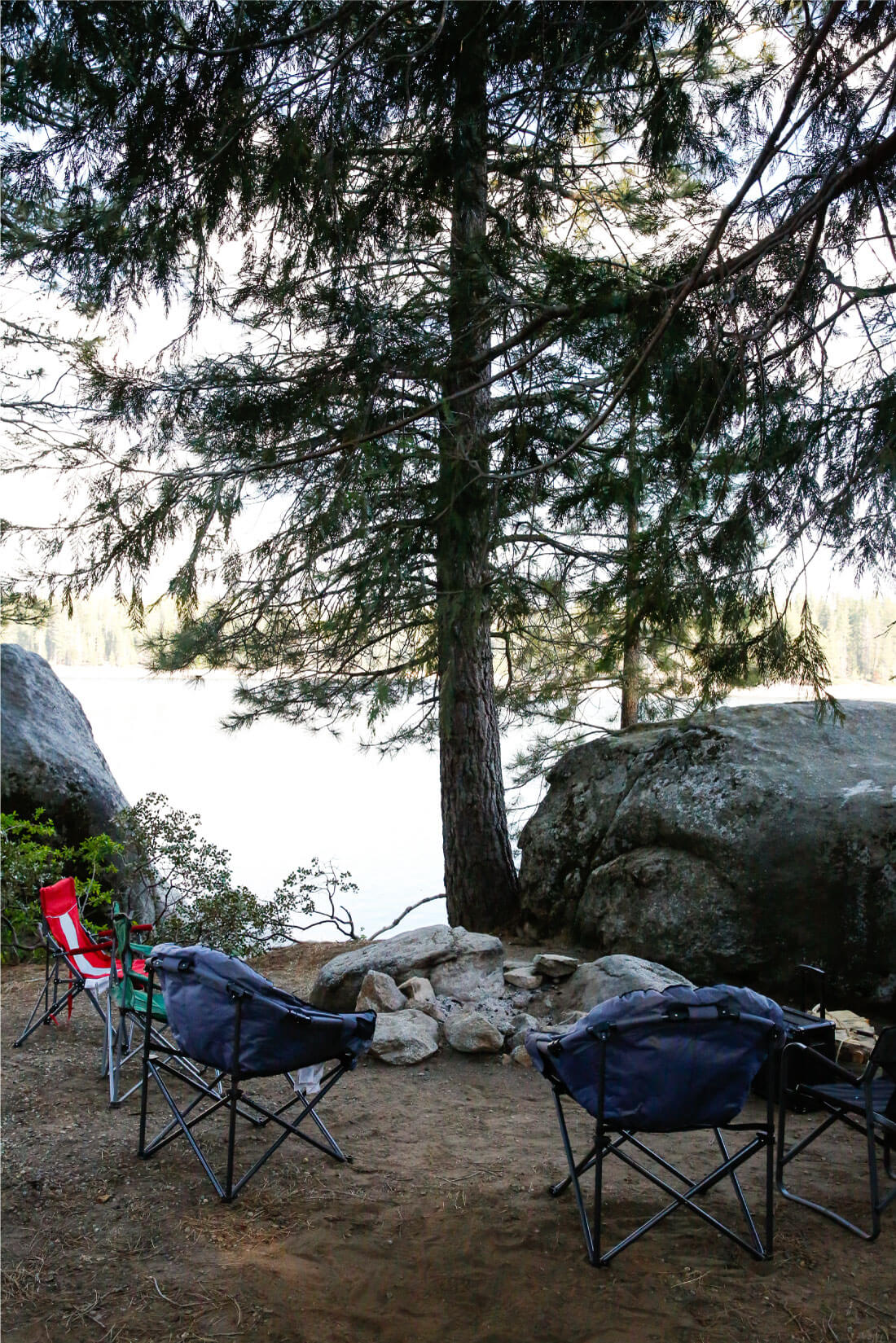 Note: Reina suggested we do our own thing with lunches and it was a great idea.  Since camping means waking up at different times and eating breakfast a little earlier or later, planning lunches is tough.  My suggestion is to plan for breakfast and dinner but to be more flexible with lunch.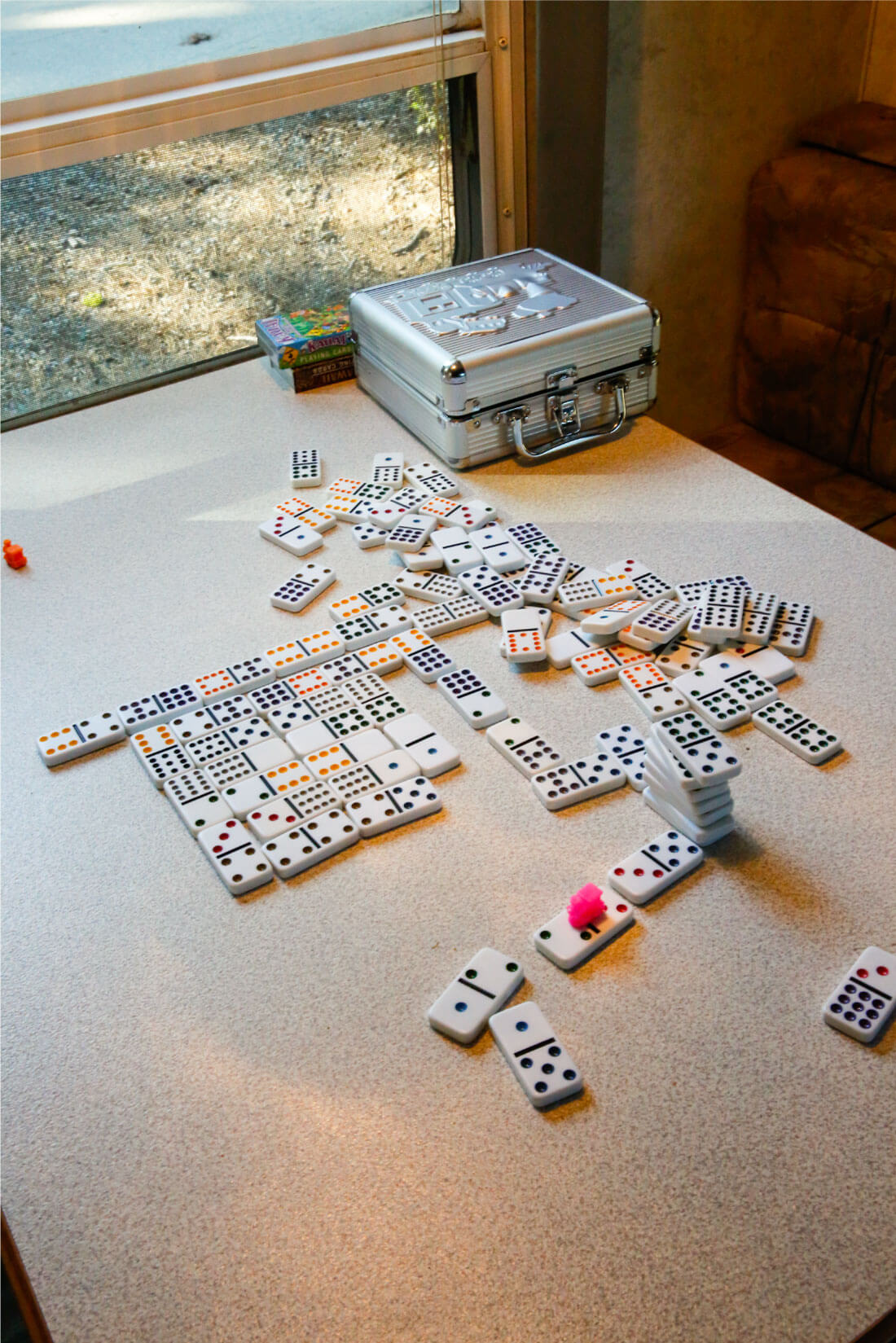 UNPLUG
Long gone are the days of kids spending all their time outside.  It's a bummer.  But rving provides the perfect opportunity to unplug.  Our kids (and adults too) did just that! They were running, jumping, playing from sun up to sun down.  We didn't have to worry about where they were (too much) and it was amazing.
Luckily for us, the kids really didn't ask for any electronics the whole time.  But if you think it might be an issue for your family, set some ground rules before you go.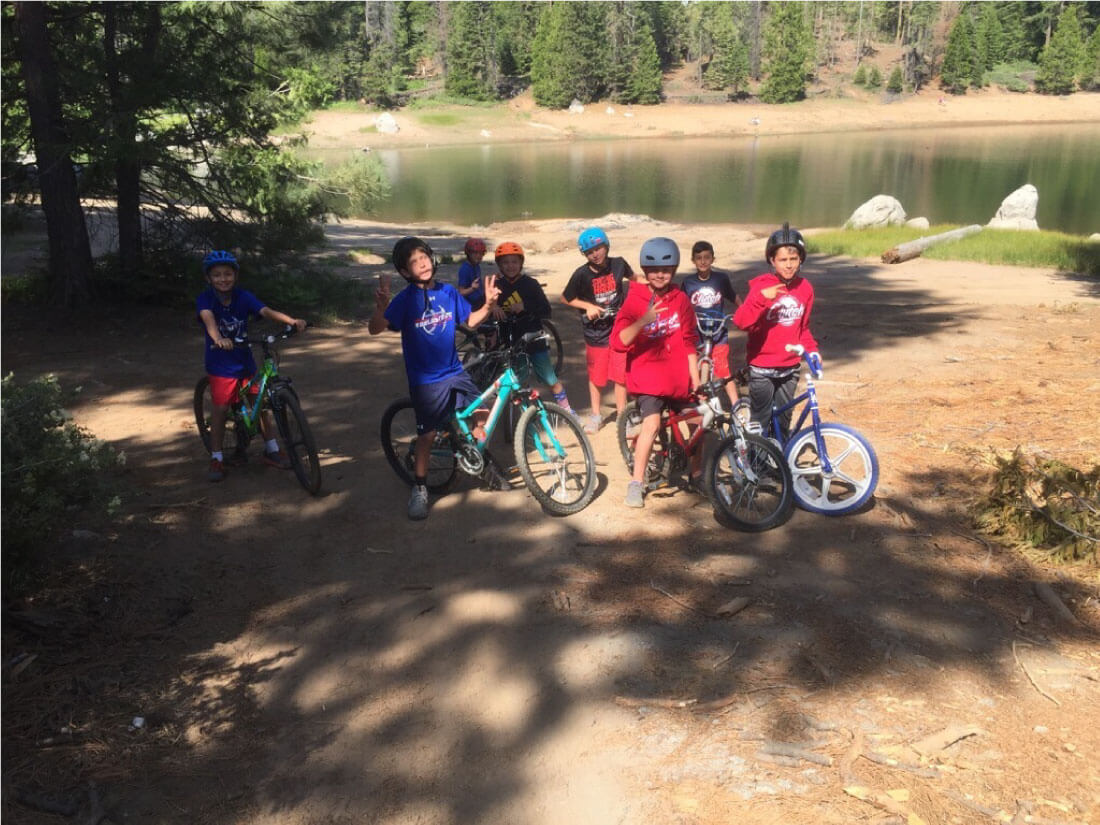 My friend Megan took the boys on a bike ride to the museum and they explored even more.  What fun memories!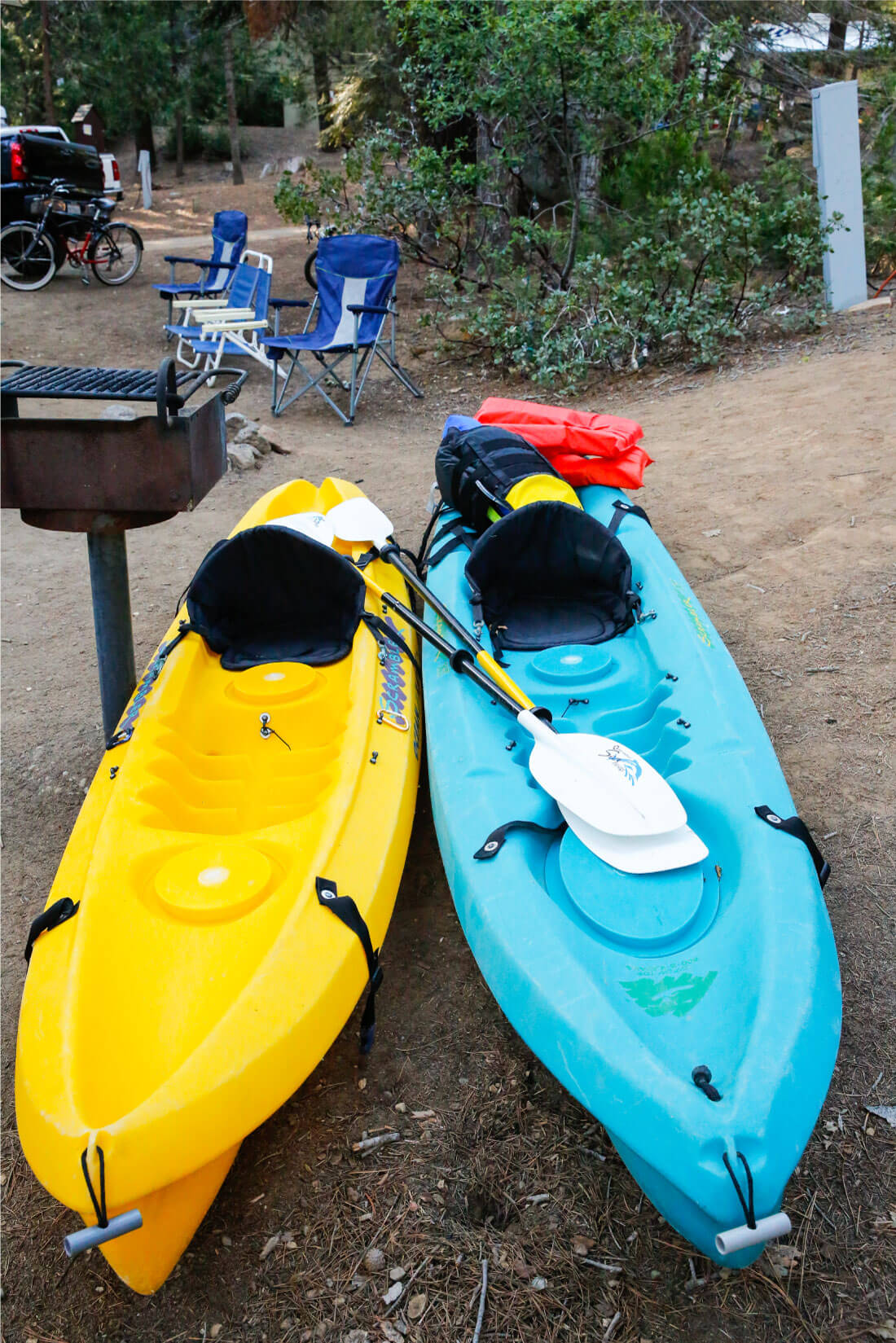 Bring the toys
We were lucky enough to friends who had "toys" that they shared with us- some kayaks, floats, and a beautiful boat.  Even if you don't have toys like that, make sure to bring bikes, scooters, and outdoor toys that your family can play with while you are on your trip.  It will make it that much more fun!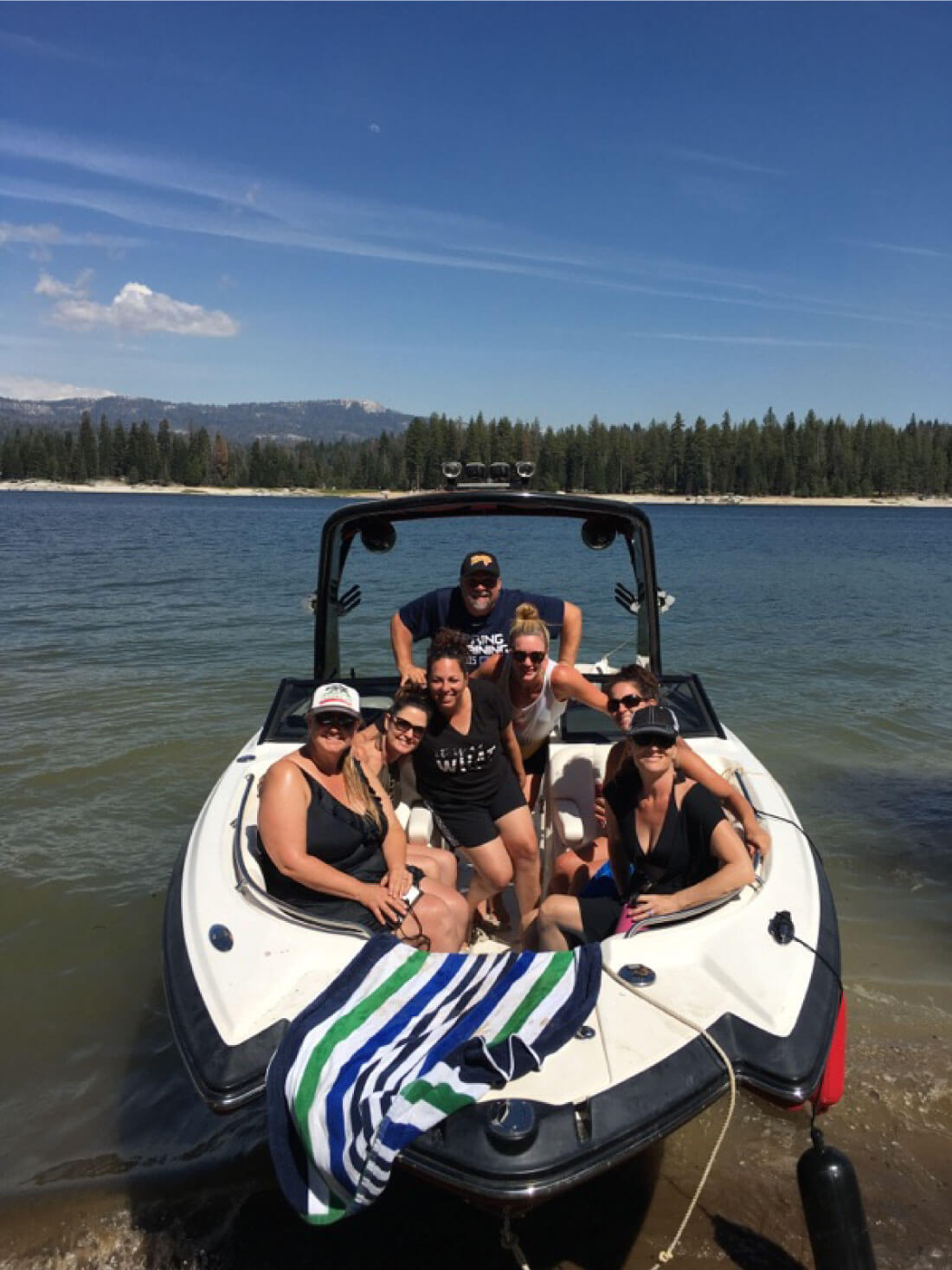 I loved being on the boat and even got to go wake boarding a few times.  I might still have sore muscles from that.  Cough, cough.  I'm getting old!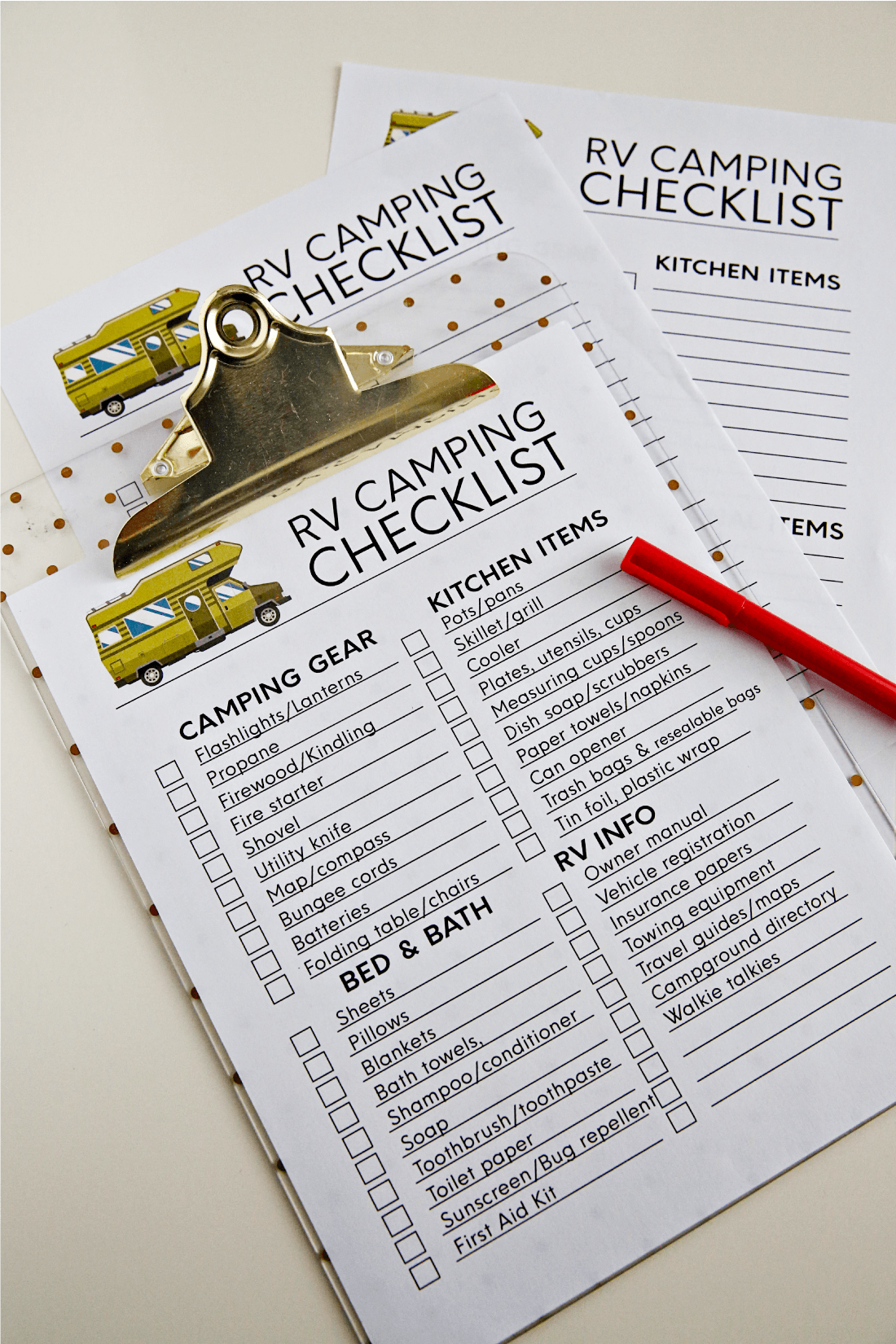 Use a checklist to plan
There are a ton of checklists out there to help make RVing easier.  I created one that has the basics that you can use to plan out your trip.  Some of my friends started packing weeks in advance.  Josh and I didn't start packing until the night before and we ended up just fine.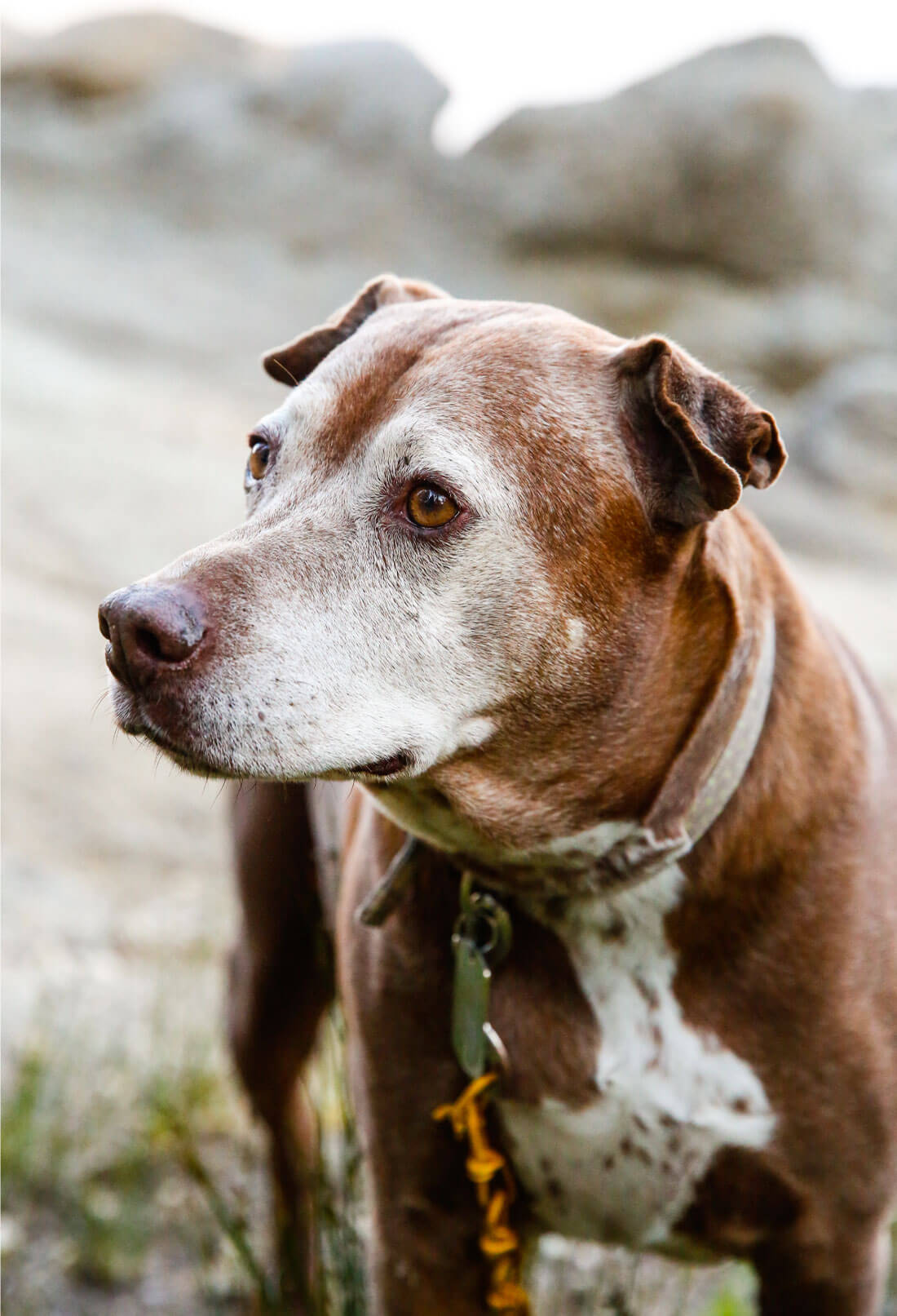 Don't be afraid to take your pet(s)
We brought our dog Shortcake on this trip.  She loved being outdoors and exploring.
Make sure to check with campgrounds ahead of time to make sure that they allow pets.  Most do but you'd hate to get somewhere and find out after the fact.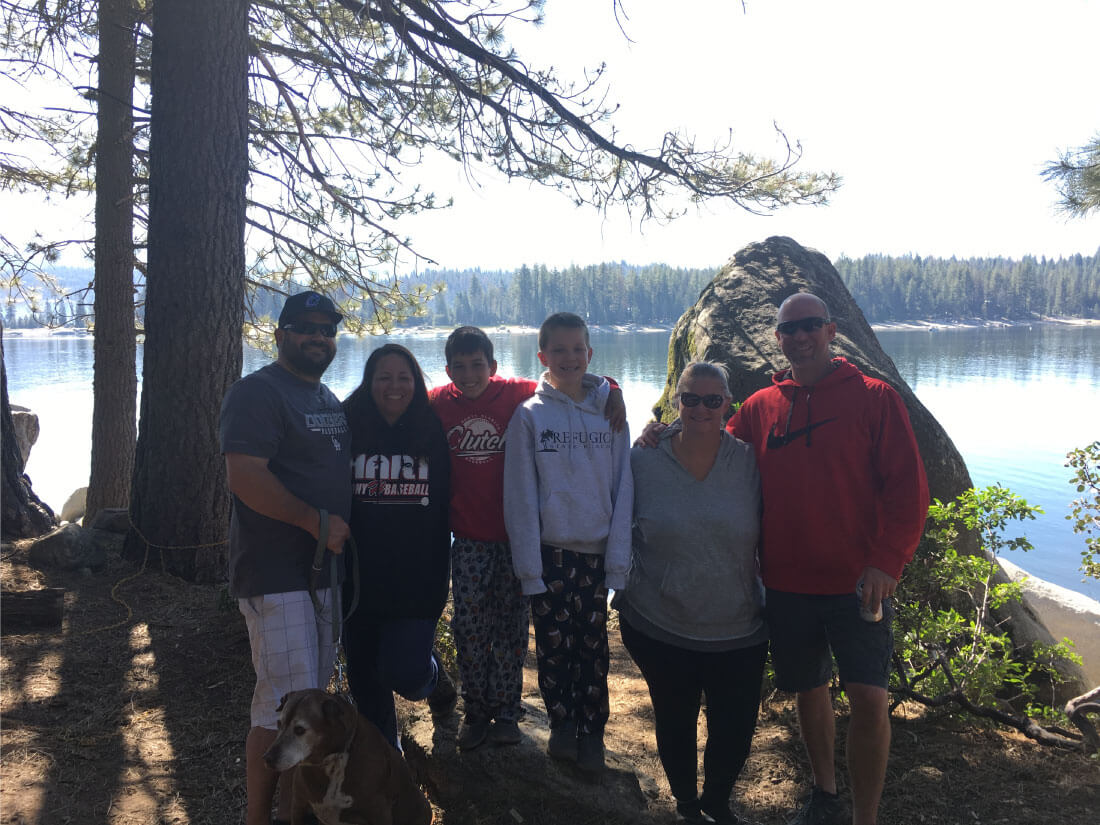 While I used to dread going camping, being able to Go RVing has made all the difference.  We had the best time and made amazing memories.  I can't wait to go back!