There's so much talk about credit and everything associated with it.  Let's talk about how to get an excellent credit score.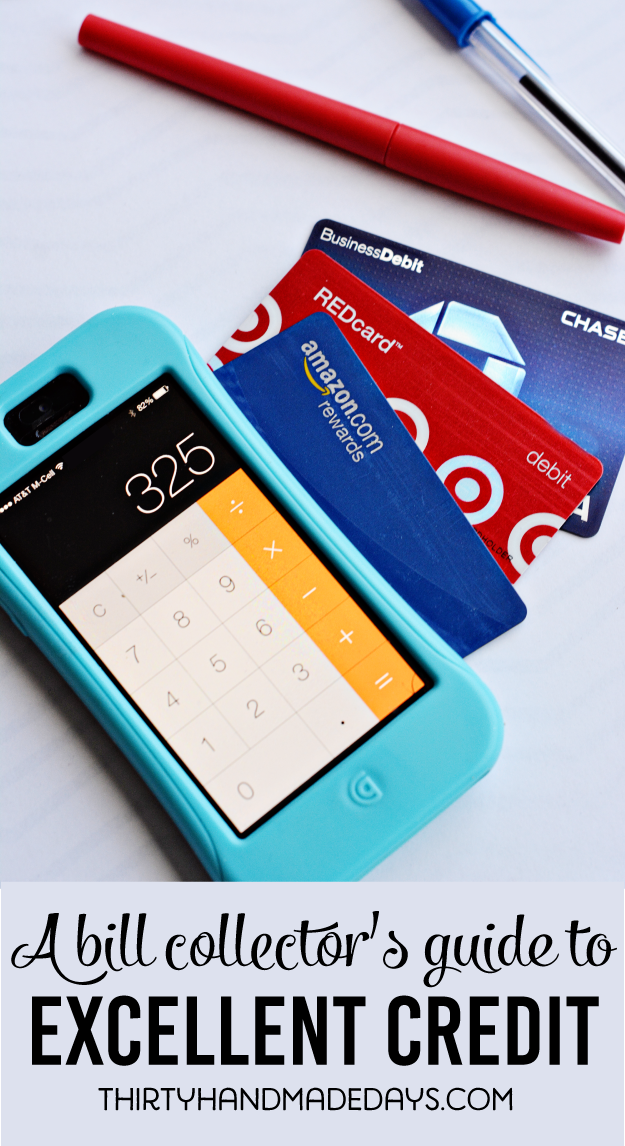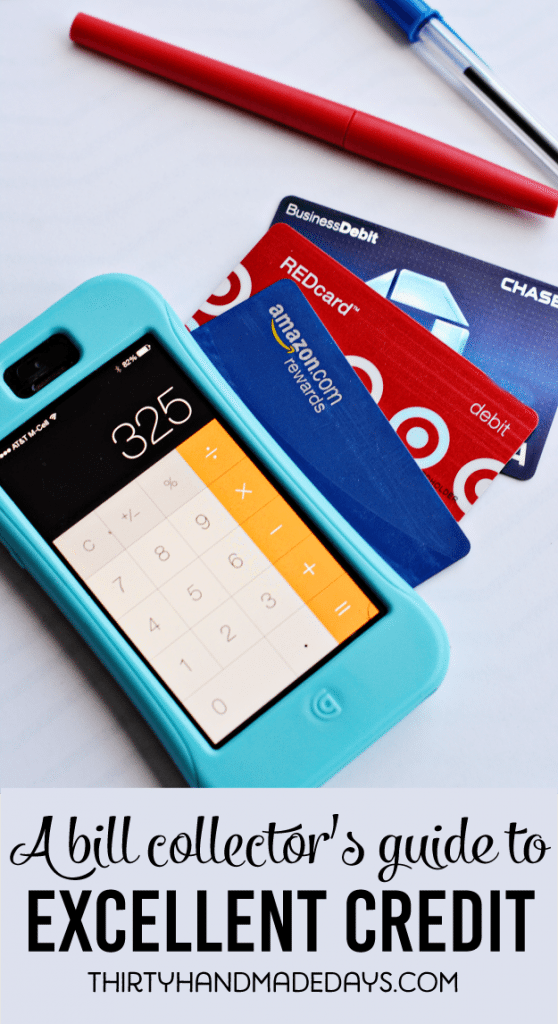 I've talked a lot about money, budgeting and savings on 30days.  What I haven't mentioned before is that I married into a family of bill collectors. My father-in-law started an agency over thirty five years ago and Josh started working for him when he was a teenager.  Although he had his mind set on other jobs, he has always worked in the collection industry and is really good at what he does.  Josh is now a legal administrator (works legal accounts at a commercial firm) and going to law school.  He knows the ins and outs of all things credit related and I asked him to share credit tips.
First let's start with the basics…
What is FICO Score?
FICO stands for Fair Issac Co. It's determined by both positive and negative things.  Credit activity, current lines of credit, mortgages, paid off loans can all affect it positively.  While late payments, collection accounts, judgements, foreclosures, bankruptcies can all have a negative impact on your score.   FICO is made up of the following:
Payment History (35%)
Debt/Amounts Owed (30%)
Age of credit history (15%)
New credit/inquiries (10%)
Mix of accounts/types of credit (10%)
You can see that a leading FICO score factor is your balance to credit limit rating. If you have an accumulated credit limit of $20,000 and your balance is $19,000 on that $20,000, it's going to negatively impact your credit. However if you have zero balance or a few thousand dollars it's going to look positive because you're not looking desperate for credit and you're not maxing out your resources. Nobody wants to be the last person on the list to be owed when you already owe $20,000.
Know your credit score.
You are allowed to get a copy of your credit score once a year from major credit reporting agencies – TransUnion, Experian and Equifax.
There are also several credit card companies that provide your score upon request or even will put it in your monthly statements.  For example, we have a Discover card that shows our score every month.
When shopping for a large purchase, it's especially important to know what your FICO score is. Inquiries (when someone runs your credit report) have a negative impact on your score. If you have more than a few in a 6 month period, it's a red flag that you're attempting to acquire credit. So when shopping for a large item, know what your FICO score is and tell your salesperson what it is. Salespeople for large purchases will want to run your credit so that they can tell if you are a serious buyer or not.  Don't allow anyone to run your credit until you are certain you're going to purchase. If you're shopping for a car and go to 5 different dealerships and run your credit at each place, it can negatively impact your score and put you into a higher finance rate.  Nobody wants a higher finance rate, right?  Right.
Here's the range of credit scores and how lenders view them:
Everyone has an opinion on what good credit is, this is just an overall scale of what could be considered high and low.  
750-850: Highest.   It will be easy to get loans with this high of credit.  You win the prize for having the tippy top of good credit scores!
700-749: Really good.  Still easy to get financing because this is towards the top.  But follow some of the tips to get it up even more.
660-699:  Average.  This is where most people sit.  It's not horrible but it's not outstanding either.
580-659: Poor.  You've got some work to do to get better financing and rates.
300-579: Lowest.  It will be hard to get credit, loans, financing with being on the lowest end.
It's important to note that all information that's on a credit report is put on there by a human being.  It's vital to review your credit every year because human error is very common.  It's not uncommon to have late payments on your report that never existed. Collection accounts may show up by someone with a similar name as yours. With the way things are nowadays identity theft is rampant.   You may have several open credit cards that you never knew about. Each credit reporting agency has a simple method of removing errors from the report.  I will get into removing any credit errors another post. 
Tip:  Request a copy of your credit report on your birthday every year.  It's an easy date to remember and then you are always aware of what your score is.  You can request your score by phone or online.  Be aware that there are lots of scam sites and going straight to the source is always the best option.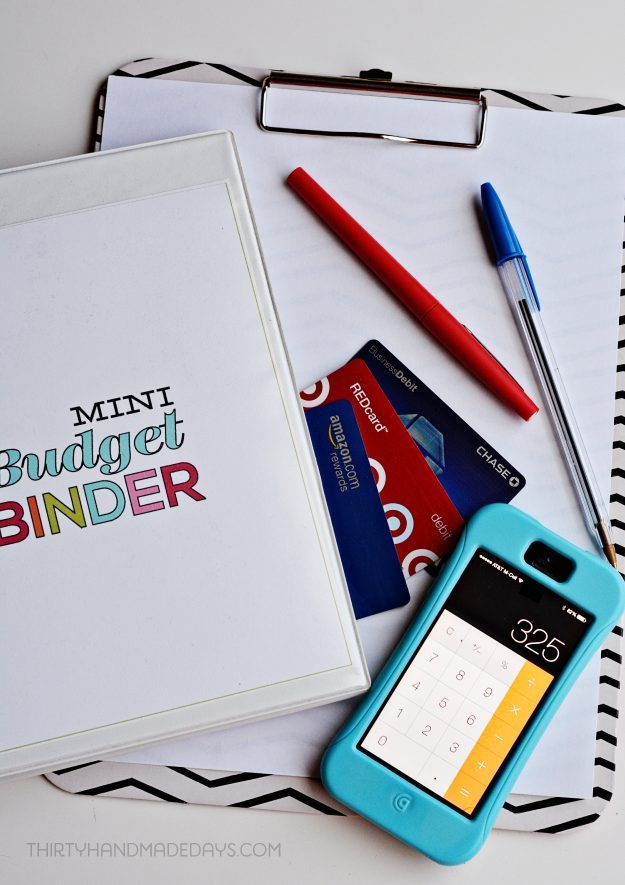 Accumulate credit for a rainy day.
In addition to having money in savings, credit cards can be an excellent means for emergencies. Ensure that you have credit cards now with zero balances that you may be able to use in an emergency. It's very difficult to get credit when you actually need it. Having credit cards at your disposal with a zero balance creates a financial safety net and at the same time increases your FICO score because it lowers your balance to credit limit ratio.
You can put these cards into a safe in your home to be used only for an emergency if they will be too tempting to use on an every day basis.
If you are trying to build credit, credit unions are a great place to start.  They will allow you to open a small line of credit with lower interest rate than "high risk" credit cards.  While there are credit cards that exist for non-existent or bad credit, they often have extremely high APR's and charge large fees.   Try to get a credit union instead.
Pay off your debt as soon as possible.
Many of us use our debit cards for all of our monthly expenses- grocery store, gas, etc.  We don't get benefits from using debit cards on purchases but can when using credit cards.  Credit cards can help with organizing your spending, buying large items and acquiring perks (trips, etc), based on their credit card point systems or packages. There are so many programs with different types of credit cards that you can earn cash back, trips, and more.  Take advantage of those rewards programs.  Just remember to pay off those credit cards at the end of every month.  Nothing is worse than accumulating debt for monthly expenses.  Utilize the benefits, minimize the negatives all while building a great credit score.
Don't close credit card accounts. 
If you have a credit card you don't use, do not close it. If you have an open account with a zero balance, it will affect your balance to credit card limit in a positive way.  But if your account is closed, it has no positive effect.  Take the credit cards/lines that you don't use and keep them in a safe place for a rainy day (like mentioned above).  The one time that you might want to reconsider is if the credit card has an annual fee.  There are several credit cards that don't have annual fees.
What credit tips do you have to share?





If you are looking for more money related posts, check these out: