More treats! Are you treat-ed out yet?  There are a few lingering ideas that I didn't get the chance to share until now.  Today's gift idea is a "You're a treasure" tag and recipe card.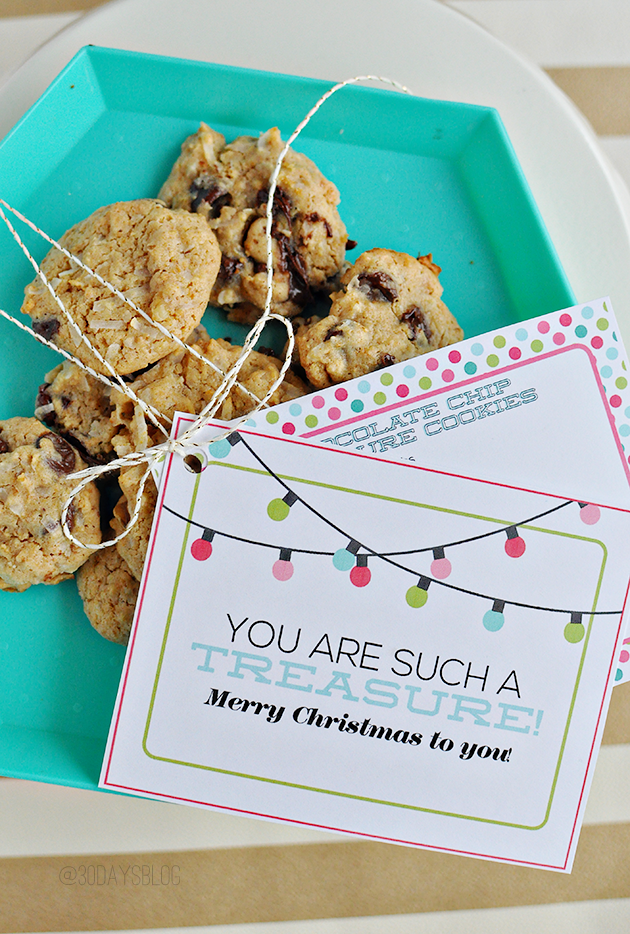 Here's what you'll need to make this easy and sweet gift: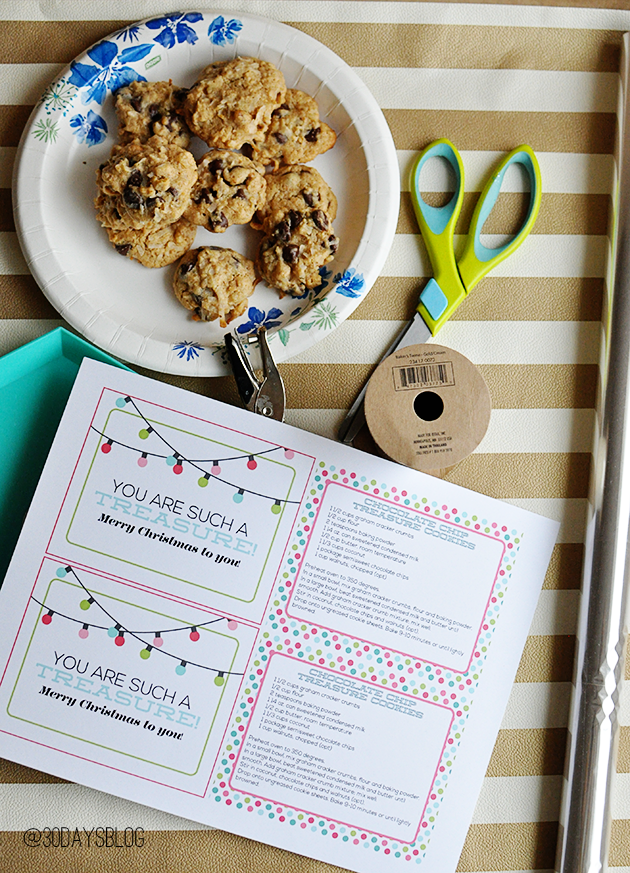 printer
scissors
plate or tray (I got mine from the Dollar Spot at Target)
ribbon/baker's twine, etc
hole punch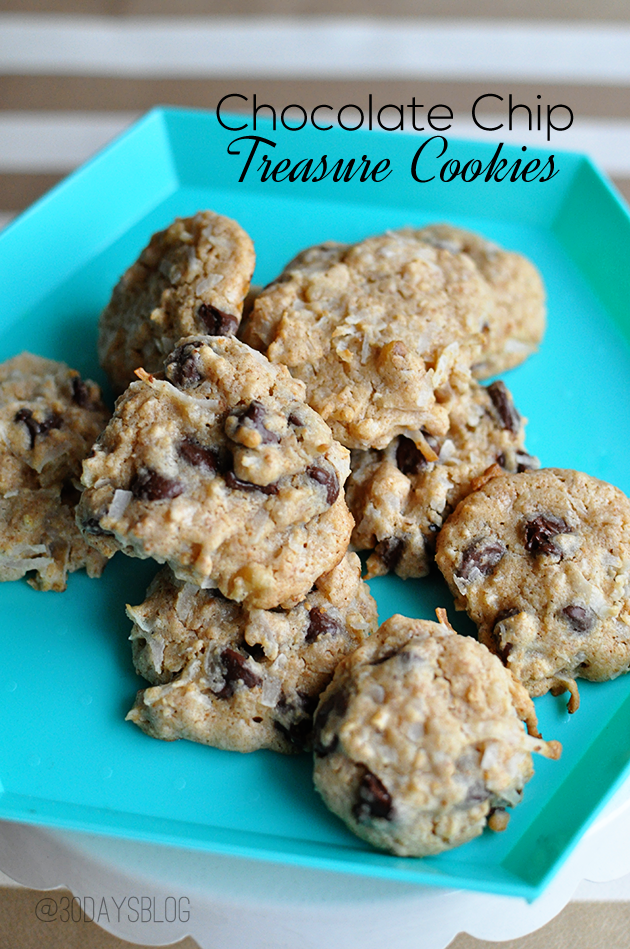 Chocolate Chip Treasure Cookies
Whip up some delicious Chocolate Chip Treasure Cookies.  Print out the treasure printable with recipe.  I love giving my friends recipes because I love getting new recipes myself.  Cut out the printables, punch a hole, wrap with twine/ribbon, etc and ta-da! All done.  You can add cellophane or tin foil to protect the cookies too.   How cute is this finished product?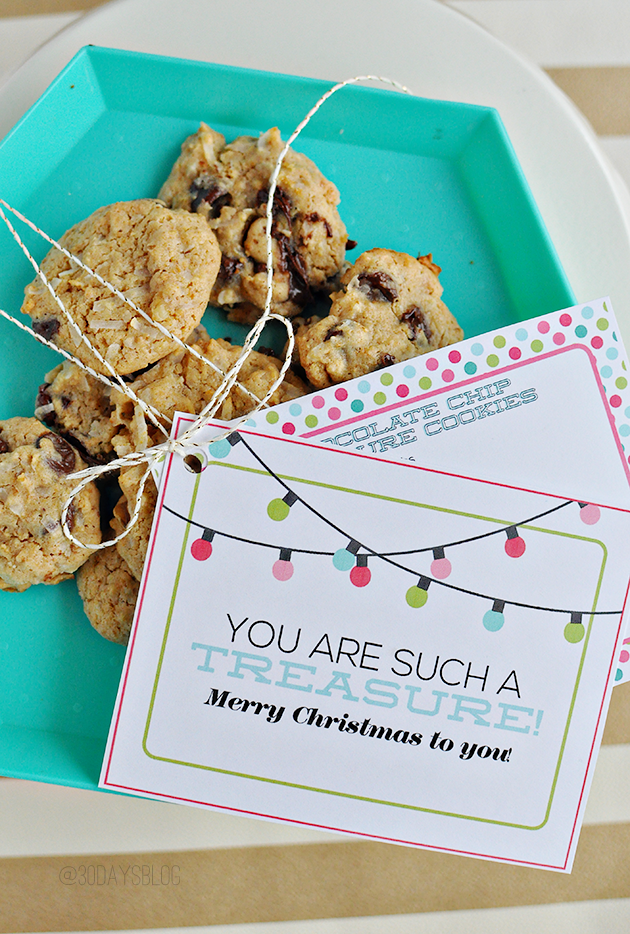 Click on the image below for the printable tag and recipe.  For personal use only. Thanks!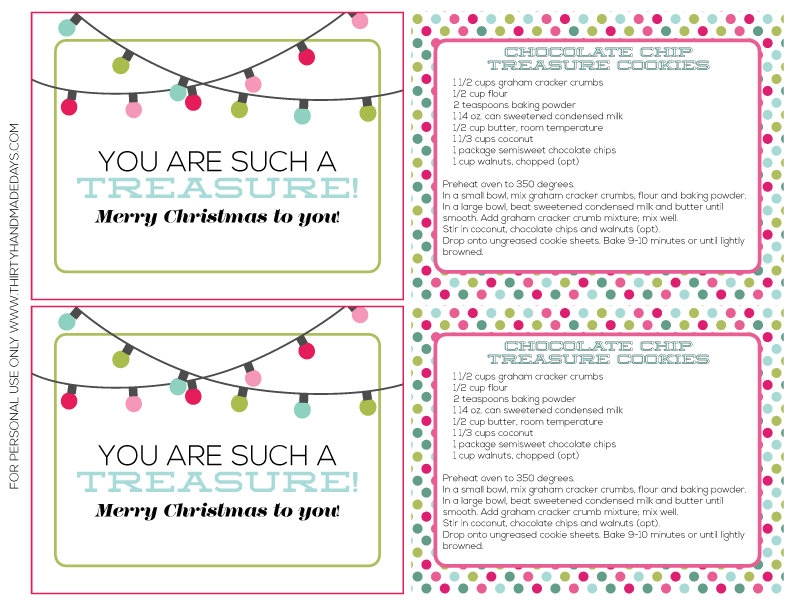 Some elements used on this printable are from Kelly Jane Creative.
Another idea that I've done in the past and that my friends loved is- make these cookies ahead of time and freeze the cookie dough so they can reheat them when they want.  Sometimes there is cookie overload around the holidays (what a good problem to have, right?).  Then your friends can bake these yummy cookies when they have a craving for a sweet treat.
Make sure to check out these 25+ Last Minute Gift Ideas too: