Not too long ago I shared my Ultimate Budget Binder.  I am SO happy so many people loved it.   It made my day hearing from each one of you.  Let's all get this budget thing down together, okay?  Several people asked if I'd consider doing a mini binder.  At first I thought- nope, too much work.  (because these binders take a lot of time to do)  But then I thought about it more and decided to give the second option, the mini.  It's mostly the same as the first version only in mini size.  I added some tabs to separate the sections.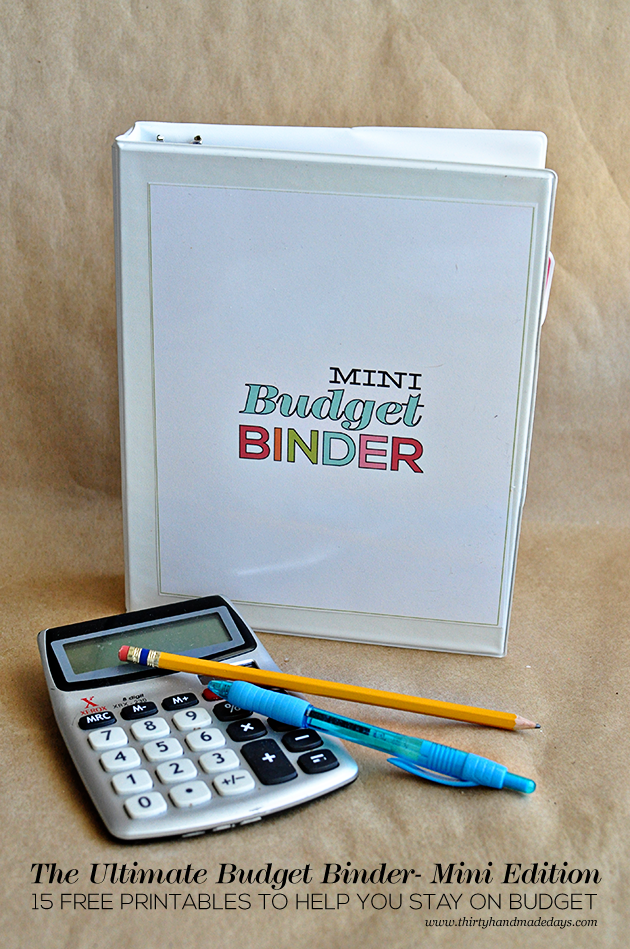 This could be combined with the
Mini Holiday Binder
so you have everything at your finger tips.  Seriously- all of that info in one spot to fit in your purse, on the go!?  How cool would that be?  You'd be an organizing fool. (or not fool- you'd actually be smart….. but you get what I mean, right?)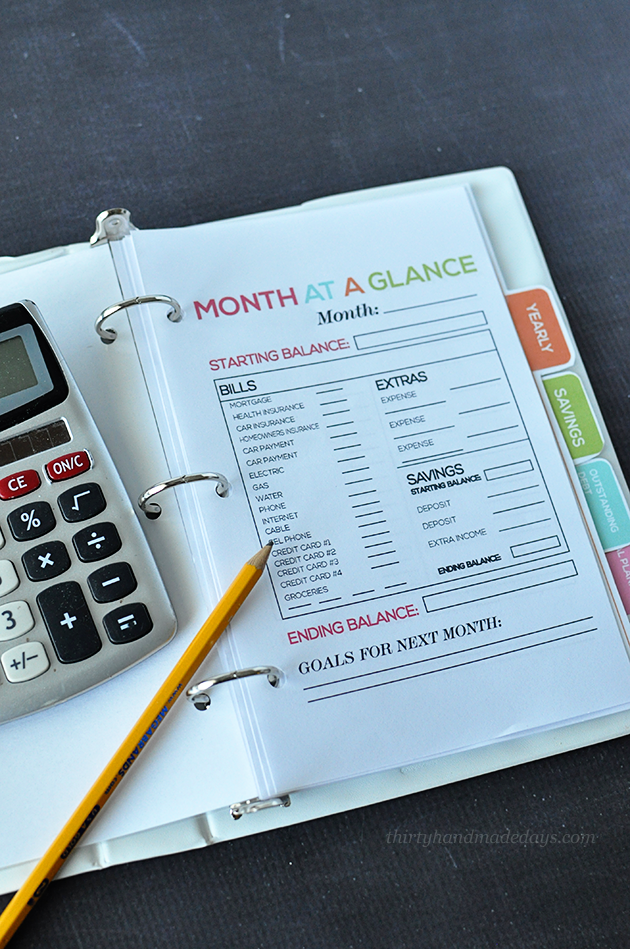 Wondering where you can get supplies for the mini binder?   Here are some of the products I used:
Affiliate links are used below.  I wanna keep it honest and all that.
I thought you might want to see it in action so I made a little video.  Set to All the Pennies by Mindy Gledhill – could there be a better song than this one for a budget binder? I think not.
 To learn more about what each printable does, visit my original
Ultimate Budget Binder post
.   I've had several people ask what D/W stands for on some of the printables- it stands for deposit or withdrawal, just like a bank ledger.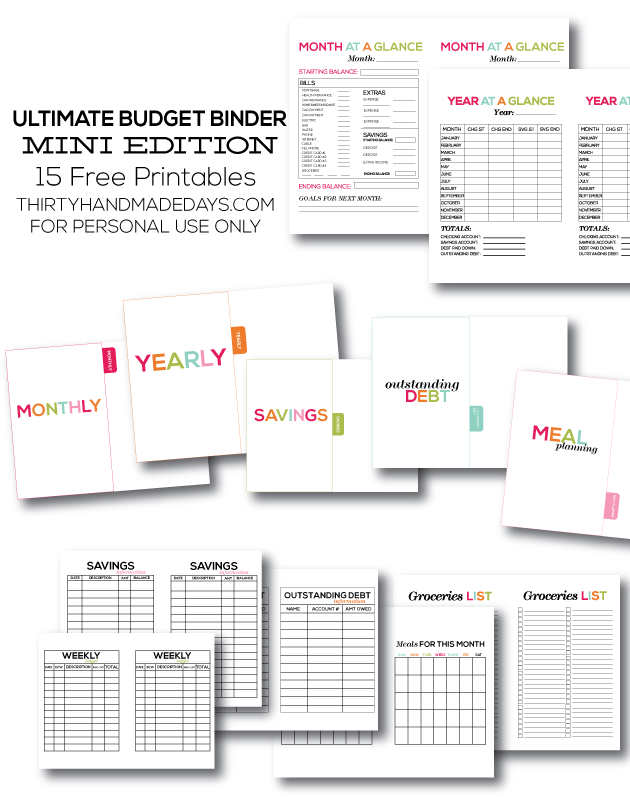 Download the mini budget binder here. 
For personal use only.  Thank you!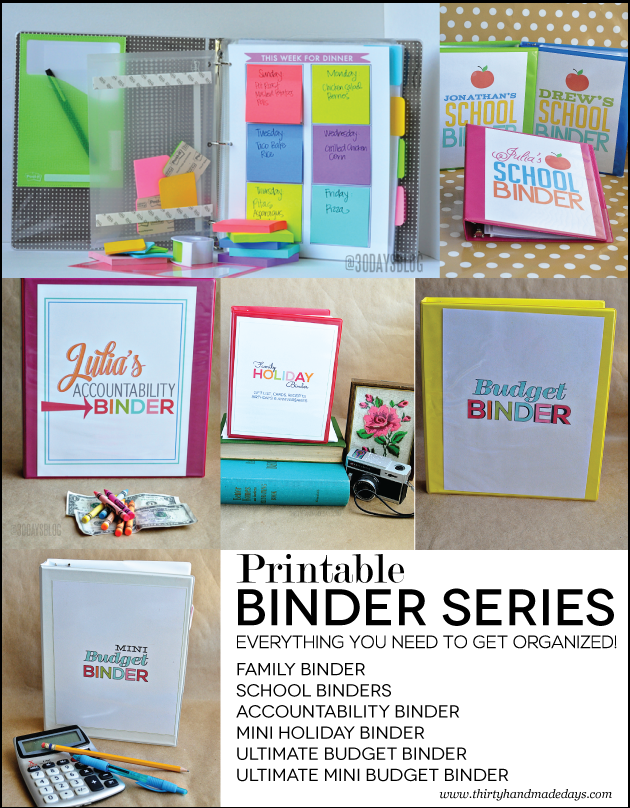 Click below for other binder posts. Full to brim with ideas on how to better organize your life.
(speaking from someone who could use more organization in hers…ahem)
Family Binder– important info and documents
School Binder- a binder for each child with important info, calendar, all about me and more
Accountability Binder – teach your kids how to manage money, chores, daily schedules
Holiday Mini Binder– the perfect little mini size to help organize the holiday, birthdays, anniversaries, etc
Ultimate Budget Binder– the ultimate binder that will help you get your finances and budget on track!
Check out my whole binder series: