The ultimate list of must try side dishes! Do you ever wonder what to pair with main dishes? This post will solve that problem.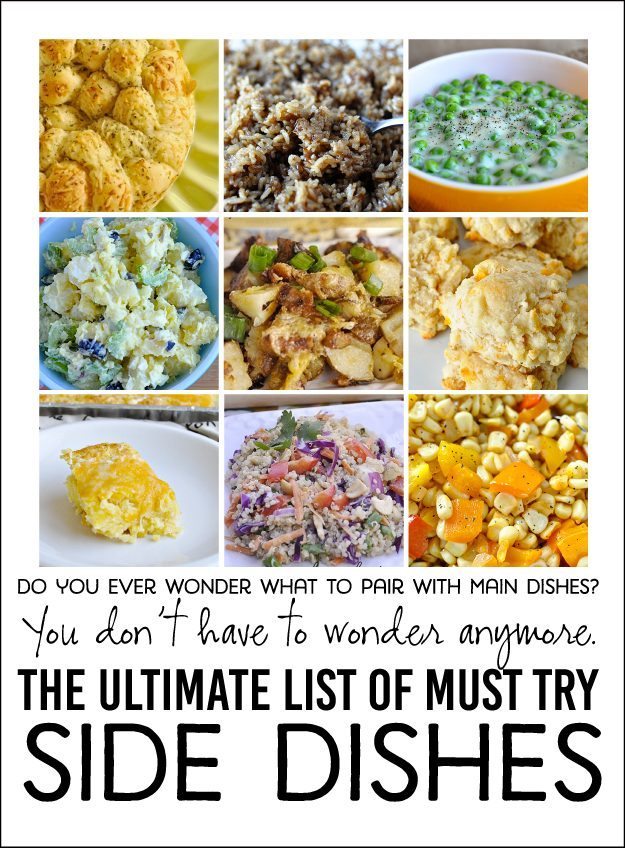 Side Dishes
It happens all the time.  I have a great main dish and I get stumped for what to serve on the side.  Growing up we had a lot of chicken and salad.  We also had casseroles.  My Mom made dinner every night and I loved her food.  Thanks Mom!  For some reason I have a mental block when it comes to side dishes.   We do roasted potatoes, zucchini and asparagus a lot.  But I looked at my archives and realized that I had a gold mine of side dishes to share.  Some are from me and some from contributors but they are all really good!
In an effort not to stand at our pantry, twiddling my thumbs, I made this colorful printable.  It could go in the recipe binder, with meal planning printables or just laminated and stuck on your fridge.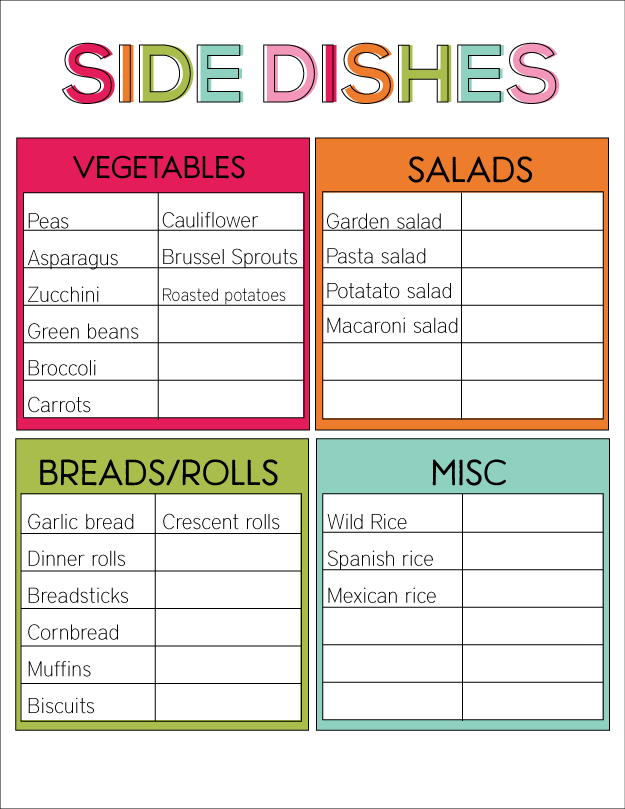 Download this simple side dish printable.  For personal use only.  Thanks!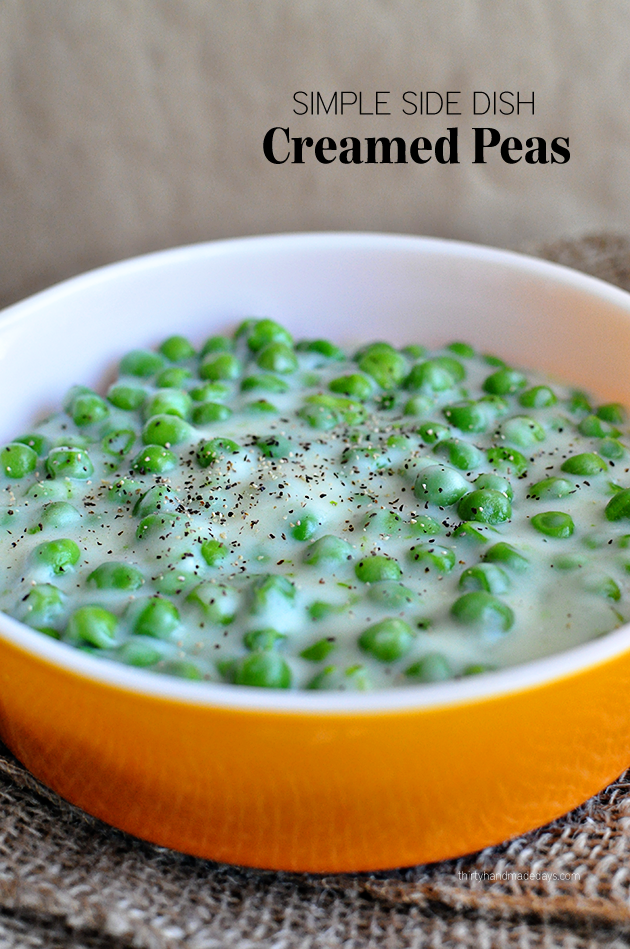 Creamed Peas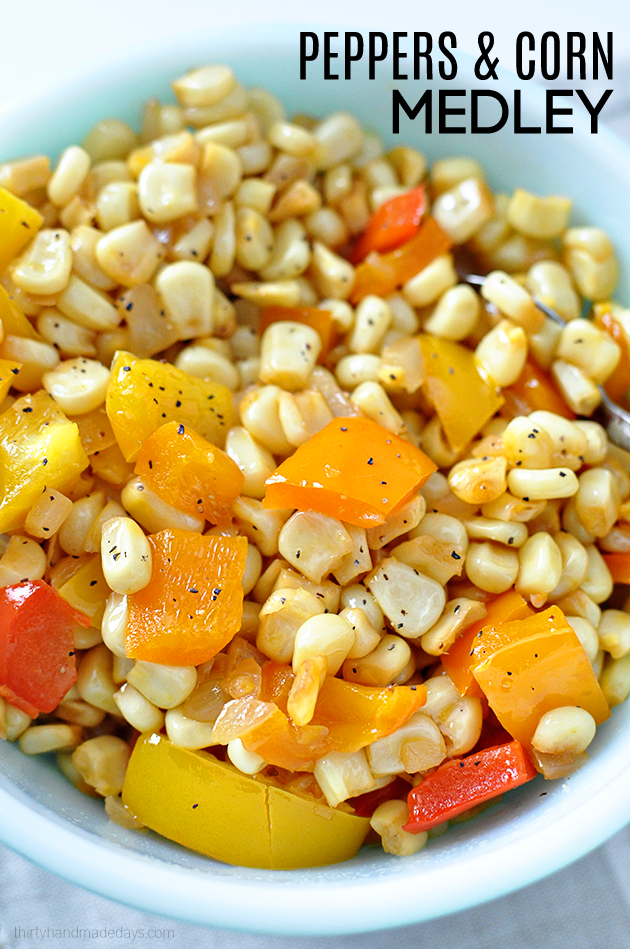 Corn Medley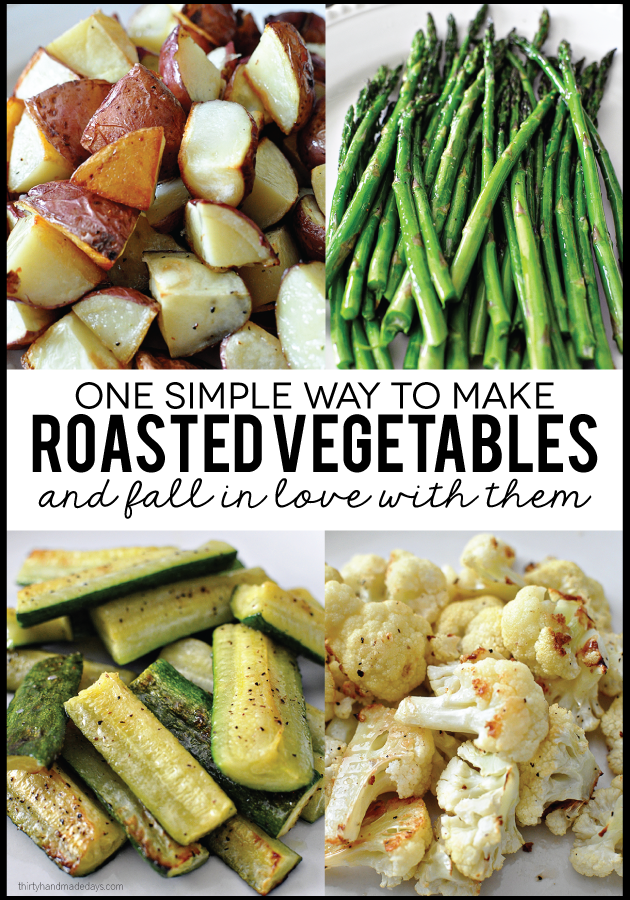 Roasted Vegetables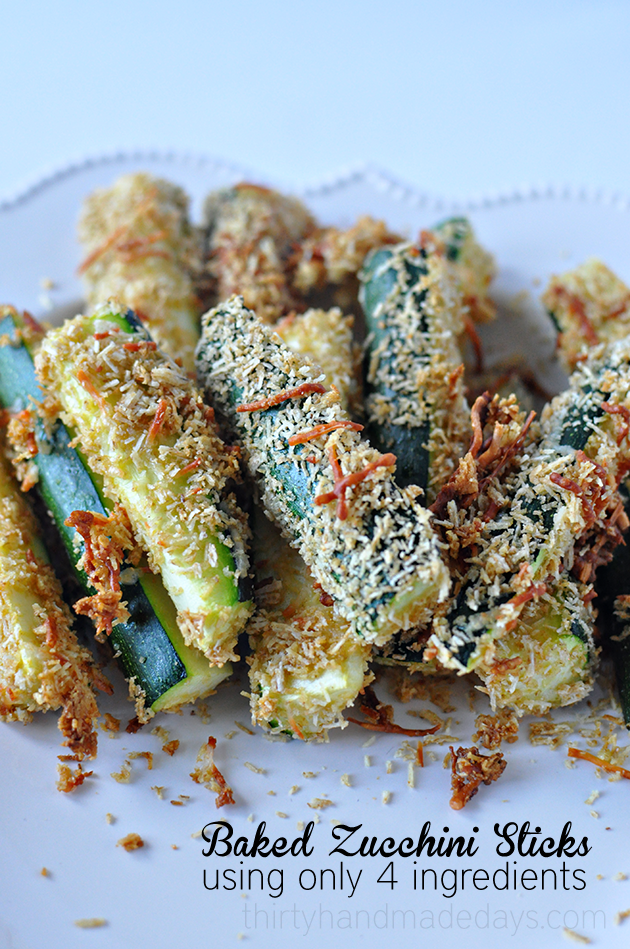 Baked Zucchini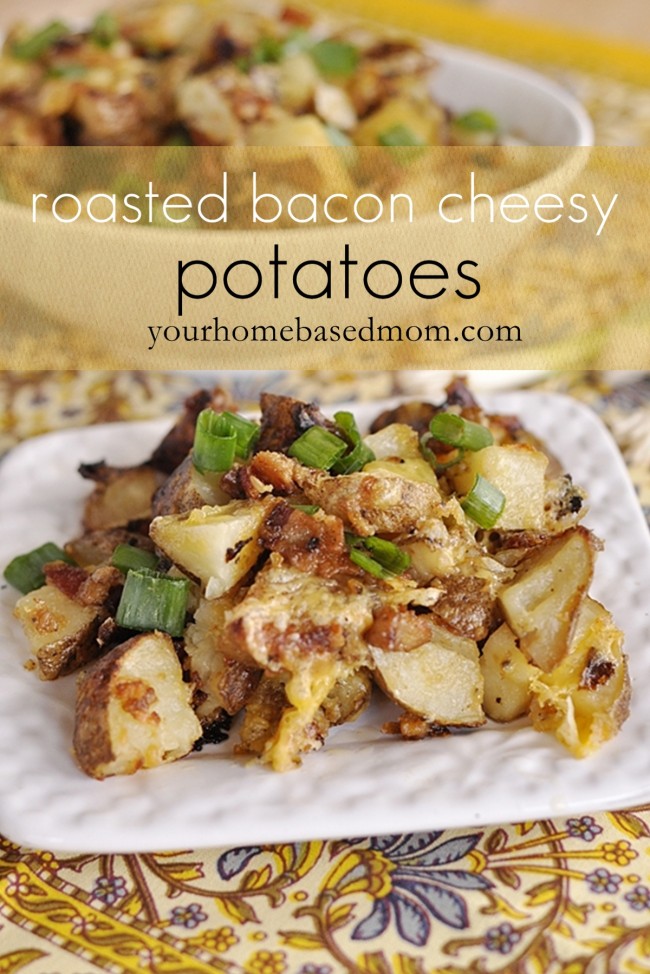 Roasted Bacon Cheesy Potatoes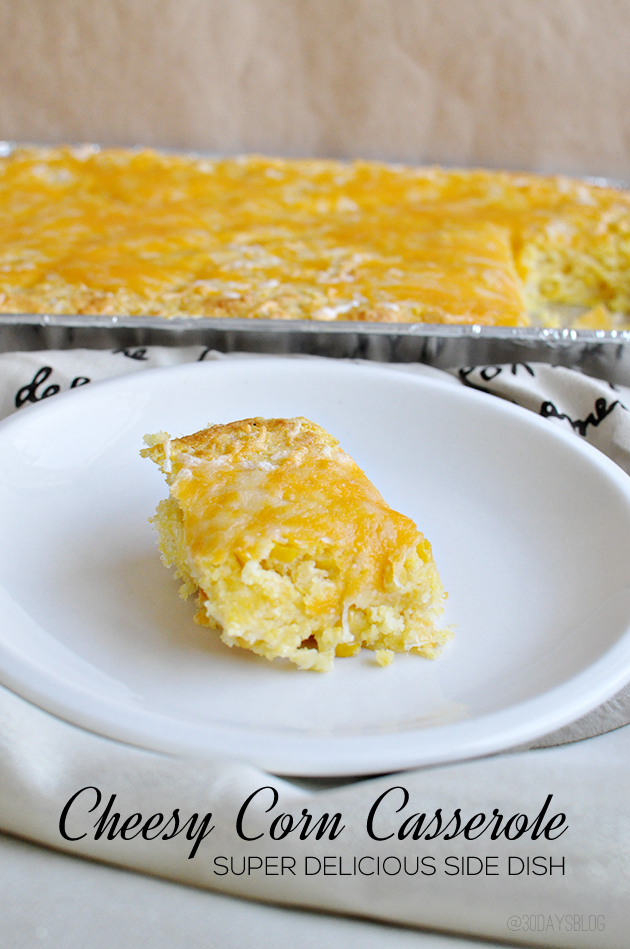 Cheesy Corn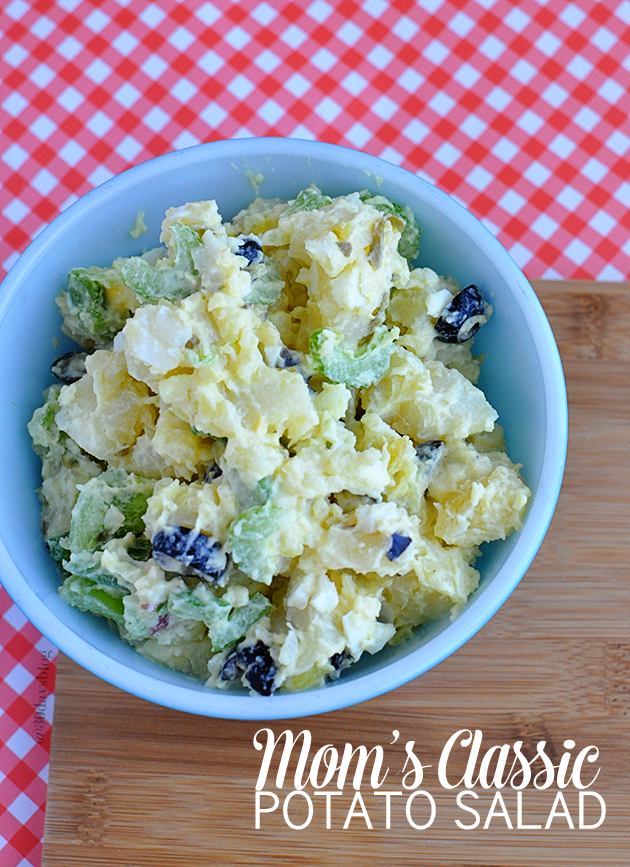 Mom's Potato Salad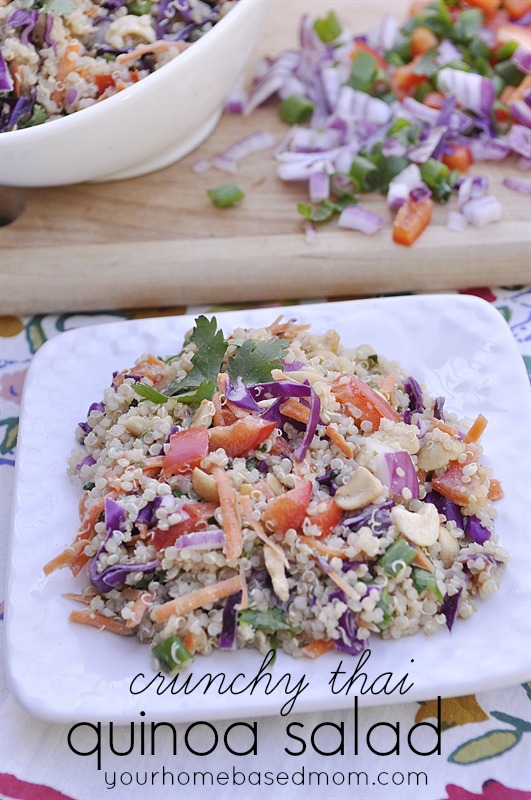 Crunchy Quinoa Salad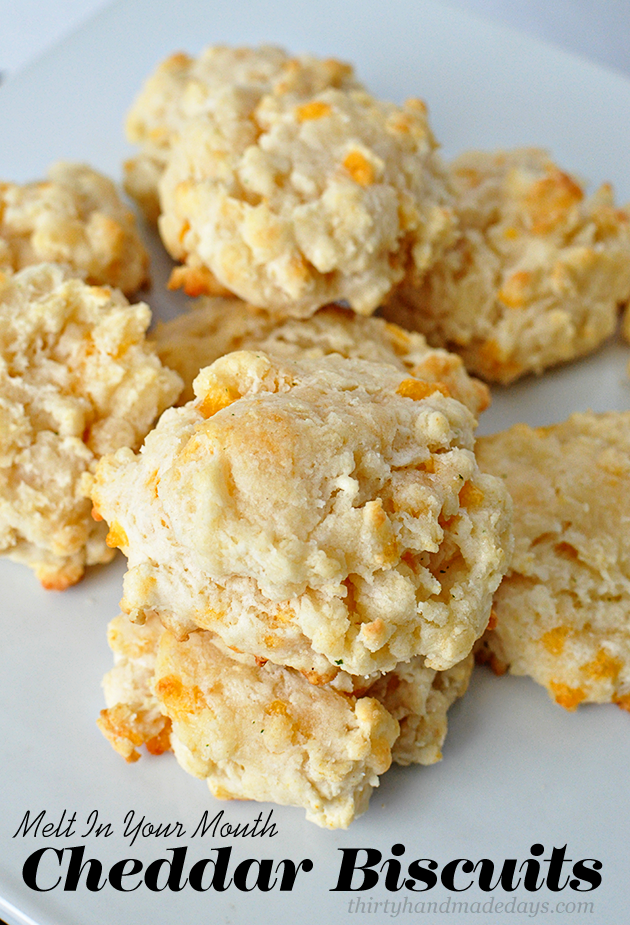 Cheddar Biscuits
Garlic Cheese Pull Apart Bread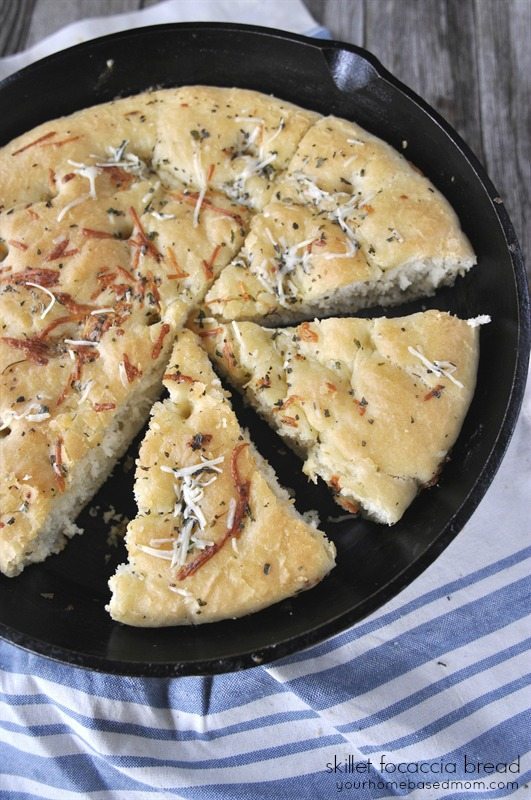 Skillet Focaccia Bread

Garlic Herb Dinner Rolls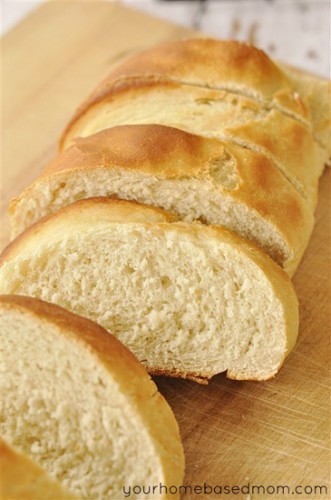 Quick French Bread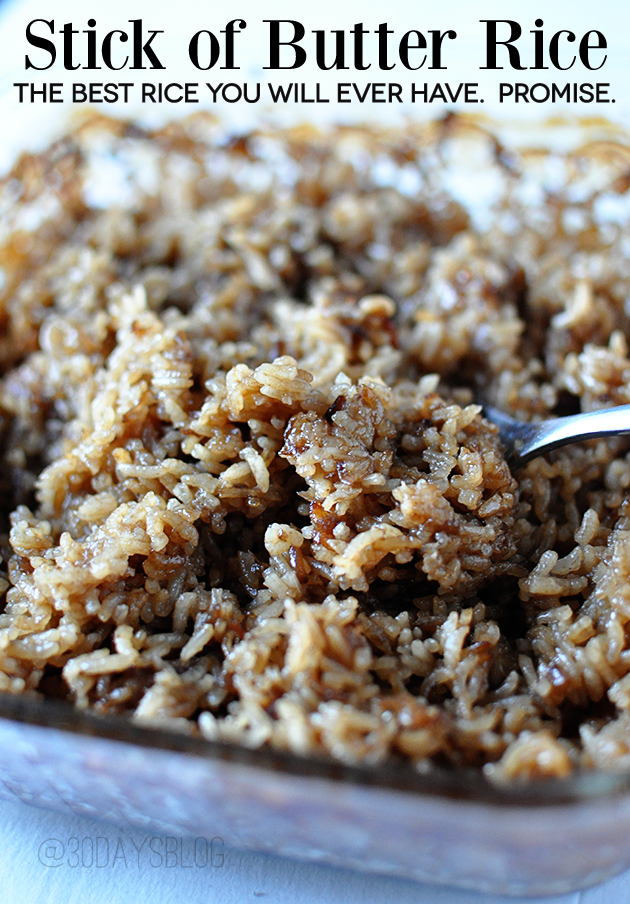 Stick of Butter Rice