This year has been the year of babies! I'm always trying to come up with cute but unique baby shower gift ideas.  Recently a friend that I visit from church had her fourth baby.  I put together a simple but cute present using gift cards.  I like personalizing everything but wanted her to be able to get what she wanted- win/win.  Who says gift cards can't be dressed up a little?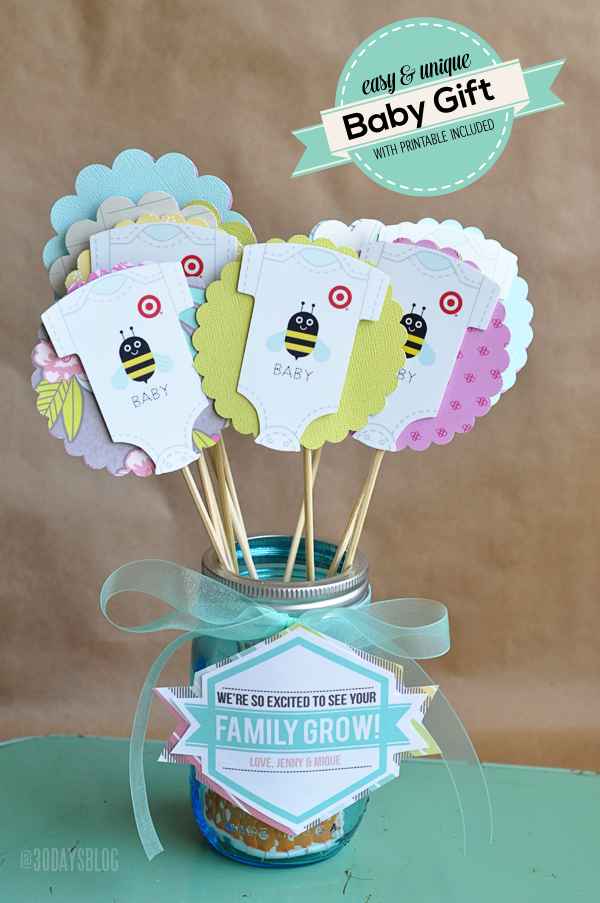 My friend didn't want to have a traditional baby shower so we hosted a doorstep baby shower.  Have you heard of that before??   Someone else hosted one earlier in the year so I can't take credit, but I love this idea.  Here's what you do: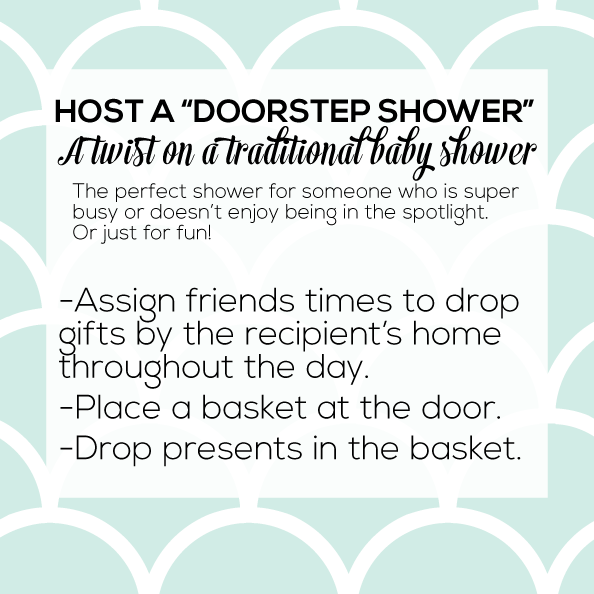 By the end of the day, the one you are showering will have a basket full of gifts and feel loved without the pressure of you hosting or them being in the spotlight.
To make the gift idea, here's what I used: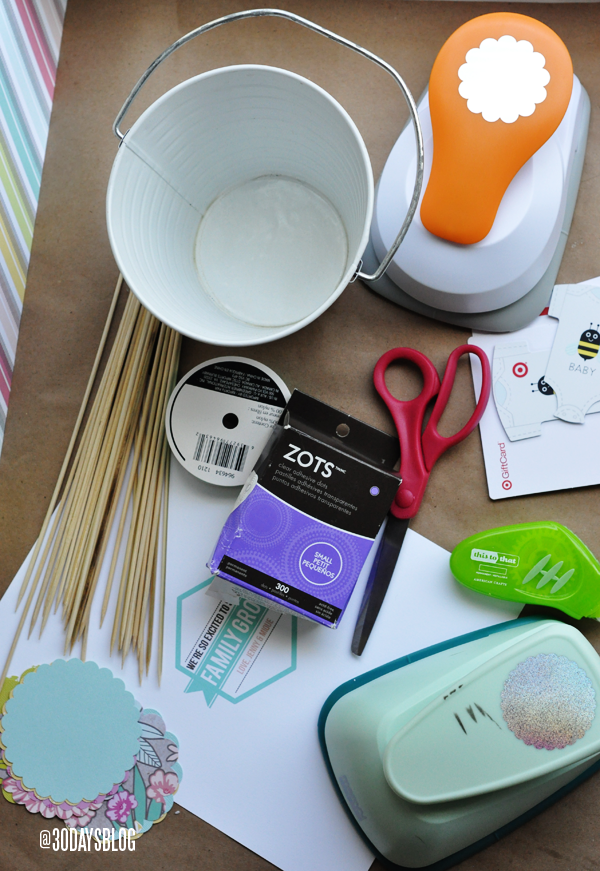 Flower punch
Scissors
Adhesive
Scrapbook paper
Bamboo sticks
Mason jar (or other container)
Nut cup
Gift tag printable
I first punched several flowers out of cute scrapbook paper.  I made 2 per flower so that I could put the bamboo stick in between using my zots.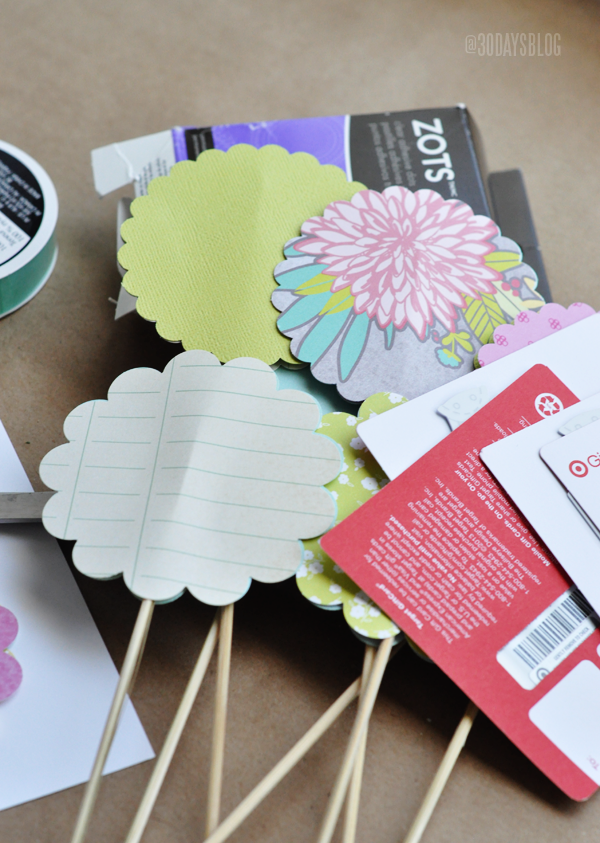 Then I adhered the gift cards to each flower.  I got 5 different Target gift cards in increments of $10 so that I would have a full bouquet.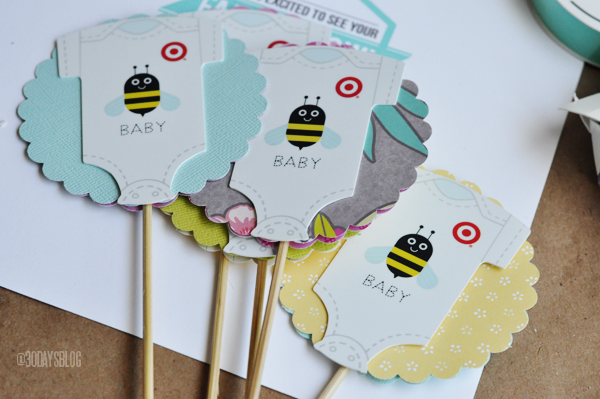 To help keep my sticks standing up straight I used a "nut cup." They are similar to muffin liners but sturdier.  So I poked holes into the bottom of them and then placed it into the bottom of my mason jar.  It was the perfect fit and the sticks held into place perfectly.
After putting the sticks in the jar, I attached my printable tag with ribbon and adhesive, and tied a bow.  Tada!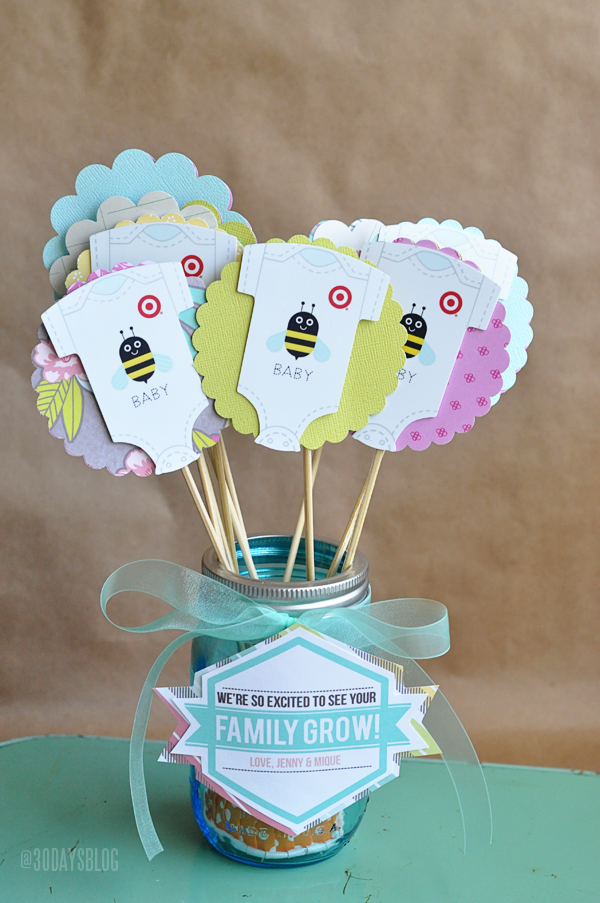 If you've read 30days for awhile you know that I LOVE to use puns.  So I couldn't help but use "we're so excited to see your family grow" for this gift.  I thought of the pun and then created the flowers around the idea.   My friend loved her gift and I had fun making it!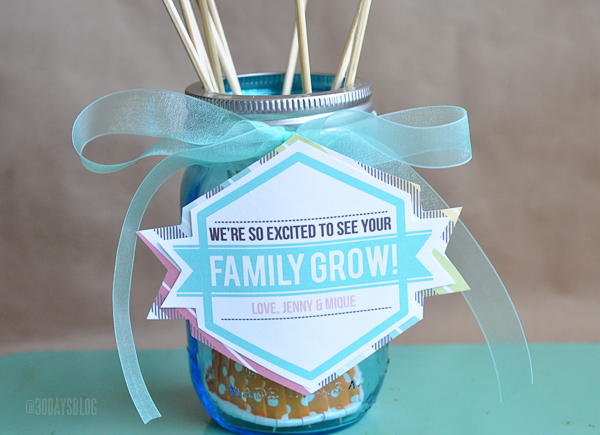 I made a generic tag that you can print and attach onto any gift you create: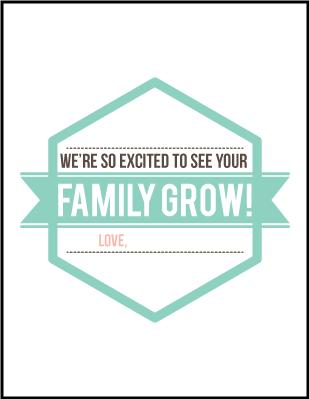 Download your baby shower gift tag.
For personal use only. Thanks!
If you're looking for other gift ideas or printables, I've got a ton to choose from!

I linked this post up to some of these parties!