Are you getting sick of Valentines projects yet?  NO?  Good.  Me neither.  Today you can find me at Capturing Joy with Kristen Duke sharing my ugly brown wall family room pictures and how I make them pop just a bit.
I recently found this globe for $7.99 at Goodwill.   Score! I saw a couple for $40-$50 at other shops and kept holding out.  So when I spotted this beauty I was so happy!  The checkout girl said "This is a really old one.  It still has SOVIET UNION on it." (wink, wink)  And I responded, "Yah I know…." (wink, wink)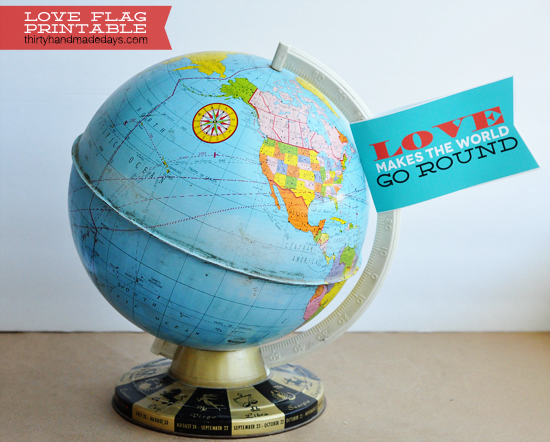 It was just begging for a little Valentine doodad.  But it's generic enough that I might just keep it up year around.  Do you want a little doodad too?  Print this out, cut around, fold in half and attach it together on the inside with adhesive (tape, glue stick, glue dot- whatever you have on hand).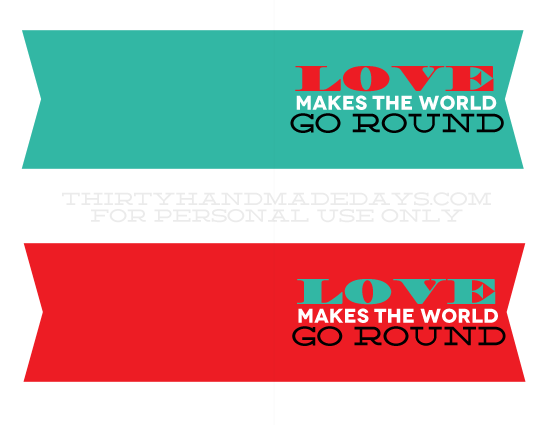 Download a set of love flags.  For 30days subscribers and personal use only.