It's time to share some more Valentine ideas.  My anniversary idea, on the hour, was one of the most viewed of 2011.  I thought it'd be fun to Valentine-ize it.  So here is On the Hour, Valentine Edition.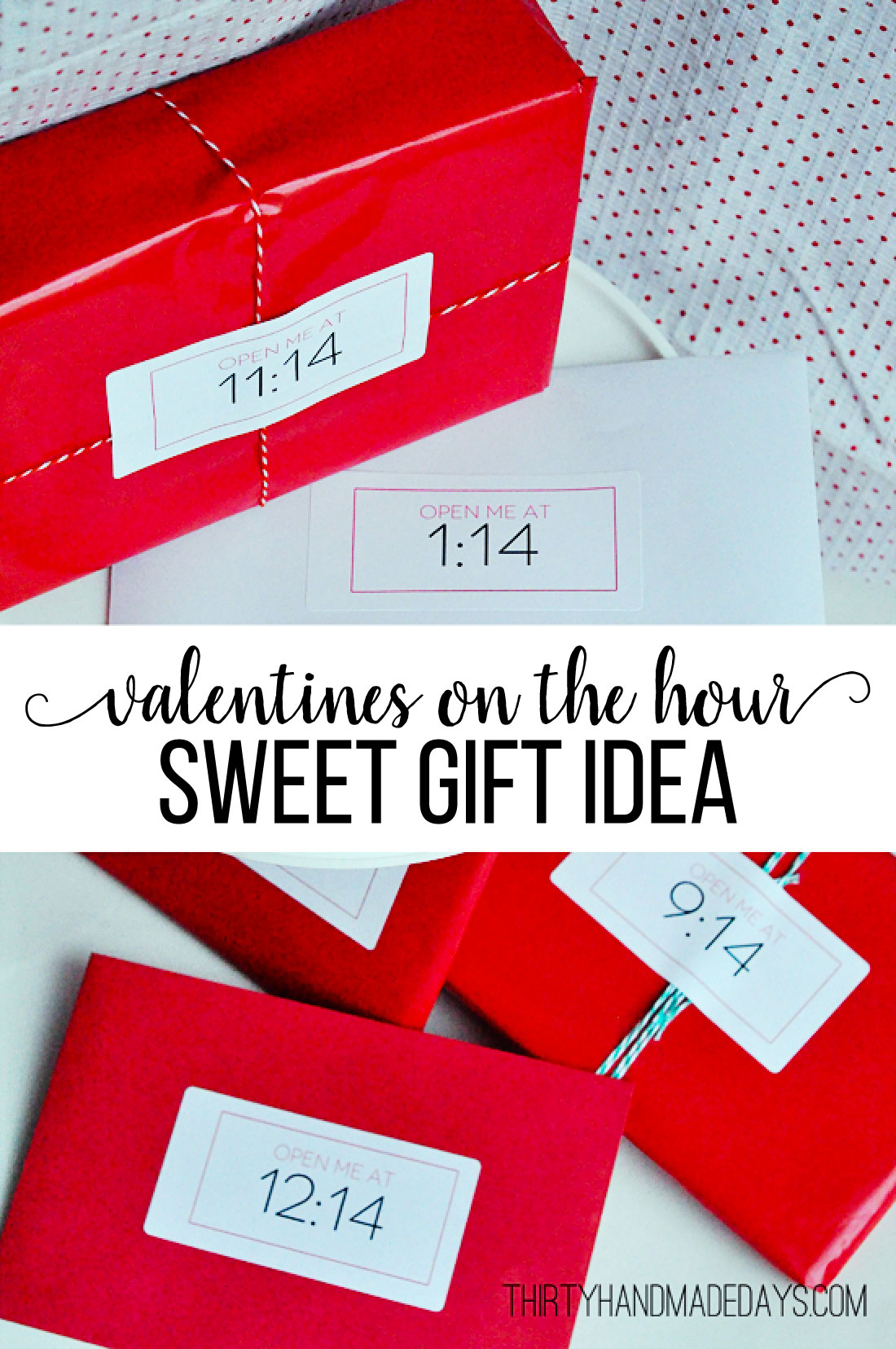 If you didn't see last year's post– for our 8th anniversary I sent Josh to work with a bag full of gifts- one for every hour "on the :08."  So at 8:08am he opened #1, 9:08am he opened #2, etc. His gifts were small but meaningful.  I did a whole bunch of football coaching things because he was coaching a flag football team at the time.  I gave him a whistle, clipboard, timer, water bottles, etc.  I added some sentimental ones in there too.
To celebrate Valentine's day, send your significant other with a bag full of small gifts to open on the "14th" of every hour.
Ideas for gifts: small gift card to favorite restaurants, book store, coffee shop, a good book, socks, cd of songs that remind you of him, a picture of the two of you, his favorite candy bar…..the possibilities are endless.
If you don't want to do gifts, you could send a card for every hour.
I think my kids would love this too- it doesn't just have to be for your honey.  You could get some fun, inexpensive items from the dollar store or on the dollar aisle at Target.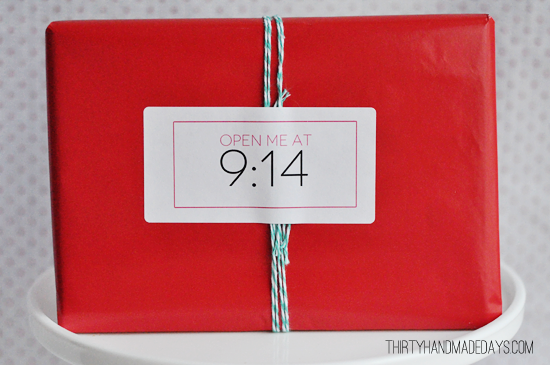 To make it even easier, I created a file full of labels.  This was created in MS Word but saved as a PDF so that anyone can print them.
I used 2″ x 4″ Avery shipping labels- found at any office supply, Target or Walmart.
Print your own "Valentine's on the hour" stickers: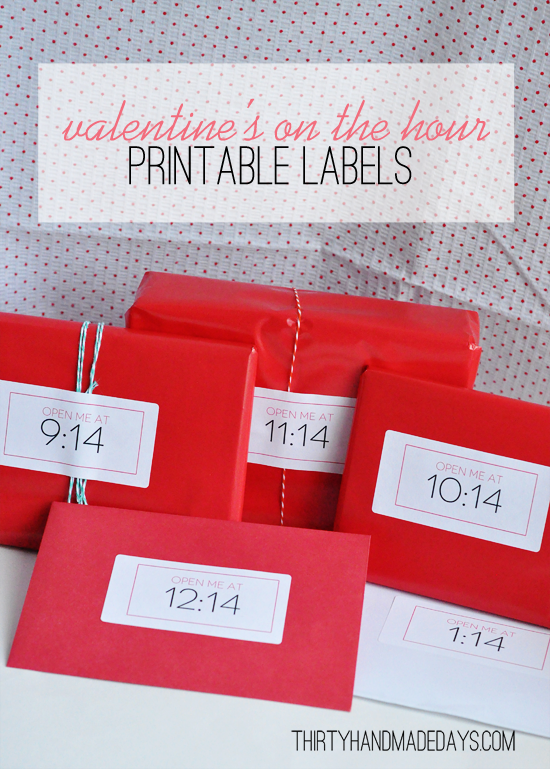 On the hour stickers page 1 & page 2
For 30days followers and personal use only. Thanks!