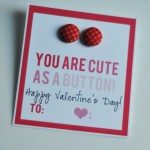 Last week I shared my simple (but cute!) idea,Cute As A  Button Printable.  The response was fantastic- thank you! I've enjoyed sharing Valentine's day ideas here!   But I have two boys in addition to my girl, so I know how tough it can be to find decent boy ideas.  I knew I wanted to do a boy Valentine idea but I wanted it to be really easy.  Here's my take on a boy Valentine: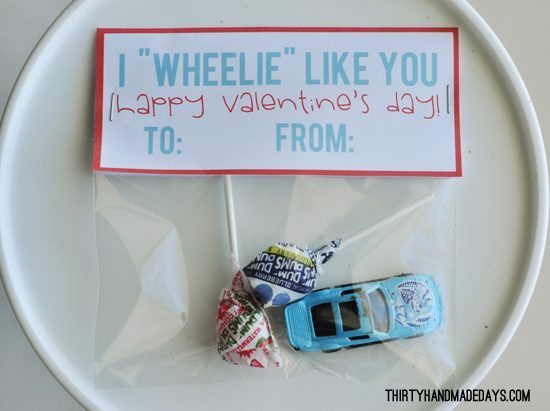 For this simple project all you need is:
my printable
cardstock
a mini car, bicycle, motorcycle,  skateboard (anything with wheels)
candy or filler if you want
treat bag
stapler
Print the I Wheelie Like You printable. Fold it in half.
Put the treat in the bag. Slide the topper over the bag. Staple the sides.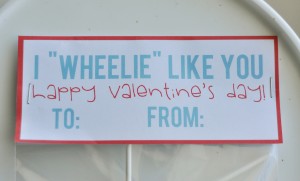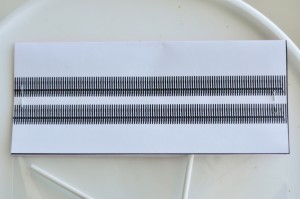 Front      and      Back
I used 6″x6 "clear bags purchased from Papermart for this.
But you could also use treat bags.
To print your own, save your I Wheelie Like You file 5″ (treat bag) or 6″ versionPrintable for 30days subscribers and personal use only. Thank you!