Make these cute Valentine's Day Key Chains for the one you love!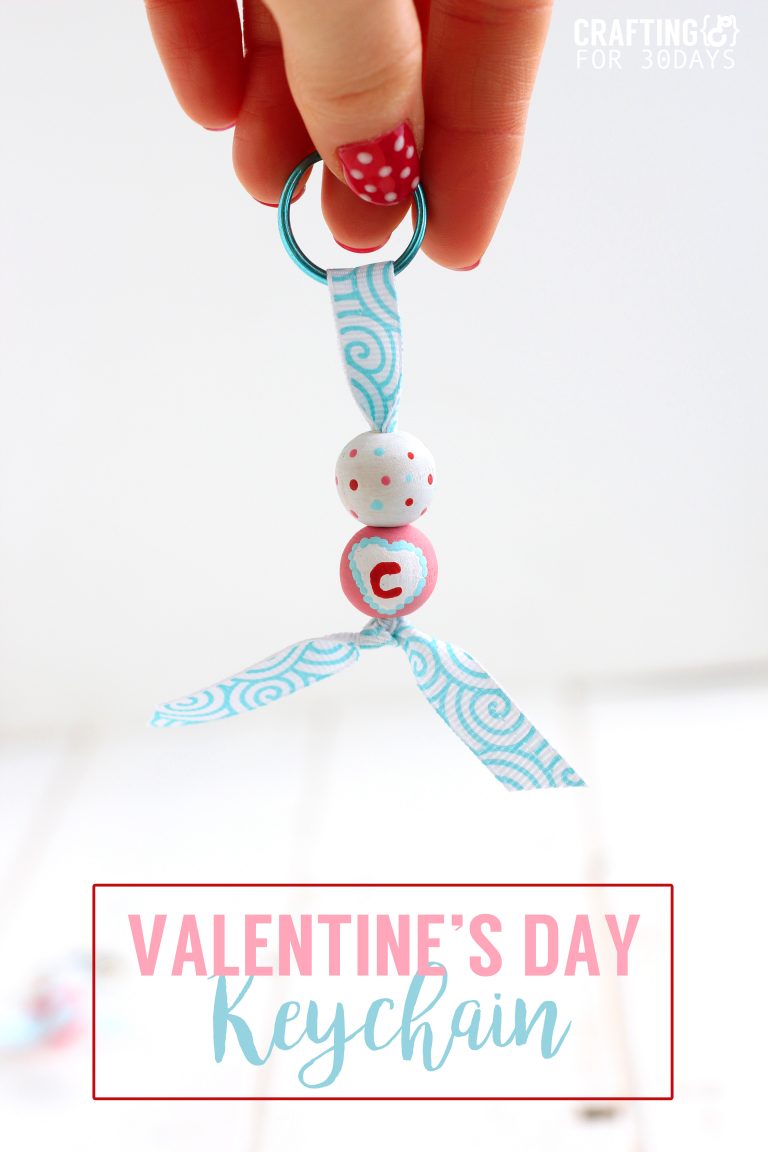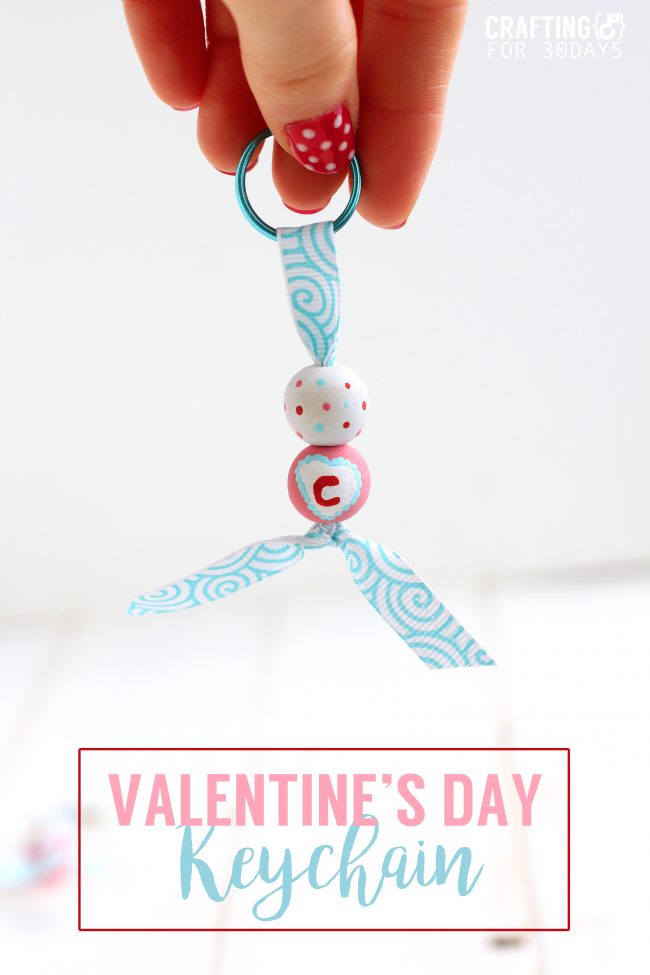 Hello Thirty Handmade Day's readers, Valentine's Day is tomorrow, and I have a great last minute craft for you today: Valentine's Day Key Chains.
When I was younger, I always loved it when we would do little crafts. Now, I'm always on the lookout for simple but cute crafts to do with my little sisters. It is a great way to spend quality time together while also doing something productive!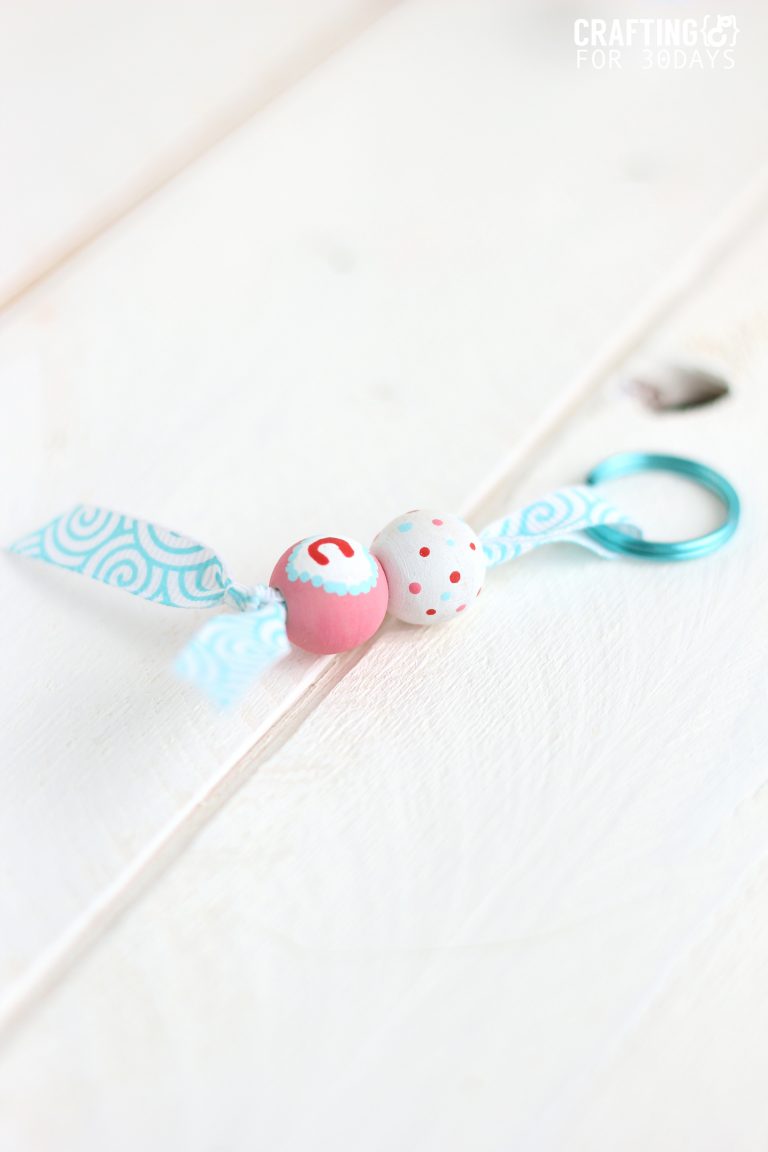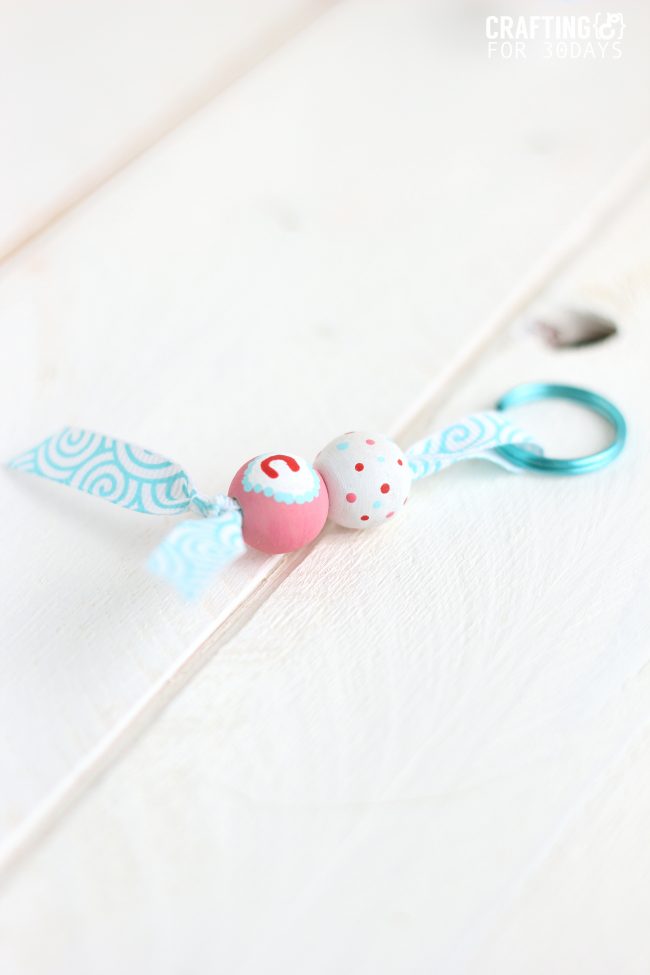 I had some leftover wooden beads from another project and I decided to attempt making some key chains. I love how they turned out, SO colorful and fun!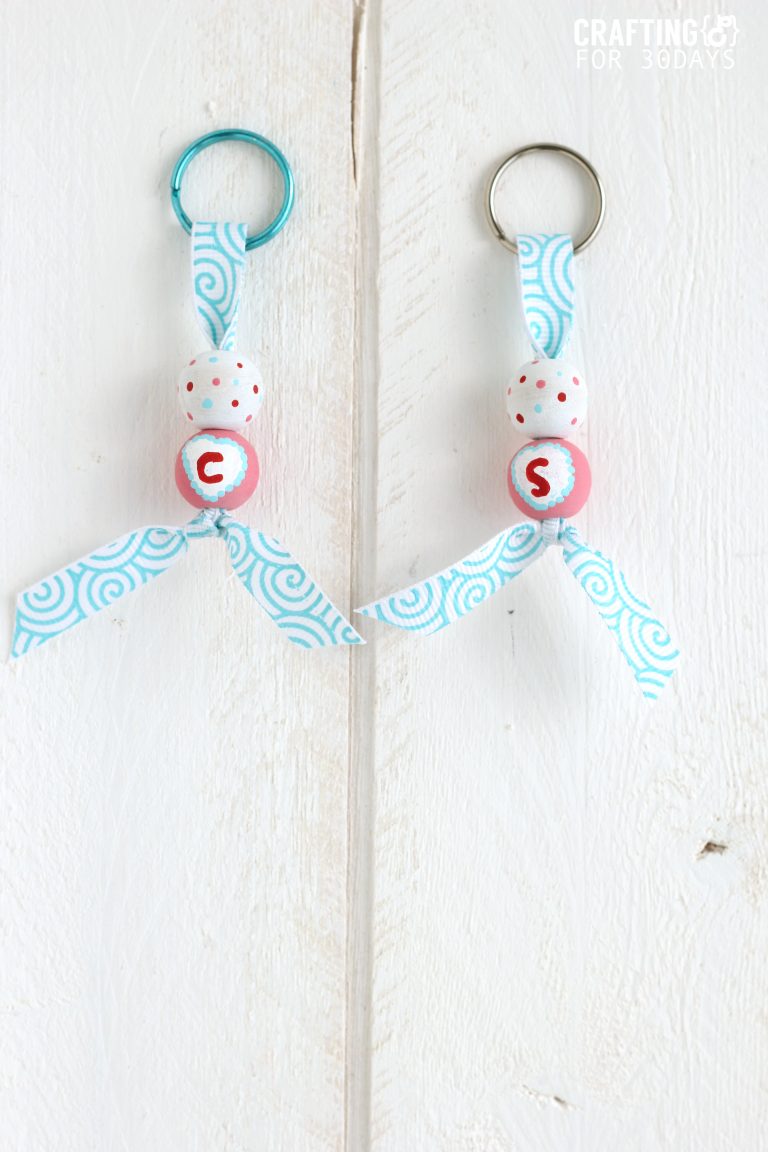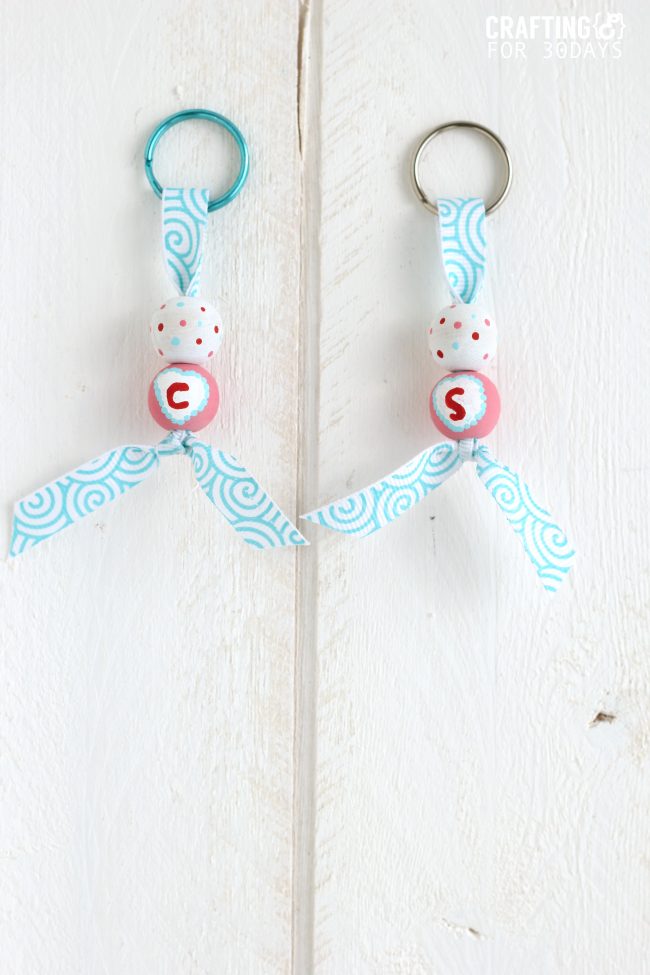 My little sisters love them too. I helped them write their initials inside the heart, but they were able to paint most of the other things onto the beads.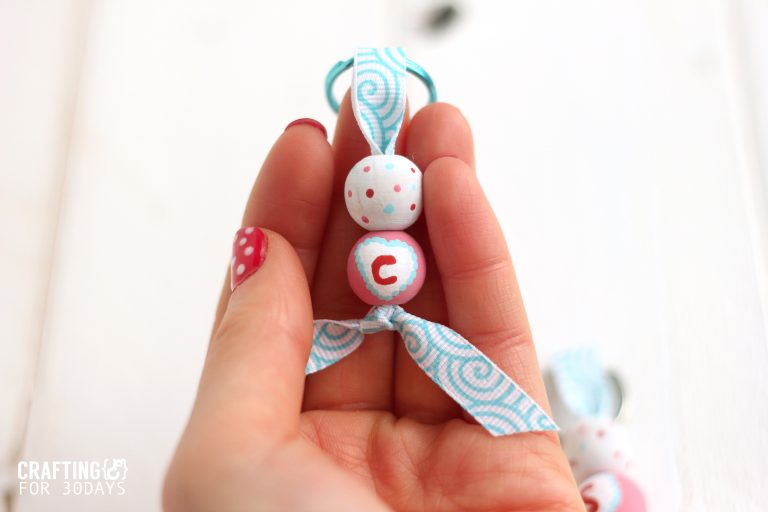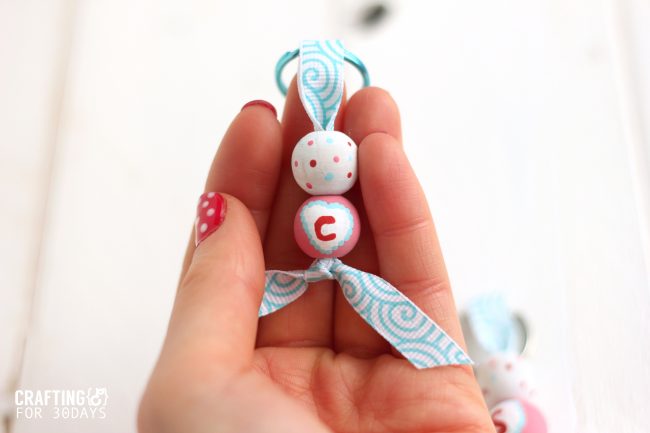 I then threaded some fun coordinating ribbon through the center and tied a knot, I love the handmade look of these keychains!
Do you want to make your own? It's easy!
MATERIALS:
Wooden beads
Acrylic paint
ribbon
keychains
DIRECTIONS:
First, pain your beads with acrylic pain. You can paint the same thing I did or do whatever you want, whatever you decide I'm sure it will look adorable. Then, let the beads dry.
Once the beads are dry, fold a piece of ribbon in half and thread it through the holes in each of the beads.
Tie a double knot on the raw ends of the keychain to secure the beads
Thread a keychain onto the looped end of the keychain.
That's it!