Last year for Valentine's day I created a cute as a button printable to go with button earrings.  I still love that project but thought it was time for another take on it for this years valentines.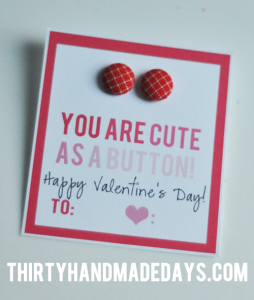 Here is my take for this year:

Pin It
"You are cute as a button" buttons
You could also make covered button magnets.  Or big buttons that your crafty friends would like.  I just happened to have these adhesive badges already and thought they were fun.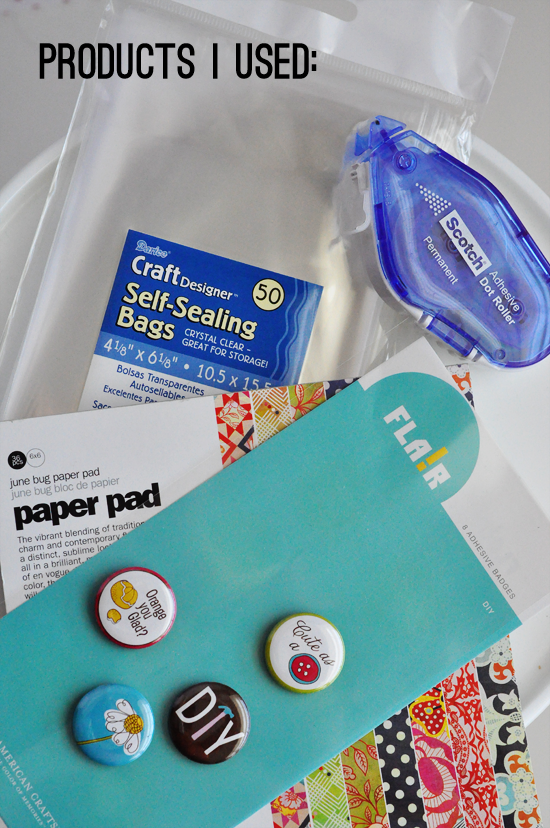 Simply cut a piece of Basic Grey paper to 4″ by 5 1/2."  Print the "cute as a button" cards and cut to size.  Adhere with Scotch roller.  Attach the adhesive badges (or covered button magnets or buttons- whatever you choose).  Slip into the sleeve and seal.  It took me about three minutes total to complete- my favorite kind of project!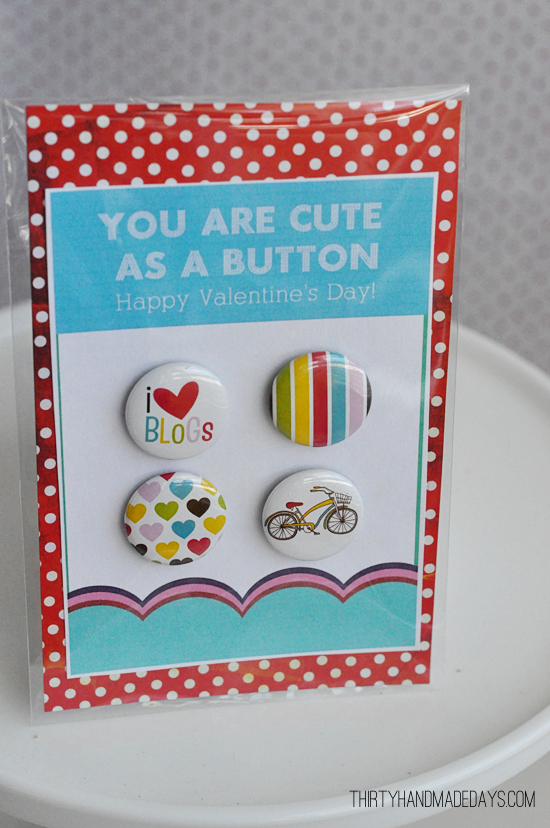 Download a full page of Cute as a Button printables: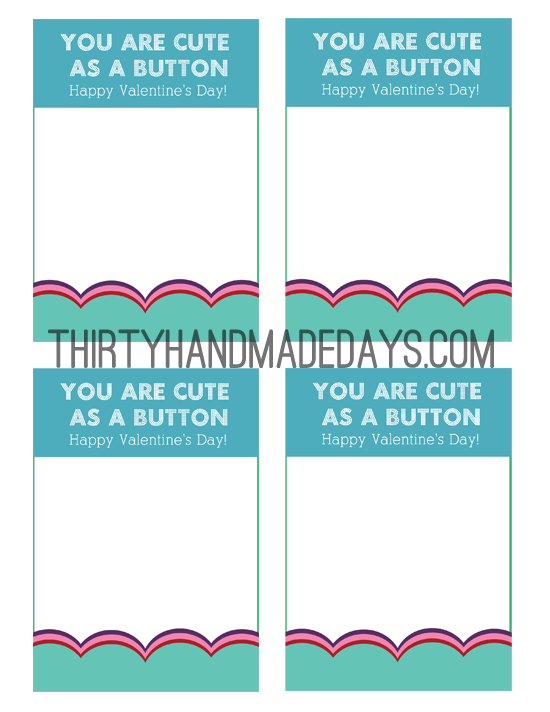 For 30days subscribers and personal use only. Thanks!
I'll be back to share an update on my "I Wheelie Like You" post from last year soon too!