My kids' school doesn't allow food related items.  It makes holiday treats challenging- especially for Valentine's Day.   I'm forced to get a little creative.  This year's Valentines card is simple and cute.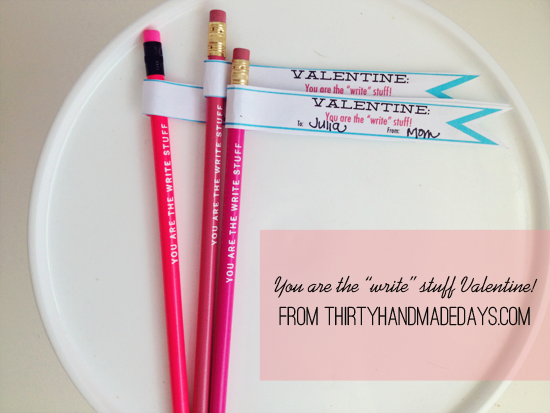 Pin It

I ordered pencils on Ebay and had them customize with "You are the write stuff."  
These pencils are the ones I ordered but there are lots of options. I spent $23.95 for 73 pencils.  You could make them more personalized if you want.  I wanted to be able to distribute them to all three kids classes so I left their names off.  I ordered and they arrived really quickly- so you have plenty of time still to order if you want.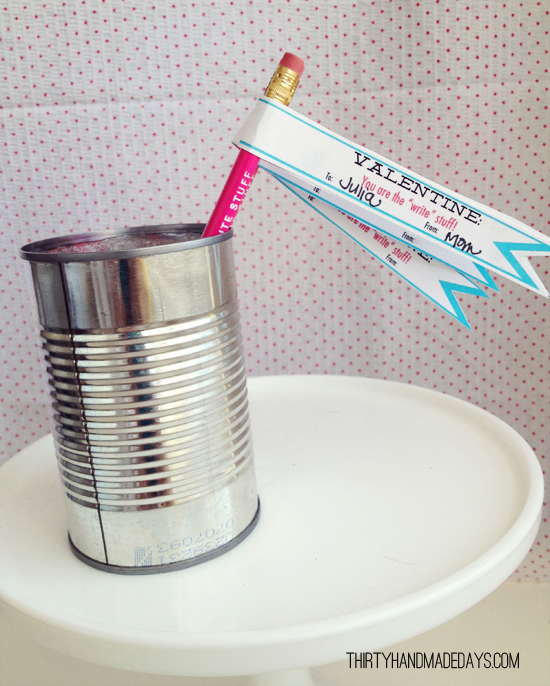 I added a little flag that my kids will fill out the "to" and "from" for their friends.  Didn't they turn out cute? Even my kids are excited to hand them out (and that's the true test!).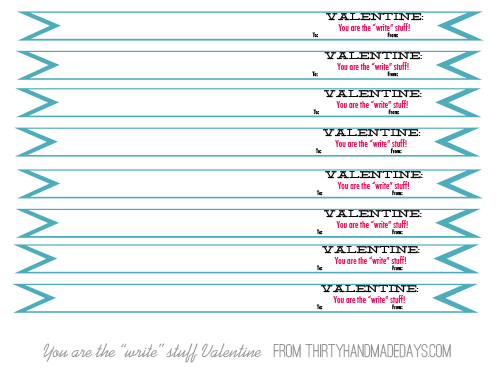 Download and print You are the "write" stuff Valentine flags.
I made a version without the "To" part also.  Download flags without "to" here.
For 30days subscribers and personal use only. Thank you!
Have you done your Valentine's cards yet?
I'm linking this up to:
Tidy Mom's I'm Lovin' It
Tatertots and Jello's Weekend Wrap Up
Today's Creative Blog's Get Your On