Last week I posted my Valentine's Day on the Hour idea.  How about some cute Valentines day paper too?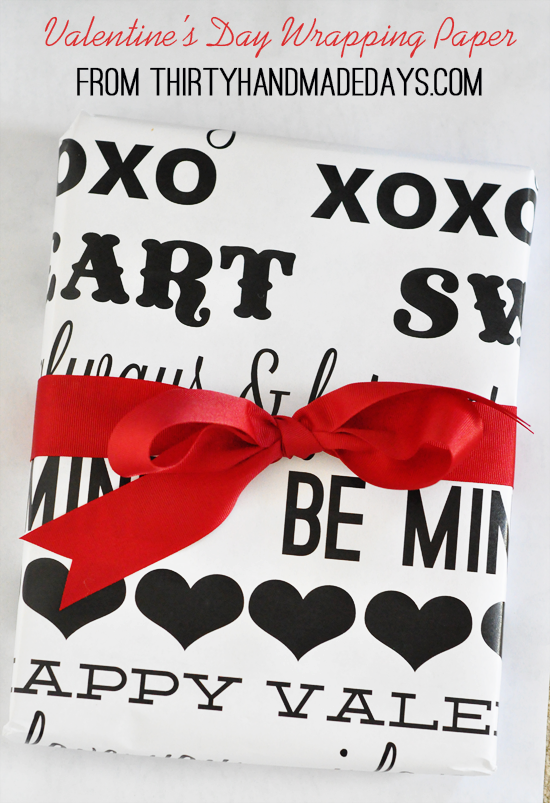 Pin It

At Christmas my genius friend Jaimee posted some beautiful wrapping paper.  I LOVED the idea and decided to make some for Valentine's day.  I honestly ADORE the results and am working on more projects similar to this.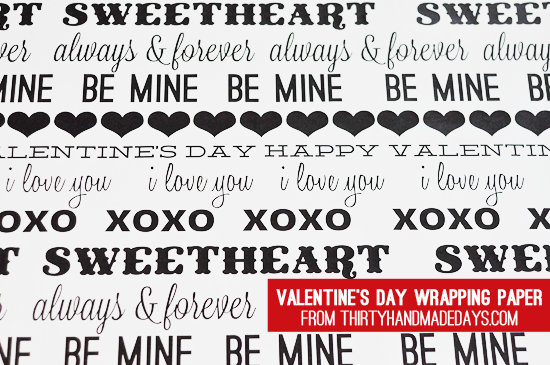 I made one traditional subway art type of wrapping paper.  And then I had a little fun with another sheet.  I made paper that had lyrics from what Josh and I call "Date Me" songs.  These are songs that we hear and immediately think of each other and when we were dating (14 yrs ago!).  Most of the time it's when I'm listening to 90's on 9.  ;) Try really hard not to laugh at the lyrics because most of them are not mushy!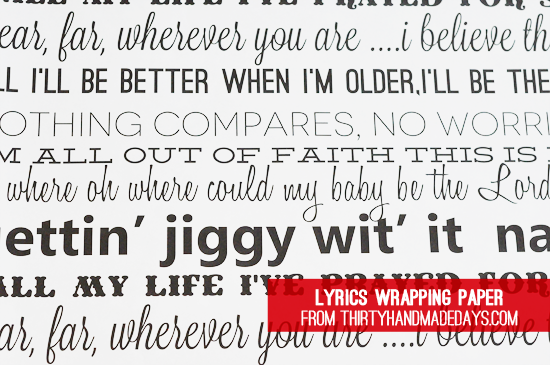 I created mine but in Photoshop but you could use Picnik (before it closes down!), PS Elements to make lyrics paper or a more customized version.
These sheets are 36″ x24″ (3'by2′).  You can easily upload them to Kinko's and put in the instructions that you want them printed on an over sized blueprint machine. (Thank you Jaimee for the idea!)  It cost me $4 per sheet.  I was able to wrap a few smaller presents with one sheet.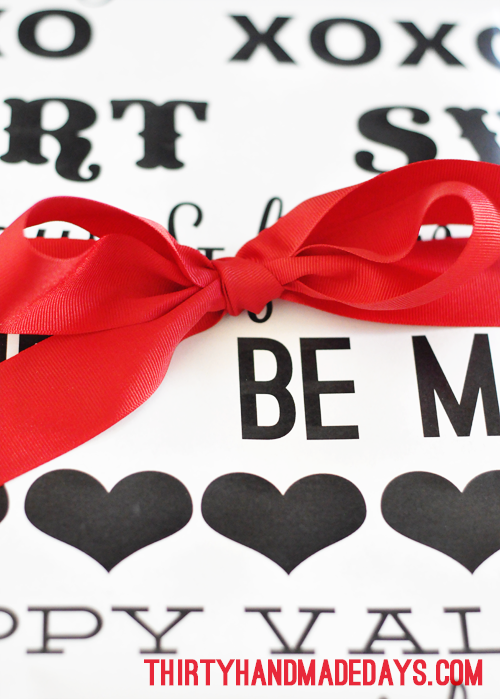 Download Valentine's Day wrapping paper.
For 30days subscribers and personal use only. Thanks!