Love is in the air! And it's time to start sharing some new Valentines day ideas.   You may have noticed from my Valentine's day category, that I love making things for Gooey Hearts Day (Rolie Polie Olie anyone?).  This year is no different.  First up is a gift for your love, a friend, neighbor, teacher….anyone really.  A root beer float kit.
It's pretty straight forward.  Just grab a few easy to find supplies:  a basket or bucket, root beer, vanilla ice cream, ice cream scoop, and some fun straws.  Print out this Float Your Boat printable, attach with some ribbon and deliver.
The printable contains four 4.25″ x 5.5″ cards per page.  You can use cardstock or whatever you have on hand.  I like using Avery postcards because they are convenient and perforated.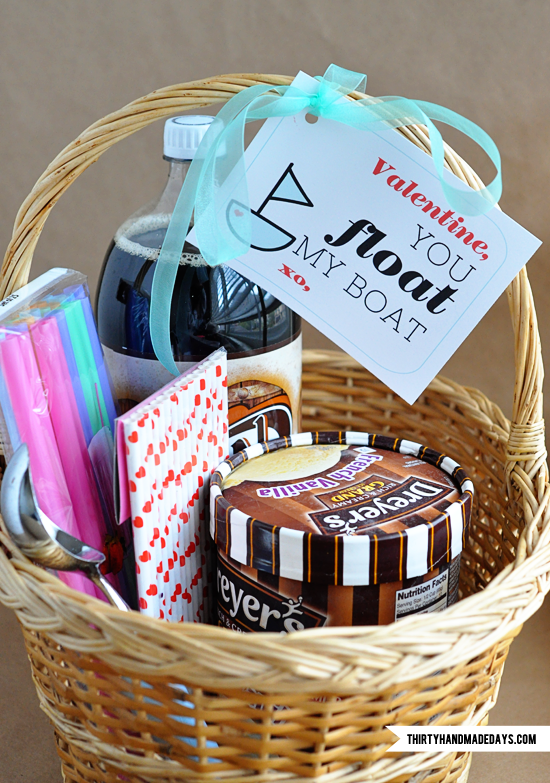 Printables from 30days for PERSONAL USE ONLY. They are not made to sell. If you'd like to post them on the internet, please use one image and credit with a link back to the specific post on 30days. Do not alter images to be posted elsewhere. Thank you so much for playing nicely.
What kind of Valentine's projects are you working on? If you're looking for more Valentine's day ideas, I've got you covered!