Valentine's day is ONE month away! With three kids in different stages, I try to tailor little treats to each of them. (sometimes) This idea would be perfect for my almost eleven year old daughter:  "You rock my socks off Valentine!"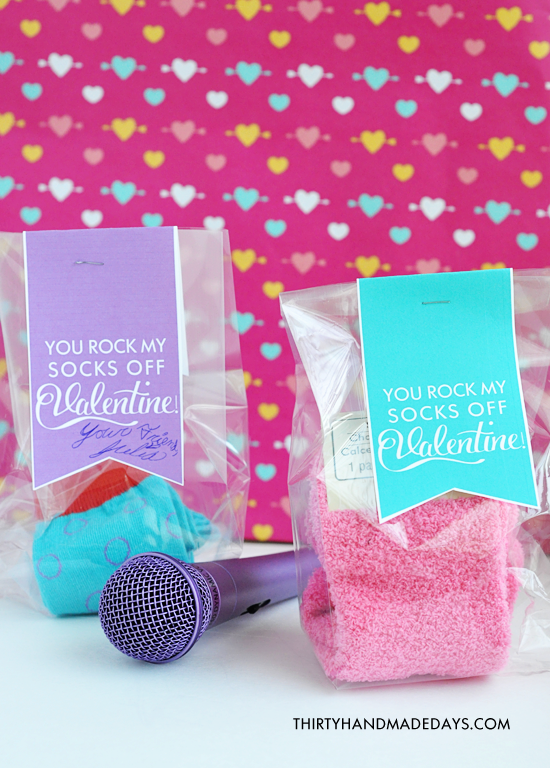 I was at Michaels when they were clearancing out some socks so I got them for a good deal.  I've bought some cute socks at Target too.  Just grab some socks, favor bags and print the printable.  Cut out the flags, fold them over and staple.  Have your kids sign their name and voila.  Done.  And you'll be the rocks star mom.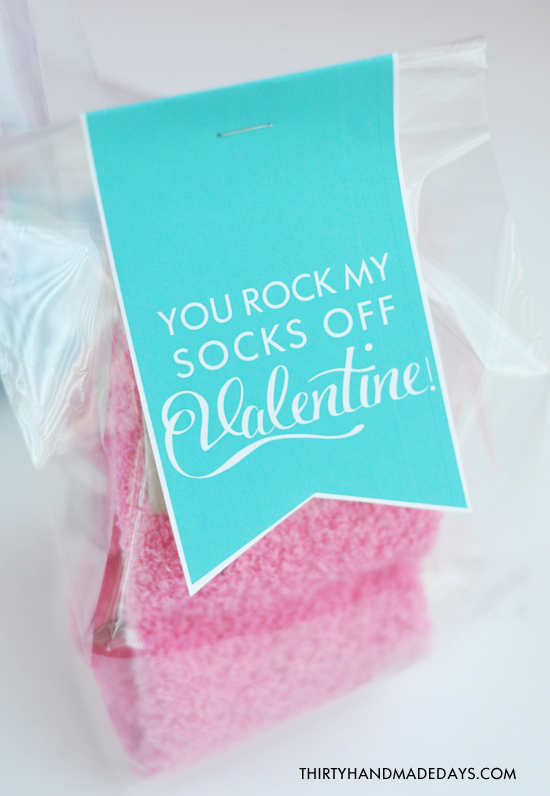 I'm all about high impact for little work.  Hope you love them as much as I do!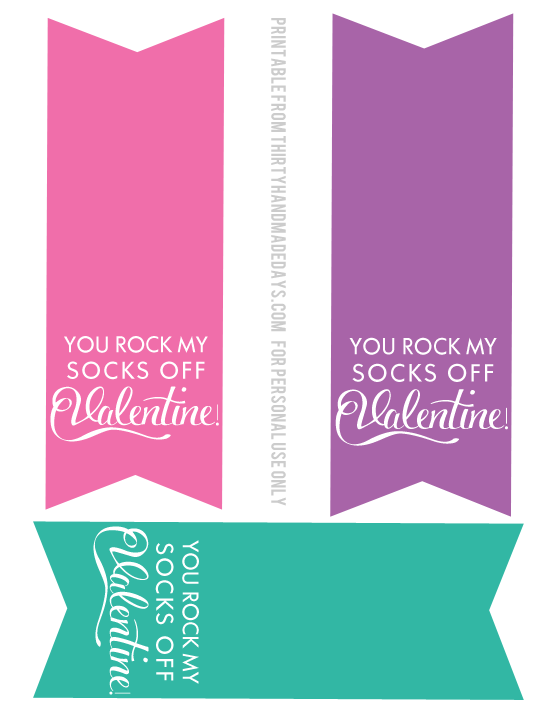 Download this Valentines tween printable.
Printables from 30days for PERSONAL USE ONLY. They are not made to sell. If you'd like to post them on the internet, please use one image and credit with a link back to the specific post on 30days. Do not alter images to be posted elsewhere. Thank you so much for playing nicely.
Make sure to check out my other Valentines ideas –
there's something for everyone!
P.s. Today my oldest turns 13!!! Officially a teen.  I still don't feel old enough to have a teenager.  He happens to be THE hardest person to buy presents for.  The simplest things make him the happiest.
This blue eyed boy made a mom, turned my world upside down and has shown me what it means to love unconditionally.  In honor of him, today I'm doing #loveforjj via social media (Instagram/Twitter/Facebook).  The idea is to do one act (big or small) to spread some love in honor of my special boy.   Something like sending a letter to someone you love, pay for someone in front of you, help someone load groceries.  Snap a picture, upload and tag with #loveforjj.  Help me make today awesome for the kid that has made my life awesome.  Thanks so much.